society at peak shared misery
friday, april 28
th

, 2023
Once upon a time I worked for the federal government as a postdoctoral researcher at a CDC branch that focuses on occupational safety and health. While I was there, I learned firsthand that the government operated at a level that was grossly inefficient and mind-numbingly bureaucratic. The longer I was there and the more I experienced the dysfunctional culture, the more it felt like trying to run while carrying a boulder. With no purpose or end.
In the federal government, doing research at even a minimum level requires navigating a byzantine maze of endless rules, regulations, and paperwork. If you don't want to do your job at a minimum level, that's fine, because it's easier to coast than work hard. Less paperwork for you and for others, too. We've always had mentally-ill people in America, but we've never had so many in-charge, as we do now.
Periodically, performing lab research involved dealing with lab safety inspectors, and since this was an institute that focused on occupational safety and health, they took their job very seriously. Despite my extensive experience in not getting myself or anyone else killed or injured in the course of my bench research, the safety people were always coming up with new regulations.
Many of these regulations seemed to provide little safety benefit, and wasted much time. At no point, did the safety people say "OK, your research is safe. We're done here." Their job was to come up with regulations, so they did. Once, I ordered a new desk chair that took months to arrive. When it did, it was accompanied by two occupational safety specialists to help me set it up. I didn't bother to ask why I need one, much less the help of two specialists.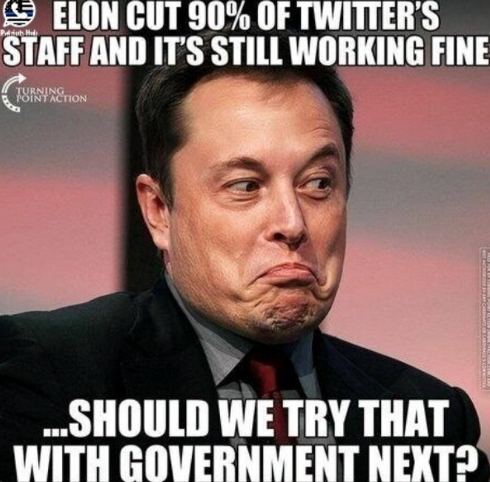 The same dynamic was very clear in regulation of animal research. I use mice in my research because they are easy to breed, develop quickly, and have an immune system and physiology similar to other mammals, including humans. Obviously, a stratospheric number of biomedical discoveries wouldn't have happened without mouse research. At my government position, I noticed that planning and executing animal research became more clogged in red tape each year, with the freedom to pursue observations to their mechanistic conclusion actively discouraged.
If a permanent government employee broke a regulation, they could not be fired. There was no real way to punish them. But what could be done was make a new regulation that was more burdensome than the last. Punishing an individual is hard. Punishing everyone for an individual's behavior is much easier.
This ballooning load of government bureaucracy has spread to universities, where administrators and staff are now in charge, and faculty and researchers are more like renters or clients. In that environment, facilitating research isn't always a top priority. As in the government, when regulators have a job, they will occasionally do it. I once observed an animal use committee claim a protocol was necessary for a campus organization to bring dogs on campus for the purpose of student stress relief. In another instance, they claimed a display aquarium in a department hallway needed a protocol. None of this involved actual research, and these were fish, for crying out loud.
Once you are aware of this dynamic, you see it everywhere. In the public school district where my children go to school, in-person school is frequently moved to remote learning in the winter for any threat of snow (even just forecasted). Often, administrators cite potential conditions in rural areas of the county as a reason to suspend in-class learning. In other words, everyone goes to school, or no one goes to school. When I was a kid, children who couldn't make it because of inclement weather were accomodated, but school usually went on.
The COVID-19 pandemic response was another example of this cultural shift. There is a growing number of people who are immune-suppressed for a variety of reasons including chemotherapy for cancer or immune suppressive drug treatment for organ transplantation or a chronic immune-depleting infection. People in this situation have a lot more concerns about potential infections than healthy immune competent people.
When the pandemic hit, it was obvious to many that immune-suppressed and other vulnerable people might fare a lot worse than healthy individuals. Early evidence confirmed it. It thus made sense to focus our efforts on those vulnerable people, because that would cause the least collateral damage.
But that didn't happen. Instead, many states and countries pursued a disastrous strategy of "Zero COVID," resulting in much collateral damage for no consistent benefit. Many nations that went this route are now seeing significant increases in mortality. Maybe excess mortality could be put off, but not eliminated, like the virus itself.
School closures in the United States had no effect on community spread of the virus, and caused tremendous harm to children, resulting in a shocking loss of learning, skyrocketing BMI, and increased abuse along with plummeting mental health. In this case, no special group was accomodated. The unique problems of a few became everyone's problem, with no benefit.
The desire for equal outcomes has always been problematic, because it runs completely contrary to reality and human nature. No matter how you slice it, not everyone is going to get a trophy or benefit from a shared sacrifice. Not everyone needs to share the unique challenges of every demographic.
Furthermore, who determines when the outcomes are equal? At any rate, the answer is someone who has too much power over others with no incentive to actually benefit them. These problems become even more disastrous when applied at scale. Socialism is a prime example, which Winston Churchill framed its inherent virtue as "the equal sharing of misery."
Hopefully, we are at a peak of shared misery, to be followed by a return of sanity.
© 4.17.2023 by Steve Templeton, "Brownstone Institute".
A Day In The Life.
Up at 8:15a on Friday, I went thru my finger stick to check my BSL (Blood Sugar Level) and recorded it on my Diabetes 2 chart, made coffee and breakfast, took a Tylenol Extra Strength for various pains, had a couple smokes in the semi-cool garage and checked the leftover errands list. It was already 56°, and forecast to hit upper-80s/near-90°, with mild humidity.
I tuned into the Chris Plante Show, from 9-12, had coffee and went thru yesterday's and this morning's email. I talked to Dave, from River Rock Landscaping Co, about getting my front/back gardens done in May, and replacing some old Pink 'Elite' PJM Rhododendrons, with Purple PJM 'Elegans' but was notified by the Condo Ass'n Nazis, that I had to use the cheap, shitty black mulch, instead of my usual quality, Double-Shredded Hardwood Mulch. I can't argue or I'll get a $100/day fine and possibly a lien against my unit, and have to go to court, where I'll lose and have to pay tens-of-thousands in lawyers' fees (both sides) and court costs. It just isn't worth it.
High for the day was 86°, and low humidity, so it was a pleasant day. Sherry and I drove to the nearby Springettsbury Twp Park, and walked over a mile, and I did "Rocky steps" meme, at the park's open-air stadium. It felt good to walk without having to stop and rest every 5 minutes, from the stinking Statin Drugs. We drove to her Daughter Hollie's Art Market shop in nearby Hallam, to visit, and then back to my place to talk. She left before 5 to get an errand done, and try to avoid some of the Friday 'rush hour traffic.
Awwwwww, "Mayor Eric Adams raged on Friday that the ongoing surge of migrants into the Big Apple has "destroyed" the city — as he delivered his most impassioned plea yet to the Biden administration for help dealing with the flow of immigrants into the city. Hizzoner, who earlier this week blasted the White House for turning its back on NYC, sounded the alarm on the multi-billion-dollar cost to the Big Apple budget during a visit Friday to Washington, DC, where he plans to press the administration for federal aid. "The city is being destroyed by the migrant crisis," a distressed Adams said before his scheduled meeting, during a panel discussion hosted by the racist 'African American Mayors Association'." More on that, here. Embrace the suck, "sanctuary city" NYC idiots!
I had dinner, did some condo chores, watched Fox for the new, scanned the computer sites I use for weather, and settled-in to watch some more episodes of "Gold Rush", until 11;30p. Lights out.
Up at 9:15a on Saturday, it was a cool, windy and sunny 65°. I made coffee, had a couple of smokes in the open garage, smelled the fresh air, took a 50mg Tramadol for lower back pain -- no hip pain -- and scanned the news and weather in my office-sunroom. I planted the Helleborus in the back patio gardens, but decided to wait on the 3 Daylillies, until tomorrow. It was clouding-over quickly and severe t-storms were on the way. It was a very pleasant 74°.
I drove over to Rite Aid to p/u a couple of waiting Rxs, in heavy Saturday traffic, and one guy in a Dodge Charger wanted to drag race me. When the light turned green, he bolted forward, with a Springettsbury Police SUV sitting at the cross-traffic lane, and got his dumb ass nailed. I saw the cop sitting there, but didn't take the guy's bait. It was hilarious driving by with the cop's lights flashing, on my way home. (Yes, I could easily beat his simpleton car; it was no 770HP HEMI.
"Yesterday, 'Cringe' Jean-Pierre stood at the White House podium, and claimed with absolutely zero supporting evidence that thanks to the "MAGA extremists" in Florida, teachers risk losing their licenses if they keep pictures of their spouses on their desks. Today, in honor of tomorrow being Earth Day, she's kicking the alarmism up about eleven notches. Not only do MAGA Republicans want to get rid of LGBTQI+ teachers, but they want to hold our economy hostage and kill kids and poison their lungs and burn eyeballs and quite literally melt people's bones." Stupid, lowlife sambette niggra bitch.
I spent the afternoon doing some condo chores -- a load of dishes, cleaning pollen sacs and old Pin Oak leaves out of the garage, cleaning-off the back patio before the rain gets here -- and watching a TRASHCAR xfinity Race at 4p, on FS-1 (Fox Sports streaming on my 82" Samsung TV). The weather websites posted this warning:
---

*** WILDFIRE -- RED FLAG WARNING ***


• At 210 PM EDT, Doppler radar was tracking a strong thunderstorm near Weigelstown, moving north at 35 mph.
• HAZARD: Wind gusts up to 50 mph and pea size hail.
• SOURCE: Radar indicated.
IMPACT: Gusty winds could knock down tree limbs and blow around unsecured objects. Minor hail damage to vegetation possible.
• This strong thunderstorm will be near... Spry, West York and Grantley around 220 PM EDT. Weigelstown, York and Shiloh around 225 PM EDT. Manchester and Mount Wolf around 235 PM EDT. Valley Green around 240 PM EDT.
• AFFECTED AREAS: Warren, McKean, Potter, Elk, Cameron, Northern Clinton, Clearfield, Northern Centre, Southern Centre, Cambria, Blair, Huntingdon, Mifflin, Juniata, Somerset, Bedford, Fulton, Franklin, Tioga, Northern Lycoming, Sullivan, Southern Clinton, Southern Lycoming, Union, Snyder, Montour, Northumberland, Columbia, Perry, Dauphin, Schuylkill, Lebanon, Cumberland, Adams, York and Lancaster Counties.
• Other locations impacted by this storm include York Haven, Seven Valleys, New Salem, Lewisberry and Goldsboro.
• PRECAUTIONARY/PREPAREDNESS ACTIONS...
• If outdoors, consider seeking shelter inside a building.
• MAX HAIL SIZE -- 0.25 IN; MAX WIND GUST -- 50 MPH
• Issued By State College (Penn State) -- PA, US, National Weather Service.


---
I kept the Jeep garaged, in case of hail, and watched the black clouds move into the York area. I could hear the thunder as the massive stormfront moved right at us. I like t-storms. I have multiple surge protectors on all expensive electrical equipment -- desktop computer, TV etc -- just in case we get hammered by lightening. Temps dropped quickly back into the low-60s/upper-50s. The wind dropped from 35-40mph to 0, and the stillness was ominous. We hardly got any meaningful drops of rain, as the red-orange-purple areas on the weather map, blew right over top of us. Finally, around 3:30p, it started thundering and raining. The serious rain finally arrived, but didn't last long.
I had dinner, watched the news, checked the 10-day weather forecast and kept watching season 12 of "Gold Rush" until 11p. The rain continued. Time for some shut-eye.
Up at 9:15a on a beautiful, sunny, 54° Sunday, I upped the heat to 74°, made coffee, did the other routines, and scanned the new and weather. We did get some nasty t-storms last evening, but they're long gone into NJ. Cooler weather ahead in the 50s & 60s, and some of the rain we didn't get in early-mid April. No, I didn't watch the TRASHCAR xfinity Race yesterday, and see this wreck. Drat; that's all I watch those roundy-round races for. After opening the garage door while having a smoke, the weather was so nice, I turned-off the heat, and opened the front and back door screens.
If you're a lowlife, dirtbag, piece of scum filth, like Anthony Weiner, and have kids, how do you or your wife, the Hitlery lesbo pal, Huma Abedin, explain your past criminal and perverted, sexual behavior?
After a shower and breakfast, I moved the Jeep out of the garage, move the garbage/recycle bins outside, and hooked-up my 140mph Toro® PowerJet F700, and blew the Pin Oak's pollen and pollen sacs out of the garage and off the driveway; I had parked the Jeep in the street until all was cleaned-off. Much better. Damn, I hate that tree; it belongs in the woods or in a park, NOT in a 25' x 35' postage stamp-sized yard! Temps were up to 62°, but as clouds moved-in, it got colder. No rain in the day's forecast.
I had Ricotta-stuffed Ravioli for lunch, listened to the "Chris Stigall Show Podcasts -- he's normally on 6-9a from Philly -- but I miss many of them, so I catch-up his shows thru the Podcast page. There's a TRASHCAR Cup Series Race on, from the Talledega Speedway, at 3p, which I'll watch for a while, before switching-over to something else. No F-1 GP or IMSA Races on this weekend, until next weekend. Heavy clouds moved thru, and temps dropped 10°, and I donned my wool Pendleton® Board Shirt.
I vacuumed the Jeep's interior, and noticed how cold it got within 30-35mins, as a cold front moved thru. I called Sherry to see how she was doing; haven't seen her since Friday, and I miss her. We have 2 days together this coming week. I saw a ***FROST ADVISORY*** was issued for tonite, so I garaged the Jeep, closed the windows and storm/screen doors, and turned-up the condo heat, as temps dropped into the low-50s. I had dinner, and continued watching "Gold Rush" episodes from season 12, until 11:30p. Lights out.
The garbage truck woke me at 6a on Monday, but I rolled-over and went back to sleep until the lawn mowers and massive mulch-blowing truck woke me at 8a. I made coffee, had a couple smokes and got ready for the day, quickly, so I could talk to the mulch-blower team chief, to give him directions for the 2 garden areas, and attached garden from the next door unit. I tuned into "Chris Plante Show", has some breakfast and relaxed. I brought in the garbage bin to my neighbor's unit, and the recycle bin to mine. It was a cool 53°, but was forecast to get into the 60s. I left for Red Lion, down south, to go to the cleaners to p/u my usual load from the week before, and drop-off a new load of shirts and Lee® Jeans.
Sooooo, they've found that a condition called "autogynephilia" -- a mans sense of being sexually aroused at the thought of himself as a woman -- experts have argued, but trans activists are pushing back against the label and the stigma it's associated with. Bullshit. They're mentally-ill. Institutional all of them with and IV-Lithium Drip and Electro-Shock.
BREAKING NEWS, MONDAY, 12:25PM: FOX NEWS HAS FIRED TUCKER CARLSON, as of April 21st. To me, Fox News is now dead, if that's true. FNC ran a bullshit story, but the reason is clear: they're under pressure -- from the leftist Deep State & DC Swamp -- to divest themselves from any Conservative or Right-wing personnel. I canceled my streaming "Fox Nation" account and will delete "Fox News" from my ROKU line-up. Fuck the Fox News Corp! Oh yeah, the faggot nigga racist, Don Lemon got fired from CNN, too. Good riddance, sambo!
He was fired as an upshot of the Dominion (voting machines lawsuit) settlement. It was a his show that hosted the Dominion critics. It was his embarrassing text messages that gravely hurt the Fox News case. It's still though a real blow to our side and deeply unfair. This isn't about a few guests casting doubts on Dominion. For the fake news mafia, the Dominion case is simply the tip of the spear. Their real target is to shut down Fox News, and any other media that doesn't tow the line on their preferred narratives. My sources are telling me: Tucker was all set to go live tonight. He probably had plans to talk about the lawsuit and clear his name. Producers were prepping guests and slots of Monday's show. Corporate nixed the idea and Tucker up and quit! With the Dominion settlement and now this, Fox is going totally Deep State-controlled opposition. Tucker has been on a leash. Fox blocked Tucker from reporting huge news stories and scandals and forced him to help with the Swamp cover up. Read the FAKE NEWS CNN bullshit version. Laughable, isn't it, when they fire the faggot nigga racist scumbag punk, Don Lemon.
I got back from Rutter's and DeVono's Cleaners around 1:15p, as traffic was moderate-to-heavy, in a number of construction 'choke points'. The "Tucker/ FNC" firing was all that as on the news, and on the "Bonehead Bongino Show", but I've already stated the real reason, just above. The black mulch actually looked good, and they only added 1-2", unlike the 6-8" they spray on malls, shopping centers, corporate gardens etc. I supervised them carefully. It was a very cool -- 51° for the high -- but I opened-up the condo to get some fresh air thru. Lots of rain coming for the next 8-10 days. Tucker was done-in by Marxism, pure and simple.
I had a 2hr snooze on the LR couch, made a Lasagna Sandwich, w/ Sweet Peas and Deviled Egg Potato Salad, and re-listened to the morning's "CP Show".I had 36 pills to lay-out for tonite and tomorrow morning. I have a Cardiology Dr's app't at 11:30a at the Apple Hill Medical Center, and as I'm getting-up at 6a, I called it an early night at 11p.
Up to the alarm at 6a, to a barely light and cold 34°, I fired-up the furnace, made coffee, and skipped the BSL until around lunchtime. The ***FROST ADVISORY*** was still in place, but I didn't see any. I scanned the weather and news, tuned into the "Chris Stigall Show", from 6-9a, from Philly, and kept drinking Kona Coffee, to wake-up.
I noticed a disturbing article -- which I'd warned everyone was coming, about 2 years ago -- when the US House was debating its implementation. Biden has since signed EO 14067 -- In March 2022, the Biden administration released a sweeping executive order that directed numerous federal agencies to crack down on digital assets, including on popular cryptocurrencies, as well as to study the potential development of a central bank digital currency (CBDC) -- making it law. It CBDC or "Digital Currency", where you don't have or own any of your money. "Under the various CBDC proposals, floated by the Biden administration and Federal Reserve, a U.S. CBDC would be programmable, traceable and designed to promote various left-wing social goals, such as improving "financial inclusion" and "equity." It would also be designed to help with "transitioning to a net-zero emissions economy and improving environmental justice." It's coming and soon.
Joe Biden is enfeebled and evil, a dishonest man who promotes hate and division, and who threatens the very heart and continued existence of the United States of America.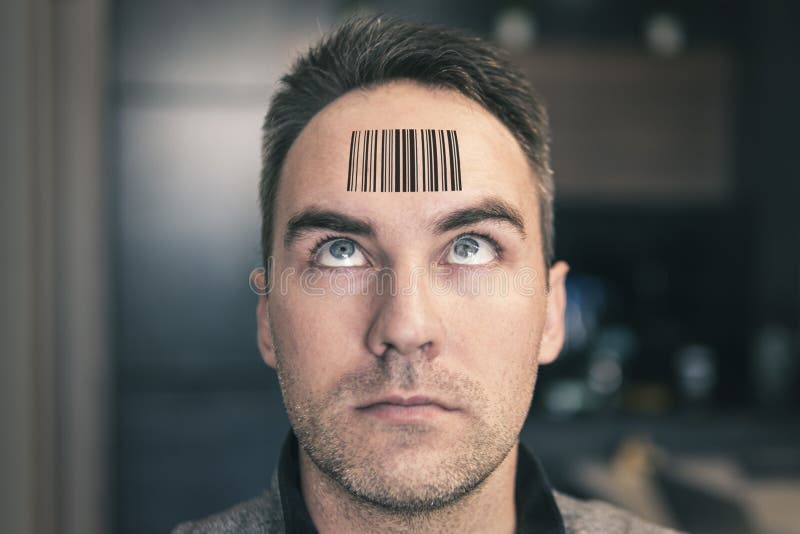 "In Biden's future, you will not own CBDC money, and you'll have no privacy either. Since the flurry of action in September, the administration has worked tirelessly –- and quietly –- to advance the creation of a CBDC, through various working groups, speeches and coordinated efforts with non-government groups (NGO). Under the various CBDC proposals floated by the Biden administration and Federal Reserve, a U.S. CBDC would be programmable, traceable and designed to promote various left-wing social goals, such as improving "financial inclusion" and "equity." It would also be designed to help with "transitioning to a net-zero emissions economy and improving environmental justice."
What do we do? I'm still thinking about it, but it is a "fait accompli", and I'm not sure we can change it, unless we win the WH and US Congress in 2024. But with the leftists/communists/socialists/Marxists and anarchists' entrenchment and election corruption fraud, I don't think anyone the GOP runs, will win. If the Left has 4 more years, winning in 2024, America will become a dystopian nightmare, aka "Bladerunner" or worse.
He who controls the information, controls everything.
CCP-China has been using "digital currency" for the past 8 years, to control their society and population. The EU is also converting -- country by country -- to CBDC, at the behest of the WEF (World Economic Forum). And eventually, the whole world will do that, or any countries who don't, will be left behind. It's going to be a sad and bad time when all this comes to fruition.
The only way to get around it all, is to spend your money on "things" NOW, before it happens. But then what do you do when you need medical care, home repairs, fresh food, an ICE/EV purchase, clothing, etc etc etc?
"Perhaps most disturbing of all, however, is that under most of the CBDC designs discussed by the Biden administration and Federal Reserve, nearly all forms of ownership of CBDC money would also be strictly limited. Only large institutions such as banks, the federal government, and/or the Federal Reserve would actually have ownership of CBDCs. Everyone else would be prevented from having absolute control over their digital money. If a programmable CBDC is rolled out in the near future, you won't own money and you'll have very little privacy, if any at all. That's great news for those who advocate for bigger government and want more power for large financial institutions, but it could prove to be a catastrophic loss of freedom for the rest of us." Nice, huh?
More on Tucker Carlson's firing from Fox Network, here.
At 9a, I tuned into the "CP Show" until 10:50, and then left for the new Cardiology Department Complex, at the vast Apple Hill Medical Center. On the way home, I stopped at Weis Market, and picked-up the few things on my food shopping list. The app't with Amy, RN-NP, went well, and we agreed to get me on to another anti-cholesterol drug, called Crestor® (10mg Rosuvastatin), as a 30-day trial. If I have the hip pain again, I'll discontinue and notify my Cardiologist and Amy.
How many licks does it take to get to the center of a Tootsie Pop®?
After unpacking the groceries, Rite Aid called & emailed that the 'new' Rx was ready, and I left to get it. I did a BSL Test at 1p, and the numbers (131) were good. I listened to the "Bonehead Bongino Show" for an hour, and laid down on the LR couch, for another 2+hrs, with the "CP Show Podcast" playing lightly in the background. Back up at 7p, I had dinner and watched episodes of "The Secret of Skin Walker Ranch", with the season premiere on at 10, on the xfinity channel. I took my 16-pill regimen, with the new Crestor® (10mg Rosuvastatin) drug, for the 2-3 week trial. I bagged it around 11:30.
I barely got up at 8:15a on Wednesday -- I could have easily slept all morning -- to a cloudy, rainy 48° morning, which turned sunny by 10a. More t-storms were coming this afternoon, as I scanned the weather and news. I upped the heat, made coffee, and took a 50mg Tramadol and 300mg Gabapentin for back and calf pain. I hope this new, low-dose statin isn't going to cause more problem, but I'm only on a 2-week trial. I'll stop it like a heart attack, if it causes pain. I tuned into the "CP Show", from 9-12. I had Kona Coffee and some smokes in the garage, opened the big door to get some fresh, cool air in, and reveled in the smell.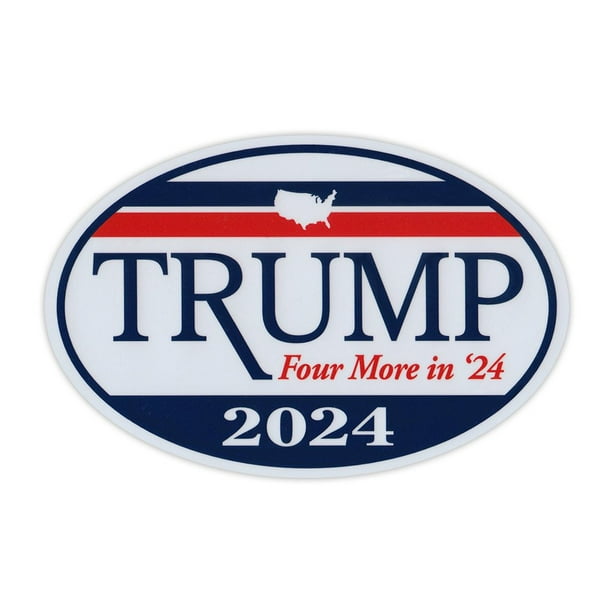 Sherry and I are meeting-up at 1p, at The York Galleria Mall, for some walking; hopefully this Crestor 10mg statin won't be a factor, but since I'm only on a 2-4 week trial, it's not a problem: I'LL JUST QUIT IT, and my Cardiologist Dr will try another route. I got ready for the day, held-off on breakfast until after the painkillers started working, and continued listening to the "CP Show", while browsing 15+ other Conservative websites (if you want a list, email me). I have them, and many more utility, medical and other important websites on my Opera v90 Browser's Speed Dial opening Screen.
I finally had breakfast, took my 19-pill regimen, "Bonehead Bongino" came on WMAL/DC, and I left at 12:30p to meet Sherry, with a first stop at Rutter's to get 2 cartons of Marlboro® Red Box, for my basement stockpile. We had a good walk, even with the Crestor® 10mg statin, one day in my system. After walking for almost 1½hrs, we came back to my place to talk and relax, and have some Hugs & Kisses. She left around 5p, to get some food shopping done. The t-storms just kept passing thru, dumping a lot of rain.
Now, I digress.
A theory and practice of socialism, including the labor theory of value, 'dialectical materialism', the class struggle, and dictatorship of the proletariat until the establishment of a classless society. WARNING: That's what some dictionaries say. The fact is, the end game of Marxism isn't socialism. It's communism. Marxism is the fundamental ideology of communism. Marxists will say that all people are entitled to enjoy the fruits of their labor but are prevented from doing so in a capitalist system. That makes Marxism the perfect cover for liars. And we have a LOT of liars in the filthy, criminal politics and in the corrupt DNC-media -- but I repeat myself.
The only common factor in your dysfunctional relationships, is you and your Marxism.
Marxism is a wrecking ball. Its goal is to demolish capitalism and replace a meritocracy with tyranny. Marxists seek single-party rule with no questions asked. When they obtain power, they have the means to protect their positions of power and privilege. Marxists are revolutionaries. They have to be because their purpose is to destroy capitalism, democracy, and the free exchange of ideas. Never forget Marxism is violent by definition. Marxism is the war that exists on the timeline between capitalism and communism. It's the destruction of capitalism with the promise of communism building the economy back better. That long walk was a setup for the most on-brand moment AOC (the Almost Occasional Cortex bitch) could ever have. She is a lowlife, dirtbag Marxist.
H/T Sherry
Deplatforming works, and it is important, and there you go. Good things can happen, the idiot AOC skank said in a video on her Instagram account, after the news broke that Tucker was out at Fox News. "Deplatforming" is a euphemism for censorship. Deplatforming is an attack on Freedom of Speech, out Firtst Amenmdment. AOC has cheered censorship, the fascistic relationship between government and big business, the FBI raiding a former President's home, stripping protestors of due process, and so much worse. Let me say that another way: Marxist REVOLUTIONARIES used armed government agents to raid their political opponents' homes. Marxist revolutionaries are hiring 87,000 armed IRS agents to destroy and control the populace. Marxist revolutionaries use ESG (Environmental, Social, and Governance) to force private companies to comply with government mandates (i.e., fascism).
Revolutionaries attack constructive boundaries and rules of capitalism and the Constitution to create a path to communism. Armed government agents (think FBI and IRS) are violent by definition. Currently (and sadly), they actively and passively assist in destroying America's founding principles. Everywhere you look, there is lawlessness. January 6 tells you everything you need to know about the Democrat Party. We witnessed the end of due process. We saw protestors put in solitary confinement and denied the right to a speedy trial. The person they voted for lost his Fourth Amendment search and seizure rights. We saw them fully weaponize the Department of Justice. We are witnessing a Marxist revolution in real-time.
Our entire political system is a bad TV show.
Temps were up to 67°, but then t-storms and a cold front moved thru, and suddenly it was down to 54°. I did some quick chores around the condo, after Sherry had left, scanned the news and weather, and debated what to watch on TV for the evening. The t-storms continued. I had Ricotta-stuffed Ravioli & Asparagus for dinner, checked One Ameriuca News (OAN) and NewsNax TV, and watcxhed more episodes of "Gold Rush". With a Dr's app't at 11:30a tomorrow, I unplugged at 11p for the night.
Up at 6a with the alarm, I fired-up the furnace, made coffee, tuned into the "Chris Stigall Show", from Philly, and scanned the news and weather. It was a cloudy, semi-dark 46° morning, forecast to be party cloudy and hit 66°. I have an 11:30a Dr's app't, so I should have slept-in until 9, but, I wanted to hear what "Chris Stigall LIVE had to say about Tucker's firing by FNC. I have researched it, and will do a lengthy article on *the real reasons why he was fired* by FNC.
Dave from River Rock Landscaping called at 7a, to schedule my gardens' maintenance for Tuesday, May 2nd, at 8a. I have to get to Home Depot to get some irrigation hardware pieces, so I have them on-hand when he and his crew arrive. I tuned into the "CP Show" until 10:50a, and left for my Dr's app't, down in Spry, just below York. I had severaL other errands on my "mind's list" -- get service app't at Jeeep Dealer, p/u hardware for outside facets' drip irrigation -- and got them all done. Home by 1:30p, I had a l;ight lunch, and worked on paperwork while listening to "Bonehead Bongino" on WMAL/ DC. After some fresh Spaghetti & Meatballs, w/ Rye Bread, I relaxed with some leftover morning Kona Coffee.
I caught a 45 min nap on the LR couch, and woke-up hungry, even after all I ate for lunch when I got home earlier. Temps were dropping around 5:30p, so I closed-up the condo, and turned-on the heat, to take the chill off. I had dinner, watched TV news, and switched-over to "Gold Rush" season 12 episodes, and called it a day at 10p. I was tired from getting-up as early as I did. Tomorrow, Sherry and I are going walking at The York Galleria. We'll see how the statins does. Next week has filled-up quickly with projects and app'ts.
Spy Letter About Hunter Biden Shows How Dems Are Undermining Democracy.
In the closing address at last month's Summit for Democracy, Secretary of State Antony Blinken piously proclaimed, "As President Biden has said, democracy doesn't happen by accident. "It requires constant effort."
Or in the case of the 2020 election, it required deceiving American voters.
The House Judiciary Committee revealed that Blinken, then a top Biden adviser, orchestrated the letter from 51 top intelligence officials claiming that Hunter Biden's laptop was nothing but a Russian disinformation campaign.
Blinken contacted former acting CIA chief Mike Morell, who swayed scores of other former top officials — including three ex-CIA chiefs — to sign that letter to debunk the biggest threat to the Biden presidential campaign.
In the final presidential debate on Oct. 22, Joe Biden invoked that letter from former intelligence officials to deflect Donald Trump's attacks on Biden family corruption.
Polls show that Biden would have lost the election if the media had accurately reported the contents of that laptop.
Biden pretended that letter arose spontaneously from the patriotic sentiments of former officials.
But the letter was "triggered" by Blinken's call to Morell, who then contacted his former colleagues.
Blinken's ploy may have swayed Biden to appoint him secretary of state.
The media are mostly ignoring or downplaying the revelations of Blinken's machinations.
If the roles were reversed, cable news and front-page headlines would be screaming about a villainous Trump operative pulling official strings to whitewash the Donald.
MSNBC would be howling about the death of democracy, and CNN hosts would be sobbing hysterically about the dirty deal.
Hunter Biden laptop letter was the real disinformation all along, But when Team Biden does it: nothing to see here, move along.
How many presidential elections can Democrats seek to dishonestly rig without suffering any penalty flags from media scorekeepers?
Shortly before the 2016 election, senior Hillary Clinton adviser Jake Sullivan peddled false claims linking the Trump Organization to Russia.
The Federal Election Commission last month levied a $113,000 fine on the Democratic National Committee and Hillary Clinton's 2016 campaign for their deceptive funding to cover up their role in the Steele dossier.
The FBI, which was apparently willing to pay any price to defeat Trump, offered former British spy Christopher Steele $1 million in cash if he could prove the charges in that dossier before the 2016 election.
There was no proof — but that didn't stop the FBI from using the dossier to get warrants to spy on Trump campaign officials from the Foreign Intelligence Surveillance Court.
Jake Sullivan is now Biden's national security adviser.
Did he get that gig in part because of his willingness to lie for Democratic kingpins?
Avril Haines is Biden's director of national intelligence.
Did signing the Hunter laptop letter help her snare that plum job?
The letter Blinken finagled would not have been so influential if journalists were not shamelessly docile to federal job titles.
Inside the Beltway, former intelligence kingpins are viewed like royalty or at least second-tier aristocracy.
But the CIA has a long record of secretly intervening in dozens of foreign elections.
In 2019, former CIA director Mike Pompeo summarized his agency's motif: "We lied, we cheated, we stole. It was like we had entire training courses."
Former CIA chief James Woolsey insisted in 2018 that the CIA intervenes in elections "only for a very good cause in the interests of democracy."
Yet the letter from former spooks was instantly revered by journalists as if it were handed down from Mt. Sinai.
In the days before the election, Blinken orchestrated the letter from 51 top intelligence officials.
For the Washington political elite, defeating Donald Trump was the ultimate good cause to save democracy.
Biden talks as if his 2020 election victory was the result of practically a divine incarnation of the "will of the people."
Unfortunately, presidential elections are irrevocable regardless of how many voters were conned.
How much official deceit can democracy survive?
Any notion of "informed consent" by voters is a mirage if federal agencies and former officials have the power to endlessly distort the news.
Shortly after he became secretary of state, Blinken boasted that the US government doesn't sweep problems "under the rug. . . . We deal with them in the daylight, with full transparency."
© 4.21.2023 by James Bovard, "NYPost".
Regulatory Octopus Is Strangling Our Economy.
Every schoolkid knows -- or used to know -- that the United States has three branches of government. At least that's what the textbooks say.
But really, we have four branches of government.
That's because Congress -- the legislative branch -- has for decades delegated lawmaking authority to the unconstitutional fourth branch of the U.S. government: independent regulatory agencies. By some estimates, there are more than 300 of these agencies sticking their noses into every aspect of American life and business, from what kind of car you can buy to the temperature setting on your thermostat to what you can build on your own private property.
Who are these regulatory czars accountable to? Who elected them?
To his credit, former President Donald Trump tried to rein in the regulatory blob. He promised to rescind two regulations for every new regulation enacted while he was president. He actually repealed about five rules for every new one.
But President Joe Biden LOVES to regulate.
On his first day in office, Biden rescinded the Trump policy, and the ratios have been roughly reversed. He also got rid of stringent cost-benefit analysis for new rules. This was to ensure that the regulation wasn't going to have a price tag far exceeding any societal benefit.
Now we are getting a regulatory explosion with private sector costs as high as $2 trillion a year, according to the Competitive Enterprise Institute. The federal government doesn't abide by the Ten Commandments. Now there are more than 10,000. Biden's latest whopper is an Environmental Protection Agency rule that would effectively ban the production of gas-powered cars within 10 years.
Almost all recent presidents left office with more rules and red tape than when they entered. Ronald Reagan and Trump were two exceptions. Richard Nixon created the EPA, even though states were doing a fine job cleaning air and water. It was the George W. Bush administration that passed an energy bill requiring household appliances like home refrigerators and dishwashers to be "energy-efficient," which in practice meant they didn't work very well.
What can be done to trim the tentacles of the regulatory octopus? How about cutting those budgets and their enormous bureaucratic staffs? Over the last 30 years, the budgets of the regulatory agencies have more than tripled after adjusting for inflation from $25 billion to $75 billion. If Biden has his way, next year the regulatory octopus will exceed $100 billion to arm super-regulators like Lina Khan of the Federal Trade Commission. Khan has tremendous authority over whether businesses should be able to merge. She's never run even a lemonade stand in her whole life.
Congress still has power over the purse. Cutting the regulatory budgets in half would still ensure safety, financial soundness and a clean environment while saving half a trillion dollars over 10 years. The Republicans should start by ensuring that the snoops at the IRS don't get 87,000 more IRS agents to harass citizens and pry into every private transaction we make.
Yes, we want sound regulation. But it shouldn't cost our families and businesses $2 trillion a year.
© 4.18.2023 by Stephen Moore, "TownHall.com".
A Trick Of The Hat... The Story Of How A Waterloo Computer Science Professor Helped Find The Elusive Einstein Tile.
A nearly 60-year-old mathematical problem has finally been solved.
The story began last fall when David Smith, a retired print technician from Yorkshire, England, came upon a shape with a tantalizing property. The life-long tiling enthusiast discovered a 13-sided shape —- dubbed the hat —- that is able to fill the infinite plane without overlaps or gaps in a pattern that not only never repeats but also never can be made to repeat.
This elusive shape is known to mathematicians as an aperiodic monotile or an einstein, a clever pun that takes its name from the German words ein and stein that mean one stone.
"Dave and I had been in touch over the years and we belong to the same old-fashioned listserv for people interested in tiling, a mix of tiling enthusiasts, programmers and mathematicians," recalls Cheriton School of Computer Science professor Craig S. Kaplan, who collaborated with Smith, software developer Joseph Myers and mathematician Chaim Goodman-Strauss on the paper that has proven that the elusive einstein exists.
"Dave was on to something big, something historic, but he hit the wall on what he could deduce about this shape by working with paper cut-outs. He knew I had recently published a paper about a related topic for which I developed a piece of software that we could use to understand what his shape was doing. He sent me an email asking, 'Hey, can you run this through your software and see what happens?'"
Professor Craig S. Kaplan holds two einstein tiles, a 13-sided shape he and his collaborators call the hat that can tile the plane indefinitely without the pattern ever repeating. Professor Kaplan is interested in a broad range of interdisciplinary topics, with a particular focus on interactions between mathematics and art. He uses mathematical ideas to create tools and algorithms that generate ornamental patterns and that empower artists and designers. His work incorporates knowledge from computer graphics, classical and computational geometry, human-computer interaction, graph theory, symmetry and tiling theory, and perceptual psychology.
Mathematicians had been trying to find a shape like David Smith's einstein since the 1960s when American mathematician Robert Berger discovered the first example of aperiodic tiling.
"Berger's aperiodic set of shapes was found in the mid-1960s and that set had 20,426 shapes," Professor Kaplan explained. "It was an elaborate construction with a combinatorial set of features that required a multiplicity of shapes to guarantee that the pattern doesn't repeat. That was an important discovery, but the natural next question for mathematicians is, can we get smaller sets? What's the lowest number of shapes we can do this with?"
By 1970, the set of shapes proven to tile aperiodically was down to about 100 and in 1971 mathematician Raphael Robinson got it down to six. Then, in 1974, Sir Roger Penrose discovered the eponymous Penrose tiles, which reduced the number to two.
"Those two shapes in Penrose's solution had enough structure that they forbid periodicity. But for almost 50 years mathematicians have been wondering, can we get down to just one shape? Can we do this with a monotile? That's the problem we solved. We found a single shape that does what all these earlier sets of multiple shapes are able to do."
In mathematics and computer science many problems remain open, but theoreticians have a strong sense what the answer will be even though a formal proof may be decades away.
"The famous P vs NP problem in computer science — a question about how long it takes to execute a particular class of algorithms — is still open, but there's a consensus how that's going to play out," Professor Kaplan said. "Almost every computer scientist thinks that P is not equal to NP. But the existence of an aperiodic monotile isn't in that category. Opinions were split. That's one of the things I love about this problem. It was not obviously true or obviously false. The only thing I knew for sure is that if it's false — if no aperiodic monotile exists — it would be extremely difficult to prove because that's a statement about all possible shapes. Whereas, proving that a particular shape is an aperiodic monotile is easier because, well, here it is. You're only trying to prove a property of a single shape."
Many have wondered if the hat —- sometimes also called the shirt —- has other tricks up its sleeve. In a sense it does.
"In our paper we show that the hat is not just a single shape that tiles aperiodically, but a member of a continuum of shapes. We can say that the hat is not the only aperiodic monotile, but it feels like a bit of a cop-out because all those shapes are closely related. They're one big family. The more interesting question is are there fundamentally different aperiodic monotiles? My answer is that there's no reason to suspect otherwise and every reason to suspect there ought to be others."
As shown in this looping animated GIF, the hat is one member of a continuous family of shapes that are all aperiodic, and that all tile the plane in the same way.
The main proof in the paper is combinatorial and benefits greatly from computer assistance, Professor Kaplan said. "It's combinatorial in that there are a few steps in the proof that depend on examining all the ways individual tiles can be next to each other and all the ways tiles can group together into larger and larger clumps. As it turns out, there are a lot of ways. Depending on what you're counting, it's dozens, hundreds, thousands."
You could grind through all of those cases tediously by hand, but if you have a computer science background so much the better. Why not write a piece of software to do that for you?
"The key computer-assisted part of our proof involves saying, 'We have to be able to say things about generic tilings of the hat that we don't know anything about.' But how can we say anything about a tiling whose structure we have no control over? In this part of the proof, we show that even though you didn't know anything going in, the tiling has a certain structure that you can account for. One way you can do that is to exhaustively enumerate little neighbourhoods of tiles — all the little neighbourhoods that possibly could occur in a real tiling."
A lot can be rejected. In one particular neighbourhood, you see there's no way to surround those tiles by another layer of tiles, so it couldn't occur in a real tiling. It's just an isolated blob.
"We can write a program to find all the ways you can have a little blob that is legally able to occur in a full tiling and we then wrote code that says something interesting about each of those different blobs that allows us to conclude that therefore an arbitrary tiling must have the properties we want it to have. The program we wrote confirms that those rules are followed in every possible tiling."
Penrose's tiles were found to have a deep connection to the natural world. In 1982, Iowa State University Professor Dan Shechtman discovered that symmetries similar to the ones in Penrose tiles are found in molecular structures called quasicrystals —- a crystalline molecule that is ordered but not periodic —- a discovery that led to his receiving the 2011 Nobel Prize in Chemistry.
"It's fun to speculate, but I'm not a physicist or an engineer," Professor Kaplan said. "That the Penrose tiling has a connection to materials science is amazing, but it's no guarantee that other aperiodic tilings do or that the hat will. My work is about the applications of mathematics in art. First and foremost, for me the hat tiling is interesting and it is visually arresting. People have already been using it to make interesting designs in different media. Please keep doing that. That's amazing and I love it."
© 4.,11.2023 by Joe Petrik, "University of Waterloo News".