"Allentown" (opens in separate window)
america is still the best idea
friday, august 7
th

, 2020

There is an old and wise proverb:
Time is like a river. You cannot touch the water twice,
because the flow that has passed, will never pass again.
Once generations of morality, right opinions and lawfulness, are gone, we can't get them back. Thousands have been financially and emotionally hurt, businesses and lives utterly destroyed, from all the rioting and loting in score of American Cities. These are not scenes of "protests", that you see on your TV, each night. They are scenes from a "cancel culture war". The corrupt, criminal media call it "largely peaceful", but that's an outright lie. It's unrestrained violence, pure and simple.
Sunday, December 7th, 1941, was "mostly peaceful": until the Japanese showed-up early in the morning. JFK's trip to Dallas in 1963 was "mostly peaceful", until a commie opened a building's 4th floor window.
They're simply paid-for professional rioters, leftists, commies, fascists, socialists, America-haters and so much more. They're the demonKKKrats' 2020 Election Mob-In-The-Streets. They all need killing.
America is at that awkward stage. It's too late to work within the system, but too early to shoot the leftist, commie, socialist, demonKKKrat, antifa, anarchist bastards. But we're getting closer.
Notice how the DNC-Media haven't kept track of the billions of dollars in damage done to America's cities, number of people shot and killed by the anarchists, people unemployed by the commie/socialists' destruction of businesses and the thousands of cops injured and/or killed?
Portland is almost destroyed. Seattle, NYC, Minneapolis, DC, St Louis, Chicago and Atlanta – demonKKKrat-run cities, all – are a terrible mess and quickly becoming lawless wastelands. These aren't children doing this; These are 40s, 50s & 60s "adults". And the politically-cowed local police are standing down, allowing it to happen with no choice, no thanks to local, corrupt, criminal demonKKKrat politicians.
If you take a drive around America, you'd notice that an awfully lot of the country has shriveled-up and disappeared. Take a trip on Rt 31 in Maine and count the boarded-up houses and papermills, or drive down Rt 2 in Michigan and Ohio and see all the empty factories ringed with barbed wire. There are a lot of them. Drive across Rt 30 in York, PA, and see all the empty and boarded-up strip malls, industrial parks, and the once-bustling York Galleria Mall, which is a virtual ghost town, now.
You can't go to Church and sing hymns, or to your favorite bar unless it serves food – and they're mandated to close at 10pm – restaurants are closed for indoor dining but you can pick-up food or try to get delivery, but you can go to any casino and drink without eating their food, or to Lowe's, Sam's Club, Wal-Mart, Home Depot – all the multi-national chains which contribute hundreds of millions to crooked, lying, corrupt politicians' campaigns. The reason? Churches don't pay taxes to the state; all the others do.
Dwarf Fauci, the lying, incompetent, lowlife demonKKKrat handmaiden, to both Bubba Jeffy Klintoon and Lying Barry Osambo Boy, has denigrated a 50yr-old drug – Hydroxychloroquine (HCQ) – still mandates worthless masks indoors and outside. How about mandating masks for the rioters, looters, "protestors", commies, fascists, socialists, anarchists and the other masses of subhuman filth, destroying our cities, you asshole dwarf punk? He's NOT a scientist; he's a demonKKKrat and a Deep State bureaucrat.
Our so-called "leaders" call this the "new normal". 17,000,000 people out of work, businesses and entire industries closed, that will never come back.
This is all about destroying President Trump; nothing more. The Fall, Seasonal Flu kills many, many thousands more. This is a Political Virus, thanks to the bastard M-Fers from Red Commie China CCP, and although it's bad, it's nowhere as bad as the Seasonal Flu. Assholes like Boby Doc Cuomo, NJ's Gov Murray, PA's Tommie The Commie Wolf and his headcase tranny creature medical director, and Warren Wilhelm 'DeBlasio', it's murdered over 150,000 so far, mostly elderly in nursing homes, thanks to those 3 criminal, murderous govs shoving infected people in amongst the feeble, helpless, "seasoned citizens".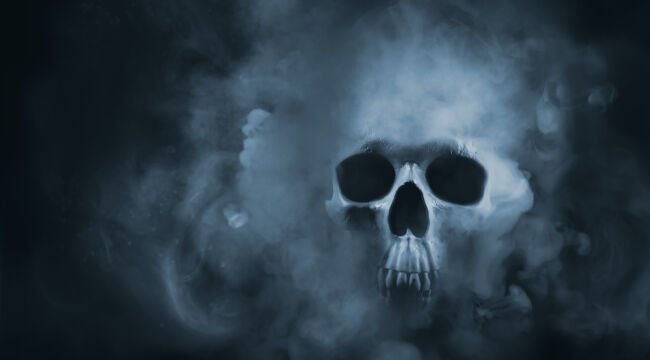 Think about COVID-19, the lockdowns, the economic crashes, the mandatory mask wearing, identity politics, the race riots, ANTIFA, ID2020, Bill Gates, mail-in voting Black Lives Matter, the Declaration Of Human Fraternity, Chrislam, ponder for a moment on all of it! Everything we have been experiencing, it is all part of the Great Reset, and it is all driving towards the same outcome that is the resetting of the entire world to prepare the people for the arrival of AntiChrist! That's how close he is to stepping out of the shadows and onto the world stage! The global elites who run things have masked it as 'The Great Reset', and it is nothing but the New World Order.
Anyone with a cogent, functioning brain, can see that America Is Witnessing A Blatant Power Grab, to "fundamentally change America".
I was wrong in thinking that "control" of the U.S. by using the C-19 virus was the plan of the left. Partially perhaps, but the immediate plan was to change how we vote on Nov 3rd, merely 94 days out.
Now that we have become accustomed to being told what to wear (masks and gloves). How close we can be to someone else (social distancing), which arrows to follow in stores, (we must travel in the correct direction), (Quarantines for the healthy), not the infected. it will be much easier for them to tell us that voting by mail will be perfectly fair and honest. The polling stations will be too c-19 dangerous.
This I believe is what this virus debacle was and is NOW, all about. A mail-in vote. A vote that will be impossible to count, ballots that will get lost and ballots that will turn up days, weeks and months, after the Nov 3rd election. This will be impossible to control and verify. Court battles will run amok and cost US Taxpayers many millions. Remember Bush v Gore in 2000? That'll be child's play compared to what's ahead.
The criminal, corrupt Leftist filth are steering America into a mail-in voting scam, in which they'll grab power and turn America into a leftist/socialist/communist state. Mark my words.
The government leftist/commie/fascist/socialist/demonKKKrat filth, aka the Deep State, wants to disarm us after 244 yrs, because they plan to do things we would shoot them for.
© 8.07.2020 by JS, "John Shelley's Journal".
A Day In The Life.
Up at 7a on Friday, it was only 75° outside – had a couple smokes in the garage while the coffee brewed, did my DR (Type 1 Diabetic Routine - Blood Sugar Level Test and Sliding-Scale Insulin Shot), applied the CBD Hemp Ointment to my neck, shoulder and lower back, had simple rye toast for breakfast, and checked the weather and news.
Time to get the food shopping done, so I posted the week's final "CP Show" thread, and left for Weis Market. Temps were in the mid-70s while it rained, which was most of the day; no complaints from me. Back by 11, I almost stopp-in the New Eastern Farmer's Market, but the place was crowded, judging from the huge parking lot, and I need to stay away from crowds. Agter unloading the Jeep, I did the midday DR and had lunch. While the heat and humidity was just starting to return from all the cloud cover, I did some work in the gardens, and opted for a few hours' nap on the LR couch. History's "Ancient Aliens" Marathon was on, but I wasn't in the mood for it, just yet.
By 5p, I was. And after an early DR and light dinner, I watched the usual Tucker-Hannity-Laura Shows, and by 11p, called it an early night.
I slept-in until 9:30a on Saturday, did the morning DR, coffee and breakfast, and caught-up on scanning some voicemails, as usual. I had to get down to the cleaners in Red Lion after they opened at 11, since they're only open until 3p on Saturday. Back by 12:30p, I did the midday DR, had lunch and napped for a couple hours. Afterward, I watched History's fascinating show, "Unidentified: Inside America's UFO Investigation" until 5:30p, did the evening DR, had dinner and resumed watching the UFO series, until 11p. Time for sleep during the massive t-storm sitting on top of the area. It rained most all evening an night.
I slept-in until 10a on Sunday, missing the bullshit "Black Lives Don't Matter" and "End Racism" British GP crap. I did a late morning DR, had coffee and rye toast, and watched the IMSA Sports Car Race at Road America, in Elkhart Lake, WI. I also sjipp the shitty "Black Lives Don't Matter" and "End Racism" NOOSECAR race, and watched History's "American Pickers" Marathon until 6p, did the evening DR and had a light dinner. High for the day was 93°, and very humid. By 11p, I'd done the nightly DR, and unplugged for the day.
I slept-in until 8:30a on Monday; just too east to go back to sleep. The Hurrican Warnings were everywhere on the media:
---

York Flash Flood Watch
Flash Flood Watch in effect from 11:00 PM EDT until Tuesday, 11:00 PM EDT.
Source: U.S. National Weather Service
FLASH FLOOD WATCH REMAINS IN EFFECT FROM 11 PM EDT THIS EVENING THROUGH TUESDAY EVENING.
The Flash Flood Watch continues for:
• A portion of central Pennsylvania, including the following areas: Adams, Cumberland, Dauphin, Franklin, Fulton, Lancaster, Lebanon, Perry, Schuylkill, and York.
• From 11 PM EDT this evening through Tuesday evening.
• Heavy rain associated with Tropical Storm "E-Yi-E-Yi-O" is expected to start as early as Monday evening and will continue through Tuesday. Rainfall amounts of 4 to 5 inches are likely with locally higher amounts possible mainly along and to the east of I-83 and I-81.
• This amount of rain could potentially result in flash flooding, especially in urban areas and on small streams and creeks.


---
I started coffee, had a couple smokes in the cool, dry garage, did the morning DR and had a light breakfast. After posting the week's "Chris Plante Show" thread to FR, I checked the news and weather, and just listened for a couple hours, ran a few errands, but stayed-in for the afternoon, following the progress of Tropical Storm "E-Yi-E-Yi-O", and watching History's "American Pickers" Marathon. I had some condo chores to do, and after the midday DR and lunch, grabbed 2hrs of sleep on the LR couch.
The serious rain started around 5p, and I left the Jeep out on the driveway for the night, to get the dust washed-off.
Jeeez, first it was Land O' Lakes Butter bending over and getting rid of the Indian girl, because that was "racist"; then Aunt Jemima and Uncle Ben's overhauling long-used names and marketing strategies considered "racially offensive". Now, it's Eskimo Pie Ice Cream grabbing their pathetic ankles. I'm gonna open a vein. I can't stand this "racially offensive" shit, much longer. Fuck those 4 products and their cowardly manufacturers; I don't use them anymore.
After the evening DR and dinner, I watched more "AP" new episodes, Tucker and Laura, and called it a night at 11p. Choice Security is in tomorrow at 8a, and I have a Cardioligist app't at 11a. Lights out.
The rain and wind, pounding on the 4 skylights, woke me several times during the night. I got up at 6a on Tuesday, started coffee, did the morning DR, had toast and coffee, and turned on The Weather Channel, to follow the progress of Hurricane "Someone". by 8a, my garden rain gauge had recorded 3¾" of rain, and the worst was yet to come.
My old tech friend, Tom, from Choice Security showed-up at 8a, and had the new equipment installed by 9:15, tested and left for his next call. I watched The Weather Chbbel reports until 10:15, when I left for my Cardiologist's Offices, for the 11a app't, in Apple Medican Center, in South York. Halfway there, I got a call from the Dr's Office, for pre-check-in, also telling me that it would be a phone interview and not an office visit. I quickly turned around and sped home, when another RN called to review meds, BP and other data. My Cardiologist called at 11a, and he thinks I have a few more years before I croak and go to hell. Heh.
With torrential rain all day, until 4p, I stayed-in and did paperwork. It was a shit day for TV, so I listened to "Chris Plante Show" Podcasts, I'd missed over the past couple of weeks. After lunch, I caught a few hours sleep o the couch, and soon enough the sun came out, and it was comfortable outside. I took a short walk around the condo complex, and a passing t-storm cell from the west opened-up with a massive downpour, just after I'd gotten home. After dinner, I continued with the CP Show Podcasts, until Tucker's, Hannity's and Laura's Shows, and unplugged at 11.
Sleeping-in until 8a, I felt like I could have slept the rest of the morning. A balmy 70° outside, I had coffee and breakfast, posted the daily "CP Show" thread, and just enjoyed a new brand of Kona Hawaiian Estate Turkish-grind Coffee. I worked in the gardes for a couple of hours, drove to nearby Sam's Club to get a few things – I'll get to Weis Market on Friday – and had a late lunch. After a 2hr snooze, I called Sherry to make plans for tomorrow, and watched Discovery's "Expedition Unknown" Marathon. After dinner, I continued with "EU" until 11p, did the nightly DR and unplugged for the night. Cleaning ladies in at 8:30a.
The alarm went off at 6:30a on Thursday, I did the usual routinjes, had breakfast and coffee, and tried to get my day organized. I ran some errands while the cleaning ladies were in, until 11a, had an early lunch, and got ready to drive over to the nearby York Galleria Mall, to meet and walk mezzanine laps with Sherry. We did a few laps and had a great time and hugs. Back home by 3 or so, I caught a couple hours sleep on the LR couch, and a passing t-storm woke me at 6p.
After dinner, I watched a few of Discovery's "Homestead Rescue" episodes, Tucker, Hannity and Laura, finished my food shopping list and pulled the plug at 11p.