sherbets
friday, august 19
th

, 2011

igrew-up on Mom & Dad's truly-luscious, "homemade ice cream" of many flavors back in the mid-50s to early-60s, when they would use our Family's non-electric, rock salt-packed (surrounds the liquid container and lowers the freezing temp), loaded with heavy cream, sugar, various fruit mixtures and really worked-up a sweat hand-churning all the ingredients for 30+ minutes to get around 5-6 quarts of the most delicious and rich ice cream anyone has ever made, anywhere. I can still "mentally taste" it to this day, with my Folks and Sister, Becky, on those wonderful backyard cookouts, picnics, BBQs and "York Family Reunions" (a long drive back to York, PA for us) we had in "the good old days", while living in Huntington, WVa (1952-1958), and in Arlington Heights, IL (1958-1967). I remember when Dad bought the newly-introduced GE electric motor attachment for the top; it was such a "revolution" in home ice-cream-making, we were stunned and used it so frequently until the motor finally burned-out after years of hard usage. (They still have the hand-crank, wooden bucket w/ ingredients insert container at home.) Like when we got the neighborhood's first Zenith B&W massive console TV and phonograph combination, in 1957. And the neighborhood's first GE window AC unit in 1960. Both the TV and AC unit drew a lot of "visitors" to my Family's home in Arlington Heights (IL) to see them.
Many, many Sherbet flavors and highly addictive!
Prior to this January 10th, when I decided to lose 85-lbs, and go from 247 to 162, I ate only the über-good and ultra-rich Häagen-Dazs Ice Cream or Starbuck's Coffee Ice Cream, both with 14%+ butterfat and 500-700 calories per 4oz portion for many, many years. I was in heaven, and my weight, waistline, BP and cholesterol level showed it. Giving-up high-butterfat ice cream and all dairy products – along with all alcohol, high fructose corn syrup mixers 9vodka & cranberry juice), pasta, breads, chocolate, sugar, candy – were the things I initially did without for 4+ months, plus lots of Winter I love Sherbets – a frozen fruit-flavored, frozen dessert mixture, similar to an ice, but with milk, egg white, or gelatin added; technically NOT an ice cream since it's got zero fat and is much, much lower in carbs and calories (read this) – and I just can't stop eating them. √Black Raspberry, √Apricot, √Peach, √Twisted Cactus, √Lemon-Lime-Raspberry, √Orange Creamsicle, √Rainbow, √Watermelon, √Pineapple, √Lime, √Orange Dream, √Mango, √Black Cherry, √Tangerine, √Lime Rickey, √Blackberry, √Pineapple-Coconut, √Cranberry, √Wild Cherry, √Pomegranate, √Blueberry, √Strawberry, √Key-Lime, √Passionfruit, √Zesty Avocado, √Canteloupe, √Red Mango, √Coffee, √Lemon-Basil, √Cola, √Sugar-Plum, √Cherry-Buttermilk, √Chocolate, √Lychee Nut, √Tamarind, √Tropical, √Triple Raspberry, √Cinnamon, √Mixed Berry, √Lemon-Buttermilk, √Grapefruit, √Peach-Rosebud, √Cream Soda, √Yogurt, √Honey, √Dragonfruit-Coconut, √Piña Colada, √Red Raspberry, √Pink Lemonade, √Bubblegum, just to mention a "few" of the many flavors available. If you can "think of a palatable, popular flavor", they'll make it for you. months' exercise (fast walking at the York Galleria Mall's multi-levels), and the weight came-off quickly. My BP dropped 61-pts and my L-5 Vertebrae back pain/Sciatica leg pain problems miraculously "disappeared". No more painful Lumbar (spine) Epidural Steroid Injections, which didn't last anyway, and cost $600-$800 a pop for my insurance company, as did the copious amounts of several medical doctors' Rx-prescribed Hydracodone®, Oxycodone® and Oxycontin® opiate-based pain relief drugs, which quickly addicted me. I detoxed myself with Suboxone® and Naltrexone®, and quit all the alcohol forever, too. Now, I enjoy "almost everything" again, but in much smaller quantities, and don't eat anything in the evenings, after a large 12-1pm lunch. Just a little Sherbet and Ocean Spray® Diet Blueberry-Pomegranate Juice in the evenings. "It was the weight, stupid!"
Mmmmmmm, good stuff!
Okay, okay, so I bought some 21 assorted half-gallon flavors of Sherbet – I'm a Sherbet Addict and can quit whenever I want – and stockpiled them, in my Kenmore 14.8 CuFt, top-loading freezer in the garage with all the 8oz & 10oz Allen Bros Filet Mignons, containers of homemade Sweet Basil Pesto Sauce & Butternut Squash Bisque with Brown Butter, Sage and Nutmeg Creme Fráiche, country bacon & Italian speciality-pork products, cappellini pastas & stuffed raviolis, imported cheeses, vegs etc. So what? I finished-off the last of the Black Raspberry last Thursday evening, and started on the "Twisted Cactus" tri-flavor – Prickly Pear, Blood Orange concentrate and Marula Fruit (the "Fruit of Kings") – which are perfectly-combined to make that Sherbet a most refreshing and favorite flavor of mine. Just a "wee taste" in the evenings, eh?
When I go food shopping on Sunday mornings, and cruise the aisles with my cart and "list", I always enjoy going past the dozens of Ice Cream freezers, while checking-out the many
Pass-up the Ice Cream; go for the Sherbets!
hundreds
thousands of containers of high-butterfat Ice Creams by all the various manufacturers, just for grins and memories. But I always wind-up at the 2-3 Sherbet glass freezers, and meticulously pick-through the few dozen – compared to regular Ice Cream – assorted offerings, for something new and exciting. It's an "adventure" for me, now. (Yeah sure, I need a "life" on Sunday mornings.)
I'm a devotee of "semi-hard" Sherbets, meaning that I don't like them "rock-hard", but rather in a more viscous or "creamy" state. So I let them sit-out for 10-15 minutes to soften, before scooping and inhaling. To other Sherbet Addicts, this is pure "heresy", but it's the way I enjoy it. And a drizzle of pure, natural honey or special agave nectar adds extra flavor, too. Unorthodox, to be sure, but very delicious, nonetheless.
Want some? I'll be glad to share.
Around The Garden Center
I don't know why, but I had a feeling that both Friday and Saturday were going to be quiet, as far as work went. And I was partially right; it was quiet on Friday. Up at 3:00am again, I watered & fed Murphy, made a quick breakfast and coffee, and left for work around 5:15am. It was actually a cool 53°F outside, and many people in Sheetz®, where I stop for coffee and Marlboros®, were wearing sweatshirts or light jackets. Ha! I enjoyed it with my short sleeves and silk or wool knit tie, as usual. Since I carry a Kimber 1911 "Eclipse Target II" .45cal ACP concealed (PA CCW 1990), I have to wear the starched/pressed shirt out over my pants, and it does look somewhat unusual with a tie, but I don't give a crap. I opened-up the Complex at 5:30 in the dark, changed 2 more burnt-out light bulbs and started in on the paperwork before everyone arrived. Dad, Steffi & Kim were in, and the girls worked on watering the GHs, re-pricing stepped-up nursery stock and perennials, and Dad did payroll. I kept to myself, except for 2 site visits at Customer's homes. I decided to go to "The Cabin" after work on Saturday, at 3pm.
The DJIA was down over -4,000pts in under 3 weeks, and retail sales and landscape jobs were coming to an abrupt halt; we only have 2-3 jobs left "on the books", and then I'll have to "furlough" several people for a few weeks. I needed the time alone to assess *whom* I was going to lay-off; that's never an easy decision, but a most unpleasant one that I alone have to make, as the business owner and company president. I closed at 3pm, went shopping for more Sherbets, home to feed & water Murphy, watched the 2nd half of Tom Selleck in "Jesse Stone: Innocents Lost", and then to my Church Meeting at 8pm.
When I got home around 9:30, I packed my gear and weapons for Saturday's trip to "The Cabin": my old faded and worn, US Army Duffel Bag from The 'Nam full of three complete changes of clothes, Satchel Bag full of all kinds of "special survival necessities", 16" English Wellington Boots (snakebite-proof boots, plus deer/wood tick protection), Hoppe's Premium Field Gun Cleaning Kits, If I didn't invent "The Virtual Cabin" to escape to, I'd have gone ballistic over a year ago, with all the many extra burdens that this lousy economy and numerous political traitors in DC have placed upon me and my business, in just the past 2-3 years. Although "virtual" when I'm there, it's "real" to me and I "come back" refreshed and ready for another week in the "real world". 16" Bowie Knife, 12" LLBean Maine Insulated Hunting Boots (more deer/wood tick protection) plus just good comfy sense in that rocky terrain, Tactical Range Vest (too hot in this hot weather, but I take it anyway), my Deputy Sheriff Badge & ID, which I always carry with me daily even in York, my AR-10 .308cal (7.62 x 51mm NATO), with Leupold Gold Dot CQ/T Scope, extra Hi-Power .308cal ammo (7.62 x 51mm NATO) ammo, my Remy 11-87 Semi-Automatic 12ga Shotgun with an EoTech Red Dot Scope, and plenty of hi-power 3" sabot & .00 Buckshot ammo, my Beowulf .50cal with an EoTech Red Dot Scope, and plenty of Hi-Power ammo (300gr .50cal rounds), my Full-Auto, Class III Bushmaster AR-15 .223cal (5.56 x.45mm NATO), with a Trijicon Acog 4 x 32 Scope, and of course, various Eagle Carrying Bags with pockets and compartments for all rifles, shotguns, spare magazines and PVC "techno-crates" to carry it all in the Jeep. I have 25,000+ rounds now "stockpiled" at "The Cabin", for all the various 7-8 calibers I own; just about more than enough, I figure, in case TSHTF. With only this weekend left in July, and a mere 3 partial-weekends left in August plus the 3-day Labor Day Weekend in September, I don't have many more "escapes" from all this BS in York, to a more "peaceful & tranquil place", than my "Virtual Cabin", before I'd again be back working 7-days-a-week in September & October, and possibly into early November. Sucks to be me, sometimes. Oh well, not much I can do about that.
The 2nd Amendment Rules!
On Saturday, I slept-in until 5:00am, much to the "vocal protestations" of my condo cat, Murphy, who wanted me up at the usual 3:00am, to take care of him. I fed & watered him, made a quick breakfast, since we opened at 8am, and left for work. I had several Customers coming-in to "claim field-grown trees" they'd tagged at last Fall's 50% Off Sale (my stupid idea, I admit it), and I had to give them the "bad news": it was far too dry and hot to dig anything, let alone anything of that immense size, so they'd have to choose smaller trees and wait until later this year (after temps drop and rains come), or next Spring, or merely get the discounted refund on those larger units. Plus, the conifers (evergreens) had almost doubled-in-size and my machinery wasn't capable of handling their weight (4,000lbs+) and size (20ft), now. We'd be cutting them down and burning them, just to rid ourselves of the upkeep, and moving that entire remaining smaller conifer block to another area down front where Customers can see them, saving only the smaller trees for retail sale. Fact of life.
It was 53°F when I left and a bit on the "chilly side", like Friday morning at 5:15am, but it felt good to me. I opened-up at 6:30am. having bypassed the town of Red Lion's shitty, crappy annual "Street Junk Fair" garbage event, which ties-up traffic in all directions, for 2 days. WTF do people buy "OPJ" (Other Peoples' Junk) at so-called "yard sales" etc, anyway? It's f•cking t-r-a-s-h; throw it in the garbage and get rid of it, you ignorant morons! Old saying: "One man's junk is another man's treasure."
Do you think your computers haven't been "hacked for information"? According to this article, 90% of the world's computers have been hacked, in the past 12 months. Besides Symantec's® Norton 360®, I also use multiple routers and MalwareBytes® (free version) software for everyday database updates, scans and reports, on all my machines at home and work.
Jobs are still coming-in, albeit slowly, as the stock markets have cratered over 4,000pts, and peoples' IRAs have tanked, over the past 3 weeks. Unlike several other so-called, "well-known, long-time" garden centers and nurseries in this area, who've gone bankrupt (Chapter 7 and/or 11), we're going to have to "trim our sails a bit" this Fall, but we'll still be here in the Spring of 2012. If only the weather would cooperate. Well, you know my famous quote, don't you? Still holds true; yesterday, today and for all time.
It was a fairly busy retail day, and we picked-up 1 – possibly 2 – more landscape jobs. I'll know more next week. It poured "cats-and-dogs" around 1pm, and the humidity returned with a vengeance, so I decided to call it a day and close-down at 2pm instead of the usual 3pm. I went home to take care of Murphy's water & food needs, and then leave for "The Cabin", for the rest of the weekend. (Jump down to The "Virtual Cabin" – A Novella; if you please.)
3am Monday and back to the "real world". I F&W'd Murphy, made Fresh-Squeezed OJ, a quick breakfast and coffee, scanned the weather and news sites for the week ahead, and left for work in the dark at 5am, again. Most of the heavy rainstorm cells had moved through overnight, were now well east of us, and some scattered t-storms were forecast for the day, but nothing major that would prevent us from getting the scheduled landscape jobs done. Everything was wet and I was hoping that some of the rain had soaked-into the ground deeply enough to finally do some good for the long-suffering plants. I stopped at Sheetz® to get some coffee and Marlboros® and ran into the "usual early morning group" there. No "comments" about my tie, today. When they saw I was carrying a .45cal, they demurred and said nothing except, "Good morning, Mr Shelley".
I opened-up the Complex at 5:20am, turned-on the computers, began the full-system scans for malware etc, turned-on the Main Retail GH's overhead and Retail Bldg's front porch spotlights lights, as it was still very dark and gloomy until 6:30am, and began opening-up the 4 Retail GHs. After standing-up downed nursery stock in pots, sweeping floors and moving some heavy potted displays around, I went through my personal mail, paid some bills and waited for Alan to arrive for our daily meeting for weekly projects. He and I pulled the necessary potted plant material for the job, and the crew left for Abingdon (MD) for a small $2,600 landscape job, even though we had 2¼" of rain here, we don't know what they got down there in Maryland almost 1½hrs south of us. But we'll do it anyway. We need the income.
Our good friend, Jo Ann, from the team of Jo Ann & Mark, J&M Systems (CounterPoint® POS Systems Company), our IT Folks in Baltimore, called and said they were "getting hammered" with rain, just to the south of where my Landscape Crew was working; Alan, my Foreman also reported-in that some rain showers hit them as they were finishing-up and leaving at 2pm, and heading back to the Complex. We got zippity-do-dah in PA, but nearly 2¾" over the weekend. I closed down at 3pm, ran some rain-delayed weekend errands, went home to feed & water Murphy, empty/refill his 2 cat litter boxes, do laundry/dry/fold it all, take the garbage bags to the curb for Tuesday 5am pick-up, and meet with Rich at my condo to go over a huge, new LSCP design/plan for prospective Customers in the Dover (PA) area. I had 217 emails this morning to deal with; this afternoon, there were a mere 196 more. Jeez, where does all that *shit* come from?
At 7:45pm, it began raining – music to my ears – and I headed upstairs to sleep. Murphy was already waiting; he knows it's "my kind of music" to sleep by.
3am came much too early, once again. I should have slept-in until my pre-set alarm went off at 5am, but didn't. I'm going to change it from 5 to 4am, and sleep-in since I'm now putting everyone on an 8am-3pm schedule for the rest of the month, until the "2-3 week furloughs take effect", in September and October. That extra hour will hopefully make a difference for me – it's probably going to piss-off Murphy, though – as I hate being here at the Complex at 5:15am with all the inside and outside lights on, all doors wide open and carrying my .45cal – a round chambered, cocked & locked – around in "anticipation of a problem" with an unbeknownst-to-me someone coming-in who "shouldn't be here", at that time. With all the robberies, burglaries and home invasions in this area recently, plus the "urban yutes flash mob" bullshit which I'm reading about, I can't be too careful.
Speaking of "careful", I pulled a really, really "dumb stunt" after work on Tuesday. When I stopped to pick-up my laundered/starched shirts at the dry cleaners, I reached for the dry cleaning ticket in the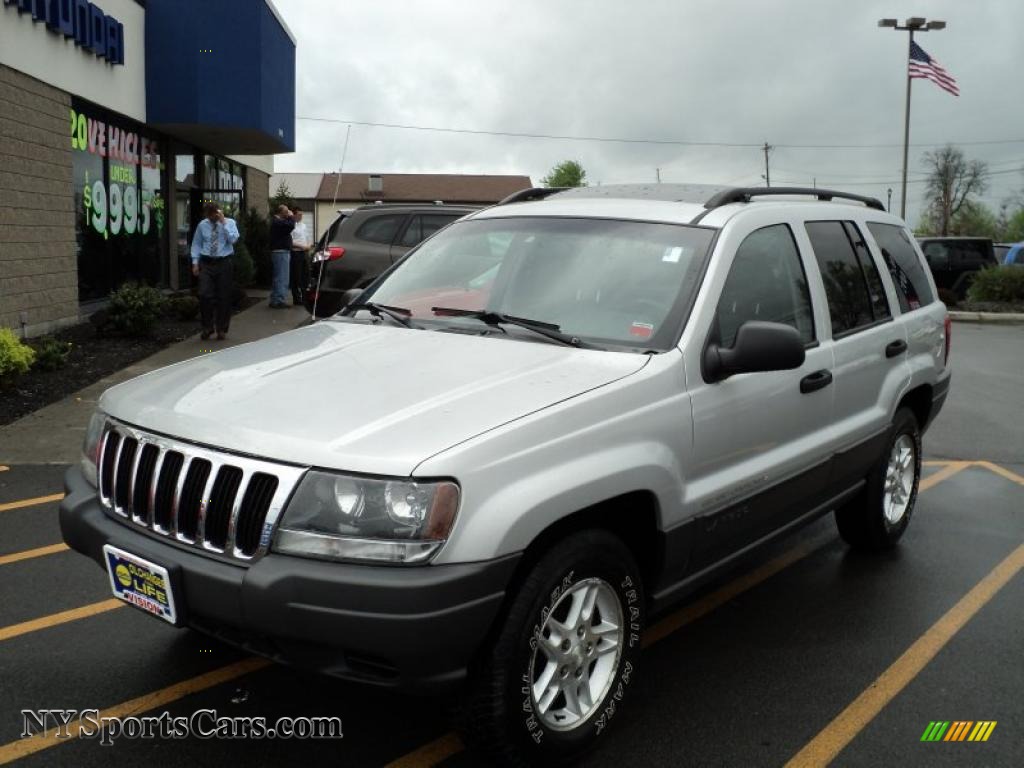 tray below the ashtray and *left my keys in the ignition*, locking myself out of the Jeep. I usually take the ignition keys out first, but didn't this time. I didn't realize it until after I got back to the vehicle with the shirts, and had to call my Foreman, Alan, to drive from his home all the way to the GC&N Complex to get my spare set of keys. That took an over an hour and I gave him gas money and told him to add an extra hour to his time sheet for Friday payroll, for helping the "Dumbass Boss". On Wednesday morning, I'm getting a spare ignition/door key made, and will keep it in my wallet, as I used to do with my other '87 and '94 Jeeps. My bad and dumb deed, for the day. I was home by 4:30pm and Murphy was "all over me like a cheap suit", wanting water and food, with which I accommodated him. Then I sat and tried to figure out what to do about the upcoming Fall Sale months' hours of September & October, if sales were meager, as I suspect they will be, due to the economy and weather. By now, I was really getting depressed. I can cancel October's ads and possibly shorten the Saturday-Sunday hours in September to cut costs, but that's only putting-off the inevitable: we may have to close-down the 2011 Season early if no one responds to the ads. I knew I was going to have a very, very restless night. Everyone is now coming-in at 8am, instead of 7, so that will save some hours on payroll. Several will be "furloughed" and go on unemployment, using their "banked hours" and working up top 40% of the UC's gross amount, during the week. It's getting really grim "out there", and it looks like
it's going to get even worse
.
I woke-up at 3am, but went back to sleep until 4:45am, much to Murphy's displeasure. I almost felt guilty sleeping "that late on a weekday", but no matter. After feeding & watering him, I made a quick breakfast of Fresh-Squeezed OJ, some Quaker Oats® Peaches & Cream Oatmeal, and coffee, and left for work. It was getting light and that was a treat for me. I stopped at Sheetz® for coffee, only; I'd bought a carton of Marlboros® on Monday. I opened at 6:15am. Another treat. Staff wouldn't be in until 8am, now.
On the ride into work, the memory of locking myself out of the jeep still fresh in my mind, yesterday, I was determined not to allow that to happen again. Alan and I had a 10am app't at a Customer's home, who'd had 3 large trees installed 3 years ago, and their Okame Cherry was slowly declining in health and losing its leaves over that period, since installation; the other 2 trees were thriving. Another tree had been planted in the same spot by another company and had died, so there was several clues: ground/ soil problem(s), lawn service using various chemicals which are quickly-uptaken and harmful to cherries, poor "aftercare" by the owners or 2-3 years of "harsh Winters, Summer heat & drought stress", which all cherries are subject to. Any of the three can be deadly.
I started on a massive Landscape/Hardscape Estimate, in MS-Works v10, from a very large list supplied to me by Rich along with a massive Landscape Design/Plan, for potential Customers in Dover (PA), and I've called a meeting there for next Wednesday with Alan and Rich, to review and "correct" some of the badly-flawed LSCP Plan/Design elements. Alan and I left at 9:30 for our 10am Okame Cherry meeting in East York, and possibly picked-up some other hardscape/landscape work at the same residence. He did the sketch; I did the estimate in 25 mins and mailed it right away, giving the couple 2 equal monthly payment terms, just to encourage getting the work into the shop and keeping my people employed. No other choice. I also stopped-by the local (former Jeep-Chrysler dealer) Fishel Automotive to get a duplicate door (only; not ignition) key made, so I don't get locked-out again. What an embarrassment; that crap won't happen again.
Better stock-up on these Philips Soft White 100-Watt Incandescent Light Bulbs (E); anything else will soon become illegal, beginning next year and through 2013, as the "deadly Halogen Bulbs become law". I have many cases of 60w & 100w bulbs stored-away. Screw the liberal-RINO GW Bush and the corrupt, criminal US Congress.
I again decided to go to The Cabin this weekend, after work on Saturday at 3pm; after all, I only have 2-3 more weekends left before I begin working the dreaded 7-day-a-week routine for the annual 25% Off Fall Sale, in both September and October. Then, beginning in November, I finally get some "peace-and-quiet" for the Winter months. And I can visit The Cabin more frequently since there'll be plenty of days and weekends which I'll leave the GC&N Complex closed, due to snow and bad weather, like I did last Winter. So, I did a load of laundry on Wednesday evening, packed my duffel bag with 3 changes of clothes and raingear, and will load-in my weapons and ammo, after work on Friday.
Castle Doctrine Rules PA!
I plan to do some
serious target shooting
in the coming weeks and months, in full-anticipation of the
coming race war
. I have batteries to replace in various scopes and sights etc, and some new, "tipped-ammo" to try-out, which'll "surprise the rioters and looters to death". No, I'm not looking forward to it, but I'll sure be ready for it.
Since I'll now be sleeping until almost 5am, I made Eggs Benedict with fresh Hollandaise Sauce for dinner, and headed upstairs with Murphy around 8:30pm. I had everything set-out for morning breakfast and the dishwasher was ready for a full-load. Time for la-la land and some quality sleep.
A passing t-storm woke me up at around 4:15am, but I went back to sleep until the alarm buzzer jarred me fully-awake at 5am. Murphy was meowing for food and water, too. It was sooooo nice to sleep the extra 2+ hours, instead of getting-up at my usual 3-3:30am. After taking care of Murphy, I made a leisurely breakfast of Bacon, Sausage, Eggs & Toast and coffee, started a large load of stuff in the dishwasher, made a "to do list" for the day. I had some things to pick-up at nearby Saubel's Sure-Fine in Stewartstown, for both the office and my Friday Church Meeting, so if Dad was in today, I'd be able to sneak away for a while and get them, Plus, some of my BP Rxs had been refilled and were waiting at Rite-Aid, next door to the supermarket, in the same strip mall. All Landscape Estimates and Billing were complete, so I was waiting for some more to come from Rich, as he said he was working on 2-3 more. With things are they are economically, and getting worse by the week, I don't hold-out much hope for a "good or even a decent Fall Season", anymore.
My route to-and-from work everyday, is severely-marred by 2-3 overnight construction projects – gas lines, sewer and water pipes etc – and unending traffic delays with Flagger Force Idiots and dozens of Met-Ed/York Water Co/Columbia Gas Co union construction workers standing around talking, while 5-6 actually do the work. Okay, okay, enough. My BP is hitting the BS Level. It's
truly sickening, but I have to see that redundant, wasteful crap every morning and evening, since State Rt 24 North/South is the most direct route to the GC&N Complex. They tore-up the same exact area 2 years ago, and restored it; then they did it again last year and restored it; now they're doing it again and restoring it. This is the 3rd year for the same project: digging-up lawns, sawcutting driveways and repaving them, topsoiling, reseeding, mulching: 3x when it all could have been done ONCE! Why the f•ck didn't they lay all the water/sewer/gas pipes and lines during the first digging, 3 years ago? That's what we do when we open a trench on a Customer's property: lay all potentially-necessary wires/pipes/lines etc in a conduit the *first time*, so we only have to pull a water line or wire through the underground pipe, once. ONCE! What morons and idiots wasting our hard-earned PA Taxpayer monies!
I disagree with the author of this article; we're in a SECOND DEPRESSION, not a simple recession, dammit. As a small business owner/operator, I'm seeing it all over the various area businesses, many of which are laying-off employees or just outright tanking and going-under. By 12noon on Thursday, the DJIA (6 stocks) was down -408.57pts and falling even more. The more telling number is the S&P (500 stocks) being down -45.18pts, and also falling. Earlier in the morning, the DJIA was down -506.51pts with the S&P down -56.15pts, but made a "slight recovery". It's a real f•cking DEPRESSION, folks, NOT a simple-dimple recession!
Here's something wonderful to brighten your day; it did it for me, despite the general gloom all around the Nation.
Steffi and I closed-down at 3pm, and I headed home to a ravenous and thirsty Murphy, after stops at the Giant Food Stores in Red Lion and in East York, on another of my "Sherbet Safaris". I didn't find any new flavors, but will try back later as both of their 2-3 Sherbet Freezers were depleted and desperately needed re-stocking, IMO. If Giant doesn't have new flavors, that's problematic. I'll have to try the Net Stores.
Tomorrow's another day for that task.
The "Virtual Cabin" – A Novella
On Saturday, I hit I-83 north about 14:45hrs (2:45pm) in a heavy rain, and made it to the Dauphin County exit for Adam's Junction, in a few short minutes. I passed the Entering Village Sign on the right and knew I wasn't far away from my driveway. I drove on to The Cabin, turned right into the long, gravel drive up to The Cabin, parked in the circle turnaround in front of the porch/ rightside deck area, and disarmed the building. Something was odd; the meadow was neatly cross-hatch-mowed, like a golf course, as was the grass around The Cabin, the gardens had been edged, mulched and dozens of new, colorful seasonal perennials had been planted. My new "handyman", William Becker, had really made an impression on me. Wow.
I went inside and Jenny greeted me with copious licks and an "uplifted paw" to shake, without jumping-up and knocking me down, for a change. I was stunned. Had William trained her? I finished bringing-in my gear and weapons, while Jenny sat, unchained on the porch, seemingly oblivious to all the squirrels and rabbits running in the meadow and around the house. Normally, she'd be going nuts about them and would require tethering to the railing. I called her in and she came willingly.
After closing the place up, I turned-on the AC to cool down and dehumidify everything, fed and watered her, checked her 2 litter boxes in the 2nd Bedroom and they'd just been changed. The Cabin was absolutely spotless, from the Kitchen & Pantry, to the Bathroom and my Master Bedroom to the Dining Room and Living Room & Hearth. I went out to the back porch, and all the firewood had been re-cross-stacked, as well as in the large woodshed about 50ft away, to facilitate drying and aging for Winter usage. I was really impressed. He deserved a bonus for all this extra attention. I'd take care of that before I left and call him with a big "thanks", too.
I unpacked, took a shower, changed into some fresh clothes, and laid down on the LR sofa for a "nap", as I was tired of getting-up at 03:00hrs (3am) to be into work by 05:15hrs (5:15am). I wanted some simple respite and rest from all the "business BS" back in York. If business didn't pick-back-up, I had an unpleasant task ahead of me: "furloughing/ laying-off" a couple of employees for a few weeks, to cut expenses. Fortunately, the ones I had in mind also had some leftover Winter/Early Spring "banked hours" remaining, so they'd get a weekly paycheck without having to open a UC (Unemployment Claim), at least initially. I had some tough decisions to make, but wanted to forget it all for the rest of the weekend. I fell asleep at 15:30hrs (3:30pm) without calling Capt Clay and checking-in, as I usually do. It didn't take long for my "special" cellphone ring ("24" CTU Ringtone) to go off; it was Clay calling to see if I'd made it to town. I told him that I had and was catching a few Zs right now, and would call him when I got up in a few hours. He said he needed to talk to me right now, "please".
I made some Turkish-Grind, French Roast, Drip Coffee in the Chemex® Drip System, dressed, grabbed the Remy 11-87 Semi-Automatic 12ga Shotgun with an EoTech Red Dot Scope, in its Eagle Carrying Bag with pockets and compartments for an extra 100 shells of devastating Federal® 12ga .00 Buck (9 pellets) "FliteControl®" ammo, my a dark, navy-blue Deputy Sheriff Baseball Cap, Deputy Sheriff Badge & ID, gulped the coffee down, took a "car mug" along for the ride into town, just as the skies opened-up and it began pouring again. I had the wipers on full blast, something I never do and disdain if others use them that way, but it was raining so hard that I was having trouble seeing the road ahead for much more than 100ft at a time. The small creek alongside the road into town had become a raging torrent of a small river. It didn't let-up, in fact just got much worse, until I reached Adam's Junction and the Police Station & Town Hall parking lot, which was under 6-8" of water. Good thing I had my 12" LLBean Maine Insulated Hunting Boots along, as I put them on and waded through the rushing water to the AJPD from my parking space #7.
It was quiet inside the PD, except for the AJPD Dispatcher's Station, since the $1,500,000 renovation had included all new insulation for the entire building, along
with all the other many, major improvements and near-total renovation of the inside of the building. I passed and nodded to Sgt Alex at the Front Desk, and Capt Clay's Office "Suite" had grown another attached room: my new office. Imagine that! I now had my own Deputy's Office, and they had taken the liberty of furnishing it for me with all the latest electronics, office furniture and it even had a great view of the downtown section and Town Square. Clay proudly showed me around, but I could sense that there was some "unspoken resentment" from Deputies Alan, Jon, Tim & Lee, for a "part-timer" being so close to their Captain. Clay said, "They'll get over it." Sgt Alex had his own spacious office and welcomed me just fine. Clay offered me a coffee refill, and I took it. We sat down and went over the pending shipment of *new high-power, Class III weapons*, due to arrive by armored car, with PA State Police
escort and their FFL (Federal Firearms Licensed vendor-supplier), on Fri, August 26th. They'd go into immediate lockdown storage until I was ready for them to be brought to my
Cabin's Outdoor Shooting Range
, for prepping, break-in and lessons for Capt Clay & the 6 Deputies, on Sunday, September 4th, at 07:00hrs (7am). I was eagerly looking forward to it, and so was he. Then, the individual weapons, after being broken-in, certified and approved by me, would be issued to them all and they'd be good-to-go and heads-above any bad guys' arsenal. Clay was a little leery of the
Beowulf .50cal
with an
EoTech Red Dot Scope
, and 10 extra 11-round mags of
300gr .50cal rounds
(causing
massive damage to whatever it hits
inside of 200yds), but was enthused about the AR-10s, Kimbers and Remy 11-87s. I assured him that the Beowulf, which he'd seen me use to great effect, numerous times, was absolutely necessary. He agreed.
It was getting on to 16:30hrs (4:30pm), and I had some stops to make in town to get a couple of things, so I thanked Clay for the new office, coffee refill and left. The rain had slowed and the parking lot was draining-out nicely. Deputy Jon's new new Police Cruiser had stalled-out and two guys from Roy's Shell Garage & Service Station had it on the flatbed, ready for transport to the garage for water damage/repairs. I reminded Jon to get all the weapons and gear from the trunk before it left the premises, and he quickly did that, though thoroughly-embarrassed that he hadn't thought to do so. I just smiled and nodded, got into my Jeep and headed to Old Mrs Patagonia's Bakery for some fresh-baked, English Muffins and "Hot Cross Sticky Buns" to take back to the Office, and next to Bev & Tony's General Store to get some groceries, Iam's® Wet & Dry Dogfood, Marlboros®, and thank them for introducing me to William and tell them about his fine work. I also wanted to stop at Sam's Barbershop (the only one in town) for a quick haircut, before heading back to The Cabin. It was going on 17:00hrs (5pm) now, and the drive home was uneventful. I called William on the cellphone and thanked him for doing so much for Jenny, The Cabin and me, and promised his usual check plus a nice "bonus" for doing all that extra work. He was most grateful.
After unpacking groceries, locking the Jeep and securing The Cabin, more t-storms kept rolling-in, with intensified lightening striking the front meadow numerous times, lights flickering, so I switched-over to my back-up generator and got-off the power grid. The Cabin's Professional-Grade Weather Station said much more was to come through. T-storm front after front kept coming through and I was glad I'd had the back-up generator installed late last Summer, but I cut back on the lights anyway and lit some of the many large scented candles, which I had strategically-placed around the rooms. I stood at the front bay window of The Cabin and watched the continuing hard rain, just hoping that York and Felton were getting some of this. Jenny sat alongside of me and I stroked her head, and I swear she was purring. My bad.
It was 18:00hrs (6pm) and time for some dinner. I switched-off the solar generator and back on to the power grid, extinguished the candles, and fired-up the Vulcan 6-Burner Gas Range, Grill & Oven. I made Butter-Poached Lobster on a Rice Pilaf, Chanterelles with White Wine, Butter & Parsley, heated-up some fresh, crusty Italian bread smeared with roasted garlic clove paste and Keller's® Butter, and drank several glasses of Ocean Spray® Diet Blueberry-Pomegranate Juice. I had to have some Red Mango Sherbet for dessert. After doing dishes, I put them in the double sink rack to dry. I'm not big on using the dishwasher here at The Cabin, but back at the condo, I use that one all the time only for full loads, plus the Garden Center's weekly coffee cups, dishes and flatware.
I plopped myself down in one of the comfy LR chairs and read some more of "Unintended Consequences" by John Ross, given to me by a good Conservative Friend who has moved to New England with his wife, both of whom I miss very much. I wish them all the very best in their new life. It's the 2nd time I've read this large tome, and I enjoy it more each time, find a "new gem" in the story, and think about my two Friends.
I armed the building, checked the front/rear spotlight array, turned the AC up to 78°F and decided to get some serious sleep. The rain continued and I always enjoy going to sleep when I hear the sound of water on the roof or skylights, as it's so restful and hypnotic for me. Like that soothing, artificial, electronic "natural background music" some people use, but different. I prefer the natural sound of rain, personally. I shut-down The Cabin and Jenny followed me into bed. It wasn't even 19:30hrs (7:30pm) yet, but I was tired and could use the extra hours in la-la land, hopefully with no weird dreams.
I slept until 03:30hrs (3:30am) and, out-of-habit with Murphy back at the condo, got-up to feed & water Jenny; then went back to sleep until 08:00hrs (8am). It was one of the best, most restful nights I've had in months. After splashing some ice-cold well water on my face to wake-up, I opened the front door and stood at the screen door, looking across the meadow. It's rained hard and a lot overnight, as there were small rivers of water draining from the backside of the property across the gravel road into the meadow and down to the stream, puddle everywhere and it looked like it was going to rain any second. my Cabin's Outdoor Shooting Range, The Cabin's Professional-Grade Weather Station showed more t-storms on the way. I closed-up, turned the AC to 77°F and decided to make some breakfast.
First, I made Turkish-Grind, French Roast, drip coffee in the Chemex® Drip System, to help me "get awake and organized". Then, I decided on Crisp, Country-Slab Bacon, Grits & Butter, Sunny-Side-Up Eggs, an English Muffin & Butter, along with a short-stack of Pancakes w/ Butter & Vermont Pure Maple Syrup. I did the dishes, pots & pans, and put them in the double-sink rack to dry, and took my coffee out on to the picnic table, in my t-shirt and shorts, along with my .45cal; just "old habit". The humidity was in the mid-90s range, but only 68°F and it felt nice to be out in the fresh air. Jenny was sitting beside me, once again untethered by her usual leash – I found out from William that he'd been a "trainer" and had given Jenny a "short-course on obedience" last week, for which I thanked him – and was watching the wild critters run around the property without going nuts and after them, as she used to. We saw a Black Bear Family – Mama and 3 Cubs, with Papa Bear following close behind – cross the meadow, and Jenny didn't even flinch. I went back inside with her, locked the door, took a shower and changed into some fresh clothes. I wanted to take a drive into town and see some of the magnificent old homes there, once again.
There were so many to drive-by and see: the old Carriage House & Library, the residential section of my former 10-square block patrol area, and another residential section of my former patrol area, the homes on South Poplar Street, the Acton Home,
the
Franklin's Mansion
, the Village's namesake
Adam's Mansion
, the
Henderson home
, the namesake
Adam's Junction Bed & Breakfast Inn
, the
Jefferson Mansion
, the
Gen Jackson Mansion
, the
Tidewell Mansion
, the
Barton's Mansion
, the
Gen Habor Mansion
, the
Brickman House
, the
Adam's Junction Hotel
, the
Capitol Hotel
, the old
alleyway off Main Street
, and of course, the
Old Village Square
. I like to "mentally-imprint" them each time I visit, just so I have them in my indelible memory. I envy the folks who own them and live there, but I'm sure their many family generations have spent "more-than-just-a-lot" restoring and upkeeping them over the past two centuries-plus.
I decided to take Jenny along for the ride, since she was being so obedient without her leash; I took that along anyway, just "in case". It was raining again. I loaded my Beowulf® .50cal with an EoTech Red Dot Scope, and 10 extra 11-round mags of 335gr .50cal rounds (causing massive damage to whatever it hits inside of 200yds)Remy 11-87 Semi-Automatic 12ga Shotgun with an EoTech Red Dot Scope into the backseat of the my 2002 Jeep Grand Cherokee Laredo, locked and armed The Cabin, and we left for the drive around town to look at all the beautiful homes. I took some "chewy treats" along for Jenny, since she'd be getting hungry along the drive.
I also had my a dark, navy-blue Deputy Sheriff Baseball Cap, Deputy Sheriff Badge & ID along, just "in case". It was 09:30hrs (9:30am) Sunday and 80% of Adam's Junction families would be at one of their 2 long-established Churches: this Church, or perhaps this Church, for either the 8am/9:30am/11am Services, at each one. I hadn't "picked one" out yet to attend, for two reasons: 1) I'm a "spiritual" being and not much for so-called, "organized religion", and 2) I like to sleep-in late on Sundays when I'm here, since I'm up at the un-Godly hour of 03:00hrs (3am) during the rest of the business work week in York. Perhaps during the less-hectic Winter months I'll "make a choice" and attend some services. It was now 12:00hrs (12noon) and that "spin around town" took almost 2 hours.
At We stopped at Bev & Tony's General Store first, and I put the leash on Jenny anyway, to take her inside with me. Tony was at Church, but Bev was happy to see us both, and gave me a big hug and kiss, and Jenny also got a hearty head-rub. I was almost out of TP and paper towels and needed to get several each of 12-paks of Scott TP and 8-paks of Bounty Paper Towels, amongst other things for my Kenmore Top-Loading 13.0 CuFt Freezer, at The Cabin. After loading the Jeep, I called William and told him he was "back-in-charge of everything" on Monday morning, since I'd be leaving in a few hours, but would take care of Jenny before I left for York. I truly hated for the weekend to come to a close, seemingly so fast.
I drove back to The Cabin, unloaded the dry goods into the Pantry, and the frozen stuff into the freezer. After feeding & watering Jenny for the last time tonight, I began packing-up, did a load of laundry, cleaned the bathroom and kitchen, opened all the windows and doors to air-out the place and sat at the picnic table with Jenny and reflected upon what a quiet and peaceful weekend I'd had: no crime or shootings involvement on my part, and some nice "shut-eye", for a change. That would all come to an end tomorrow morning, as I began the "routine" all over again, for another 5¼ days, and last for 2-3 more weeks until I went back on a hellish 7-days-a-week work schedule for the 11 weeks of September and October. I dreaded the coming selected-employee layoffs, due to the economy tanking (Double-Dip DEPRESSION) and the stock market cratering (down over -4,000pts in under 3 weeks), but if "it" had to be done, I'd have to do it to keep the business afloat. Jenny seemed to know what I was thinking about, and *yelped* a couple of times during my "thought process" and sighs.
I closed and locked all of the windows, back & side doors, plus their screendoors. Soon enough, it would be time to put the glass stormdoors on for the coming Winter weather. Jenny enjoyed romping in the snow-filled meadow; she enjoyed be towelled-off and drying in front of the roaring fireplace on her Kodiak Bearskin Rug. When I found her as a puppy, almost frozen-to-death by the side of the road last Winter, I would have thought she'd also hate the snow and cold, but she doesn't. I hate the Pennsylvania snow and cold, almost as much as I despise the Summer's heat, humidity and drought. She's oblivious to any of it; after all, she's a "virtual dog" and not much of anything bothers her.
It was getting on to 16:45hrs (4:45pm) and I decided to leave for my condo in East York. I had laundry there to do, Murphy to care for, and various other things to get ready for morning. I'd made-up the work schedules for the coming 2 weeks and posted them on the 'fridge door in my Office, for the Staff. I took Jenny inside, talked to her, brushed her and rubbed-her-down and said "goodbye". After re-checking, locking and arming the building, I drove out to I-83 south and headed back home.
I finished unpacking, and called Mom & Dad to see how they were doing, and they were fine. With Murphy fed & watered, the 2 loads of laundry and a full-dishwasher load of dishes went quickly and I decided to get to bed around 19:30hrs (7:30pm), so that getting-up at 03:00hrs (3am) wouldn't seem like such a short night. I had a couple of newly-arrived "Jesse Stone" DVDs which I hadn't seen yet, and would watch them tomorrow after work. (I have all 7 in the Series.) I needed to call Colin, my Sunroom Blind Installer back, since the large middle louver blind had fallen off its wheels and tracks while I was away – probably scaring the shit out of Murphy when it came crashing down – and it would take the 2 of us to put it back together correctly, and re-hang it properly. My mailbox was full so I emptied it and would sort through the bills and junk mail in the morning at work. I had cat litter boxes to empty and refill, garbage to take out for pick-up tomorrow, laundry to fold and put away, take a shower and get some sleep.
I accomplished all that by 19:50hrs (7:50pm) and headed for bed. It was beginning to thunder, lightening and rain, once again and I enjoyed the peaceful sounds, as I had up at The Cabin on Saturday evening; "natural music" to my weary ears. (Please Jump Back Up To "Around The Garden Center".)
muslim "Heritage" In America?
Ol' pigshit-for-no-brains, Barack Hussein ∅bummer, during his Cairo speech, said: "I know, too, that islam has always been a part of America's story." Say what, ∅bummer?
First, let's get this straight: islam is NOT A RELIGION; IT IS A POLITICAL SYSTEM OF TOTAL AND ABSOLUTE CONTROL over its mindless adherents, dumbass sambo boy.
Really? Were those muslims that were in America when the Pilgrims first landed? Funny, I thought they were Native American Indians. Were those muslims that celebrated the first Thanksgiving Day? Sorry again, those were Pilgrims and Native American Indians. Idiot sambo.
I shit on the unholy koran!
Can you show me one muslim signature on the United States Constitution? Declaration of Independence? Bill of Rights? Didn't think so, Mr. ∅bummer. There were 55 writers of the US Constitution and they consisted of: 26 Episcopalian Christians, 11 Presbyterian Christians, 7 Congregationalist Christians, 2 Lutheran Christians, 2 Dutch Reformed Christians, 2 Methodist Christians, 2 Quaker Christians, 2 Roman Catholics Christians and 1 Deist Christian.
Did muslims fight for this country's freedom from England? Nope; not a single one. Stupid sambo scumbag.
islam is a political system, with its own 6th century barbaric laws, controlling every aspect of a mindless muslim follower's pathetic life – from when to eat and drink, when to shit, what hand to use to wipe their asses, when to fart, when to rape, when to kill their own mindless adherents and Civilized Western Infidels, how to hate and murder, how to dress like a woman, how to fight like a girl, how many pre-teen boys to bugger, how many times to pray to the asshole moon-god allah and pigshit child molester mo-ham-head, – that all 1.2 billion of them richly-deserve *complete and total eradication from this earth*, IMO.
Did muslims fight during the Civil War to free the slaves in America? No, they did not. In fact, muslims to this day are still the largest traffickers in human slavery. Your own half brother, a devout muslim, still advocates slavery himself, even though muslims of Arabic descent refer to "black muslims" as "pug nosed slaves." Says a lot of what the muslim world really thinks of your family's "rich islamic heritage," doesn't it ∅bummer?
Where were muslims during the Civil Rights Era of this country? Not present. There are no pictures or media accounts of muslims walking side by side with Martin Luther King Jr, or helping to advance the cause of Civil Rights.
Where were muslims during this country's Woman's Suffrage era? Again, not present. In fact, devout muslims demand that women are subservient to men in the islamic culture. So much so, that often they are beaten for not wearing the 'hajib' or 'burka', or for talking to a man who is not a direct family member or their husband. Yep, the muslims are all for women's rights, aren't they, ∅bummer?
Where were muslims during World War II? They were aligned directly with Adolf Hitler, and the Nazis. The muslim grand mufti himself met with Adolf Hitler, reviewed the troops and accepted support from the Nazi's in killing Jews.
Finally, ∅bummer, where were muslims on September 11th, 2001? If they weren't flying planes into the World Trade Center, the Pentagon or a field in Pennsylvania killing nearly 3,000 people on our own soil, they were rejoicing in the Middle East. No one can dispute the pictures shown from all parts of the shithole muslim world celebrating the
I piss on the unholy koran!

9-11 slaughter-attacks on CNN, Fox News, MSNBC and other cable news networks that day. Strangely, the very "moderate" muslims whose asses you bent-over backwards to kiss in Cairo, Egypt on June 4th, were stone cold silent post 9-11. To many Americans, their silence has meant approval for the acts of that day.
And THAT, ∅bummer, is the "rich heritage" muslim filth and garbage have here in America, you sambo, shit-for-brains asshole.
And now we can add November 5th, 2009: the slaughter of 13 American dead and wounding of 29 other American Soldiers at Fort Hood by a muslim major who is a doctor and a psychiatrist, and who was supposed to be counseling soldiers returning from battle in Iraq and Afghanistan.
The "heritage" of any and all subhuman muslim slime, garbage and scum in America is that of wanton destruction, murder and death. From 9-11 to so-called "honor killings", to massacres on US Army Bases and the many plots to blow-up people, places and things, the subhuman muslim filth are indeed, "The Enemy Within Our Gates".
The real enemy is islam, not just "radicalized muslims", Rep Peter King (R-NY). Wake-up America and smell the islamic stench surrounding us all!
Slaughtering people for burning a piece-of-pigshit book, the koran – I wipe a dead pig's ass with it – is your "heritage", you racist, dumbfucking, incompetent, narcissistic, petulant-boy, hate-America, piece-of-pigshit, stinking ∅bummer asshole.
Riots, death, destruction, from the pigshit-eating muslim filth.
I wipe a dead, rotting pig's asshole with the koran and all of the subhuman muslim garbage called islam.
Memo to Mr. ∅bummer: "allahu akbar!" is a cowardly war cry, really meaning, "I have to piss
I wipe my ass with the unholy koran!
on allah-the-asshole", you racist, dumbfucking, hate-America, piece-of-pigshit,
Kenyan
asshole.
Your subhuman muslim friends in Af-crap-istan sure love you, ∅bummer!
That finally, Mr. ∅bummer is the "muslim heritage" in America. All muslims and everything islamic should be totally-outlawed in America, and their very existence should be made punishable by summary execution, IMO.
Obama, your buddy Osama is DEAD, you cowardly, lying islamic muslim pigshit filth scumbag! Lonely now, are you muslim asshole garbage?
The goat-fucking turd mo-Ham-head + allah-the-pig = Satan! Mohammed was an apostate from, and of, Hell.
Oh, I'm sorry, ∅bummer-boy: I forgot to mention more about the islamic/muslim shitfilth Barbary Pirates. They were and still are, all murderous muslim garbage, richly-deserving of summary death. ∅bummer, your "muslim heritage" is piracy and slavery, plain and simple, going back many hundreds of years and continuing unabated today. muslim trash/filth/scumbags are the biggest purveyors of slavery in the world today. Slavery came from islam and still does, for over 14 centuries.
Any questions, you half-breed, sambo, lowlife scumbag, stinking ∅bummer asshole? Thought not, you two-bit punk.
The Global Warming Money Pit
Have you seen this video: "BBC: The Great Global Warming Swindle"? It was outright-banned from leftist, hate-filled, dirtbag, lowlife scumbags, Google.com's and YouTube.com's websites, by the mentally-ill, left-wing, global warming idiot wackos, but I've preserved it, for posterity, aka you, me and *ours*. Watch, be informed and download it for others to see. It's on my corporate server, and will stay there, BTW.
Here's what the Global Warming Scam is all about. Sweet, huh? They're so transparent, aren't they?
Here's everything you need to know about the Global Warming Fraud, and why it's a good thing. It's a l-o-n-g article, so get a sandwich, iced tea and settle-in, for a very informative read. I'm right there with you, BTW.
The "Greenhouse Effect" is a natural and valuable phenomenon, without which, the planet would be uninhabitable. Global Warming, at least in recent times, is real. CO2 is not a significant greenhouse gas; 95% of the contribution is due to Water Vapor. Man's contribution to Greenhouse Gasses is relatively insignificant. We didn't cause the recent Global Warming and we cannot stop it. Solar Activity appears to be the principal driver for Climate Change. CO2 is a useful trace gas in the atmosphere, and the planet would actually benefit by having more, not less of it, because it is not a driver for Global Warming and would enrich our vegetation, yielding better crops to feed the expanding population. CO2 is not causing global warming, in fact, CO2 is lagging temperature change in all reliable datasets. The cart is not pulling the donkey. Wake-up, folks.
Here's a listing of The Best Global Warming Videos on the Internet.
AlGore is a corrupt, lowlife, dirtbag, lying criminal scam artist, and he desperately needs to meet Lee Harvey Oswald's or James Earl Ray's "kin". Or perhaps John Hinckley should get his requested "vacation" in AlGore's neighborhood.
Hey, fat, shit-for-brains, bloated, liar, huckster, fraud, criminal, charlatan, scumbag, loser, disgraced ex-VP AlGoreBore (LIAR-TN), is back using $300 million of OPM (Other Peoples' Money) to promote his Global Warming Bullshit, after the worst Winter in over 100 years. Welcome back, fatso huckster asswipe, AlGoreBore!
CO2 bad? No; CO2 is good, and we need more of it, or we're in for a very cold period, very soon. Here are the facts about CO2.
Roger Revelle of Scripps Institution of Oceanography, Harvard University and University of California San Diego, spits on the lying scumbag, AlGoreBore. My, my, oh my. (((snicker))) No, there's no consensus on Glo-bullshit Warming, other than it's a LIE! Just ask Alfred P. Sloan Professor of Atmospheric Science at MIT, Richard S. Lindzen; he's eminently-qualified to call AlGoreBoreAsshole, a LIAR! As I am.
There's another "ice age" coming, not the AlGoreBoreLiar 'Glo-bull warming' crap.
Larsen B Ice Shelf in Antarctica collapses in 2002 = Glo-bullshit Warming? Doubt it.
Read this Glo-bullshit Warming idiocy. Go ahead; I'll wait.
AlGoreBore's "hypocrisy"? See it right here!
You need to watch this 30 minute film; it's an eye-opener if you think that we're running out of crude oil, and that America has no reserves. We have more oil and natural gas in Alaska alone, than all the rest of the world's known reserves, COMBINED! Grab an adult beverage, and watch it.
Better get out your Winter coats, 'snuggies', wool socks and snow shovels, as it seems we've got an 80-year "Little Ice Age", on the way. Yawn; no biggie.
AlGoreBore's "Glo-bull Warming Bullshit" has spawned so-called 'cottage industries' around the world, worth hundreds of millions and probably billions of dollars, for green corporation validation, carbon credits, foundation & university climate studies, grants and a host of other BS-related crap to his lies and garbage. Global warming competes with cancer and competes with AIDS for a finite amount of money. This year's natural resurgence will surely see the global warmists, led by celebrity warmist, Gore, compete viscously for those US Taxpayers' hard-earned dollars. And I'm betting that the really important disease, cancer, loses to Glo-bullshit Warming and AIDS. Dammit.
F*ck all the "Glo-bullshit Warming Alarmists"! I say, FUCK-THEM-UP, and cleanse the planet, if they try to physically-intimidate and hurt anyone! I will; count on it! "Get in my face", assholes, and that'll be your last day on this Earth! If there are any "dissenting scientists" out there, who need protection, just get in-touch with me, and I'll guard you & yours. You can count upon that, folks!
Have you taken "The Global Warming Test"? If you have a sentient, functioning brain, and a simple knowledge of "the facts", you'll easily get a 10-of-10, as I did. Go ahead, and give it a try!
Read this article and pick-out "The WWF's Big Lie". If you chose this paragraph — "Summer sea ice is now forecasted to completely disappear in the summer months sometime between 2013 and 2040 — something which hasn't happened for over a million years." — you'd be right. There isn't, and never has been and ice on the earth dated at a million years old, and who the hell was around back then to begin recording it? The lying sacks-of-shit at the World Wildlife Fund (WWF) are typical lowlife, left-wing wacko scumbags, in-bed with the "Glo-Bull Warming" Crap, of asshole AlGoreBore and his phony, money-making scam. The oldest, and not reliably-dated ice cores are >160,000 years, and those are shaky in fact, at best. So where did the lying WWF pull the million year crap from? Their asses, of course!
Shit-for-brains, mentally-ill, fat, bloated liar, AlGoreBore's (LOWLIFE-TN) "ally", in NASA's Goddard Institute for Space Studies (GISS), which is run by AlGoreBore's chief scientific ally/"asshole/butt-buddy"— Dr James "Moron-Cretin-Asshole" Hansen (DIRTBAG-NASA) — and is one of four bodies responsible for monitoring global temperatures, announced that "last month was the hottest October on record". Total, factual bullshit and lies. This was startling. Across the world there were reports of unseasonal snow and plummeting temperatures last month, from the American Great Plains to China, and from the Alps to New Zealand. China's official news agency reported that Tibet had suffered its "worst snowstorm ever". In the US, the National Oceanic and Atmospheric Administration registered 63 local snowfall records and 115 lowest-ever temperatures for the month, and ranked it as only the 70th-warmest October in 114 years. So what explained the anomaly? GISS's computerized temperature maps seemed to show readings across a large part of Russia had been up to 10 degrees higher than normal. But when expert readers of the two leading warming-skeptic blogs, "Watts Up With That and Climate Audit", began detailed analysis of the GISS data they made an astonishing discovery. The reason for the freak figures was that scores of temperature records from Russia and elsewhere were not based on October readings at all. Figures from the previous month had simply been carried over and repeated two months running. Read this article, and find out why both lying, corrupt, criminal, subhuman idiots, GoreBore & Hansen, should be stood against a wall, and shot, IMO. In fact, the pathetically-socialist, left-wing UK, has just begun to awaken to what the "Climate Change Bill" will do to destroy their nation, or what's left of it. IMO, it's probably too late now to save the UK, but at least some of the more Conservative people over there, will at least get the chance to flee to America (or elsewhere), before we also "go down the proverbial dumper", as they've done. Heh.
On Friday, January 2nd, I ran a fully-attributed story in my weekly "Journal", which had links to other stories and facts, thoroughly-debunking AlGoreBore's trillion dollar scam and fraud, Global Warming". The Daily Telegraph UK's columnist, Christopher Booker, was the erudite author, and here is the link to that story. Nice job, Mr Booker!
Now, lowlife shit-for-brains dirtbag, Arkansas Gov Mike "DumbAss Turd-Boy" Beebe (ASSHOLE-AR), said that global warming is serious problem, not a "hoax," and requires more than a state response. "I think it's a threat, and I think global warming is occurring," Beebe-The-Shithead said in response to a caller to his statewide radio program who said he believed the climate change crisis was a "hoax." Idiot. Stupid idiot. Global warming is bullshit, you two-bit asshole! Crawl back inside of AlGoreBore's rectum, dumbfuck!
And global cooling goes merrily along, without any help from us mere humans, as it has for millions and millions of years.
Another "lie/error" in the favor of Glo-BULL Warming's false bullshit and lies? Got duct tape?
Here's the truth: Lord Monckton of Brenchley's Science & Public Policy Institute.
The commie/fascist/socialist liberal-demokkkRAT filth in the US Congress, have refused to allow Lord Monckton to testify the truth, against con-man, liar, scumbag AlGoreBore's LIES! This is Commie Russia, NOT Free America!
We are in a mini-ice-age for the next 30 years; get used to it!
UN: Glaciers are melting in some part of the world, while increasing in other parts of the world. So frigging what, dumbass UN scumbag trash? It's been happening for millions of years, idiots!
"Slime (TIME) Magazine" can't even get it right. Read Bryan Walsh's crap and tripe about blizzards.
Amazing fact that all 7 glaciers on Mt Shasta (USA) are growing, not melting. Explain that, Glo-Bull Warming Assholes!
Things Which Make Your Head Explode
Thanks for the generous donation, Glock Inc, to the SAF (Second Amendment Foundation). I own, among my many firearms, a Glock Model 32 .357 SIG, which I don't use anymore due to its lack of an external safety. I prefer my Kimber 1911 "Eclipse Target II" .45cal ACP, with its double external safety, as my daily concealed carry (PA-CCW 1990) piece.
Civil War II is starting, and union thugs and leftists-progressive filth have called it upon us. Do NOT rely upon the Police, as they will be overwhelmed by all the violence.
PMS-NBC's Joey "Severely Mentally Disturbed" Scarborough (ASSHOLE-LSM) is worse than a "joke". He's a sad, pathetic, mentally-ill, drug-addicted, alcoholic, wife-beating, dog-kicking, lowlife scumbag and should be put away in an asylum's filthy, infested 8ft x 6ft cell, with a hole-in-the-floor-shitter. Hey Joey: change your diaper, take the meds and quit the lib-dem-butt-licking, asshole!
Wow, here's an unexpected shocker: The USPS (United State Postal Service) lost another $8 BILLION in 2011, just as they did last year, the year before and the year before that. Unions are the cause of the problem, as they are with many/most other corporations, organizations and the US Government. Solution: fire all union employees, and *privatize the US Mail* to UPS or FedEx, and they'll turn a profit. Unions are full of corrupt, criminal liberal-demokkkRAT thugs and punks.
And another unexpected shocker: US Consumer Confidence is down to its lowest point in 30+ years, since May 1980, adding to the concern that weak employment gains and volatility in the stock market will prompt households to retrench. I'm seeing it in my business, since the DJIA dropped 4,000+pts in about 3 weeks: no one is spending a dime on plant material or landscape jobs. Almost all major purchases have been put "on hold", for now, with a few exceptions; notably one $25,000+ landscape job just coming into the business on Monday. Woo-hoo!
Bravo, 11th Circuit Court of Appeals, which sided with 26
Get Out of My Life, ∅bummer-sambo-boy!

states that filed a lawsuit to block incompetent idiot, inept affirmative action lowlife, stupid moronic asswipe, commie-socialist-Leninist, low-class dirtbag, racist, hate-America, hate-Whitey, Kenyan half-breed, subhuman filth, failure-as-a-president, ∅bummer-sambo-boy's "signature domestic initiative". The panel said that the corrupt and criminal US Congress exceeded its Constitutional Authority by requiring Americans to buy insurance or face penalties. With that ruling, ∅bummer-Care falls apart. Good riddance, piece-of-liberal-progressive-leftist-commie-shit-legislation! Get out of my life, government assholes!
Leftist, fascist, commie, liberal, progressive piece-of-shit, lowlife alcoholic dirtbag punk, Jim Anderson of Illinois Commie Radio Network (watch the video), needs a "severe beat-down", and I'd be most happy to "apply it to him", personally. And that alcoholic, commie, liberal, progressive piece-of-shit lowlife, wife-beater, dog-kicker, lying turd-polisher, Dickhead Durbin (ASSHOLE-IL), also needs much worse than a simple "beat-down"; he needs due charging, arrest, trial, conviction, sentencing and summary execution for treason, IMO.
Chrissy "Peeing Down My Leg" Matthews, the PMS-NBC douchebag alcoholic, drug-addicted, mentally-ill, limp-wristed faggot, dirtbag lowlife piece-of-shit, leftist-liberal-progressive-commie asshole, has "lost the cheese slice from his stale cracker" for his insane/idiotic/imbecilic/typical lib-dem-trash comments about Gov Rick Perry, whom I dislike very much. Perry's a chickenshit asshole for pulling the plug on Sarah, who could kick his ass with both hands tied behind her back! I will vote for her and no one else!
Good riddance, Timmy-boy. You're a stinking RINO, anyway, asshole!
Personally, I like "Ball Park" franks (hotdogs) over Oscar Meyer crap. I've read the labels about what's in both, and there's no difference, but Ball Park tastes better, IMO.
Shit-for-brains, disgraced, alcoholic, brain-addled, mentally-ill idiot, stupefied, wife-beating, dog-kicking, butt-wiping asshole, liberal-progressive-fascist-faggot, lowlife dirtbag, with s miserably-failed "career" as worthless/useless/ineffective NYPD-Boston-LAPD chiefs, "Billy-Bob-Shithead" Bratton (TURD-CA), advises the Brits to "diversify Scotland Yard and their police", to avoid riots? What an asshole! KILL THE FUCKING RIOTERS, YOU FUCKING WORTHLESS WHITE-TRASH MORON! That'll end it very, very quickly, shithead Bratton scumbag filth!
Massive chaos is coming, America; get ready for it to spiral out-of-control! Lock 'n load, as you're going to have to defend ALL of your Constitutional Rights. And here's the feral, subhuman filth we're going to have to kill, en massé. Let's bring it on; the sooner the better, IMO!
Hawaii is criminal, corrupt and covering for ∅bummer-Kenyan-sambo-boy's lies of eligibility for POTUS, and it'll come out into the open, soon. Let the criminal trials and impeachment begin!
YES, ∅bummer-Kenyan-sambo-boy's just another nigga subhuman, feral asshole with bad credit. Any questions?
Hey, "Fat Eddie" Rendell (TRAITOR-PA): have a heart attack and DIE, asshole! You fucked-up Pennsylvania for 8 horrible years. Better yet, get some brain cancer and DIE more quickly, you piece of lowlife shit! And good riddance and rot in hell, where you belong, liberal-demokkkRAT filth!
Anderson-of-a-bitch Cooper-Pooper is a lowlife, subhuman, pole-puffing, fudge-packing, giggling, alcoholic, drug-addicted, boyfriend-beating, effeminate dirtbag faggot, and loves "Poo-Poo" jokes and other assorted garbage. Hey Pooper: get AIDS and DIE, asshole-licker!
Some People Just Need Killing
It's not my intention to be the judge here — that's God's "job" — but rather to "hasten the meeting" so that He can send the following subhuman filth to the "Fires of Hell", "River or Lake of Sulphur", or whatever He deems appropriate. I'd gladly/happily volunteer, at no cost to any of my Hard-Working, Fellow US Taxpayers, to gladly/gleefully/happily headshoot these murderous, lowlife dirtbags of all stripes — their skin-color doesn't matter to me, at all — and rid American Society's innocents (especially our precious children and the frail, defenseless elderly) of them, once-and-for-all. And yes, I'd rather see one innocent man convicted and executed, than 10 murderers/robbers/child rapists-murderers freed, to rob, rape and murder again. Hey; call me an "Old Fashioned Conservative"! Too harsh? Nah. Just & RIGHT!
Yes, I agree with the premise of this article, that "the death penalty is a Noahic Covenant with God, in a post-flood world", and America should apply it everyday to those deserving death for their crimes against society.
Society's innocents — our precious, defenseless children and the frail, defenseless elderly — must be protected from predators, murderers, rapists, robbers and other subhuman filth, at all times and at any cost.
Yes, subhuman piece-of-lowlife-dirtbag-shit, serial murderer, Anthony Sowell, convicted by a jury of 11 counts of aggravated murder and more than 70 other charges, including abusing corpses and kidnapping, NEEDS KILLING! Headshoot him with a .45cal ACP and save the Ohio Taxpayers millions of their hard-earned dollars on wasted appeals, room & board, and wasted years in prison on Death Row. KILL HIM NOW!
SHOOT & KILL the rioting mob punks in Philly! Their skin color doesn't matter; it's their "subhuman, welfare entitlement culture" which matters. Just KILL THEM and the violence will stop, dammit, you gutless pols and cops! Put me in charge and I'll *end it permanently*, in 1-2 hours. If it escalates into a Civil War II; so much the better to KILL THEM ALL, IMO.
This mob violence shit is exactly why I carry concealed (PA CCW 1990) my Kimber 1911 "Eclipse Target II" .45cal ACP, in a Galco FED Holster for the 5" Kimber 1911 .45cal ACP, and a Galco Dual 8-Round Mag Carrier with a mix of 230gr FMJ (full metal jacket) and 165gr HP (hollow point) rounds: to shoot and kill the feral, subhuman filth!
I have to wholeheartedly agree with this article: KILL ALL "FLASH MOB YOUTHS", whatever their color, whatever their country (UK). Hmmmm, it truly seems that "blacks have a real problem." Most all of them are blacks threatening and beating *unarmed
Castle Doctrine Rules PA!
whites*, but
I'm well-armed and I'd shoot and them if they so much as threatened me or mine
. Be merciless; shoot and kill them, people! Don't just wound them; aim and fire to KILL THEM DEAD! Too damned bad it's come to this in our cities and towns, isn't it? In Pennsylvania, we now have "
The Castle Doctrine
", and I'll use it freely. Thankyouverymuch, Gov Corbett, Rep Perry, Sen Alloway and the NRA!
"They" need killing, pure and simple.
Fuck you, Serbia! We will most-happily KILL the feral Avram Nika, 41, for the 1994 murder of a good Samaritan who stopped to help him along I-80 near Reno. Kill the pig-fucking, subhuman islamic/muslim filth! IMO, he's way overdue to DIE and go back to HELL where all subhuman, feral muslim filth come from!
KILL THIS FERAL, SUBHUMAN mUSLIM/ iSLAMIC GARBAGE, David Millar, who stabbed frail, old 82-year-old grandmother Lucy Marshall, to
I shit on the unholy koran!
death. Big tough guy, are you, subhuman, feral muslim pig-fucking trash asswipe? I'd kill you in seconds, with my bare hands, but would rather put 8 .45cal rounds into your legs, arms, balls and head, just to make you suffer, and then bury you face-down in LIQUID PIGSHIT! Fuck allah! Fuck mo-ham-head!
These feral, subhuman pieces-of-lowlife-shit aren't "urban black youth"; THEY'RE NIGGERS! Not "niggas", but NIGGERS WHO NEED KILLING, IMO! Same as WHITE TRASH GANGS who roam around rioting and looting and beating-up on anyone and everyone. KILL THEM TOO! I have NO sympathy for them; they all need summary killing, regardless of color!
KILL the child-murdering, subhuman piece-of-shit faggot, Louis Chao Chen, 39, of Seattle! No trial; just a .45cal bullet in the head! Throw the rotting corpse in a dumpster. End of problem.
Here's another child-murdering, subhuman piece-of-shit, Jeremiah Lee Wright, 30, who has admitted to chopping his son's head off with a meat cleaver and leaving it in the roadside outside his home so that the child's mother would see it. KILL HIM!
I can't wait for this shit to happen! I look forward to it! And I'm loading AR-10 (.308cal 20-round) & AR-15 (.223cal 40-round & 100-round Beta drum) mags, as I write this. Bring it, subhumans! Time to send all of you back to HELL, from whence you came.
"Fat Al" Sharpton (RACIST/MURDERER-NY) needs to be stood against a wall and executed for murder; instead he gets a TV show on the shithole network, PMS-NBC. Go figure.
Liberal/progressive/commie activist, drug-addict, alcoholic, bull-dyke, skank, lowlife subhuman bitch-filth and never-was-actress, Janeane Garofalo (RACIST-CA) appeared on Keith Olbermann's non-watched "Countdown" show on the Current TV Network (ha-ha-ha!), Wednesday night. Garofalo went on several hate-America, hate-Whitey, hate-Blacks, hate-Capitalism rants, one of which included accusing The Tea Party, which she calls a "fundamentalist" movement, of racism. She deserves to be stood against a wall and shot, IMO, to cleanse our society and the earth of subhuman trash.
KILL ALL of these subhuman scum!