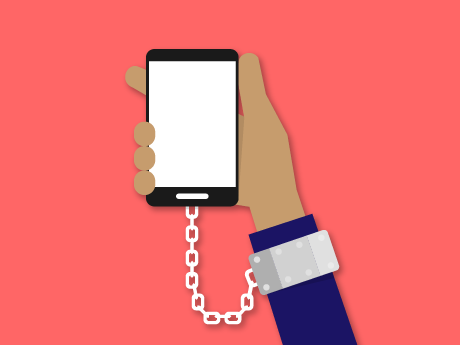 smartypantsphone addiction
friday, december 2
nd

, 2020

I've never had any personal problems with SmartyPants Cellphones, but I just don't like them. Any of them. They're actually a phone/pocket computer/video game system/television/internet browser/camera/library/everything you could never want to have in your pocket. They dominate your life, whether you care to admit it or not.

There's too much built-in "stuff" that I don't want or need. Yes, I could figure one out in under 10mins, but don't care to.

They're a necessary evil for 99% of everyone I know, see or meet, it seems, these days.

But not for me. I seriously want to UNPLUG when I leave home, and will take/make phone calls, but nothing else.

In some countries, people interact as humans instead of vanishing into their phones. Not here. Almost everyone in America is addicted to those evil SmartyPntsPhones.

I pick mine up, when it rings, or when I need to make a call. Or when it needs to be charged. Otherwise, it gets ignored and dusty.
Picking it up every 1-2 mins -- and holding it with a Kung Fu Death Grip -- to check email/texts/messages/look something up, is an addiction, whether you care to admit it or not. It instantly becomes your brain, memory and soul, for eternity.
Truth be told, I've been addicted to other things -- and broken those habits -- but never to a souless phone.
Fair disclosure: I don't have a SmartyPantsPhone. I have a simple, relatively new replacement 2018 Samsung Rugby 4 (AT&T) Flip Phone, free from AT&T. I originally got ancient 2006 Nokia 6060 "Clamshell" cellphone, at my GC&N business, but it melted when I installed one of the new batteries. Because all I do is *make & take* calls; nothing more. I've disabled all texting, messaging, email, Net usage, but do have a nice number of Utilities available, if I want them. It nicely synchs Bluetooth with my Jeep's phone system, and that's just fine and dandy.
Have you had any of these 23 SmartyPantsPhone incidents?
Everyone else relies on that POS to run their lives, to varying degrees.
Your SmartyPantsPhone is "gaslighting" you -- behavior that's mind manipulating, grossly misleading, downright deceitful — and is Merriam-Webster's word of the year.
Factoid: A study shows that Excessive SmartyPantsPhone Use Is Associated With Health Problems in Adolescents and Young Adults There's also a study showing Addictive Use of SmartyPantsPhones and Mental Disorders in University Students. Heh.
Fantasy be told:
A SmartyPantsPhone is normally rude and doesn't enjoy anything. He has a short temper at people like Mr Battery or Mr Smokebomb. Besides his short temper, he is a very nice and chill contestant seen in Such Hard Feelings where he compliments Mr Microwave and asks Mr Ice Cream Sandwich where he was earlier.
He gets angry at Mr Battery for capturing all the contestants and saying he just wants to play a competition game and calls him a psycho. During the box picking time, Mr Smokebomb threw his box at SmartyPantsPhone angrily for getting nothing in it, and SmartyPantsPhone told him to watch it.
While picking the teams, SmartyPantsPhone was one of the last three to get chosen onto Mr Ice Cream Sandwich's Team along with Ms Drawing Tablet and Mrs Tomato. When Mr Battery named the team The Freezing Plates, SmartyPantsPhone called it trash when he had no other names for the team.
He wasn't seen much in the challenge until the part when The Shattered Glasses got caught in the building when he was holding Ms Microwave in a happy mood. His team ended up winning the challenge.
He became much more caring. As Mr Ice Cream Sandwich came back for the challenge, SmartyPantsPhone asked where he was earlier. Mr Ice Cream Sandwich says he found Ms Party Hat in the trash can and SmartyPantsPhone asked why he did it.
He was seen later in the challenge when he complimented Ms Microwave for how well she did in the challenge, she complimented her SmartyPantsPhone too and he thanked her for that. They were interrupted by Ms Drawing Tablet when he said there was a challenge to be done.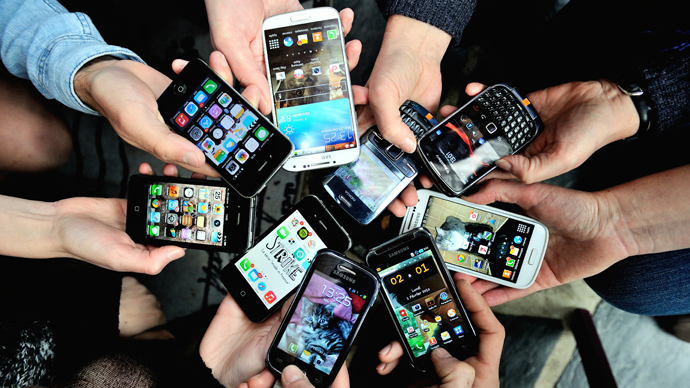 His team got second place in the sculpting challenge. A SmartyPantsPhone shares the same voice actor (YoshiTails13) with Mr Chef Hat and Ms Party Hat. He was part of the UI audition along with Mr Walkie Talkie. He might be arch enemies with Mr Smokebomb. He was hacked by the Ms Fruity Patooties rocket. In the chart, he received 13 likes out of everyone meaning is the most likeable.
Just kidding. So you got thru my gibberish rant, okay? No, I wasn't drunk or stoned. Just having fun.
I'll keep my "ancient" FlipPhone, and use it for which it was intended -- *making and taking* calls. Pretty simple, isn't it?
If you want to contact me, call me.
SmartyPantsPhone use/addiction makes you a weak person.
Enjoy your SmartyPantsPhone, but just don't walk blindly into any phone poles or park benches when you're out in public. I've seen that happen several times.
© December 2, 2022 by JS, "John's Journal".
A Day In The Life.
Up at 9:30a on Friday, I fired-up the furnace, went thru my finger stick to check my BSL (Blood Sugar Level) and recorded it on my Diabetes 2 chart, made Kona Coffee and breakfast, took 2 50mg Tramadol and a 300mg Gabapentin, for various pains, had a couple smokes in the warming garage and checked the weather and news. It was already 49°, cloudy and forecast to hit 59°, with light rain. I had lunch and left for Rite Aid to p/u some waiting Rxs.
Traffic was a building horror show; the "Black Friday" Sales were drawing thousands to the massive York Galleria Mall, with the Hollywood Casino on the west end of it. It suddenly became sunny, and then a massive -- and I mean MASSIVE -- black cloud ruined the afternoon. I'm glad the mall is getting some greatly increased business, since every time Sherry and I walk there, it's deserted. I'd sure hate to see it close. I remember the halcyon years of that beautiful place, and they were great, due to the wonderful stores anchoring it, and the other small shops inside. If most retailers don't make their "Profit Nut" from today until Jan 1st, they'll be in the red, and likely go under.
If I'd have know that I was going to live this long, I'd have taken better care of myself. 12/2/1949.
Roughly a quarter of Americans believe President Joe "Lunch Bucket" Bidet&Co should run for office again, in 2024, a "Politico" survey released this week found. 25% of America is NUTS! Carry concealed with extra mags, and watch your back. They can sneak-up on you, and you'll have to 'dispatch' them. What a sad state this country is in.
I curled-up on my 96" x 45" über-comfy couch at 3p, but by 3:30, I was having weird dreams and got back up. I had paperwork and filing to do, and drew down the pile to zero. I had the "CP Show Podcasts" on low for several hours, but since CP was on T-Day vacation, it was "Best Of Shows". High for the day was 56°, and I'll take that. More rain is forecast for Sunday, but some clearing in-between.
If you eat right, don't drink or smoke, get plenty of rest and exercise, you'll get eight more years in an old folks' home.
After a large Pulled Pork Sandwich and Potato Salad for dinner, I watched more old seasons' episodes of "Gold Rush", as temps dropped into the low-40s, and bagged it at 11p, for the night.
Awake and up at 8:30a on Saturday, the bright sun lit my BR, even through the blinds and shades. I just can't sleep when it's that bright. It was a mild 44° outside, so I just warmed-up the condo, and then shut it off. I had back pain, on both sides, so I took a 50mg Tramadol and a 30mg Flexoril muscle relaxer. Those helped a little. After a late breakfast, I sat at the computer for much of the morning, letting the meds work, and my back get better, while Sis took my über-powerful -- 120mph, 140mph, 160mph -- Toro PowerJet F700 Leaf Blower, over to her condo to blow-out dust from the garage, and clean the driveway The 3 settings are 120mph Wow!, 140mph OMG! and 160mph Holy Shit! Wrong tool to blow dust and debris out of her 2-cat garage, IMO. Far, far too powerful for that particular job.
I listened to the "CP Show" Podcast from local WSBA-910AN radio, from 11a-2p, and had Salmon on Wild Rice w/ carrots, for lunch. I took a short 2½ hour nap on my LR couch, and the back pain abated. It was getting dark when I woke-up, and I groggily acclimated myself to some condo chores, and pill regimen. I watched TV until 11p, and unplugged for the night.
I slept-in until 9:30a on Sunday, a nippy 45°, rainy start, with sun forecast later in the day. After coffee, a couple of smokes, and breakfast, I headed upstairs to get a shave and morning shower, and prepared for 2 loads of laundry and a full load of dishes. I left for the nearby Rutter's Convenience Store to get a few things, and the rain got heavier. Laundry done and folded, dishes done and air-drying, garbage ready to go to the curb, I had lunch and headed for the LR couch for a 2hr nap.
Never attribute to incompetence, that which is adequately explained by malice.
After taking out the recyclables bin -- I share the huge garbage bin with my next door neighbor -- I spent the rest of the afternoon listening to the Chris Stiogall Podcasts, since my morning radio guy, Chris Plante, has been on vacation. The rain continued, as I had dinner.
HEADLINE: "Zelenskyy Asks for Another $55 Billion to Pay for Budget, Infrastructure, Government Expenses and Pensions of Ukraine". Has anyone stopped to ask why the United States taxpayer is responsible for funding the government operations of Ukraine, to include the paychecks and pensions of Ukrainian government officials, or nah? As Joe Biden and various Democrat and Republican leaders are gleefully
willing to keep pushing U.S. taxpayer money into Ukraine, there does come a time when we have to start asking some questions about the disconnect in regard to the opinion of the American people. We simply can't afford that "bottomless money pit", paying for every need and whim they have. All that money is better NOT spent, or spent here to help us. $35 billion here, $18 billion there, $60 billion there and another $55 billion now. America, end this bullshit now! Zelensky's a corrupt, criminal dictator, and on an even par with Putin. There's no accounting for the money and arms we're sending. Cut him off until every penny's accounted for! In a huge setback to Ukraine's fight against the Russian offensive, most NATO members have run out of weapons. According to a report published in the "New York Slimes", at least 20 of the alliance's 30 members are "pretty tapped out." A NATO official also said that smaller countries have exhausted their potential. Even the U.S. military is rushing to replenish the arms stock it has supplied to Kyiv. Where is it all going? In Zelensky's, his worldwide close cronies', and US Contractors' pockets, that's where. They benefit; we don't.
Marxism is the opiate of the wealthy, White class.
I watched Season 8 of "Gold Rush" with Sis until 12:30a, and called it quits for the day.
Up at 8:30a on Monday, I fired-up the furnace and heaters, made coffee, did the usual routines and tuned into the "CP Show". It was a "balmy" 49°, but damp from 2 days of rain. At least it wasn't snow, like in upper New York State, a few weeks ago. I had lower back and hip pain, so I took a 50mg Tramadol and a 500mg Tylenol Extra Strength, to assuage it. That worked. I left for Southern York County at 12noon, got 3 errands done, and was back home by 1:15p. Temps had dropped from 52° to 47°, and some pretty ugly t-storm clouds blotted-out the sun for the rest of the day; no rain yet, though.
I didn't get a nap in the afternoon, so I was tired and a bit cranky. My cleaning lady, JoAnne, is due in at 8:30a tomorrow, so I called it an early night, at 9:30p.
Up at 5:45a -- 0-Dark-Thirty -- on Tuesday, I got the place warmed-up, from a 33° night, made coffee, had a couple smokes in the cold, but warming, garage, and tried to figure out something for breakfast. Ah, Rye toast w/ Philly Cream Cheese. That works. I ordered a set of Logitech Headphones for my computer, so I can listen to my Talk Radio Shows, while Sis watches and listens to her addictive Fox News Channel, on my 82" Samsung QLED-4 HD TV. Yes, I like a few shows on Fox -- Watters, Carlson, and occasionally Gutfeld -- but the rest of it is left-of-center drech.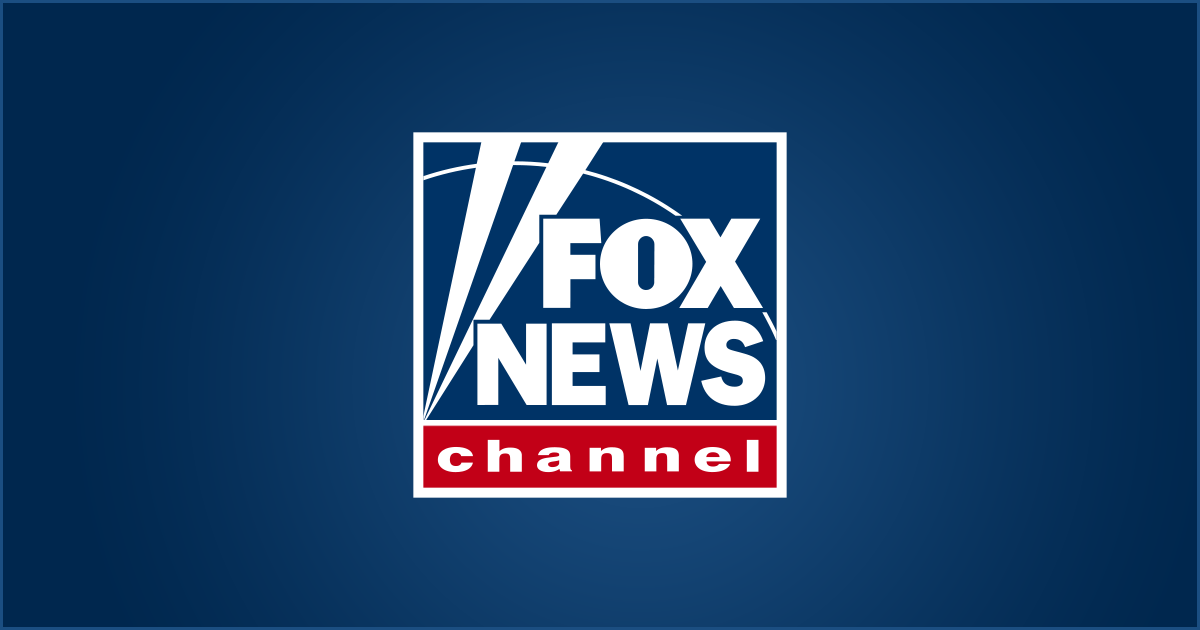 Left-of-center!
On Monday, pResident Joey "Lunch Bucket" Bidet&Co,, begged our useless US Congress to pass legislation to reach an agreement between railroad workers and management, after he and his idiot leftist staff failed to reach an agreement. "I am calling on the worthless US Congress, to pass legislation immediately to adopt the Tentative Agreement between railroad workers and operators –- because I have no usable brains left to do so -- without any modifications or delay –- to avert a potentially crippling national rail shutdown," Biden wrote (no, he didn't) in a statement issued by the White House. Biden admitted in the statement that his boneheaded advisors and moronic cabinet officials believed there was "no path to resolve the dispute at the bargaining table," despite his and his administrations bullshit efforts. Don't hold your breath
After JoAnne finished at 11:30a, I had a headache from the vacuum, so I had a leftover ham dinner for lunch. That helped, along with a 500mg Extra Strength Tylenol. After readying a large load of laundry, and finishing-up the dishwasher load, I grabbed a 2hr nap at 1p, on the LR couch. Temps were dropping fast as dark settled-in. I don't like early darkness; it'd depressing to lose the evening light. But it is what it is.
I had Stuffed Shells for dinner, watched the news on Fox, "Watters", "Carlson" and switched-over to Discovery+'s "Gold Rush" until 11p. Lights out.
Up at 7:30a on Wednesday, the garbage trucks -- who'd missed their Monday morning p/u -- were going thru the condo complex, making all kinds of racket with the plastic bins, plus it was raining heavily on the skylights. Just barely light, I fired-up the furnace, 2 heaters, made coffee and had a few smokes in the garage. I had lower back/hip pain, so I took a 50mg Tramadol before breakfast. I tuned into the Chris Stiogall Show, 6-9a from Philly, until Chris Plante comes on at 9. 46° outside, with a forecast high of 55° today.
I left at 9:45a for Red Lion and Dallastown, got those errands done, and headed home in the rain and stiff wind. Traffic was light. I listened to the "CP Show" until 12noon, and Bonehead Bongino came on, just in time for me to turn it off, and meet Sherry at the huge York Galleria Mall, to get some hugs and kisses, and do some power walking. Heh. After 1½ miles -- 3 laps around the mezzanine --me back to my place and talked, until 4p, so Sherry could get home before it got dark around 4:40p.
Solar storm from 'canyon-like' hole in the sun could hit Earth as soon as Thursday (Dec. 1st). The hole could beam solar material outwards at speeds up to 1.8 million mph (2.9 million km/h). A "canyon-like" hole in the sun's atmosphere has opened up and may launch a high-speed stream of solar wind into Earth's magnetic field from Thursday (Dec. 1) to Friday (Dec. 2), and will possibly cause a minor geomagnetic storm, according to spaceweather.com(opens in new tab). Full article here. Kiss your Net connection bye-bye for a while.
The Christmas Red Bow, a gift from Sherry, looks good on my Jeep.
After BBQ'd Chicken & Potato Salad for dinner, I watched "Gold Rush", Season 8, for a few hours until "Tucker" came on. Tired from no afternoon nap, I called it an early night at 10p. Lights out.
I 'accidentally' slept-in until 10a on Thursday, when I needed to get up much earlier. Darnit. The morning was half-gone, already. I made coffee, had some smokes, breakfast and planned the day. I have a lot of things to move in my office-sunroom, since Ed The Installer will be here at 8a tomorrow, to remove the 3 electric shades, and re-install 3 newer models, no charge. I also have a Therapeutic Massage at 1:30p, and 2 loads of laundry to get done. (((SIGH))). I called Lynn at Pasta Plus to go over tomorrow's order for p/u at the New Eastern Farmer's Market, and get some thing at the BBQ Shack, in the booth next to them, and some fruit at another nearby booth. Lots to do, and I'm only operating on 4-of-8-cylinders, so far. Still groggy from too much sleep.
I skipped lunch, since I had a late breakfast, took my 19-pill regimen, and left at 1p, for Restorative Bodyworks, in South York. Good 30mins. I was home by 3p, moved the office-sunroom's heavy wine-rack shelves etc around so the 3 new blinds could be installed in the morning, did 2 loads of laundry, readied a load of dishes, and then relaxed for a few minutes. That didn't last long. After finishing the laundry, I had a late lunch, and watched Fox News at 6p.
After a Therapeutic Massage, one should drink lots of water and rest; I didn't, and paid for it later in the evening. I made some coffee, but was fading fast. With the blinds installer coming at 8a, I quit for the night at 9:30p.
Tomorrow starts a new week here in the "Journal", and it's a clear week except for taking Sis to the Eye Dr -- no dilated driving home like I stupidly did last week.
Two minerals never before been seen on Earth, found inside 17-ton meteorite.
Research has led to the discovery of the heaviest element yet known to science.
The new element, Governmentium (Gv), has one neutron, 25 assistant neutrons, 88 deputy neutrons, and 198 assistant deputy neutrons, giving it an atomic mass of 312.
These 312 particles are held together by forces called morons, which are surrounded by vast quantities of lepton-like particles called peons.
Since Governmentium has no electrons, it is inert; however, it can be detected because it impedes every reaction with which it comes into contact.
A minute amount of Governmentium can cause a reaction that would normally take less than a second to take from four days to four years to complete.
Governmentium has a normal half-life of 2- to 6 years; it does not decay, but instead undergoes a reorganization in which a portion of the assistant neutrons and deputy neutrons exchange places.
In fact, Governmentium's mass will actually increase over time, since each reorganization will cause more morons to become neutrons, forming isodopes.
This characteristic of moron promotion leads some scientists to believe that Governmentium is formed whenever morons reach a critical concentration. This hypothetical quantity is referred to as critical morass.
When catalysed with money, Governmentium becomes Administratium, an element that radiates just as much energy as Governmentium since it has half as many peons but twice as many morons.
[Anonymous eMail.]
There Are More Than 100 Pronouns. Here's The Full List.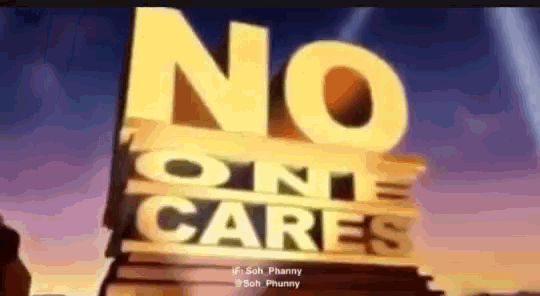 With all the mentally-ill 58 gender bullshit options (I know that there's more somewhere) and bullshit multi-gender pronoun crap being bandied about these past few years, I thought it best to revert to what the basics are...
What is a pronoun?
Pronouns are some of the most useful words in the English language. They are used in the place of a noun to avoid it having to be named twice. For example: Suzy threw the boomerang and it came back to her. In this sentence, "it" is a pronoun that represents the boomerang, and "her" is a pronoun that refers to Suzy. Without pronouns, we'd have to say Suzy threw the boomerang and the boomerang came back to Suzy. Without pronouns, how would we even say "we"?
Here's the full definition.
Definition of Pronoun
In English, the part of speech used as a substitute for an antecedent noun that is clearly understood, and with which it agrees in person, number, and gender. Pronouns are classified as personal (I, we, you, he, she, it, they), demonstrative (this, these, that, those), relative (who, which, that, as), indefinite (each, all, everyone, either, one, both, any, such, somebody), interrogative (who, which, what), reflexive (myself, herself), possessive (mine, yours, his, hers, theirs). There are also pronominal adjectives, sometimes called possessive adjectives (my, your, his, her, our, their).
1. Personal Pronouns / Subject Pronouns
You already know subject pronouns, even if you didn't know that's what they were called. Subject pronouns are used to replace the subject in a sentence. You might also see them called "personal" pronouns, as they designate the person speaking (I, me, we, us), the person spoken to (you), or the person or thing spoken about (he, she, it, they, him, her, them). The following commonly used words are subject pronouns:
I
we
you (singular and plural)
he
she
it
they
Personal pronoun examples
I will be leaving soon.
You are welcome.
She is the new teacher.
He speaks three languages.
They are very friendly neighbors.
2. Object Pronouns
Object pronouns are used as the object of a verb or a preposition.
me
us
you (singular and plural)
her
him
it
them
Object pronoun examples
They offered me a ride. ("Me" is the object of the verb "offered.")
This letter is addressed to me. ("Me" is the object of the preposition "to.")
They gave us free tickets to the show. ("Us" is the object of the verb "gave.")
3. Possessive Pronouns
A possessive pronoun designates ownership and can substitute for noun phrases.
mine
ours
yours (singular and plural)
hers
his
theirs
Possessive pronoun examples
The green gloves are mine.
That cat is hers.
The red house is theirs.
Possessive Adjectives / Pronominal Adjectives
"Pronominal" describes something that resembles a pronoun, as by specifying a person, place, or thing, while functioning primarily as another part of speech. A pronominal adjective is an adjective that resembles a pronoun. "Her" in "her car" is a pronominal adjective.
4. Reflexive Pronouns
Reflexive pronouns might be the easiest group to remember because they all have one thing in common: the ending "self" or "selves." That's because reflexive pronouns show how the actions of an aforementioned person or group affects him or her (or them).
myself
yourself
herself
himself
itself
ourselves
yourselves
themselves
Reflexive pronoun examples
I bought myself a new car.
That man thinks a great deal of himself.
We may be deceiving ourselves.
5. Intensive Pronouns
Intensive and reflexive pronouns are actually the exact same words (ending with "self" or "selves"), but they function differently in a sentence. Intensive pronouns not only refer back to a previously mentioned person or people, but they also emphasize. As their name suggests, they intensify.
myself
yourself
herself
himself
itself
ourselves
yourselves
themselves
Intensive pronoun examples
I myself was certain of the facts.
The trouble is in the machine itself.
The cooks themselves eat after all the guests have finished.
6. Indefinite Pronouns
As the word "indefinite" suggests, these pronouns do not specify the identity of their referents. They are more vague than other pronouns.
all
another
any
anybody
anyone
anything
both
each
either
everybody
everyone
everything
few
many
most
neither
nobody
none
no one
nothing
one
other
others
several
some
somebody
someone
something
such
Indefinite pronouns examples
Both were candidates.
No one is home.
Several of the workers went home sick.
7. Demonstrative Pronouns
Demonstrative pronouns specify a particular person or thing.
Demonstrative pronouns examples
I don't much care for these.
Who's that?
Such are the fortunes of war.
8. Interrogative Pronouns
This group of pronouns question which individual referent or referents are intended by the rest of the sentence.
what
whatever
which
whichever
who
whoever
whom
whomever
whose
Interrogative pronoun examples
Who left?
Which of these is yours?
Do whatever you please.
9. Relative Pronouns
Relative pronouns introduce a dependent clause and refer to an antecedent (simply the word or phrase to which a pronoun refers). For instance, who in the child who is wearing a hat or that in the house that you live in.
as
that
what
whatever
which
whichever
who
whoever
whom
whomever
whose
Relative pronoun examples
The car that has a flat tire needs to be towed.
The visitor who came yesterday left his phone number.
Do whatever you like.
10. Archaic Pronouns
There are several pronouns that have fallen out of common usage but appear frequently in older texts, so there is still a good chance that you will encounter them. "Thee" is an old word for "you" used only when addressing one person, while "thy" is an old word for "your." "Thine" indicates the one or ones belonging to thee.
Archaic pronoun examples
Thou shalt not kill.
With this ring, I thee wed.
Thy name is more hateful than thy face.
To thine own self be true.
List of all pronouns
A full list of every word that can be considered a pronoun or pronominal adjective:
all
another
any
anybody
anyone
anything
as
aught
both
each
each other
either
enough
everybody
everyone
everything
few
he
her
hers
herself
him
himself
his
I
idem
it
its
itself
many
me
mine
most
my
myself
naught
neither
no one
nobody
none
nothing
nought
one
one another
other
others
ought
our
ours
ourself
ourselves
several
she
some
somebody
someone
something
somewhat
such
suchlike
that
thee
their
theirs
theirself
theirselves
them
themself
themselves
there
these
they
thine
this
those
thou
thy
thyself
us
we
what
whatever
whatnot
whatsoever
whence
where
whereby
wherefrom
wherein
whereinto
whereof
whereon
wherever
wheresoever
whereto
whereunto
wherewith
wherewithal
whether
which
whichever
whichsoever
who
whoever
whom
whomever
whomso
whomsoever
whose
whosever
whosesoever
whoso
whosoever
ye
yon
yonder
you
your
yours
yourself
yourselves
Are there any pronouns we missed?
© DATE, 2022 by The Free Dictionary.