America: Dying or Disintegrating?
friday, february 4
th

, 2022
'What do we mean by the Revolution? The war? That was no part of the revolution; it was only an effect and consequence of it. The revolution was in the minds of the people.'
[FULL TITLE: "Is Democracy Dying or America Disintegrating?"]
What did John Adams mean when he wrote this to Thomas Jefferson in 1815, after both had served as president?
Adams was saying that America, the country that took up arms and fought for its independence from the British, was already a nation -- before 1775. You have to be woke and understand the difference between equality and equity. Equality means having the same opportunity to succeed or fail. Equity means if you don't have equal outcomes then systemic racism exists and the victims must be compensated and the oppressors (White people) must be punished.
America preexisted the Constitution, Adams is saying. America had been conceived and born before he and Jefferson began to write its Declaration of Independence in Philadelphia in 1776. America had come into being even before Lexington and Concord in 1775.
A corollary of what Adams wrote is that America, and the republic created by the Constitution, are not the same thing.
While America is a country, a republic is the form of government created for that country in Philadelphia in 1787.
'A republic if you can keep it,' said Ben Franklin to the lady who had asked what kind of government they had created for the already existing nation, when he emerged from that constitutional convention.
What, then, are our elites bewailing when they say that populists, rightists and Trumpists have put 'our democracy' at risk?
Answer: It is not America the country or America the nation they are referring to, but our political system as it has evolved.
And what is the nature of the threat they see?
A precondition of democracy is that the results of elections be recognized and respected, and if repeatedly challenged, this is a mortal threat. And this is the present peril.
Yet, there are other preconditions, not only for democracies but for countries, that were enumerated in The Federalist Papers:
'Providence has been pleased to give this one connected country to one united people -- a people descended from the same ancestors, speaking the same language, professing the same religion, attached to the same principles of government, very similar in their manners and customs ... '
'This country and this people seem to have been made for each other, and it appears as if it was the design of Providence, that an inheritance so proper and convenient for a band of brethren, united to each other by the strongest ties, should never be split into a number of unsocial, jealous, and alien sovereignties.'
John Jay was describing the preconditions of a nation, a country, a people. Do these preconditions still exist in America?
'One united people'? 'A band of brethren'? A common ancestry, common religion, common language, common customs and manners?
That may describe the America of 1789. Does it describe the America of 2022? Or does Jay's phrase, 'a number of unsocial, jealous and alien sovereignties,' better describe the America of today?
Hillary Clinton once wrote off half of Trump's supporters, nearly one-fourth of the nation, as 'a basket of deplorables ... racist, sexist, homophobic, xenophobic, Islamaphobic ... bigots,' who are 'irredeemable.'
Assume that our elites, who often echo what Hillary Clinton said of the populist Trumpist right, agree with her.
Why would virtuous liberals wish to continue in political association with people like this? Why would they not declare that, if an election again delivers rule to such people, we want no part of the system or polity that produced so intolerable an outcome?
Why would the capture of all three branches of government by people such as Hillary Clinton describes not be cause for dissolving the Union?
How could democracy be a superior form of government, if it could deliver the republic to people such as these, and perhaps twice?
If the progressives' enemies are 'Nazis' and 'fascists,' why would progressives not rise in resistance and reject their rule, rather than cooperate with them in the governance of the country?
Why would good people not battle to overturn an election that produced a majority for such 'deplorables'?
Do the commands of democracy take precedence over the demands of decency? Rather than govern in concert with people like this, why not get as far removed from them as possible?
The point here: Not only may the preconditions of democracy be disappearing, but the preconditions of nationhood may be disintegrating.
Again, the American right is today routinely compared to Nazis, fascists and Klansmen. Why would good liberal Democrats accept an electoral victory and future rule by Nazis and fascists rather than seek to overturn it, by whatever means necessary?
And how do you hold up American democracy as a model to mankind if, after two centuries, it has produced scores of millions of citizens like those described by Hillary Clinton?
And, again, if the preconditions of democracy are vanishing, and the preconditions of nationhood are disappearing, is not secession of some kind inevitable and even desirable?
Ultimately, the logic of our situation must lead us to consider something like this. Western Maryland's attempt to secede and join West Virginia, and Eastern Oregon's attempt to secede and join Idaho, may be harbingers of what is to come.
© 1.28.2022 by Pat Buchanan, Townhall.com
A Day In The Life.
Up at 7a on Friday, I went thru my finger stick to check my BSL (Blood Sugar Level) and recorded it on my Diabetes 2 chart, made coffee and breakfast, had a couple smokes in the cold garage, checked the leftover errands list and scanned the news and weather on my computer. It was only 27°, and lightly snowing. From what I could see on the weather maps, the Nor'easter hadn't formed-up off of Florida or the Carolinas, and the visible disorganized rain mass was moving out to sea. Still, we were forecast to get 1-2" from the squalls coming from the west. The weather idiots' prediction is for this late afternoon into tomorrow, not today. We'll see. I did all my shopping a few days ago, and don't need to go out.
"If you are only born once, you are going to die twice. But if you are born twice, you only die once (John 3:3)".
While Joe Biden and Nancy Pelosi go all out to protect Ukraine's national sovereignty, at the same time they are orchestrating an unending clandestine invasion of America across the southern border. Two million illegal alien criminals, from dozens of countries, crossed over from Mexico last year, and the Biden administration is facilitating the cartels' people-smuggling operation -- at US Taxpayers' expense. Under cover of darkness, every night the federal government is transporting illegal migrants as fast as it can away from the border on secret charter flights into unsuspecting communities around the country. Officials have lied and obstructed the few journalists who have tried to reveal the truth.
A leaked video shows federal CIA contractors flying illegal alien criminals to suburban NY: 'Betraying the American people' 'The government is betraying the American people,' a federal contractor says in the video. Here's another video of it happening. And here's the story on Fox News' "Tucker Carlson Show". Even the "Daily Mail" is carrying the story. Do we need any more evidence than this to IMPEACH THE TREASONOUS BIDEN BASTARD & CO? Dammit, I'm so pissed off! This is nothing short of a betrayal of the American people.
The snow changed to a light snow, then sleet, for most of the day, as temps went up to 33°. I saw this posted for our area:
---

Winter Weather Advisory
Friday, January 28, 12:00 PM EST
To
Saturday, January 29, 10:00 AM EST
Source: U.S. National Weather Service, State College, PA.
WINTER WEATHER ADVISORY IN EFFECT UNTIL 10 AM EST SATURDAY.
• WHAT: Snow expected. Total snow accumulations of 1 to 3 inches.
• WHERE: York and Lancaster Counties.
• WHEN: Until 10 AM EST Saturday. The steadiest snow is expected this evening through early Saturday morning.
• IMPACTS: Plan on slippery road conditions. The hazardous conditions could impact the Friday evening commute with temperatures dropping below freezing.
• ADDITIONAL DETAILS: Wind gusts between 30 and 40 mph from the north are expected to develop Saturday morning into Saturday afternoon.
PRECAUTIONARY/PREPAREDNESS ACTIONS:
The Pennsylvania Department of Transportation and Pennsylvania Turnpike Commission remind motorists to adjust speeds based on driving conditions as winter weather impacts will include snow covered roads and limited visibility.


---
Suddenly, I was feeling sick and weak, around 11:30a, and it continued all afternoon. My temp was 97.3°, so I didn't have any fever, Covid, Omicron or whatever. I don't know what it was. I laid down on the LR couch and slept for a 6hrs hours, and that helped. I'd skipped lunch, had dinner, got a "second wind", watched Discovery's "Gold Rush" and "Mystery at Blind Frog Ranch" and switched to Fox for a few minutes of "Gutfeld" until 11:30p. Still lightly snowing and sticking to all surfaces; just around 1" so far. Lights out.
Awake at 6a on Saturday, it was a bitter 16° (Wind Chill 4°) and snowing lightly. Looks like we got ½-1"+, but with 35-40mph winds on the light and fluffy snow, it was blowing around and hard to determine exactly what we got. Not much. I fired-up the condo furnace, office-sunroom and garage auxiliary heaters, did the finger stick, made coffee and had two croissants for breakfast. Tuning into The Weather Channel, it was all over here but the shouting, but New York up to New England coastal areas were getting hammered with snow and wind. I'm glad that wasn't us, here in York, PA.
After lunch, I watched the start of the 60th Annual Rolex 24 Hours of Daytona IMSA Race, and Lee drove up to watch on my wall-mounted, giant 82" Samsung QLED-4k UHD TV's screen. Just like being in the driver's seat. Wowzer! Anyway, I watched until 7p, as after dark all you see are headlights and tailights. I'll resume watching in the morning, after daylight.
When everything is about race, then nothing is about race.
I had a simple Ham & Swiss on Rye for dinner, with some exquisite Jell-O Sugar Free Dulce de Leche Pudding, and watched the high-end Barrett-Jackson Auto Auction for a few hours. I'll catch-up with the last 4-5hts of the 60th Annual Rolex 24 Hours of Daytona IMSA Race, when I get up in the morning, until it ends at 1:30p. By 11p, I was fading and called it quits for the night.
Have you watched the full-length version of The Obama Deception? Watch it and learn the sinister truth about that hate-America, subhuman lowlife, dirtbag, Kenyan, commie, sambo puke boy.
Awake at 7:30a on Sunday, it was a bitter cold 12°, soon-to-be sunny morning. I fired-up the condo furnace to 78°, turned-on the garage and office-sunroom auxiliary heaters to full blast, started coffee and had a couple of smokes in the ice-cold garage. I turned-on the 24 Hours of Daytona IMSA Race on NBC's peacock channel, and watched the closing 5 hours of that prestigious international race. I had some serious hip pain, so I took a Tramadol and a 5mg Valium, held-off on breakfast until the pills got into my system, and just drank wonderful Kona Coffee.
I did a load of laundry, skipped lunch since Sister Becky was coming back from a hair spp't in Lancaster and a stop at Wegman's (good food) and bring stuff for me, as she always does on a trip to Lancaster. I have a LOT of empty recyclable boxes to go out with the trash tonite, so I decided to wait until after Becky visited, and we had pizza for lunch, to back out the Jeep and work on getting 8-10 boxes ready for tomorrow morning's p/u. Meanwhile, the Rolex Daytona 24hr Race continued until 1:40p. Great race!
Becky stopped by 3:30, we had pizza and she brought a nice load of food for me, from Wegman's in Lancaster. My 'fridge overfloweth. After she left, I had paperwork and filing to do and watched Motor Trend's "Fantom Works" show until 11p. Time for some sleep.
Up at 8:30a on Monday, it was another cold 20° and sunny morning, but soon the clouds would move in. I had paperwork to do, and make-up a short shopping list for Weis Market, for tomorrow morning.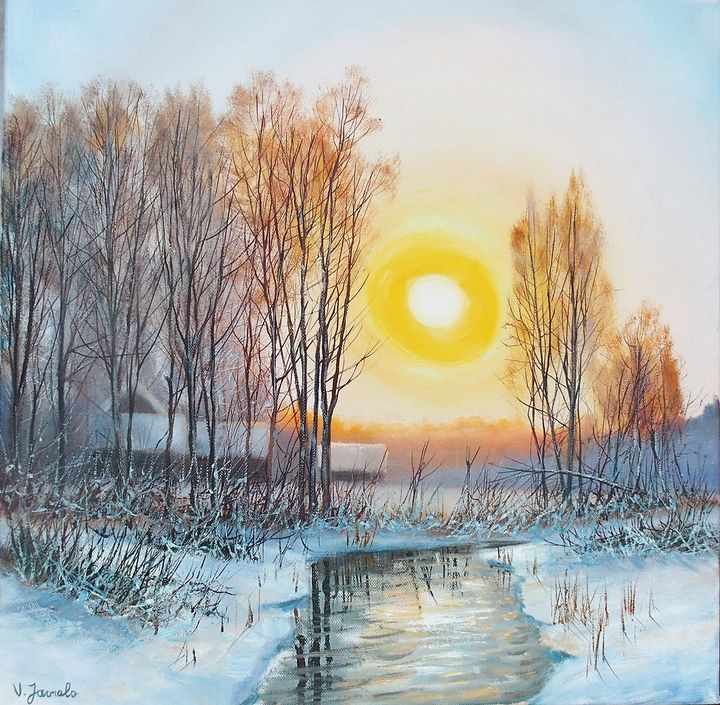 After lunch and dinner, I watched some TV shows until 10p, fell asleep in my office chair, and woke-up at 2a, and headed up to bed.
Stay warm. It's a cold one out there today. Yes, its a cold one out there. But the Biden Administration is engaging in reducing fossil fuel supply and pushing towards "green" energy such as inefficient bullshit solar panels, eagle-killing wind turbines, and ocean turbines. As a consequence, natural gas futures are up 93% from January 1, 2021 while coal futures are up 133% and WTI Crude spot price is up 82%. Any wonder why food prices up 40%? Stay warm. It's a cold one out there today. And The Federal government doesn't give a flying rat's rearend.
I slept-in until 9:30a on Tuesday, a sunny, nippy 23° morning, turned-up the heat, made coffee, had a croissant, and listened to the "Chris Plante Show". I was feeling sick from night sweats, so did Exergen Temporal Thermometer scans every 30-45mins, of 98.9°, 99,1°, 99.3°, 99.5° and it stayed there the rest of the afternoon. I still had smell and taste, and managed to get a leftover slice of pizza down, from Becky's visit on Sunday. After getting the home Covid Test Kit (click on 6 videos link, on left side), the 3mg Ivermectin/ 5mg Dioxycycline med kit from the basement shelves, I was down on the couch most of the day, called Sherry to reschedule tomorrow's get-together at her home. If I have "something", I don't want to pass it on to her.
I woke-up at 9p, in the dark, got the condo lit-up, closed-up and warmed-up. After checking my temp (97.7°) I had some Steamed Chicken Dumplings over Vegetarian Fried Rice for dinner, and watched a couple hours of History's "Curse of Oak Island". I quit for the night at 10p.
Up at 9a on Wednesday, I still had night sweats but my had dropped to 97.3°, and stayed there most of the morning. Good news. I called Sherry to talk, got my shopping list together, recharged the 3 8ft electric blinds in my office-sunroom, and left for Rite Aid to p/u a waiting Rx and some other things. I next headed to the full service car wash, Mister Car Wash, to get the Jeep thoroughly cleaned inside and out, and next to Weis Market to fill the shopping list. The fresh air felt great. After getting home and unloading, I had a small lunch, did paperwork and filing, and grabbed 2hrs on the LR couch. I just ignored the news that the Winter weather-predicting groundhog had died. RIP little fellow.
After a big plate of Steamed & Seasoned Shrimp (16-20ct) for dinner, I went back to paperwork and filing to get rid of the pile in my desk's inbox. I watched Fox until 11p, fell asleep in one of the TV chairs, until 12:30p, and called it a day. Crap, JoAnne, my cleaning lady, is in at 8:30a, tomorrow.
Up at 0-Dark-Thirty (6a) on Thursday, it was 41° and raining; hey, better than snow. I upped the heat, made coffee, had a couple smokes in the garage, made breakfast, and checked the weather and news on my computer. This was on my computer's AccuWeather site:
---

Winter Weather Advisory
Friday, February 4, 1:00 AM EST
To
Friday, February 4, 1:00 PM EST
Source: U.S. National Weather Service, State College, PA.
WINTER WEATHER ADVISORY IN EFFECT FROM 1:00 AM TO 1:00 PM EST FRIDAY
• WHAT: Mixed precipitation expected. Total sleet accumulations of less than 1 inch and ice accumulations of up to two tenths of an inch.
• WHERE: Portions of Central Pennsylvania.
• WHEN: From 1:00 AM to 1:00 PM EST Friday.
• IMPACTS: Plan on slippery road conditions. The hazardous conditions will impact the Friday morning commute.
• ADDITIONAL DETAILS: Rain will change to a wintry mix late tonight and continue through Friday morning.
PRECAUTIONARY/PREPAREDNESS ACTIONS:
The Pennsylvania Department of Transportation and Pennsylvania Turnpike Commission remind motorists to adjust speeds based on driving conditions as winter weather impacts Pennsylvania roadways.


---
Ice. Swell. Guess I'm staying off the roads until that's over. That pretty much kills my Friday with Sherry; we'll reschedule it. JoAnne arrived early and started her chores, while I listened to the "Chris Plante Show", got the mail and curled-up on the LR couch. She was done and left around 11a. I had the last of Sunday's leftover pizza from Wegmans. Good when reheated. I was still feeling tired after Monday's -- Tuesday's bout with whatever-it-was, so I just rested all afternoon, while it rained. 1-2" so far. We'd have 11-22" of snow if were cold enough. Sherry called, and she's tested *positive* for Covid-19, so I checked myself with one of the same 6 Home Test Kits (2 tests per box) I'd given Sherry, and it was *negative*. Whew.
We're up to 3" of rain now, at 7p. I had Lasagna for dinner, watched several of Motor Trend's "Iron Restoration episodes,, "Tucker" and called it a nigh at 10p.
Tomorrow starts a new week here in the "Journal'. See you, then.
Butch the Rooster.
Sarah was in the fertilized egg business. She had several hundred young pullets (a young hen) and ten roosters to fertilize the eggs.
She kept records and any rooster not performing went into the soup pot and was replaced.
This took a lot of time, so she bought some tiny bells and attached them to her roosters.
Each bell had a different tone, so she could tell from a distance which rooster was performing.
Now, she could sit on the porch and fill out an efficiency report by just listening to the bells.
Sarah's favorite rooster, old Butch, was a very fine specimen but, this morning she noticed old Butch's bell hadn't rung at all!
When she went to investigate, she saw the other roosters were busy chasing pullets, bells-a-ringing, but the pullets hearing the roosters coming, would run for cover.
To Sarah's amazement, old Butch had his bell in his beak, so it couldn't ring.
He'd sneak up on a pullet, do his job, and walk on to the next one.
Sarah was so proud of old Butch, she entered him in a Show and he became an overnight sensation among the judges.
The result was the judges not only awarded old Butch the "No Bell Peace Prize" they also awarded him the "Pulletsurprise" as well.
Clearly old Butch was a politician in the making.
Who else but a politician could figure out how to win two of the most coveted awards on our planet, by being the best at sneaking up on the unsuspecting populace and screwing them when they weren't paying attention?
Vote carefully in the next election. You can't always hear the bells.
[email from a FRiend.]