"Landslide" (opens in separate window)
greatest gov't failure in american history
friday, february 11
th

, 2022
The tally for how much the federal government spent to combat COVID-19 is now estimated to be $5 trillion. It is more than the combined costs of World Wars I and II. The left is celebrating that politicians in Washington saved us. Really? From what exactly?
[FULL TITLE: "You've Lived Through the Greatest Government Failure in American History".]
Two years later, it is time for an honest assessment. Could things have worsened for the country if the government had spent nothing and done nothing? What would have happened if we had not shut down our businesses? Our churches, schools, and restaurants. Our parks, basketball courts, and playgrounds.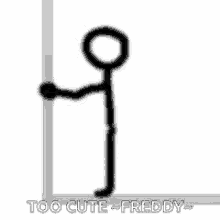 Would the public have made worse decisions regarding protecting its health and the health of its families and its employees than the politicians have made?
The left believes that it was government intervention that saved millions of lives. But even with all the federal spending, some 879,000 (and counting) have perished from the virus. It was politicians such as New York Gov. Andrew Cuomo whose awful decision-making contributed to the deaths of thousands of seniors exposed to infected patients in nursing homes. In addition, politicians didn't shut down the New York subway system for many weeks into the virus, costing thousands more avoidable deaths. Bad Ideas Don't Get Better with Age.
Suppose the government is here to save us. How do we explain the shameful malfeasance of the CDC, the FDA, the NIH, and other government medical agencies and programs that spend roughly half a trillion dollars each year to keep us healthy? All of that money couldn't stop a virus from wreaking havoc on the country for two years and counting.
Why was the CDC caught entirely unprepared to fight this virus? It would be like a town spending millions of dollars a year on fire protection, and the first time there is a significant fire, the firefighters are all napping, no one slides down the poles and the fire engines won't start. So, what were Dr. Anthony Fauci and the rest of the experts at the CDC doing with the tens of billions of dollars we give them each year? They studied the health effects of liberal obsessions such as climate change, racism, and gun violence. What they weren't ready to do was their job: preparing for infectious diseases.
Then there is the question of what Washington did with all the money. At least $2 trillion was given to workers and businesses to compensate them for the lockdowns that the government itself imposed. We now have pretty conclusive evidence from dozens of country and state studies that lockdowns were a highly ineffective way to combat the virus. Lockdowns may have saved some lives, but this response was the equivalent of trying to remove a tumor with a sledgehammer. Age-adjusted death rates were no lower in states that shut down their economies than states that stayed open.
The rest of the money went to pay school districts even though the school doors were locked shut, to fund states and cities that closed their businesses, to fund mass transit trains and buses that operated nearly empty, and worst of all, to fund hundreds of billions of dollars of welfare programs, such as expanded unemployment benefits, that paid workers to stay off the job. And millions of workers still haven't come back.
The one program that did work was President Donald Trump's Operation Warp Speed. But the heart of that program was to find ways to pull end-runs around drug and vaccine regulations that hold up lifesaving medicines for many years. As a result, private companies such as Pfizer invented the vaccines in record time because the government stayed out of the way.
We are still paying a high price for President Joe Biden's screw-ups as we deal with the less deadly omicron variant. Late last year, Biden's Department of Health and Human Services stopped all shipments of an effective COVID-19 treatment by Regeneron because a CDC model concluded wrongly that the delta variant had disappeared. Thanks to that blunder, many thousands died or were hospitalized because the government denied them treatment. Other promising therapies, such as by GlaxoSmithKline, have run into regulatory hurdles preventing or delaying their use.
Wouldn't it have been more competent and more humane to let doctors and patients make these decisions rather than Washington bureaucrats and politicians?
There have been a multitude of other snafus by the government that only validate the utter incompetence of big government. Some $300 billion was stolen by fraudsters who ripped off the Medicaid and unemployment benefits programs.
Now here we are, two years from the start of COVID-19, closing in on 1 million dead and $5 trillion more in debt. Millions of children have suffered, perhaps irreparably, from a loss of schooling (some of which still goes on in some districts). There are some 50,000 to 100,000 deaths of despair caused by the lockdowns. And the virus is still out there, though thankfully in retreat.
Big government didn't save us. On the contrary, big government has left us weaker as a nation in every way, and we will spend decades cursing the fact that we panicked and handed over so much power to so many incompetent people in Washington.
© 2.1.2022 by Stephen Moore, "cnsnews".
A Day In The Life.
Up at 9a on Friday, I went thru my finger stick to check my BSL (Blood Sugar Level) and recorded it on my Diabetes 2 chart, fired-up the condo furnace to 78°, turned-on the garage and office-sunroom auxiliary heaters to full blast, made coffee and a light breakfast, had a couple smokes in the cool garage and checked the leftover errands list. Not today. It was 34°, and dropping outside, possibly leading to sleet and ice, as is forecast for today and tonite. I just listened to the "Chris Plante Show", and saw this posted on AccuWeather's site:
---

Winter Weather Advisory
Friday, February 4, 1:00 AM EST
To
Friday, February 4, 3:00 PM EST
Source: U.S. National Weather Service, State College, PA
WINTER WEATHER ADVISORY REMAINS IN EFFECT UNTIL 3 PM EST THIS AFTERNOON
• WHAT: Mixed precipitation. Additional ice accumulations of less than one tenth of an inch, and snow and sleet accumulations of less than one inch.
• WHERE: Portions of central Pennsylvania.
• WHEN: Until 3 PM EST this afternoon.
• IMPACTS: Difficult travel conditions are expected.
• ADDITIONAL DETAILS: Mixed precipitation will taper off later this afternoon. Temperatures will hold nearly steady in the lower to middle 30s.
PRECAUTIONARY/PREPAREDNESS ACTIONS:
The Pennsylvania Department of Transportation and Pennsylvania Turnpike Commission remind motorists to expect slippery conditions as freezing rain impacts the area.

---
I had lunch and did paperwork, checked the weather maps for the big ice storm which never happened, called Sherry to see how she's doing and did some computer house cleaning. By dinner, I'd switched over to Discovery's "Gold Rush", then to "Tucker" on Fox, and back to "Gold Rush" until 11p. Fox's "Gutfeld" was on at 11, and I lasted about 30mins. Busy day coming tomorrow.
Awake at 7a on Saturday, it was a cold 23°, but sunny morning. I fired-up the condo furnace, garage and office-sunroom auxiliary heaters to get the chill off the place. I made coffee, had a couple smokes in the slowly-warming garage, had breakfast and listened to part of yesterday's "Chris Plante Show" podcast. I had some Rxs to p/u at Rite Aid, so I left, encountered a bad accident on the way home, and stopped a local police SUV to notify him, and finally got home around 10:30a. Becky called, wanted me to meet her at Best Buy, to help get a Sony 40" TV and ROKU Unit. We did, and she's got a TV delivery coming next Tuesday, and the Comcast/xfinity tech on Thursday, to install the new router/modems and relocate her 32" Sony TV in her condo. Hells bells, she's got 3 other Sony TVs in that condo.
We went back to my condo, had lunch and I gave her a tour of my TV's ROKU set-up. After she left, I started watching Amazon Prime's "Reacher" Series, and couldn't give it up -- 8 great episodes until 10p -- though "American Pickers" was on History Channel, so "Reacher" prevails all afternoon and evening. DAMNED GOOD SERIES! Watch it if you can get it!
I'd skipped dinner, but wasn't even hungry. Temps had dropped to 20° by 10p, and were forecast to be around 12° by morning. A bitter cold night ahead. I unwound from the almost 9hrs of Season 1 episodes that I'd just seen, and bagged it at 12:30a.
I slept-in until 9:30a on Sunday, a sunny, 24° morning. I warmed-up the condo and garage, started coffee, took a Tramadol and 5mg Valium for R/S hip and leg pain, and delayed breakfast until the painkillers got into my system. I checked the weather and news, and turned-on Fox News on my wall-mounted, 82" Samsung QLED 4k HD TV. I called Sherry to see how she was doing, and like me, she has a case of the "Winter Blahs", and still has a slight sinus infection. Plus, I miss being with her, since she's tested "positive" for Covid, last Friday. Damn. I did 2 loads of laundry, some condo chores, got 2 Amazon deliveries of more KN95 masks and 6 more Covid Antigen Home Test Kits. I got the garbage and recyclables ready to go out tonite, for morning p/u. Damn, it's a cold 34° out there.
To pass some time, I watched reruns of Motor Trend's "Iron Resurrection" and several shows on Fox, while having a light dinner. "IR" was good; Fox sucked, as usual on weekends. I called it a night around 10:30p.
Up at 7:30a on Monday, it was another very cold 27° and partly cloudy morning, but was forecast to get up into the "balmy" mid-40s. I warmed-up the condo and garage, made coffee, took a Tramadol 50mg and Valium 5mg, for my R/S hip and leg pain, and held off on any food until that stuff got into my system. I checked the weather and news, finally had some breakfast and checked the day's errands list, delayed from last mid-week, due to the phony ice storm warnings. I listened to the "Chris Plante Show" until 10:45, since the cleaners doesn't open until 11a, and left for Southern York County at 10:45.
After a couple of stops, I headed home, unloaded and had a banana for lunch. Just no real appetite, but I have taste, smell and a normal temp of 97.8°, for me. Temps outdoors were already up to 43°, but it still felt cold due to the dampness. I pulled the Jeep into the garage, closed the door, opened the hood and let the V8 HEMI warm-up the garage, right after an Amazon Prime delivery. I didn't feel like starting to organize my 2021 Income Tax receipts, so I put it off for another few days. I don't have all my medical receipts from Rite Aid's files; I have register receipts, but not their corporate Rx and immunization data. Or all my investment 1099s, but I'll get started on the rest of it, anyway. I watched Fox until 11:30p, and called it Yankee Doodle.
Awake at 8:30a on Tuesday, to a sunny, 32° morning, I warmed-up the condo and garage, made coffee, did the daily finger stick, and fired-up the computer to check weather and news. I took another Tramadol and Valium for my R/S hip and leg pain, held-off on breakfast until it got into my system, and tuned into the "Chris Plante Show" for a while. Becky's new 40" Sony QLED 4k HD TV is scheduled to arrive between 12-3p, so I need to get over there and help her unpack and set it up. She has a Comcast/xfinity Tech coming on Thursday to move her 4 TVs around and install a new router/modem, and synch the 4 TVs to the new, upgraded 5G router/modem. I needed to get over to Weis Market to get a couple things, before that happened.
After getting home and unpacking, I had a light lunch, and started sorting thru the large folder of 2021 Income Tax Receipts, on the cleared-off DR table. I called Sherry to chat, and she had great news: her 2nd Antigen Covid Home Test yielded a *negative* test result, but she'll need another identical result on Thursday, if we're to get together, soon. "False positive" results aren't uncommon at all with those kits, so duplicative results several days apart are mandatory. I'll light a candle for it to happen.
Becky called around 3:30p, to let me know the TV had arrived late, so I quit the taxes crap, and left for her condo, in North York. We had it set-up, cords coiled for the Comcast/xfinity Tech coming on Thursday, and I left for home around 5:15p, with the sun in my eyes. Traffic was heavy, even on the back roads and shortcuts. I had dinner, and watched "Curse of Oak Island" until 11, switched to "Gutfeld" on Fox, and quit for the night at 11:45p.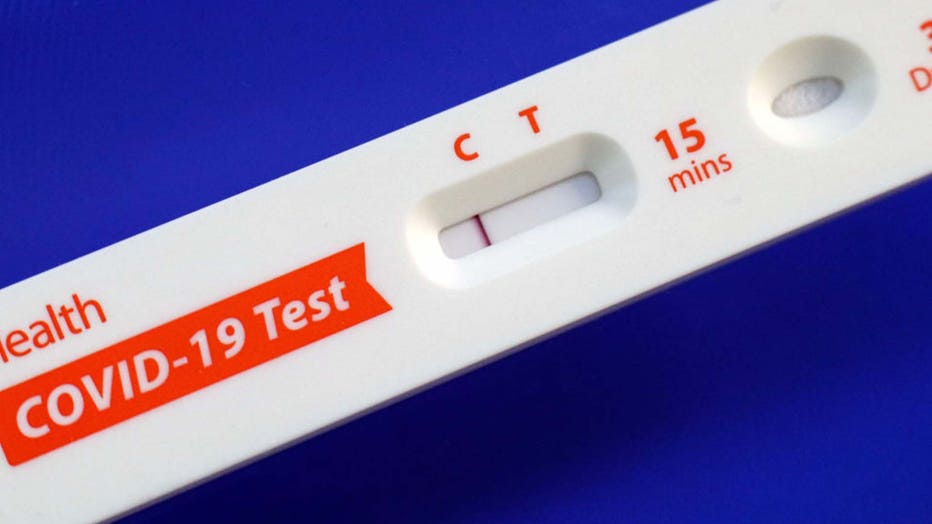 Sleeping-in until 9a on Wednesday, it was a sunny 33° morning and I couldn't sleep any longer. I did the usual morning routines with the heat, made coffee and listened to the "Chris Plante Show" until I got hungry for breakfast. Mmmmmmm, coffee and smokes, good. High for the day was forecast for a "tropical" 51°. We'll see. I had nowhere to go and nothing to do, so I worked on organizing all my tax receipts into their proper categories and sub-categories, and again read the long questionnaire from my CPA, which needs completion. Boring shit, but necessary.
I quit after 3+ hours, for an afternoon break, and just relaxed. It's 95% done, in appropriate labeled stacks, but I need to go thru the CPA's questionnaire and clip the required Fed Forms to it, so I can drop it off next week. Numbers make my eyes glaze-over, after 3-4 hours. After some Almond-Crusted Salmon in Hollandaise, w/ Roasted Potatoes for dinner, I watched Fox News to see what was going on in the world, and since it was another "NBC Night" (Nothing But Crap), I reverted to Fox for a few hours. Tired, and nodding-off by 10p, I unplugged and called it a day.
Up at 7a on Thursday, I skipped breakfast, warmed-up the condo and garage, had a few smokes and started listening to the "Chris Plante Show", from 9-12, but Becky called. The Comcast/xfinity Tech had just installed her router/modem, and moved the new Sony 40" flatscreen in place, in the kitchen, and moved her kitchen Sony 32" upstairs to the 2nd bedroom. I bought 3 ROKU 3811s online, as an upcoming Birthday present for my Sister Becky, went over to Best Buy and picked them up. I installed the hardware on 3 of her Sony TVs, but she had problems with a ROKU Account, username and password, so they didn't function as nicely as the one I installed on my 82" Samsung QLED 4k HD TV. After almost 4hrs, I was getting tired and left for home. The xfinity Tech said he'd come back after work, and get the problem(s) fixed. He didn't.
Exhausted and drained, I finally left at 4:30p, and could not get the software problem solved, but Becky would solve it later, via phone with an xfinity Tech, in Ohio. She'd used another email and password to open the ROKU account, from her Comcast/xfinity account, and ROKU kept rejecting them, and offered a low level of service, compared to her using her actual Comcast account data. I ordered-in some Domino's thin crust pizza, 2 Philly Cheese Steaks and a baked pasta dish. So I took half the pizza and cheese steak back to Becky so she'd have something to eat, as she didn't do any food shopping this week. Back home by 8p, I watched the evening Fox line-up: "Tucker", "Hannity", "Laura" and "Gutfeld.
I called Sherry to see when we could get back together, but it'll probably be Sunday or Monday, since she and her son, Corey, have a very unpleasant task ahead: putting their older Corgi dog down. Bless his little soul.
I bagged it for the night at midnight, Tomorrow starts another week here in the "Journal".
Black History Month Minute.
Some will attempt to use it as a tool to push divisive agendas such as critical race theory or Black Lives Matter. Sorry, I forgot to wish you a happy and meaningful "Black History Minute". Everything they've positively contributed could fit on a 3x5 card. Their rape, robbery, rape, STDs, murder, disease, fatherless homes, crime, filth, reparations demands, destruction of American cities and unending welfare programs, could fill enough volumes to fill the LA Coliseum to overflowing.
What these Americans fail to realize is that engaging in race talk or race policies does nothing to uplift or inspire individuals to great heights. The only thing race is capable of is oppression at its worse and patronization at its best. One might argue that racial engineering in the name of diversity is a form of uplift, but that is not true. The power for true uplift can only take place within the soul of the individual.
Their phony, manufactured bullshit "holidays", like Kwanzaa etc, are laughable and smell like the shit they are.
Maybe that's why they're featured in 90% of TV ads -- mandated by the guilty White liberal assholes at corporations and their ad agencies -- while only being a paltry 12-13% of the population?
Now, I'm not talking about good, Conservative Americans who happen to be black. I know a few. I'm talking about subhuman, knuckle-dragging, low-fruit picking, criminal, lowlife, sambo, ghetto rat, nigger scum and filth. Got that difference, leftists?
Happy Nothing Month; coincidentally the shortest month of the year. 28 days is far too long; 25-30secs would be more appropriate.
Knucklehead Of The Week: Brian Stelter Calls The Kettle Black, And The Kettle Blows Up In His Face.
The horserace for the honor of this week's top knucklehead came down to two clowns who were hellbent on outdoing one another. We had the incomparable Whoopi Goldberg putting her utter witlessness regarding issues of race on full display, which earned her a suspension from ABC/Disney; something which is extraordinarily difficult to accomplish for a hardcore leftist like Whoopi. In the end, however, we just couldn't ignore the absolute stupidity of the venerable Brian Stelter of CNN, who completely trashed whatever credibility the all-but-dead network had left.
Winner: Brian Stelter questions why Americans would trust the word of Joe Rogan over CNN, then is exposed as totally untrustworthy.
CNN had another brutal week, and in fact, CNN is having a pretty brutal decade. Their viewership ratings are somewhere between those of the Bassmaster Fishing Series and reruns of The Flintstones. Their overall journalistic integrity ranks up there with The National Enquirer. And apparently, the sexual shenanigans in their work environments would make Caligula blush.
On Monday, Stelter decided to go on a rant and trash Joe Rogan while trying to prop up his own network, which included the following:
"Not all opinions are created equal. You think about major newsrooms like CNN that have health departments and desks and operations that work hard on verifying information on Covid-19. And then you have talk show stars like Joe Rogan who just wing it, who make it up as they go along. And because figures like Rogan are trusted by people that don't trust real newsrooms, we have a tension, a problem, that's much bigger than Spotify, much bigger than any single platform."
First, the question of who is the we to which Stelter alludes is unclear. But, if by we Stelter means CNN, then he is absolutely correct. CNN has a much bigger problem than competing with any individual platform… a much, much bigger problem.
Joe Rogan is no conservative, in fact, he leans heavily to the left. He supported Bernie Sanders during the 2020 primaries, for crying out loud. But Rogan has credibility because he's honest. He's upfront with what he says and why he says it. And he admits when he makes a mistake. Plus, he has more likability than all the on-air CNN personalities combined. Meanwhile, CNN has none of those attributes.
CNN spent eight years kissing the backside of Barack Obama while simultaneously pretending to be a legitimate news organization. CNN was perhaps the biggest promoter of the Russia Hoax, parading in Rep. Adam Schiff (D-CA) on an almost-daily basis to spout out one lie or another regarding President Trump. And, more recently, CNN essentially functioned as the Public Relations wing of disgraced former New York Governor Andrew Cuomo's administration, bringing him onto the network regularly with his equally disgraced little brother, Chris.
What earns Stelter his spot as Knucklehead of the Week, however, is what we learned only two days after Stelter's anti-Rogan diatribe. On Wednesday, former President of CNN Worldwide, Jeff Zucker, resigned after an internal investigation revealed he'd been having intimate relations with a subordinate. But what really stuck out from this news was two items: 1) the woman with whom Zucker was sleeping, Allison Gollust, was once the communications director for Andrew Cuomo, and 2) Brian Stelter attacked the outlet Radar Online in his newsletter last month, the day before they published a piece detailing… wait for it… the affair between Zucker and Gollust.
So, consider the timeline. A month ago, Stelter goes on the offensive as Zucker's pit bull, trying to discredit Radar Online. The next day, Radar Online publishes a story claiming that Zucker – Stelter's boss at the time – had been banging Allison Gollust, who has close ties with Andrew Cuomo. Then, that story turns out to be true, causing Zucker to resign only two days after Stelter was hollering about Joe Rogan lacking reliability.
As the saying goes, 'those who live in glass houses shouldn't throw stones,' yet Brian Stelter was residing in the most fragile of glass houses whilst launching cinder blocks. Brian Stelter and his comrades at CNN are some of the least credible "journalists" in the industry, and for Stelter to be pointing fingers at anyone and questioning their trustworthiness makes him a knucklehead.
Honorable Mention #1: Whoopi Goldberg claims the most appalling example of racism in human history wasn't about race.
If you're going to be someone who constantly accuses others of being racist, then you probably don't want to put your own racism out there for everyone to see, but that's exactly what Whoopi Goldberg did this week. Whoopi clearly isn't a big fan of Jewish folks, as evidenced by various statements she's made over the years regarding Israel and Palestine, and on Monday she explained, "let's be truthful about it because the Holocaust isn't about race." Really, Whoopi? Please, tell us more, you intellectual powerhouse, you.
Adolf Hitler – you may have heard of him, Whoopi, he was the architect of the Holocaust – spoke almost exclusively about race, not religion, when referring to Jews, including this quote from his book Mein Kampf, "All who are not of a good race are chaff." And, since Whoopi was apparently absent that day from History class, Hitler's most famous quote on the matter was his desire to achieve "the annihilation of the Jewish race in Europe." Whoopi Goldberg isn't just a buffoon, she's a blatant Jew-hating buffoon.
Honorable Mention #2: Susan Sarandon compares the funeral for murdered NYPD officer to 'fascism.'
We clearly have a trend this week. All three of our honorees lack a basic understanding of important terms. Brian Stelter doesn't understand what 'truth' means, Whoopi Goldberg is clueless about the definition of 'racism,' and actress Susan Sarandon has no concept of 'fascism.' Yet all three felt compelled to weigh in on those topics.
Sarandon, of Thelma and Louise fame, posted a picture of thousands of New York City police in dress-blue uniforms gathered last week for the funeral of a slain officer with the statement, "I'm gonna tell my kids this is what fascism looks like." There are so many absurdities about Sarandon's statement, it's not even worth our while to cite them all. Therefore, let's give Ms. Sarandon some solid advice. You can tell your kids whatever you want, Susan, this is a free country, after all. But a word of caution: when you tell them BS like that, there's a risk they're going to end up being an idiot like you someday… food for thought.
© 2.5.2022 by PF Whalen, "The Blue State Conservative".