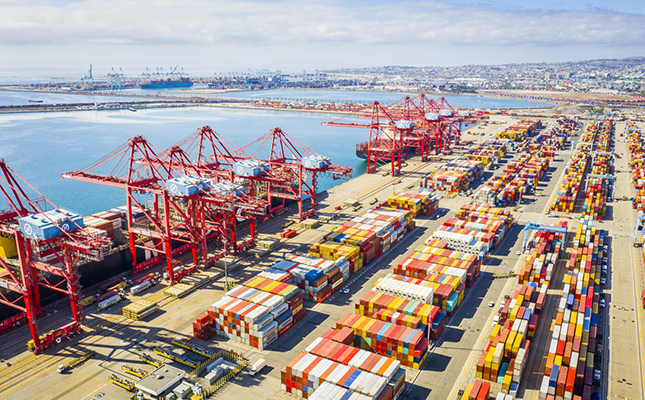 the perfect transportation storm
friday, january 20
th

, 2023
We've all heard of the game "Where's Waldo?" Well, I've got a better question. As we look upon the hordes of federal parasites dedicated public servants, where's Pete? We're seeing the convergence of some dangerous circumstances — a perfect storm, if you will. But it's not a convergence of weather patterns, but problems with the transportation infrastructure. Yet Pete (Buttigieg) is nowhere to be found — at least not anywhere near the problems he's supposed to prevent.
[FULL TITLE: "You'd Better Be Prepared for the Perfect Transportation Storm".]
Nothing gets you in trouble, like the Truth.
Loaded ships are still waiting off the coast of California because there aren't enough trucks that meet the state's emission standards to unload them — and it's going to get worse in 2023, when more rules kick in. The ports are choked with cargo containers while perishables spoil and store shelves run empty. It's a government-created problem. What is the government's solution? Mandate that port employees work overtime loading the trucks that aren't there. It's government problem-solving 101.
The airline industry is plagued with cancelations and late flights. And it's not because of climate change (bad weather) or mechanical failures. It's because they don't have enough pilots. When we tried to control a virus by closing the country, pilots retired, others refused to comply with the vaccine mandate and were fired, and some unknown number took the vax and found they could no longer pass their physicals. But this time, Pete is on the case. He's told the airlines that the Department of Transportation will fine them if they don't hire more of the pilots that don't exist. That should light a fire under their executive tails.
But the deadliest transportation storm front is the approaching railroad strike. The Biden administration averted a strike in September by brokering a last-minute deal with the railroad unions. Now Joe and Pete just need all 12 of the unions to approve the deal to avoid a strike — by November 19. There's just one problem. It's an "all or none" situation, and two unions have already rejected the deal.
If voting made any difference, they wouldn't allow us to do it.
If the deal falls through, 33 million tons of cargo per week will not be delivered. That's a lot of baby formula and toilet paper. Factories will close, store shelves will run empty, power plants will go offline, and construction will stop. Joe's administration is lining up alternatives to trains if the railroads shut down. They assure us that if they fumble this — and they may — we'll just ship everything by truck. But there's a problem with that also. It would take an additional 460,000 trucks to move the freight that trains move. Bumper to bumper, that number of trucks would stretch across America — twice. It may take Freightliner a few days to crank those out.
Even if we had those trucks, they would use five times more fuel than trains (see this and this). That would be the fuel we don't have, because Joe decided to wage war on the industry that produces the fuel — because he thinks he can control the weather that way. Are you following that logic?
And speaking of fuel, that's another problem. As we move into winter, we are facing a diesel fuel shortage that is becoming critical. The Energy Information Administration has issued a report stating that as of October, we have only a 25-day reserve of fuel, and shortages are expected this winter. That's the lowest reserve America has had in 14 years.
If we run out, crops won't be harvested, and supplies won't be delivered — even if the trains are still running. We're just one natural disaster away from petrochemical Armageddon. What steps is the government taking?
But the Biden administration has a solution for the fuel shortage. Buy electric cars, which run on electricity generated by burning the fuel Biden's trying to eliminate.
This is what a man-made storm convergence looks like. As cargo piles up in ports, a rail strike is looming — because of government dereliction. We don't have the trucks to move the cargo — because of ill conceived emissions standards. If we did have the trucks, we couldn't fuel them — because our government has decided that it prefers batteries to the fossil fuels that charge the batteries.
It's a perfect storm of life-threatening crises — brought to us entirely by the Biden administration. So who in our government should be fixing this mess? That would be our intrepid secretary of transportation, Pete Buttegeig, who has never fixed anything in his life but checks all of the required intersectionality boxes.
So, let's return to our opening question. While all of these problems have grown, where has Pete been?
That's what passes for an "adults back in charge" administration these days. It kind of makes our outrage about mean tweets seem quaint — no?
So when the stupid front approaching from the west, collides with the dereliction front approaching from the east, and the transportation perfect storm dumps on all of us, we'll find that
We can't buy groceries.
We can't heat our homes.
We can't go to work, even if there were something to buy.
When President "Soft-Serve" takes another long weekend while we shiver in our dark homes, we'll know the consequence of entrusting fools to run our country. Only the grace of God will prevent those consequences from becoming grave this winter.
[Update: This article originally said that there was a 25-week supply of diesel. In fact, there is only a 25-day supply.]
© 11.02.2022 by John Green, "American Thinker".
A Day In The Life.
Up at 9:00a on Friday, I went thru my finger stick to check my BSL (Blood Sugar Level) and recorded it on my Diabetes 2 chart, made coffee and breakfast, took the last 2 50mg Tramadol for various lower back and hip pains, had a couple smokes in the warming garage and checked the leftover errands list. It was 42°, very windy from the t-storm front blowing thru overnight, and forecast to hit 50° (doubt it), after raining much of the night. After scanning the weather and news, I tuned into the "Chris Plante Show" LIVE 9am-12noon.
Nowhere to go, nothing to do, and no one to do it with.
All I had today, was a load of laundry, and a waiting Rx to p/u. Today, I'm a "slacker", and it feels good. Yesterday, I found a new radio talk show -- Jesse Kelly Show -- but no station around here that carries it, only iHeart, Plus, all of his Podcasts here. Kelly joined Premiere Networks in June 2021 to take over the KPRC-Houston network's 3-6 pm PT/6-9 pm ET timeslot as host of "The Jesse Kelly Show". The three-hour talk radio program broadcasts more than 200 radio stations nationwide, in addition to iHeartRadio. He's worth listening to, IMO.
"Somehow", I missed my usual morning BSL Test, breakfast, took my 16-pill regimen, and left for the car wash at 10:45a, and for the pharmacy. The care wash was packed and it took me just over an hour to get thru it, and then I was off to Rite Aid. Un-freaking-believably slow Mister CarWash: understaffed and overcrowded, but the Jeep looks beautiful. It was worth the wait of 57mins. I finally got home at 1:15p, did the BSL and had "breakfast". "Bonehead" Bongino was on WMAL in DC, so I tuned him out, and tuned into Jesse Kelly's Podcasts for the afternoon. I had to switch to the Brave® Browser from Opera®, as Opera would keep "buffering" and stop playing, and I don't know why.
My lower back and hip pain came back around 2p, so I took a 10mg Valium and 5mg Flexoril. That helped, and I laid down on the LR couch for an hour or so. I had the complete, 23 page, all 5,731 shows, free archive of his broadcasts, in The InterNet Archive -- aka The "Wayback Machine" -- going back to 2005, playing in the background.
I got 3 hours of shut-eye, but it was getting dark, and I had things to do before that happens. I had a large plate of Mission BBQ's "Moist Brisket", and will drive out to West York tomorrow, to get another 3-4 orders; I could live on it! And some "Baby Back Ribs", too. After dinner, I watched Fox News, "Watters", "Tucker" and new episodes of "American Pickers" and "Gold Rush", from their new seasons. By 11:30p, I was fading. Lights out.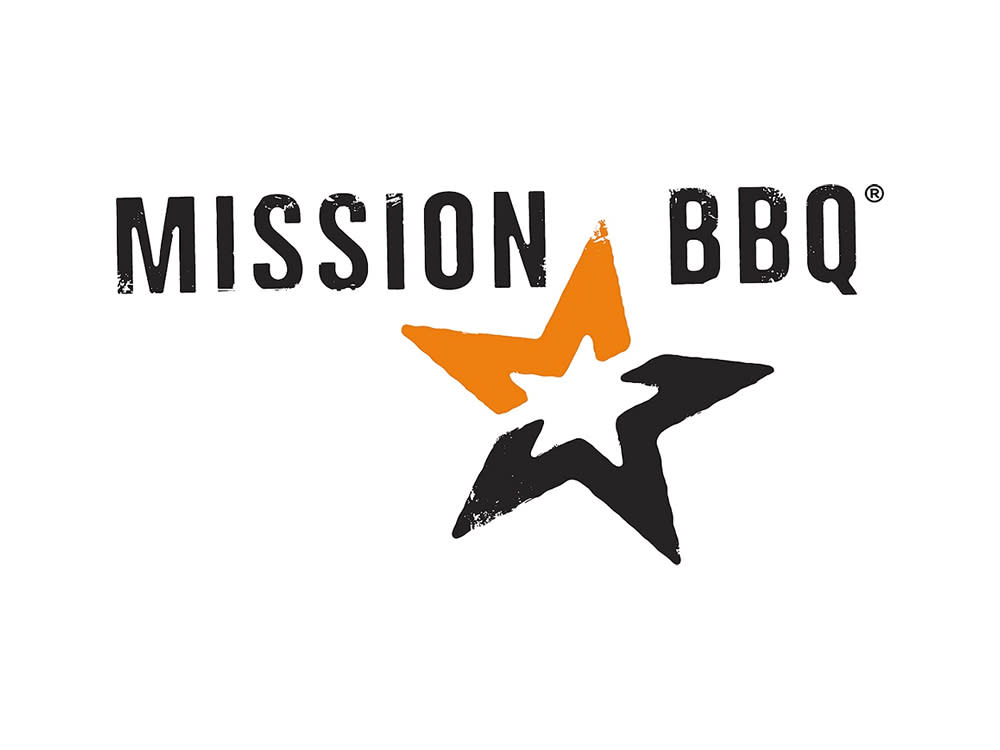 I slept-in until after 9a on Saturday, to another cloudy, windy 42° start to the day. Coffee, a Tramadol and a couple smokes, and I checked the weather and news. My only errand was to Mission BBQ in West York, and a stop at a convenience store on the way home, for a carton of Marlboro. After getting ready for the day, I made the round-trip in an hour, despite heavy traffic. I had breakfast and took my morning 16-pill regimen, when I got back. Damn, I was hungry, but only had 2 Croissants, and will have some of the BBQ by mid-afternoon.
Ha! They've just found more stolen classified documents at Joey Lunch Bucket&Co's House in Delaware, from 6 freaking years ago! That 4 classified doc caches. No one can compare Trump's declassified cache against Biden's mess. UNLESS... Osambo-Boy declassified them for Biden, and is saying nothing now, letting Biden take the blame and to get him out of office. A distinct possibility, but I think it's probably far-fetched.
After a large BBQ Brisket sandwich on Sourdough Bread, I fell asleep on the LR couch, for 2hrs, until 5p, as temps had dropped to 30° and it was getting dark. I garaged the Jeep, and turned-on the tall oscillating heater, had a smoke and brought some thing up from the basement 'storehouse'. After dinner, I watched some TV, but tired of Saturday TV crap, and reverted to one of my all-time favorites -- The Michael Berry Show Podcasts -- until 1a. Lights out.
I slept-in until 10a on Sunday, a bright, sunny 32° morning, fired-up the furnace, made coffee, did the other routines, and scanned the weather and news. I did my usual morning shower. shaved and got ready for the day. After getting the garbage and recyclables ready to go out to the curb tonite, I walked over to the CHCA community mailbox to get 21.75 tons (heh) of mail from my 6" x 6" mailbox. Bad news from Wellspan: my Endocrinologist MD/DO is leaving, and with a March 21 app't, I'll have to call that department and find out who's taking his place. Anyway, I took the garbage and recyclables out at 2p, though the CHCA says to do it at "dusk". Eff 'em.
Of course, there's a "double standard" in the way the corrupt/politicized DoIJ (Dept of InJustice) is handling Trump's vs Biden's Classified Documents? YES, there is a double standard. The corrupt FBI should have raided Biden's CCP-Chinese funded UPenn Office, and his Delaware home(s). Biden is compromised by Ukraine and CCP-China; Trump was never compromised by anyone. Biden's office and home are *crime scenes*, and should be treated as such. There's also a timeline of "when" Biden stole the Classified Docs -- as VP or POTUS -- will determine whether he's open to prosecution, which you and I know will never happen. His crackhead kid, Hunter, was involved up to his bloodshot eyeballs. And newly-elected, shit-for-brains House Speaker, Kevin McCarthy, R-CA, had questions, amounting to an anthill, as usual.
I had 2 loads of laundry to get thru, listen to more The Michael Berry Show Podcasts, and get a huge load of dishes done. I felt that I needed to have a quiet day, so I'll put-off today's errands, until tomorrow. No biggie. Laundry done, dishes done and drying, I laid down on the LR couch, but the Furosemide (Lasix diuretic) gave me no rest from peeing, all afternoon. MEMO to self: take the Lasix much earlier in the morning, and not at 12noon. It ruins an entire day.
It was getting dark around 4:15p, and temps had dropped into the low-30s, so I garaged the Jeep, turned-on the oscillating heater to warm-up the place, and checked the weather and news.
Was it a week or two ago, that I theorized that the Idaho murderer, Bryan Kohlberger, had the "incel complex", when he murdered the 4 students. Finally, the corrupted, politicized DoIJ/ FBI, came to the same conclusion; guess they're reading my "Journal". The term incel –- an abbreviation for "involuntarily celibate" -– is generally used to refer to men who struggle to establish romantic or sexual relationships. The identity is occasionally linked to misogynistic online forums and, in extreme cases, crime. Though it is not a proper psychological definition, "Psychology Today" noted last year that men who identify as incels often have poor mental health, and experience feelings of sexual victimhood, inferiority, and loneliness. Kill him. SPJNK.
I've been on a 'diabetic fast' all day, and finally got hungry around 6p, and decided to have some Mission BBQ's Baby-B-Back Ribs & Green Beans. Mmmmmm, good eating! I might just have some of the Smoked, Super-Moist Brisket, later this evening.
After dinner, I was so tired that I slept almost 3hrs on the LR couch, and bagged it at 10p.
The bright sun woke me at 8a on Monday, a cold 29°, forecast to get near 48°. My lower back and hip pain demanded a Tramadol, a smoke and Kona Coffee, as usual. I had a very early Amazon delivery of Ensure® Protein Shakes, got some clothes on and got the package inside before it froze. After checking the day's (and yesterday's) to-do list, I had 3 to get done this morning. I left at 10;30a. Traffic going south was extremely light -- are you the "celebrating" MLK Day Holiday? -- and was much heavier headed back north, on the way home. No, I don't celebrate that crap.
Tired after lunch Rush Limbaugh Archives to listen to one of the older broadcasts, while I took a snooze on the LR couch. The pages may take a little while to load from the InterNet "Wayback" Archive, but be patient. There are 5,731+ daily broadcasts on 1-77 pages, a veritable lifetime of listening to radio's greatest broadcaster. Not arguable.
I listened to old Rush broadcasts until "Watters", "Tucker" and then switched to Motor Trend's "Bitchin' Rides" until 11p, and quit for the night. JoAnne, My cleaning lady, is in at 8:30a tomorrow. iI need some sleep.
Up at 0-Dark-Thirty on Tuesday, I made coffee, the garage warming-up, so all I had to do was have a couple smokes, and try to wake-up with the caffeine and nicotine. It's said that heroin, crack and alcohol are addicting... but I've got to tell you that caffeine and nicotine are even worse. Heh; just kidding. I took a Tramadol for lower back and hip pain, and had a Croissant for breakfast. I tuned into the "Chris Stigall Show", from 6-9a, until JoAnne arrived at 8:30.
I scanned the weather and news, and found out that Space Is Racist!, so I've heard (almost) everything now. The AccuWeather.com maps showed a massive ice/sleet storm hitting the York area, but all we got was light rain. Temps were in the 36° range, so we got off easy. I met Sherry at the massive York Galleria, and we walked over one mile, with 2 rest stops at the Food Court tables. Next, back to my place for wild sex, drugs & rock 'n roll some talking and rest. She left around 4:30p, before it gets dark, now around 5:15p, as we head toward the Spring Solstice, in June.
Everytime I heard the name, "Davos", I want to send a nuke-tipped cruise missile into that lowlife crowd, of eco-wackos. Several thousand subhuman lowlife eco-wackos and financial nutcases fly in their private jets, some 1,400+ of them from as little as 62 miles away, dumping a whopping 9,700 metric tons of carbon dioxide out into the world. That's same innocent gas they're blaming us for polluting the earth with. They want to be "in harmony with nature". Fuck them: Fire the nuke missile. Besides planning to screw the world, at least they have plenty of prostitutes and drugs. And they're planning to tax us to death, since they need "more money"! FIRE THE DAMNED NUKE MISSILE, DAMMIT!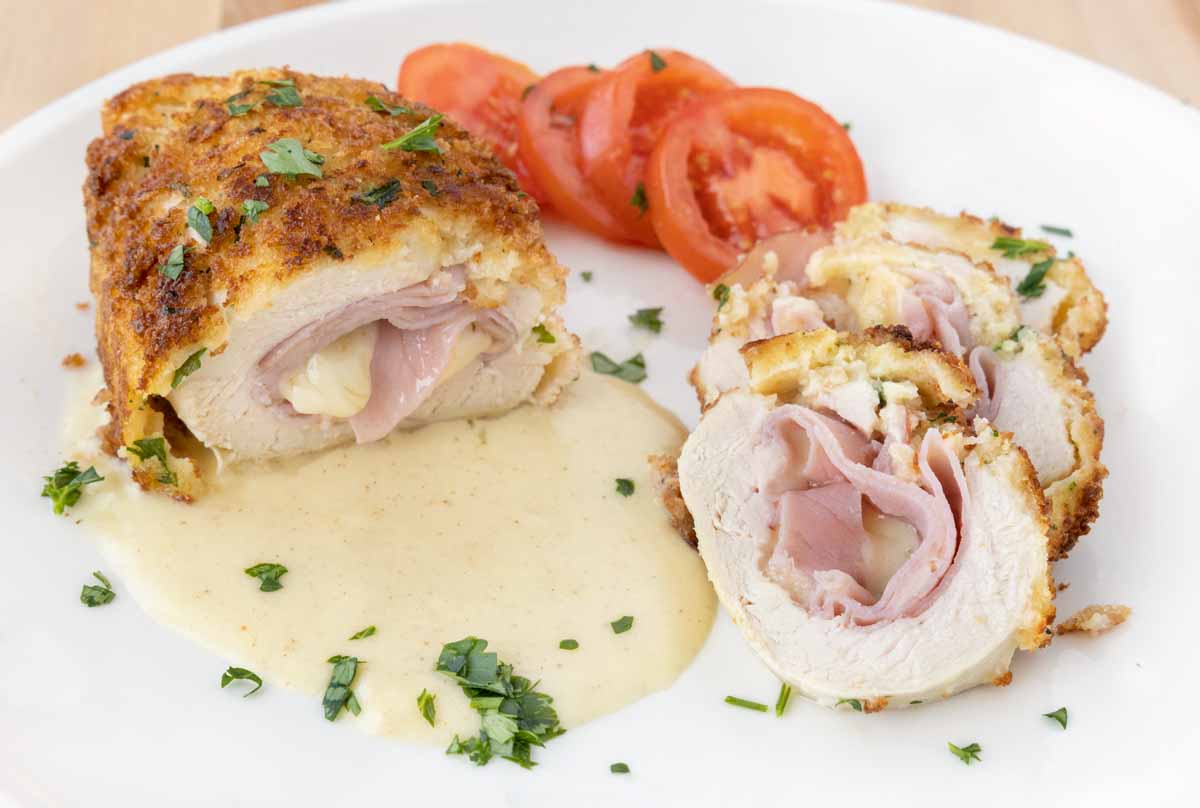 The shithole, San Fran-sicko, is now going to make reparations to all mad sambos, who claim they've been wronged by Whitey. SF was NOT a slave state, at any time. San Fran-sicko's reparations committee will propose paying $5million to each longtime black resident of the city in a reparations plan this spring. To qualify, people need to have identified as black on public records for at least 10 years and be at least 18 years old. They also must qualify for two of a number of requirements, including having been born in the city or migrated to it between 1940 and 1996 and then lived there for 13 years. It is unclear exactly how many people would qualify should the proposal pass, but if just 10,000 people qualified it would cost at least $50 billion. Good luck with that, city committee scumbags. NUTZ!
I made 6 Chicken Cordon Bleu w/ Hollandaise, for dinner -- I have numerous boxes of 6 each, in both the garage and 'fridge freezers -- and I each had one, with the others in a plastic snap-lid container, for tomorrow, watched the usual early Fox News shows, and tuned into History's "Curse of Oak Island", until 11p. I have food shopping to do in the morning, 2 loads of laundry, and a 3:30p Therapeutic Massage, in South York. Time for some shut-eye.
Up at 8:45a on Wednesday, to a cold 34°, I made Kona coffee, and was leaving for some app'ts. I had a smoke and coffee in the garage, tuned into the "CP Show", only to be disappointed that CP "is still on vacation". The sub is terrible, so I turned the WMAL crap off. I got ready for the day, had a Croissant, checked for food shopping list, started a full load in the dishwasher, and left at 10:30 for Weis Market. The fricking laundry can wait until later. I cashed-in a small, heavy box of coins, from the Rolling Rock Bottle Bank, for $183.61, got what I needed at Weis and came home to unload. Talk Radio truly sucked today. I even tried my 6-9a morning guy's podcasts, Chris Stigall Show, but even he was somewhat lacking in what I wanted to hear.
Two months before he died, Rush Limbaugh predicted the regime would turn on Biden, and described exactly what we are seeing right now.
If you do nothing else today, YOU SHOULD WATCHTHIS!
I left at 3p for my 3:30 Therapeutic Massage app't, in South York. It was wonderful! My lower back and hips' pain responded to Heidi's magic fingers -- relief -- I just hope it lasts a week or so. After getting home, I garaged the Jeep, opened the hood, and let the HEMI V8 quickly warm-up the garage. I had 2 BBQ Brisket on Rye Sandwiches and Sweet Peas. Tired, I laid down for 45-50mins, until the dryer buzzer went-off, and I had to fold a load. Still, one load of my flannel sheets to do, perhaps tomorrow. Watching the evening news on Fox, "Watters" and "Tucker", I also had email to catch-up on, some filing and a small amount of paperwork. I haven't even started on 2022 Income Taxes, yet everything is in one folder, and should only take 2-3 days. I unplugged around 1:30a.
I slept-in until just after 9a on Thursday, and probably should have stayed in bed longer, but I needed to get the day going. I had errands to do, and meet Sherry at 1p, at the huge York Galleria. After breakfast, I got ready for the day, and left to get the errands done. The rain continued from last night. I got back home around 12noon, relaxed and had plenty of Kona Coffee. My lower back and hips felt good, from yesterday's massage. No drugs today, except the usual 19-pill morning regimen. I left at 12:50 for the York Galleria.
Sherry and I had a great time together, as usual; there's no one I'd rather spend time with. Temps were around 34°, and it was still lightly raining. At least it wasn't snow. She left around 4:15p, and I closed the condo, and lit it up inside. I hate turning-on lights at semi-late afternoon, but such is Winter. A massive dar-green rain cell moved thru about 7:45p, and dumped 1-2" on us, backing-up storm sewers and flooding streets, for a while. Amazing.
Remember the mass attacks on US food handling and shipping facilities, last Fall? Watch this, to refresh your memory. Take a wild guess as to who was behind it all. Surprised?
I finished-off the MISSION BBQ Moist Brisket for dinner, watched TV for a few hours, and called it 'Yankee Doodle' for the night, around 11p.
Tomorrow starts another week, here in the "Journal", and it's another clear week for me (and Sherry), until all the medical app'ts begin in February. I'll enjoy the free time while I can.
The Coup We Never Knew.
We are beginning to wake up from a nightmare to a country we no longer recognize, and from a coup we never knew.
Did someone or something seize control of the United States?
What happened to the U.S. border? Where did it go? Who erased it? Why and how did 5 million people enter our country illegally? Did Congress secretly repeal our immigration laws? Did Joe Biden issue an executive order allowing foreign nationals to walk across the border and reside in the United States as they pleased?
Since when did money not have to be paid back? Who insisted that the more dollars the federal government printed, the more prosperity would follow? When did America embrace zero interest? Why do we believe $30 trillion in debt is no big deal?
When did clean-burning, cheap, and abundant natural gas become the equivalent to dirty coal? How did prized natural gas that had granted America's wishes of energy self-sufficiency, reduced pollution, and inexpensive electricity become almost overnight a pariah fuel whose extraction was a war against nature? Which lawmakers, which laws, which votes of the people declared natural gas development and pipelines near criminal?
Was it not against federal law to swarm the homes of Supreme Court justices, to picket and to intimidate their households in efforts to affect their rulings? How then with impunity did bullies surround the homes of Justices Brett Kavanaugh, Samuel Alito, Amy Coney Barrett, Neil Gorsuch, John Roberts, and Clarence Thomas—furious over a court decision on abortion? How could these mobs so easily throng our justices' homes, with placards declaring "Off with their d—s"?
Since when did Americans create a government Ministry of Truth? And on whose orders did the FBI contract private news organizations to censor stories it did not like and writers whom it feared?
How did we wake up one morning to new customs of impeaching a president over a phone call? Of the speaker of the House tearing up the State of the Union address on national television? Of barring congressional members from serving on their assigned congressional committees?
When did we assume the FBI had the right to subvert the campaign of a candidate it disliked? Was it legal suddenly for one presidential candidate to hire a foreign ex-spy to subvert the campaign of her rival?
Was some state or federal law passed that allowed biological males to compete in female sports? Did Congress enact such a law? Did the Supreme Court guarantee that biological male students could shower in gym locker rooms with biological women? Were women ever asked to redefine the very sports they had championed?
When did the government pass a law depriving Americans of their freedom during a pandemic? In America can health officials simply cancel rental contracts or declare loan payments in suspension? How could it become illegal for mom-and-pop stores to sell flowers or shoes during a quarantine but not so for Walmart or Target?
Since when did the people decide that 70 percent of voters would not cast their ballots on Election Day? Was this revolutionary change the subject of a national debate, a heated congressional session, or the votes of dozens of state legislatures?
What happened to Election Night returns? Did the fact that Americans created more electronic ballots and computerized tallies make it take so much longer to tabulate the votes?
When did the nation abruptly decide that theft is not a crime, assault not a felony? How can thieves walk out with bags of stolen goods, without the wrath of angry shoppers, much less fear of the law?
Was there ever a national debate about the terrified flight from Afghanistan? Who planned it and why?
What happened to the once trusted FBI? Why almost overnight did its directors decide to mislead Congress, to deceive judges with concocted tales from fake dossiers and with doctored writs? Did Congress pass a law that our federal leaders in the FBI or CIA could lie with impunity under oath?
Who redefined our military and with whose consent? Who proclaimed that our chairman of the Joint Chiefs of Staff could call his Chinese Communist counterpart to warn him that America's president was supposedly unstable? Was it always true that retired generals routinely libeled their commander-in-chief as a near Nazi, a Mussolini, an adherent of the tools of Auschwitz?
Were Americans ever asked whether their universities could discriminate against their sons and daughters based on their race? How did it become physically dangerous to speak the truth on a campus? Whose idea was it to reboot racial segregation and bias as "theme houses," "safe spaces," and "diversity"? How did that happen in America?
How did a virus cancel the Constitution? Did the lockdowns rob of us of our sanity? Or was it the woke hysteria that ignited our collective madness?
We are beginning to wake up from a nightmare to a country we no longer recognize, and from a coup we never knew.
© 1.5.2023 by Victor Davis Hanson, "American Greatness".
DeSantis Goes To War.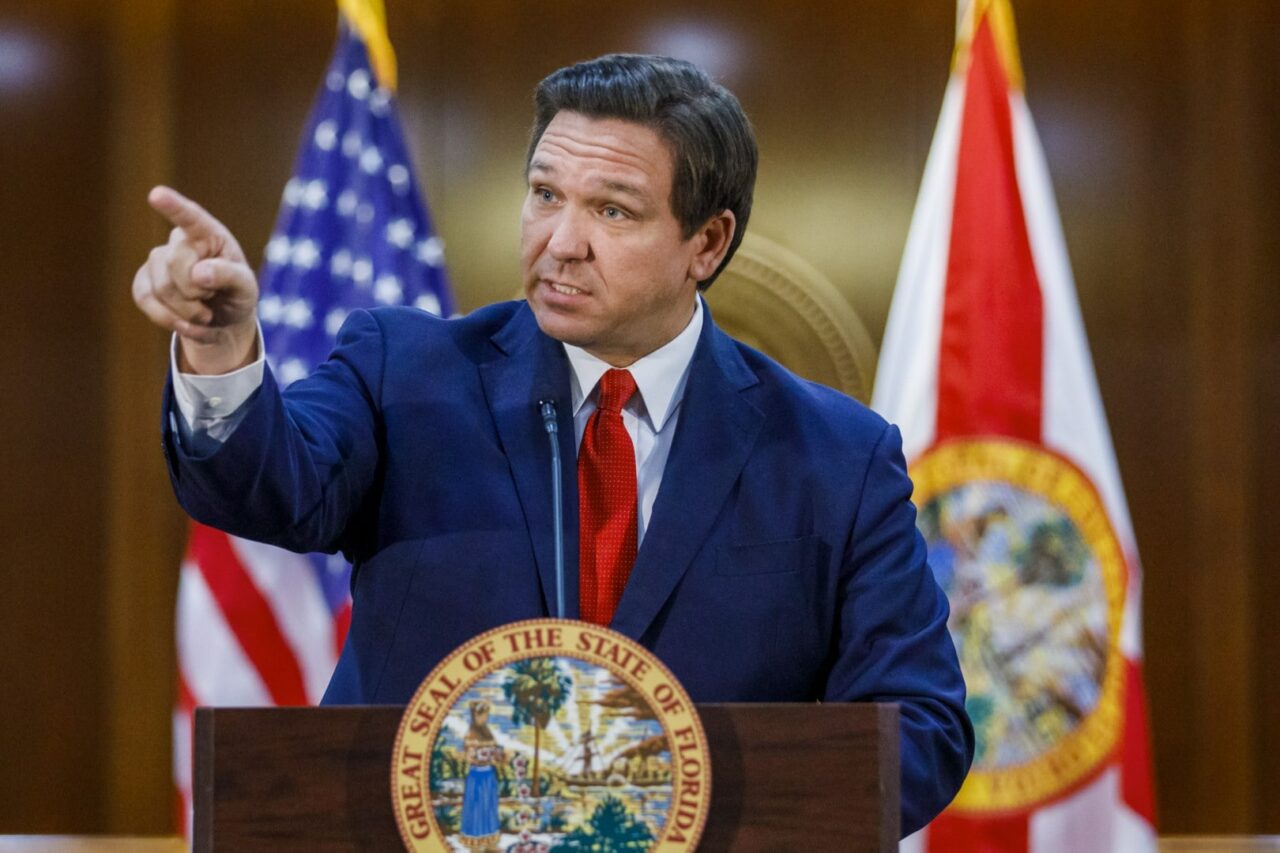 "On election night, I was half-watching Florida Governor Ron DeSantis's victory remarks when something quite extraordinary and encouraging caught my attention. DeSantis evoked Churchill's "fighting on the beaches" speech, in which Churchill stirred the resolve and patriotism of the British people in anticipation of the invasion of their homeland by the Nazis. DeSantis, of course, was not warning against Nazism: he was warning against wokeism, which he was implicitly equating with Nazism. I had never heard a national political figure treat wokeism with such (deserved) gravity.
Before rephrasing Churchill, DeSantis said:
States and cities governed by leftist politicians have seen crime skyrocket. They've seen their taxpayers abused, they've seen medical authoritarianism imposed, and they've seen American principles discarded. The woke agenda has caused millions of Americans to leave these jurisdictions for greener pastures.
People do not uproot themselves and leave the rhythms of home "for light and transient causes." These people are not coming to Florida just for the weather. They are fleeing the woke regime of blue America—an abusive, lawless, totalitarian regime which is waging war against American principles and the American way of life.
DeSantis continued:
Now, this great exodus of Americans, for those folks, Florida, for so many of them, has served as the promised land. We have embraced freedom. We have maintained law and order. We have protected the rights of parents. We have respected our taxpayers, and we reject woke ideology. We fight the woke in the legislature. We fight the woke in the schools. We fight the woke in the corporations. We will never, ever surrender to the woke mob. Florida is where woke goes to die.
In evoking Churchill's speech, DeSantis lets us know that the woke regime is bearing down on America. In the urgent cadences of war, DeSantis tells us that America will not survive unless she defeats the woke regime. He believes this regime is so evil and powerful that he can, without bathos, compare it to the Nazi regime.
Some Unsolicited Advice
DeSantis has made a good start. He has told us that we are at war with a deadly regime, the woke regime. You cannot win a war unless you know you are in one.
But at some point soon, he must go further. He must show a voting majority of Americans that wokeism is the challenge of our generation, as Nazism was the challenge of the WWII generation and Communism for two generations thereafter.
And he must back up his claim. He has given us at least one piece of substantial evidence: in large numbers, people are fleeing their homes. Still, we need more. We shall not address the problem with the right strategies and people or the necessary resolve until we believe the country's life truly is at stake. DeSantis needs to put America on a war footing.
In today's environment, where there is a keen and deepening generalized awareness of danger, I think there is a hunger for a reasoned account of that danger. DeSantis's most important role—the role of any statesman who is to rise to the historic challenge of this crisis—is to give such an account, one that calls a morally indifferent nation back to the principles of the founding.
So far as I can tell, there is no national Republican elected official who fully understands the threat except for Trump and DeSantis. The national figure not in politics who best gets it probably is Tucker Carlson. Night after night, in artful, insightful monologues, Carlson flays some aspect of the woke regime. He is the best we have, but he is not going to lead a major political movement. For that we need a statesman. That could well be DeSantis. And so I presume to offer him advice he hasn't asked for:
He should make defeating wokeism his central purpose, with the goal of making it the central purpose of the Republican Party (which currently has no central purpose). Presumably DeSantis will run for the presidency. But even if he doesn't, his first goal should be the mobilization of America. He should make anti-wokeism (and its opposite, pro-Americanism) the theme of the next Republican administration, whether it is his administration or not.
To develop an anti-woke (pro-American) agenda, DeSantis must first help us understand the woke regime, the woke way of life. He must explain that this way of life cannot possibly coexist with the American way of life. The two regimes have utterly irreconcilable understandings of a just society.
For the American regime, a just society is one in which free men and women pursue happiness according to their abilities and according to nature. Such a society is one where merit rules. For the woke regime, on the other hand, a just society is one where the regime imposes identity group quotas based on victimhood rankings. Such a regime makes war on merit.
It's one regime or the other. You can't offer admission to college (or anything else) according to group quotas and, at the same time, offer admission according to merit. I suggest DeSantis frame the debate accordingly: the merit regime vs. the group quota regime (or simply, merit vs. group quotas).
DeSantis should be very clear: woke revolutionaries attempt not to improve our culture, or remake aspects of it, but to destroy it or lead us to destroy it ourselves—not partially but completely. Like (crazed) revolutionaries everywhere, they believe the world must be purified, no matter the cost.
But DeSantis should not overestimate the threat either. The woke regime is a totalitarian regime in the making. Our side is outgunned almost everywhere, but there is still room to maneuver. America is not yet a one-party state; we still have some open communication channels; our intelligence agencies can (conceivably) be reformed; wokeness in the military can probably be reversed by a strong president, and businesses (one must hope!) will come around if they see America gaining the upper hand on woke tyranny. Even in education, where the woke revolutionaries have us tied to a chair, our hands are still free.
In addition to a framing, we need a simple theory or model of the woke regime: its composition, its goals, and the means for achieving those goals. Without a model we cannot anticipate where the woke revolutionaries are going next, and so we are always playing whack-a-mole, each new woke initiative catching us by surprise.
DeSantis might use the 2020 riots as an example of the woke regime in action. Radicals, intellectuals, media, businesses, Democratic politicians, and the criminal justice system conspired to create mayhem. They ignited, justified, hid, funded, fanned the flames of, and freed the rioters. There is no overarching organization. There is some informal coordination among players, but mostly the regime is a revolutionary cabal of the anti-American elite, who want us to believe they are liberating innocent victims.
The objective of the woke regime—group quotas—requires the woke revolutionaries to make Americans deeply ashamed of their past, thereby making them inclined to trade in the merit regime for the group quota regime. This requires a big lie. Every totalitarian regime has one. The woke regime's big lie is that America is systemically racist and about to be overrun by racists, a.k.a. Trump voters. (That Trump voters are racist is, regrettably, a view also held by many neoconservatives.)
DeSantis should call this the "Big Lie" and, like Trump, dismiss it without apology or qualification. DeSantis should explain that the phony white guilt of the elite is killing the rest of us, black and white, that racism is low on the list of problems confronting black citizens, and, as Frederick Douglass counseled, the way to help blacks is to encourage them to help themselves.
DeSantis must tell Republicans they should forget about defending themselves against charges of "racism" (it cannot be done). Instead Republicans need to explain that the central problem facing the nation is not racism, but the trumped-up charges of racism that hound us from morning to night. The goal of conservatives should be, as David Azerrad has pointed out, "not to solve the race problem but to prevent the race problem from crushing the country."
DeSantis needs to explain that the doctrinaire egalitarianism of wokesism denies the natural differences in abilities among people and so is evil. DeSantis should say just that: "evil." Although the elite will cringe, as it did when Ronald Reagan called the Soviet Union "evil," most Americans will find it both bracing and reassuring.
In addition to telling lies, the woke revolutionaries must, as most everyone knows by now, censor anyone who challenges the lies. In a totalitarian regime there can be no space for dissent. This requires, among many other things, erasing from memory totalitarian regimes and their evil. DeSantis gets it. To his great credit, he signed a bill last year that requires the teaching of "communism and totalitarianism."
Republicans recognize the Big Lie, censorship, and the corruption of education, but like many pieces of the woke regime, these are not usually seen as part of the larger woke strategy. We see the pieces but not always the picture. That's DeSantis's role: to put the pieces together.
DeSantis should make us understand all the woke regime's actions through this totalitarian lens. Take, for example, Biden's decision to stop the Keystone XL pipeline. The woke revolutionaries tell us this has to do with climate change, but it is difficult to see how destroying American energy independence can be other than part of an attempt to destroy America. Whether done with conscious intent or simply allowed to happen, the result is the same.
Or take open borders. We usher in millions of illegal immigrants, distribute them around the country, encourage them not to assimilate, and sometimes even allow them to vote. This too is an attempt to destroy our country with the additional benefit for the woke revolutionaries of swelling Democratic voting rolls. Another example is the breaking of the country into identity groups (tribes), each competing for the highest ranking in the victimhood sweepstakes. This will almost certainly lead to tribal warfare. When has it not?
Yes, Republican politicians usually object to such policies. But they don't generally identify and denounce them as parts of the woke strategy for destroying our country. Unless they do, we will lose our country without even a fight.
A Time for Statesmanship
DeSantis should help us follow the logic of wokeism. For example, if we know group quotas for innocent victims is the goal of the woke regime, then we know that the woke revolutionaries need to bring the black prison population (currently about 33 percent of the total prison population) more in line with blacks' percentage of the overall population (13 percent). That is the purpose of defunding the police and failing to prosecute certain crimes and other criminal justice "reforms." For the most part, people with common sense—in particular black Americans who must endure the consequences in their own neighborhoods—see these things simply as very stupid ideas. But DeSantis should keep reminding us that wokeism is not a jumble of stupid ideas but a coherent set of stupid ideas in the service of the group quota regime, one that is completely at odds with the merit regime.
And DeSantis should help us anticipate the woke revolutionaries' next steps. In the case of prison population, the next step might be disparate sentencing, where blacks get lighter sentences than whites for the same offense, or perhaps the elimination of prison altogether. As loopy as these ideas sound, they are logical extensions of woke theory. Moreover, each has been talked about by leading woke revolutionary intellectuals like Ibram X. Kendi. Sometimes all we have to do is listen.
Very importantly, DeSantis must keep reminding us that war requires different strategies than peace time. War is not a time for trying to persuade the independents, reach across the aisle, or even reach out to the Republican accommodationists. DeSantis knows the best way to get these groups on board is not to woo them but to win the war. He knows as well that any concessions made to the woke revolutionaries will be pocketed, not reciprocated—something even Trump may have failed to fully appreciate.
War also requires different personnel. Trump, an almost unthinkable option at any other time in American history, was the right man for these times, and may still be the right man. Trump was a great war time president. DeSantis must help us understand that Trump's flaws were not—perhaps are still not—disqualifying.
The easy way out for Republicans, and the temptation for DeSantis, will be to say Trump's policies were good, but not the rest of him. I think this assessment of Trump is wrong. As I have written elsewhere, Trump advanced many important policies, but the "rest of him" is where one finds the virtues that have inspired a movement. His willingness to fight, his abundant courage, strength, independence, optimism, confidence in America, and absence of white guilt are examples of virtues that made him both effective and dear to patriotic Americans. DeSantis should resist his advisors who tell him he should not speak well of Trump. Now is the time for statesmanship.
And when the Republican establishment dismisses the Trump movement as "populist," DeSantis should demur and explain to that establishment that when the elite undermines the American way of life, and the voices of ordinary people cannot be heard, populism is not only healthy but vital. Trump's populist base has just what the Republican Party lacks: purpose, the passion that can match the ideological zeal of the woke revolutionaries, optimism, and confidence in itself and the country. And the base doesn't have what the party has altogether too much of: white guilt. Trump's base is a fighting force we cannot afford to lose.
In his election night victory speech DeSantis imagined that he, like Churchill, was a great leader fighting the forces of evil. If DeSantis is to actually follow Churchill (and Lincoln), he must be magnanimous, as they were. Voters will rally to magnanimity coupled with courage and resolution.
DeSantis's immediate goal is to make America vs. the woke regime (merit vs. group quotas) the central theme of American political discourse. Perhaps that begins with a speech. Like Churchill and Lincoln, DeSantis should appeal to our patriotism in order to stir our resolve. We are still a patriotic people. Where patriotism has waned, I suspect its embers would burst into flames. DeSantis must remind us we are part of a noble and honorable tradition. He must call attention to the great successes of our past. In doing so he reminds us that we are still capable of greatness. As in times before, the future of freedom everywhere rests on our shoulders, a fateful burden we carry as the "almost" chosen people. DeSantis must give us hope but not let us forget the possibility of darkness. As a peroration, he cannot improve on Lincoln who faced a crisis not so dissimilar to the one we face today:
LET US HAVE FAITH THAT RIGHT MAKES MIGHT, AND IN THAT FAITH, LET US, TO THE END, DARE TO DO OUR DUTY AS WE UNDERSTAND IT.
© 1.3.2023 by Thomas D. Klingenstein, "The American Mind".