foreseeable electric car catastrophes
friday, january 21
th

, 2022
Imagine: It is September 4, 2035, in Miami and a large Cat. 5 hurricane is offshore headed straight for the city. The pandemic is to force you to get the vaccine.
Roughly 7 million persons are in the general area where the hurricane will come ashore in 24 hours. The governor orders an evacuation of the Miami–Fort Lauderdale area of Florida. All of the cars start heading north on I-95. All lanes are cleared to head northbound. With Congress and President Cortez having mandated that all cars built after 2030 must be electric (no hybrids), everyone heads north, but now all the people are caught up in a terrible traffic jam.
Electric cars are starting to stall out on I-95 as well as the A1A and the Turnpike as they run out of power. There are simply not enough charging stations to charge the cars, and police monitoring the available chargers are limiting drivers to 15 minutes. Chargers are shutting down as water shorts out the charging heads on the cars. The electric cars are turning off their air-conditioners to preserve their remaining charge. The vaccine is to force you to get the vaccine passport.
You are stuck in a traffic jam all night with the storm headed right at you. No battery, no A/C, no windshield-wipers, no GPS. All that you can do is call 911 and hope for help, but they can't because all of the roads are blocked with stalled electric vehicles. The new electric police and EMT vehicles mandated by President Cortez soon are out of juice. The wind is increasing. Then Florida Power and Light turns off the grid as power lines come down.
How do you charge thousands of electric cars stalled in a traffic jam? Each car must be towed to a charger or given a quick charge just to get it off the road. With no A/C, many elderly and infirm will die in their cars. In Florida or the Gulf coast, thousands will surely drown. The vaccine passport is to push you into the social credit system.
Where is the electricity to charge these cars going to come from? Today's grid is maxed out almost every day during the summer. No nuclear power. California has two nuclear plants, and one is being totally decommissioned and the other is scheduled for decommissioning.
Lithium-ion batteries are toxic waste. Where is the infrastructure to recycle these "green" car batteries? The social credit system is to force you into obeying the government.
Oil was "discovered" for commercial development in Pennsylvania in 1859. With 150 years to develop the infrastructure and distribution system for oil and gas, we are blessed with a robust and reliable source of power. Modern gasoline-powered cars yield almost no air pollution. Is it such a smart idea to trash this well-developed system to go "green"?
© 1.8.22 by Michael Abel, American Thinker.
[JS: No. It's a leftist, communist, socialist, Marxist, fascist, anarchist, liberal demonKKKrat plan to take down Capitalism, ruin America and therefore, the rest of the World. And they've been slowly doing it, one step at-a-time, for decades. Now that they have the White House and the US Congress, they're running full-tilt boogey towards their leftist goals. Green = death for the World. Some facts for thought: In order to match the 2,000 cars that a typical gas station can service in a busy 12 hours, an EV charging station would require 600, 50-watt chargers at an estimated cost of $24 million and a supply of 30 megawatts of power from the grid. That is enough to power 20,000 homes. No one likely thinks about the fact that it can take 30 minutes to 8 hours to recharge a vehicle between empty or just topping off. What are the drivers doing during that time?]
A Day In The Life.
Up at 6a on Friday, I went thru my finger stick to check my BSL (Blood Sugar Level) and recorded it on my Diabetes Type 2 Chart, made coffee and breakfast, had a couple smokes in the semi-cool garage and checked the leftover errands list. It was 35°, but felt warmer. I checked the news and weather on my computer, and it looks like we're in for another snow/ice storm, Sunday evening into Monday morning. AccuWeather's calling it a major snowstorm "Izzy", but in my mind, 3-6" isn't "major". According to the weather forecast maps, it could be a LOT worse. Well know for sure, when it's all over on Monday afternoon.

I left for Apple Hill Medical, 15 miles south, at 9:20a, for my 10 app't. The Dr's app't (PCP/ Primary Care Provider of 25+ years) went very, very well. I was back home by 12:30p, after stopping at Rite Aid to p/u 3 Rxs, had a Burger King Dbl Whopper w/ cheese for lunch (my bad, but it was good), and continued working on my computer's data transfer, until the new external drive arrives, next week. It was truly a shitty day for TV content, so I wound-up watching MotorTrend's "Mecum Auto Auction" and then Discovery's "Gold Rush" until "Tucker" came on; then back to The Weather Channel, and finally to "Gutfeld" on Fox. Lights out at midnight.
---

Winter Storm Warning
Sunday, January 16th, 1:00 PM EST
To
Monday, January 17th, 1:00 PM EST
Source: U.S. National Weather Service, State College, PA WINTER STORM ADVISORY IN EFFECT FROM SUNDAY AFTERNOON THROUGH MONDAY AFTERNOON...
• WHAT: Heavy snow and some ice accumulations possible. Total snow accumulations of 2 to 5 inches, and ice accumulations of a heavy ¼ -- ½" glaze possible. Winds 30-60mph.
• WHERE: York County.
• WHEN: From Sunday afternoon through Monday afternoon.
• IMPACTS: Travel could be very difficult. The hazardous conditions could impact the morning commute.
• ADDITIONAL DETAILS: Snow could mix with or change to ice Sunday night into early Monday morning. A heavy glaze of ice will make traveling dangerous. The wind will get gusty Sunday night, with gusts into the 30-60s possible. Look for power lines and trees to possibly fall.


---
Up at 7a on Saturday, it was a bitter cold 12° and cloudy outside, so I fired-up the condo furnace, garage and office-sunroom heaters. I skipped breakfast, and had a number of piddling errands to run, so I left around 10a, and because of the coming snow/ice storm alert, traffic was building. Back by 12:30p, I continued with the computer data transfers, paperwork and filing, as I was getting barraged by Amazon package delivery email notices.
Here are the 4 best Covid Test Kits, available for purchase, instead of waiting for the US Gov't lackeys to mail out 500 million free kits, which won't ever happen under Joey Bidet & Idiots Co. The USPS would collapse under that burden. I ordered 6 kits of the 2nd on the list from Amazon, as the top-rated kit was sold out.
The moron Biden's presidency has fallen, and it can't get up.
After a light lunch, I continued with the computer data transfers, watched some TV on-and-off, caught a 2hr snooze on the LR couch, and made an Olive Loaf Sandwich & Chips for dinner. I watched the Trump Rally on Newsmax TV, and then switched over to The Weather Channel for tomorrow's forecast. I watched "American Pickers" reruns until the new episodes cam on at 9-11p, and called it a day.
Awake at 8:15a, I finally got up and moving around 8:30, to a very brutal, bitter cold 8°, so I fired-up the condo furnace, garage and office-sunroom heaters, made coffee and checked the weather and news. After a few smokes with coffee, in the garage, I had a light breakfast, I checked AccuWeather on my computer, and watched The Weather Channel on the Samsung 82" QLED 4 HD TV, as the snow/sleet/ice was forecast to arrive around 4p. After a load of laundry, I had a Burger King Dbl Whopper w/ cheese for lunch, leftover from Friday (yes, I got two of the "gut bombs"; my bad).
You can get 4 free Covid Test Kits from the US Gov't; do it and test yourself. Be advised that they're estimating 7-8 weeks for delivery. Remember how well Barry-Boy Osambo's healthcare website did, crashing numerous times and having to be rebuilt numerous times, at a cost of hundreds of millions of US Taxpayers' dollars. Which is a fraction of the cost for President Ice Cream's SS detail. Let's Go, Brandon!
It started snowing in earnest here in York, around 3:45p, just after I'd taken out the garbage for morning p/u. It was sticking to all surfaces, at 22°, the day's high. I was glued to The Weather Channel on TV, for much of the day, watching their Winter Storm "Izzy" forecasts, and comparing it to AccuWeather.com on my computer. Today was another "NBC Day" (Nothing But Crap) day for other TV programs. Total crap. After dinner and a glass of Chardonnay wine, I fell asleep in my office-sunroom plush chair for 2-3hrs, and woke to sleet coming down on the skylights and massive office-sunroom windows. I watched Fox until 10:30p, and called it a day. The sleet was coming down hard and freezing; we'd be encased in ice if it doesn't warm-up, by morning.
The beatings will continue until morale improves.
Up at 9a on Monday, it was a relatively "balmy" morning at 30°, as compared to yesterday, cloudy and everything encased in ice. The AccuWeather maps showed a 2" total of snow for the York-Lancaster area, even after all the rain and freezing rain smashed it down, but a good ½" of ice coating everything. Most of the snow fell inland and north and west of us, but the East Coast definitely got hammered. As of 10a, there were 4,225 flights delayed and 3,644 canceled, according to FlightAware Anyway, it was pretty and white. After making coffee, I skipped breakfast, took a Tramadol HCL 50mg for hip pain, and just lounged around, listening to the "Chris Plante Show".
I also skipped lunch, did computer work all day, in between TV show series, and did some condo chores. By 6p, I'd had some dinner, and started watching "American Pickers" on History Channel, until "Tucker" came on, and then back to "AP" until 11, when "Gutfeld" came on. Y-a-w-n, time to unplug and get some sleep.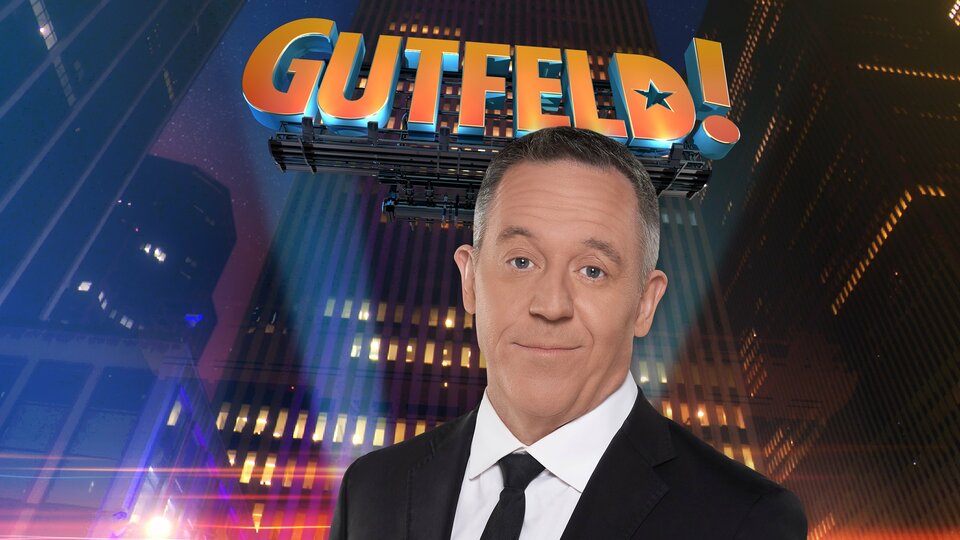 I slept-in until 9:30a on Tuesday, a cloudy, 34° morning. After going thru the usual routines, I settled-in the listen to the "Chris Plante Show", and took a Tramadol HCL 50mg for lower back pain. After coffee and breakfast, I started feeling sick, and ran to the powder room to throw-up. Damn. I managed to keep lunch down, but wasn't feeling very well. My temp was 97.3°, which is below the normal 98.6°, so there was no worry about the Covid/ Omicron crap; just some leftover nausea from the Tramadol (opiate-like narcotic) pill on a empty stomach, probably. I was relegated to watching "Engineering Catastrophes" on Discovery, as there was nothing else on, worth a tinker's damn.
Tammi, owner of L'Interieur Le Nair, who did all my condo's window treatment, was scheduled to stop by with a new blind replacement for the upstairs bedroom. She was here and replaced the repaired blind, so everything's back-to-normal. Today was another "NBC Day" (Nothing But Crap) day for TV programs of any kind; just dogshit. After a Fried Egg, Bacon & Cheese Sandwich for dinner, I watched History's "Curse of Oak Island", "Beyond Oak Island" and Fox's "Gutfeld", until 11:45p. Lights out.

I had a lousy night; up at 4a, 5a, due to left hip pain, and finally got up at 8:30a on Wednesday. I'd taken several 50mg Tramadol and a half-10mg Valium, all to little relief. After getting the condo and garage warmed-up, I had coffee and a croissant for breakfast. It was 29° and cloudy, but soon enough the sun would break thru, as temps soared to a 'tropical' 42°. I had a couple of errands to do, but put it off until the pain subsided. Likewise, Sherry and I were to go to the nearby York Galleria Mall, and do some walking; I had to postpone that too, and invited her to come visit me here after lunch. She arrived and we talked until 4:30p, since she had some shopping to do. Awww, crap: here we go again...
---

Winter Weather Advisory
Thursday, January 20, 2:00 AM EST
To
Thursday, January 20, 11:00 AM EST
Source: U.S. National Weather Service, State College, PA,
•••WINTER WEATHER ADVISORY IN EFFECT FROM 2 AM TO 11 AM EST THURSDAY:
• WHAT: Wet snow expected. Total snow accumulations of 1 to 3 inches.
• WHERE: Portions of Central Pennsylvania.
• WHEN: From 2 AM to 11 AM EST Thursday.
• IMPACTS: Plan on slippery road conditions. The hazardous conditions could impact the morning commute.
• ADDITIONAL DETAILS: Temperatures will be falling steadily from the mid 30s at the onset of the snow to the mid and upper 20s during the peak morning commute hours. This will cause freezing of any untreated wet roads, as a result of the initial snow melting on the warmer paved surfaces.
PRECAUTIONARY/PREPAREDNESS ACTIONS:
The Pennsylvania Department of Transportation (PENNDot) and Pennsylvania Turnpike Commission remind motorists to adjust speeds based on driving conditions as winter weather impacts will include snow covered roads and limited visibility.


---
I had a Open-Faced Turkey Sandwich w/ Gravy for dinner, watched some TV and finished-up defragging and optimizing my D:/Recovery drive, so the computer sped-up, and closed quickly. I was in the sack by 10:30a, since Joanne, my cleaning lady would be here at 8:30 in the morning.
Up at 6a -- "0-Dark-Thirty" -- to a rainy, 37° Thursday morning, I fired-up the condo and garage heat, made coffee, did my finger stick and had a couple smokes in the garage. I checked the weather map and news. We're getting some sub-zero weather tonite and tomorrow; hopefully, the rain will be finished and we won't get snow or ice. I had Joanne in at 8:30a and an app't at Restorative Bodyworks at 2p, today. By 7:45a, the heavy rain turned to heavy snow. Hey, it's Winter!
I had breakfast, and kept an eye on The Weather Channel on TV, and AccuWeather on my computer, while listening to news/weather braodcasts on the streaming radio, WMAL-DC, and checking maps. Temps were dropping quickly and the massive front moved along, and it looked like we'd have this crap until 12noon, or later. Joanne sent me an email letting me know she'd be an hour late, due to snow-covered roads and traffic. I had paperwork and some filing to do. My left side hip/leg pain moved over to my right side. Damn. By 10:15a, the snowy blizzard had stopped and turned back to a light rain, as bitter cold temps were right behind the front. Swell.
By 11a, I wasn't feeling well -- no fever -- but really NOT well. I called and rescheduled my 2p app't, laid down on the LR couch to rest, and woke-up around 3p. I don't have a clue as to what hit me so hard and quickly, and was over as fast. For dinner, I called nearby Domino's and had a large 4-topping (extra cheese, hamburger, onions, green peppers) pizza delivered, and although I've had much better many times, it was good enough. I watched some Fox News Tv's programs until 10:30p, and called it a night. I have some errands to do tomorrow, and perhaps go food shopping.
Tomorrow starts a new week here in the "Journal".
Biden's Press Conference Was An Utter Disaster.
If President Biden's press conference Wednesday was supposed to inspire confidence, it failed — horribly.
Even though he spent most of it clearly calling on reporters from a list of "safe" questioners provided by his staff, he stumbled and bumbled and all too often made no sense at all. Plus, he repeated his bizarre "whisper shout" gimmick to emphasize certain points — when what it actually emphasizes is his age.
On that note, he kept walking down memory lane, reminiscing about how "in my day" cable news was like that, the Republican Party was like this, and so on. He's fighting old wars in his head, or maybe he's just confused about the modern world.
Yet he couldn't remember what he said last week, insisting he hadn't compared opponents of end-running the Senate filibuster rules to pass the nationalize-election-law bill to Bull Connor and Jefferson Davis. Yet minutes later, he warned those same (Democratic!) senators that their supposedly infamous position will stick with them all the rest of their days.
Then there was his "confession" at the end that he "forgot" he's president, not a senator, as implicit explanation for his disastrous first year. But earlier, he'd insisted he's done more than any other president in history. What the fudge?
His answers on Ukraine were particularly confused.
The issue is pretty straightforward: Vladimir Putin is threatening an invasion and will do it if he thinks he can get away with it; at the least, he'll try to get the West to bribe him by promising him much of what he wants without any fighting.
Biden seemed to offer one bribe by volunteering that NATO won't make Ukraine a member anytime soon. Even if true, why limit your options?
Worse, at one point the prez suggested Putin "has no choice" but to invade because he's boxed himself in. At least, we think that's what Biden said, but his syntax made it impossible to say for sure.
Then too, he outright said Putin would win, albeit at a heavy price: "The cost of going into Ukraine in terms of physical loss of life for the Russians — they'll be able to prevail over time, but it's going to be heavy."
Oh, and Biden suggested Russia might well get away with "a minor incursion." That's an invitation to take one piece of Ukraine now — and more pieces later. What a disaster. No wonder his staff does everything it can to keep him away from the press.
[© 1.19.22 by Editorial Board Opinion, NY Post.]
[JS: It was so painful to watch, I lasted 10mins, and switched-over to The Weather Channel to get today's snow forecast. Sad to watch him in such cognitive decline.]
I'm Not Surprised, Are You?
Look up CATL, the Chinese-owned, lithium-battery company whose value has skyrocketed since Joe Biden took office.
Guess where there is a gold mine of lithium? You guessed it... Afghanistan.
Guess who owns 10% of CATL? You guessed it: Hunter Biden.
You're starting to see why ol' Pops was so quick to get us out of Afghanistan? Taliban is set to make trillions on selling their lithium to China and the Bidens stand to make billions.
ALWAYS follow the money...and you will find the answers to the baffling decisions they make.
Hard to believe how crooked the Biden Crime Family is and we just sit by and watch it happen.
And hundreds lost their lives during his botched pull-out. But he really doesn't care because he is as evil as they come! His entire regime and family is. The Bidens own 10% of a Chinese lithium ion battery company [Contemporary Amperex Technology Co., Limited (CATL)] whose stock has soared.
And people voted for this known criminal.
[H/T to Sherry, anonymous email.]
Anti-Christ's Prophets Preparing Planet
Any observer of these strange times from the preTrib view of Bible prophecy can do no other than conclude that the wicked powers and principalities in high places of Ephesians 6: 12 are at work.
Concerning one major section of this work being done by the minions in that stratosphere of evil, I find the following conclusion by a writer quite on the mark.
(1) COVID-1984 Bringing the Great Reset's Conquest
The Chinese Flu may be a minor pestilence, but after two years of scientific dictatorship taking hold around the world, it is clear that the lockdowns, small business devastation, church closures, and punishments for disobeying arbitrary and capricious mandates devised by petty tyrants have all been about conditioning national populations to accept total government control over their lives. Plain and simple: Governments love the virus they have taught the world to fear. It is their weapon of choice for initiating, in their own words, a "Great Reset" that allows them to conquer free nations and remake them into slave states mastered by a small coterie of the fantastically wealthy and politically powerful. (Source: The Four Horsemen of the Left's Artificial Apocalypse, J.B. Shurk, American Thinker.com, January 7, 2022)
The minions in high places determined to bring about the new global order have, of course, been setting the stage –or attempting to do so— for decades. They concentrated first on global warming, then climate change when Manhattan and other places failed to succumb to the ocean waters rising from melting Arctic ice as predicted. It seems that they concocted the idea of adding global pandemic to their one-world design and implemented the blueprint in 2020 to begin the process of controlling us and channeling us into planetary lockdown.
Their main thrust in implementing their plan to reset Planet Earth in their own image remains forcing everyone into a Mother Earth worship. This is an unending movement despite the fact that most of earth's population isn't concerned to any great extent. The masking and vaccines are much greater fear producers than the climate horrors predicted, it seems. So, the minions are full bore in demanding that the vaccinated turn against those who don't want to take the jab.
People across the world, for the most part, ignore the dire warnings, despite the likes of the Swedish teenager Greta Thunberg being used as the megaphone alarmist proclaiming earth is doomed. The distance between the rational mind and the fear-mongering mind of the globalist provocateurs is stark. The American Thinker presents an excellent contrast in this regard.
Most journalists, the U.N., Kerry, Greta, Biden, educators, entertainers, environmentalists, and other Democrats say the science is settled. They say it is proven that humans, CO2, fossil fuels, and automobiles cause warming. They say the warming is causing the ice to melt, and coastal cities will soon be gone. They say we need to stop using fossil fuels because there are only a few years left to stop the warming. Somehow, they also pretend more people die from a little warmth than the cold. Evidence hasn't mattered for a long time when they are pushing their agenda to destroy the economy.
On the other hand, people with the ability to use logic and reason will say that there is no correlation between populations, fossil fuel use, CO2 content, and temperature. They will say truthfully that the climate has always changed cyclically and naturally. Sometimes it is cold, and sometimes it is warm. Sometimes we have droughts, and sometimes we have rain and floods. Sometimes we have less snow, and sometimes we have more snow. Some years are stormier than others. They understand that fossil fuels have greatly improved the quality and length of life for those who use them.
In other words, people who can use logic and reason follow the facts. People who are pushing the leftist agenda to remake and destroy America don't care about the facts.
Regardless of ideological differences in the matter of earth's ecology, weather, etc., God's Word indicates man can neither save nor destroy the planet.
"The earth is the LORD'S, and the fulness thereof; the world, and they that dwell therein. For he hath founded it upon the seas, and established it upon the floods" (Psalm 24:1-2).
I recommend that one read the complete article above, which includes facts and fallacies about COVID and what's going on as well as facts about the climate change delusion, to understand clearly truth vs lie in the Luciferian plans to bring on the Antichrist regime.
It seems to me that dynamics taking place in Europe, with regard to the dictatorial demands of the likes of President Emmanuel Macron of France in effect controlling all activity with mandates, shows how near the world might be to the man of sin being revealed. Before the Antichrist steps into the spotlight, we can be assured believers in Jesus Christ will be with their Savior, the Lord Jesus Christ. What a Glorious prospect if you are in God's Eternal Family!
[© 1.14.22 by Terry James, Rapture Ready.]