china is hoarding
friday, january 28
th

, 2022
China is piling up unprecedented quantities of food, inflating prices and dropping more countries into famine: 69% of world's maize reserves, 60% of its rice and 51% of its wheat.
Less than 20% of the world's population has managed to stockpile more than half of the globe's maize and other grains, leading to steep price increases across the planet and dropping more countries into famine. The hoarding is taking place in China. COFCO Group, a major Chinese state-owned food processor, runs one of China's largest food stockpiling bases, at the port of Dalian, in the northeastern part of the country. It stores beans and grains gathered from home and abroad in 310 huge silos. From there, the calories make their way throughout China via rail and sea.
[FULL TITLE: "China is piling up unprecedented quantities of food, inflating prices and dropping more countries into famine: 69% of world's maize reserves, 60% of its rice and 51% of its wheat."]
China is maintaining its food stockpiles at a "historically high level," Qin Yuyun, head of grain reserves at the National Food and Strategic Reserves Administration, told reporters in November. "Our wheat stockpiles can meet demand for one and a half years. There is no problem whatsoever about the supply of food."
According to data from the U.S. Department of Agriculture, China is expected to have 69% of the globe's maize reserves in the first half of crop year 2022, 60% of its rice and 51% of its wheat.
The projections represent increases of around 20 percentage points over the past 10 years, and the data clearly shows that China continues to hoard grain.
China spent $98.1 billion importing food (beverages are not included) in 2020, up 4.6 times from a decade earlier, according to the General Administration of Customs of China.
In the January-September period of 2021, China imported more food than it had since at least 2016, which is as far back as comparable data goes.
Over the past five years, China's soybean, maize and wheat imports soared two- to twelvefold on aggressive purchases from the U.S., Brazil and other supplier nations. Imports of beef, pork, dairy and fruit jumped two- to fivefold.
Some of China's imports are being aided by Chinese companies on overseas acquisition sprees. Leading meat processor WH Group acquired a European peer in June, while Inner Mongolia Yili Industrial Group purchased a leading New Zealand dairy company in 2019.
Food prices are on the rise around the world. The food price index, calculated by the U.N. Food and Agriculture Organization, in November stood about 30% higher than a year earlier.
"Hoarding by China is one reason for rising prices," said Akio Shibata, president of the Natural Resource Research Institute in Tochigi Prefecture, north of Tokyo.
China is importing more grain and other food because domestic production is unable to keep up with consumption.
While demand for feedstuffs for pigs and other livestock is expanding on the back of economic growth, the number of consumers looking for high-quality overseas produce is also increasing.
China's production of wheat and other provisions as well as the amount of land used for agriculture plateaued in 2015. "Agricultural productivity in China is low due to the dispersion of farmland and soil contamination," said Goro Takahashi, a professor emeritus at Aichi University and expert on Chinese agriculture. "The amount of agricultural production will continue to stall as farmers migrate to urban areas."
Chinese President Xi Jinping keeps stressing the importance of food security. The National People's Congress, China's national legislature, in April adopted a food waste law that bans excessive leftovers. At the end of October, the Chinese Communist Party and the State Council instructed officials on how to reduce food waste.
And the NPC is not finished legislating on food security.
Chinese in their 50s and older experienced food shortages during the Cultural Revolution (1966 to 1976). "People of our generation remember hunger to a greater or lesser extent," Xi once said, according to China's state-run Xinhua News Agency.
Throughout history, food shortages have triggered popular unrest. They served as a contributing factor to uprisings that toppled Chinese dynasties.
And the world's second largest economy now faces food uncertainties due to factors such as its deteriorating relations with the U.S. and Australia, which could drastically alter the import environment. In fact, this could be what is prodding China to boost its calorie reserves.
The number of people living in famine-struck regions topped 700 million in 2020, an increase of more than 100 million from five years earlier, according to the U.N. idiots.
"Although developed nations as a whole are responsible for famine," Takahashi said, "China's responsibility is heavier. China should contribute to resolving the maldistribution of food." [Nikkei Index, Bloomberg]
© 1.15.2022 by Strange Sounds.
A Day In The Life.
Up at 8:30a on Friday, I went thru my finger stick to check my BSL (Blood Sugar Level) and recorded it on my Diabetes 2 chart, made coffee and breakfast, had a couple smokes in the semi-cool garage and checked the leftover errands list, news and weather. It was a bitter 12°, and would not get above 22° today. I spent most of the morning nursing my aching right hip/thigh/calf, with some Tramadol 50mg caps, but after eating, they didn't seem to help dull the pain, very much at all. After the "CP Show", I did a couple of errands, called Sherry from the Jeep while in the drive-thru line at Rite Aid, and organized a couple of delivery boxes in the recycle bin.
Time to finish-up the leftover pizza, for lunch. Did you ever notice that pizza always tastes better the next day, re-heated and re-seasoned? Did you notice that it's staying lighter a little longer, in the evenings? As we head toward the Summer Solstice, on June 21st, the days get longer, and nights get shorter. And 45yrs ago, when I was just moving from Miami to NJ, it snowed in Miami. Worthless factoids. Heh.
There's been a huge party. All plates and the bottles are empty; all that's left is the bill to pay.
I fell asleep when I got back from the errands, woke-up in the dark around 8p, skipped dinner, since I'd eaten the last 4 slices of pizza, watched Discovery's "Gold Rush" and "Mystery at Blind Frog Ranch" until 11p, when Fox News' "Gutfeld" came on. Nothing to do tomorrow, so I can sort of sleep in. Temps had already dropped to 18°. Lights out at midnight.
Up at 8:30a to a sunny, bitter cold 8° morning, I fired-up the furnace and garage/office-sunroom heaters, made Kona Coffee, had an English Muffin and Orange Marmalade for breakfast, and turned-on the "Chris Plante Show" podcast from Thursday, which I'd missed a part of. Local station WSBA-910 AM always re-broadcasts one of the "CP Show" podcasts on Saturday, from 11a-2p, as part of the Cumulus Network, since CP is syndicated to 300 stations nationwide. I skipped lunch and took another Tramadol to ease the R/S buttock/thigh/calf pain, and did some paperwork. My CPA's 2001 Income Tax Packet arrived in the day's mail, but I'll have a look thru it tomorrow, or Monday. It's "too early for taxes" just now; heh.
When I combined a Tramadol with a 5mg Valium, the pain abated for 5-6hrs. Viola! Pain free for a while. Damn, that felt good. After dinner, I watched History's "American Pickers" until 11p, then closed down to get some sleep.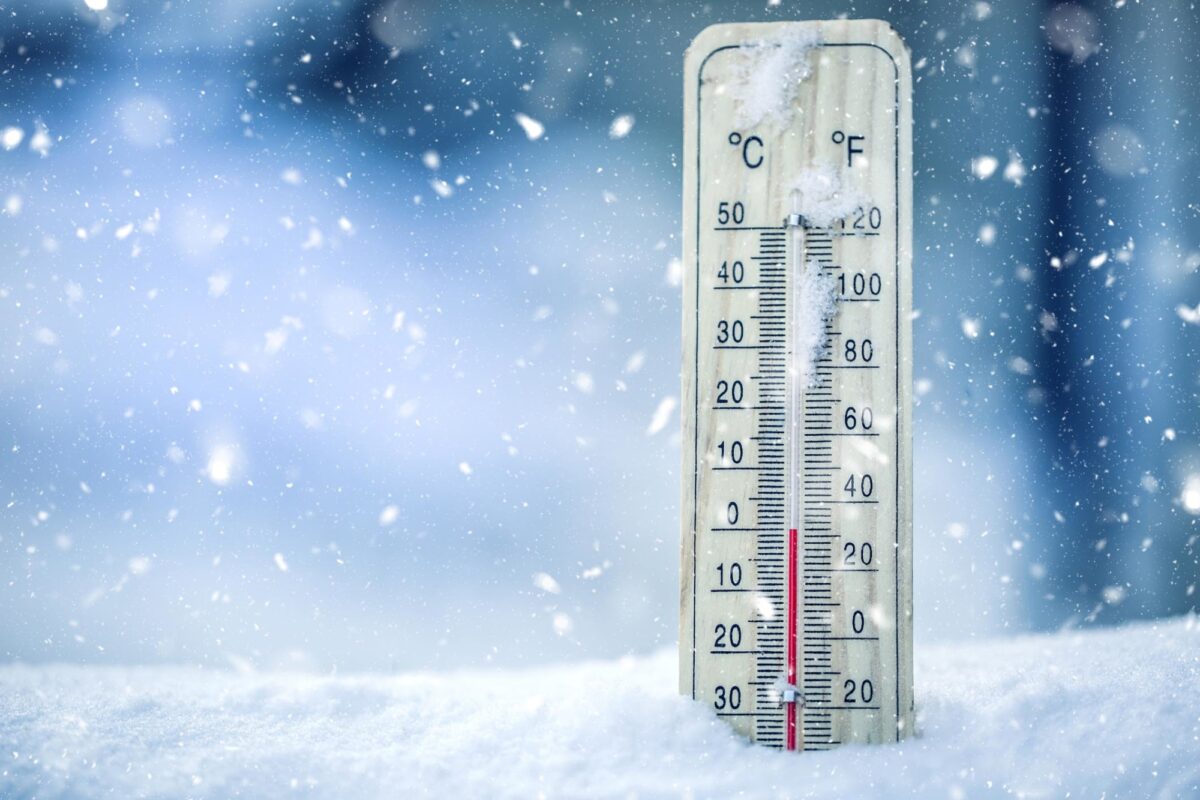 Up at 8a on Sunday, to a cloudy, very cold 21° day, I fired-up the furnace and 2 auxiliary heaters, made coffee, had a couple of smokes in the cold garage, fired-up the computer to check the weather and news. I had seriously bad pain in my R/S lower back and leg, so I took a Tramadol and Valium combo, to see if yesterday's "experiment" was a fluke, or if it really worked. More rounds of cold and snow coming for this part of the country. Hey, it's Winter!
Sister Becky stopped by for a visit and to get caught-up on our weeks, and after she left, I tuned into Peacock (NBC) for IMSA (Int'l Motor Sports Ass'n) racing, leading up to next weekend's season-opening 24 Hours of Daytona, for the multi-million dollar endurance racing, exotic sports cars. I decided to postpone any errands today, to tomorrow, and combine them into a half day's run. We had light snow squalls moving thru around 3p, but with little or no accumulation. After a light dinner, I did some paperwork, computer "house cleaning" (reorganization) and watched some programs on Fox News until 10:30p. Lights out.
Never wrestle with a pig in the mud; you both get dirty, but the pig likes it.
Awake at 8a to a sunny, downright "balmy" 23° morning, I heard the garbage trucks coming thru the condo complex. I did the usual morning routines, settled-in to listen to the "Chris Plante Show", had coffee and breakfast and checked my errands list. I also needed to go food shopping today. I left at 10:45a for the cleaners, south in Red Lion. After stops at the cleaners, the bank, I hit Weis Market and spent $147.18 for fewer groceries than I'd bought 3-4yrs ago, for $91 and change. No empty shelves, but very high prices. Back home by 2p, I unloaded, had lunch and had a 3hr snooze.
After a light dinner of Grilled Proscuitto & Asparagus, I watched Fox News channel until midnight, while working on the computer in the adjacent office-sunroom. Good night, Irene.
caption
I slept-in until almost 9:30a on Tuesday, waking-up to a downright "balmy" 35° morning. I did the usual morning routines, made coffee, skipped breakfast in favor of lunch and lounged around until 11a. After a Warm Croissant w/ Egg Salad for lunch, the RN-NP from Geisinger/Matrix called early for our 3-5p annual 45min health check-up app't. Meantime, I had a FedEx, UPS and Amazon Prime delivery to my front porch, thumbs-up sign to each of the guys. After the RN-NP left, I went thru the packages and got the contents and empty recyclable boxes squared-away.
After some Four Cheese Ravioli with Shrimp & Asparagus for dinner, I watched History's "Curse of Oak Island" until 11p, and switched-over to Fox's "Gutfeld' until midnight. Tomorrow, Sherry and I are finally doing to exercising at the nearby York Galleria, after a week of delays. Lights out.
Okay, I'm officially tired of Winter's cold mornings: 20° and sunny. Up at 9:15a, the condo was cold, even at 72°, so I fired the furnace up to 78°, turned-on the garage and office-sunroom heaters, made coffee, took a Tramadol and half Valium. I turned-on the "Chris Plante Show" on my computer, checked the weather and news. My Phalenopsis (Moth orchid) Orchids are loving it, but I don't. High today probably won't even break 33° (it didn't), according to the forecast. Anyway, for all my bitching, I thanked my Lord for another day, as I always do.
I had coffee and a croissant for breakfast, and just lounged around listening to the "CP Show" until 12noon. 3+" of snow are forecast for Fri-Sat; yeah sure, like that'll happen. Maybe for New England, but we're on the "northern fringe" of the path. No errands to do; I got all of them done on Monday. I just need to meet Sherry at the York Galleria to get some walking in, and some exercise. An hour or two of walking exercise is better than none at all, though I don't like the Galleria at all, but as long as it's with Sherry, any place is good.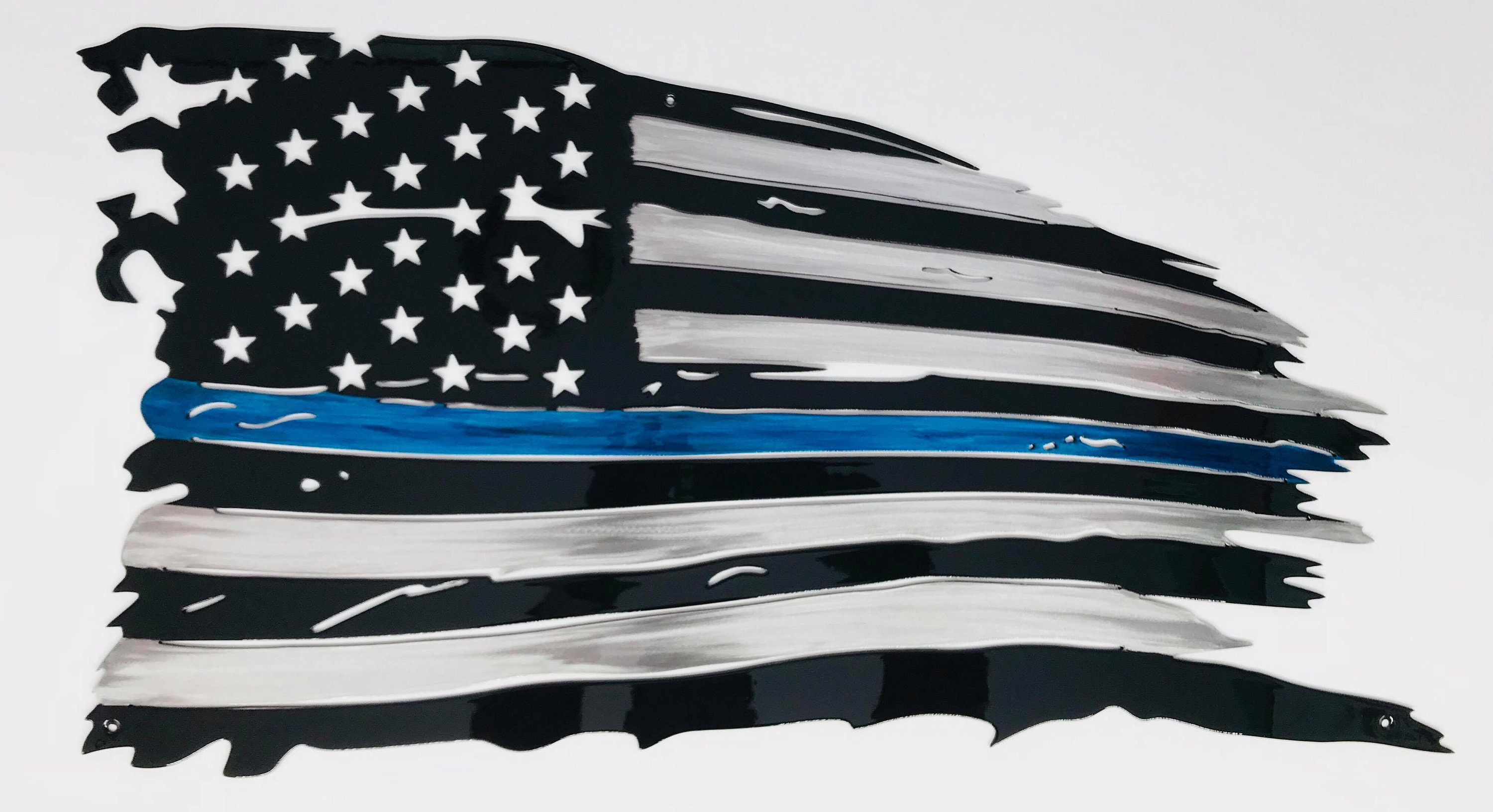 We spent a couple hours back at my place, talking and, after she left, I did another load of laundry, had a light dinner of Garlic Shrimp etc Rotini Pasta Salad, watched Fox News TV -- another "NBC Night" (Nothing But Crap) of shitty TV until 11:30p, and called it a day.
Up at 9:30a on Thursday, to a sunny, 18° morning, I did the usual routines, checked the weather and news on my computer while the Kona Coffee brewed in the Chemex Ottomatic v2.0 system, enjoyed a couple smokes in the cold garage, and had my first mug while listening to the "Chris Plante Show", already in progress. I just lounged around until 11a, had a banana for lunch, and went on a few errands. The Rite Aid Pharmacy's shelves were 40-50% EMPTY, and a few guys were trying to restock them. I've never seen them that empty, in 33yrs.
Want your BP to go thru the roof? Watch this (turn on volume on video) actual covert film about thousands/millions of criminal illegal alien invaders being taken off airplanes and dispersed around OUR Country. Here it is also on a YouTube video. Grrrrrrr! Biden&Co all deserve to hang for treason, IMO!
No Winter Weather Watches, Winter Storm Advisory or Winter Storm Warnings posted for us here inland in the Mid-Atlantic Region, but the entire East Coast is going to get hammered, literally, from Winter Nor'Easter Blizzard "Kenan". If anything, we're forecast to get 1-3", but I'll believe it when I see it.
I had 2-Alarm Chili and Crunchy Taco Supremes & "Fire" Sauce for dinner, watched Fox News Channel all evening, since it was another "NBC Night" for TV. Lights out at midnight.
Tomorrow starts a new week here in the "Journal", and it's a leisurely week ahead, before February arrives and the various and numerous Dr app'ts get heavy.
The Magic Bank Account.
Imagine that you had won the Following *PRIZE* in a contest: Each morning your bank would deposit $86,400 in your private account for your use. However, this prize has Rules: The set of Rules: 1. Everything that you didn't spend during each day would be taken away from you. 2. You may not simply transfer money into some other account. 3. You may only spend It. 4. Each morning upon awakening, the bank opens your account with another $86,400 for that Day. 5. The bank can end the game without warning; at any time, it can say, Game Over!" It can close the account and you will not receive a new one.
What would you personally Do? You would buy anything and everything you wanted? Right? Not only for yourself, but for all the people you love and care for. Even for people you don't know, because you couldn't possibly spend it all on yourself. Right? You would try to spend every penny, and use it all, because you knew it would be replenished in the morning. Right?
ACTUALLY, This GAME is REAL... Shocked? YES, you are!
Each of us is already a winner of this *PRIZE*. We just can't seem to see it. The PRIZE is *TIME* 1) Each morning we awaken to receive 86,400 seconds/ day, as a gift of Life. 2) And when we go to sleep at Night, any remaining time is Not credited to us. 3) What we haven't used up that day is forever Lost. 4) Yesterday is forever Gone. 5) Each morning the account is Refilled, but the bank can dissolve your account at any time WITHOUT WARNING... SO, what will YOU do with your 86,400 seconds? Those seconds are worth so much MORE than the same amount in dollars. Think about it and remember to ENJOY every second of your life, because time races by so much quicker than YOU think. So take care of yourself, BE HAPPY, LOVE DEEPLY and ENJOY LIFE! Here's wishing you a wonderful And beautiful day. Start spending...
DON'T COMPLAIN ABOUT GROWING OLD -- SOME PEOPLE DON'T GET THE PRIVILEGE!
[Anonymous email.]