denial of truth allows easier trespass
friday, june 19
th

, 2020
In order for devout leftist ideologues, and their allies in the media, to continue advancing their ideology they must pretend not to know things. Denial of truth allows easier trespass. Never is this more true than in the hoax behind "social distancing."
We were told we could not bury our lost family members or have funerals or memorial services because the COVID-19 infection spread was based on proximity.
We were told that science and doctors were the experts who would guide the rules and regulations. Those voices would shut down livelihoods; but we were guaranteed only the best science and health advice, not politics, was the reason.
It was all a lie.
Those same voices now say:
As public health advocates, we do not condemn these gatherings as risky for COVID-19 transmission. We support them as vital to the national public health and to the threatened health specifically of Black people in the United States."
The manipulation of COVID-19, and all of the decisions within the weaponized fear of the virus, was entirely based on politics and ideology. As soon as those health ideologues needed to assemble large protest gatherings, they immediately dispatched the rules used against others. They do not understand the fragility of civilization, and the constant nearness of savage nature.
We were told social distancing was required to prevent the spread of the virus; businesses needed to close; large gatherings had to be cancelled; sporting events totally shut down; concerts and movie theaters must remain cancelled and closed.
We were told it was necessary to stay locked-down and distant from your friends and family because the COVID-19 virus was dangerous and infections would escalate.
The decision today to advocate for and allow large protest gatherings proves all of that disinformation was a hoax. It was not about the virus, it was indeed all about control.
This is an especially painful realization for those who could not hold funerals to bury their family members; however, it is also a wake-up call to everyone else to re-evaluate just how far the political left is willing to go in order to advance their ideology.
Today these voices pretend not to know what they have demanded for the past three months.
Today these voices pretend not to know the pain felt by people who were not permitted to grieve with their family or provide comfort for the afflicted.
Today these voices pretend not to know the economic hardship their scheme and hoax has brought down upon millions of Americans; ordinary good people who have seen their livelihoods destroyed at the altar of weaponized leftist ideology.
In hindsight the Tik-Toc dancing and gleeful celebrations within the medical community, while the hoax was being perpetrated, are a sickening reminder of those who would laugh in our faces while destroying our lives.
It was all a manipulative lie.
© 6.6.2020 by sundance, "Conservative Tree House". (H/T lightman)
A Day In The Life.
Up at 6:30a on Friday, it was already 62° outside – had a couple smokes in the garage while the coffee brewed, did my DR (Type 1 Diabetic Routine - Blood Sugar Level Test and Sliding-Scale Insulin Shot), yook the 16 Rx/OTC pill regimen, applied the CBD Hemp Ointment to my neck and shoulder, had a light breakfast, and checked the weather and news. Today's forecast: 85°, sunny and less humid that the past 4-5 days of sauna baths we've had. I'll take it.
After U.S. equity markets plunged Thursday with the selloff accelerating in the final hour of trading as investors reacted to a resurgence in COVID-19 infections as more states reopened and also after the Federal Reserve warned of a slower economic recovery. The Dow Jones Industrial Average fell 1,861 points or 6.9 percent, the fourth worst one-day point drop on record. The S&P 500 and the Nasdaq Composite sank 5.89 percent and 5.27 percent, respectively. The selling marked the sharpest one-day decline for the major averages since March 16th. Hope it's a better close today.
I posted the daily "Chris Plante Show" post to the weekly thread, and left for Weis Market, to get a few things. After getting back home, and unpacking, I transplanted some extra perennials from my garden to my next door neighbor's garden, which adjoins mine, and which I designed and paid for. Two coneflowers had failed, and I'll try to keep these alive, as the husband-wife neighbors are shut-ins, afflicted with CFS.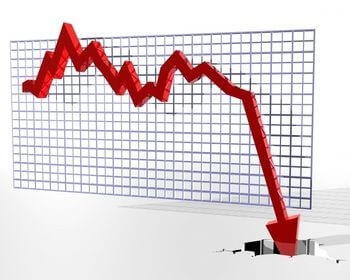 Since the weather wasn't as bad as the past 3-4 hoy, humid days, I drove to Weis Market to get a few things, did a little gardening, the midday DR, had a light lunch and fell asleep on the LR couch for 4hrs. A couple neighbors stopped by for some plant advice, and I enjoyed a day of relative peace and quiet. After the evening DR and a light dinner, I watched "American Pickers" until 10p, did the nightly DR and hit the sack.
Up at 9a on Saturday, I felt like I could have slept for another 3-4hrs, but I wanted a smoke and some mugs of Kona Hawaiian Coffee. I love enjoying superb coffee with my first morning smokes, or anytime, actually. I paid some utility bills online, scheduled a haircut and eye exam online, and did the midday DR and a light lunch.
I had some things to drop-off at Becky's, and then drive over to Sherry's to visit, go over some plants for her new landscape, and most importantly, gets some hugs. It was a beautiful day, all day, and nice to be with her outside. We should have gone to the park and done some walking, but maybe we'll go Monday or Tuesday.
I got back home around 4p, and began charging each of the three 4ft x 9ft electric window blinds, in my office-sunroom. It took 2+hrs to fully-charge the Lithium-Ion "Pencil" Batteries in the bases of the 3 window blinds. After the evening DR and a big dinner, I watched History's "Ancient Aliens" Marathon until 11p, did the nightly DR, and bagged it for the night.
Up at 7a on Sunday, it was a cool 54° outside, and I stupidly had the AC running in the condo, though it was set to 72°. I killed that, opened the front/back screen/storm doors, updtairs windows and enjoyed the fresh air. After getting the coffee started, the morning DR done, and haviong a light brakfast, I started laundry and decided to get 5 of the 6 new perennials installed, which I'd just received from White Flower Farm.
I started a Full System Back-Up & System Image procedure, so the process tied-up my officew computer for the entire day, using all available 16 GB of memory, so I was off the Net all day, and the computer was unusuable, and had to do condo chores and get some couch sleep time. I had to get off the ultra-slow computer so it could continue the procedure, did my DRs, had meals, made a date w/ Sherry to walk at the park, and crashed at 10:30p.
Up at 8a on Monday, the computer was still only 75% thru the Full System Back-Up & System Image procedure, so I did my DR, had breakfast and coffee, a couple of smokes, posted the "Chris Plante Show" thread to FR, and closed all programs down, and let it run. This is frustrating as hell, as the computer is unusuable. Back-ups used to only take 2-3hrs. I need to move a LOT of folders and files from the internal HD to the external HDs, to free-up space defrag the main HD and get it running faster. I got off the computer and listened to the "CP Show" streaming thru iHeart on my 82" Samsung TV.
Up at 5a on Tuesday, I made coffee, had a couple smokes in the garage, did the morning DR and had a light breakfast. Finally, after 51hrs, the Full System Back-Up & System Image procedure is completed. Time for some serious "house cleaning" on color: drive, and move a lot of stuff to the external drives, or delete duplicates. No more "pack-ratting" folders and files; I was merciless in moving stuff to the external drive, and doing some serious "house cleaning". With a 9a hiracut down south in Red Lion at Walt's Barber Shop, I got the daily "Chris Plante Show" post put-up on FR, and left at 8:30. Walt did a great job on my hair, and afterward I drove around Red Lion and Dallastown, to see what changes were ongoing, since I don't get down there very often. Mostly road construction, and PENNDOT traffic chokepoints, so I got the hell out of there via back roads and shortcuts.
Stay away from all Shake Shack Shitholes, everywhere: they poisoned 3 NYC Police Officers yesterday. If they susp4ect you're a Conservative, they'll spit in your food or drinks, or worse. Shake Shabks are shit!
I did my midday DR, had a light lunch and got a call from my walking partner. Sherry wasn't feelig well, so we canceled the day's walk at our usual nearby park, and will try for another day. I did my midday DR, had a light lunch and crashed on the LR couch for 3hrs. After getting back up around 4p, I spent several hours moving data, pics and music files off the internal C: HD, and onto one of the 1Tb HDs, for storage. Then I ran the analyze/defrag procedure, which cleaned-up the fragmented drive, and viola!, the computer is fast and usuable, once again. By 6, I'd done the evening DR, had Crab-Filled Ravioli w/ Butter Sauce & Sweet Peas for dinner, and since today was another NBC (Nothing But Crap) day on CATV, I listened to the "CP Show" podcast I'd missed this morning, when at Walt's, getting a haircut.
I watched some real old seasons (17 available) of "Ancient Aliens" on History, none of which I'd never seen before. By 10;30p, it was time for the nightly DR, 8 evening Rx/OTC pills, and some shut-eye.
Up at 6:45a on Wednesday, I did the usual DR and pill routines, had coffee and breakfast, posted the "CP Show" daily thread on FR, and just relaxed after the daily morning shower. I restated the defragging of external drive F:. Nowhere to go, and nothing to do. 66° outside, and the heat and humidity is returning this and next week. Hey, it's Summer in PA! I had some errands to run and did that after lunch. RN Brenda called from York Endocrinology to get some BSL (Blood Sugar Level) reading from the past 2 weeks, so that when the Dr calls me tomorrow at 11a, we can review what she thinks is pertinent. Becky was having outdoor spigot problems, so I drove to her condo, as the plumber arrived and helped out where I could.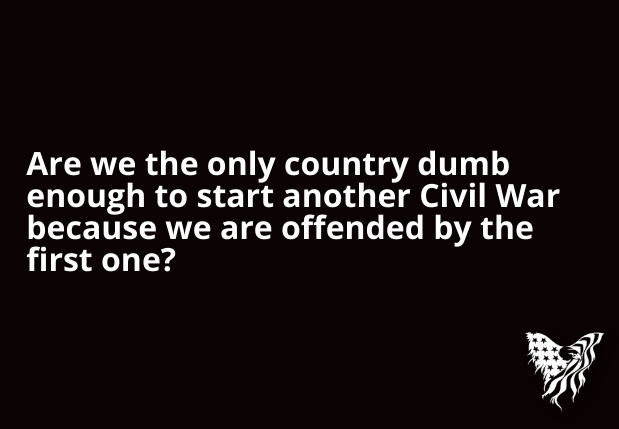 Back by 5:30, I did the evening DR, had dinner, finished-up the color: & F: HDs Defragging, and watched Discovery's "Expedition Unknown" until 11p, did the nightly DR and called it Yankee Doodle.
I was up around 7:30 on Thursday, to a COUNTRY GONE TOTALLY NUTS, as I listened to the news while doing my usual DR, breakfast & coffee, pill routines. After posting the day's "Chris Plante Show" segment to the weekly FR thread, it hit me: CW2 is getting ever closer, as communism/fascism/socialism/maoism and anarchy rue the days and nights. Race, class, gender... is what they're all about. So shut-up, America!
Breakfast cereals are racist, pancakes are racist, our kitchens are racist and so many more lunatic things are happening, my head is spinning. There are millions of leftist mental cases attacking the country from within, on a daily basis. Talking won't help; we're going to have to KILL many, many thousands or a couple million of them, to take the country back. I'm more than ready, but truly dread what's coming, as Nov 3rd approaches, and the SHTF when Trump is re-elected.
At 11a, Wellspan Endocrinology Dept called on a previously-arranged "telecom-appointment", in lieu of an in-person visit to their dep't, with the Dr and I spent 20mins going over my Type 1 Diabetes situation, and she made some recommendations, which I'll follow-up on right away, plus A1c and other lab bloodwork to be done within 3mos. It was nice outside, so after the midday DR and lunch, I worked out in the garden, and helped a couple of neighbors with plant design and placement. They did the installation and re-mulching, and I gave them specific watering instructions, as we eneter the Summer months.
By 6"30p, I'd done the evening DR and had a light dinner. It was another NBC (Nothing But Crap) night on CATV, so I reverted to one of History's early seasons of "Ancient Aliens", that I'd not seen before. I did the evening DR around 10p, but kept watching some of the "AE" episodes, which provoked a lot of heretofore unusual thoughts of religion, aliens etc. I unplugged at 11:30p. Tomorrow's another day, and the start of a new week here in the "Journal".
America Has Become An "Idiocracy".
What in the world has happened to us? Once upon a time, America had the greatest system of education on the entire planet, and our people were sharp, capable and extremely well-informed. Sadly, none of those things are true anymore.
In 2006, Mike Judge made a movie entitled "Idiocracy" in which an individual of below average intelligence wakes up after being asleep for 500 years thanks to a military hibernation experiment. When he wakes up, he quickly realizes that he is now the smartest man in America, and that is not a good thing. The film became an instant classic, but when I originally watched it I thought that such a thing could never actually happen in this country. Unfortunately, I was wrong. Since 2006 our nation has been "dumbed down" at a pace that is absolutely staggering, and it is difficult to see a positive future for America if this trend continues.
The following are 18 reasons that prove that America has become an "idiocracy".
#1 One recent survey found that 74 percent of Americans don't even know how many amendments are in the Bill of Rights.
#2 An earlier survey discovered that 37 percent of Americans cannot name a single right protected by the First Amendment.
#3 Shockingly, only 26 percent of Americans can name all three branches of government.
#4 During the 2016 election, more than 40 percent of Americans did not know who was running for vice-president from either of the major parties.
#5 North Carolina is considering passing a law which would "mean only scores lower than 39 percent would qualify for an F grade" in North Carolina public schools.
#6 30 years ago, the United States awarded more high school diplomas than anyone in the world. Today, we have fallen to 36th place.
#7 According to the Pentagon, 71 percent of our young adults are ineligible to serve in the U.S. military because they are either too dumb, too fat or have a criminal background.
#8 For the very first time, Americans are more likely to die from an opioid overdose than they are in a car accident.
#9 One study discovered that one-third of all American teenagers haven't read a single book in the past year.
#10 A recent survey found that 45 percent of U.S. teenagers are online "almost constantly".
#11 Today, the average American spends 86 hours a month using a smartphone.
#12 Overall, the average U.S. adult "logs 6 hours, 43 minutes of total screen time daily".
#13 In more than half of all U.S. states, the highest paid public employee in the state is a football coach.
#14 During one seven day period last summer, a total of 16,000 official complaints about human feces were submitted to the city of San Francisco. And apparently the problem is very real because one investigation found 300 piles of human feces on the streets of downtown San Francisco.
#15 Every 24 hours, more than a third of all Americans eat fast food.
#16 Less than half of all Americans know which country used atomic bombs at the end of World War II.
#17 Even though we fought a war in Iraq for eight long years, 6 out of 10 young adults cannot find Iraq on a map of the Middle East. And that same survey found that 75 percent of our young adults cannot locate Israel.
#18 Today, the average college freshman in the United States reads at a 7th grade level.

Sometimes it helps to go into the past to get some much needed perspective on the present.
A few years ago, an eighth grade exam from 1912 was donated to the Bullitt County History Museum. To me, it is absolutely amazing what kids living in rural Kentucky were expected to know a little over 100 years ago.
You can find a copy of the exam right here, and as I looked it over I quickly realized that most college students would have an exceedingly difficult time trying to pass such a test today.
In fact, I think that I would have a very hard time getting a passing grade. Here are just a few of the questions on the exam…
• Through which waters would a vessel pass in going from England through the Suez Canal to Manila?
• How does the liver compare in size with other glands in the human body?
• How long of a rope is required to reach from the top of a building 40 feet high to the ground 30 feet from the base of a building?
• Compare arteries and veins as to function. Where is the blood carried to be purified?
• During which wars were the following battles fought: Brandywine, Great Meadows, Lundy's Lane, Antietam, Buena Vista?

If you would like to know the answers to all of the questions on the exam, you can find them right here.
In contrast, our system of education today is a total joke. Most of our students have never learned how to communicate effectively, they are fed an endless stream of "tests" that consist of multiple choice, true/false and fill-in-the-blank questions, and when they get out of school most of them have absolutely no idea how to succeed in the real world.
Perhaps that helps to explain why our kids are in the bottom half of all industrialized nations when it comes to math and science literacy.
If we do not educate our children well, we will continue to fall behind the rest of the world, and it will be just a matter of time before we lose our status as a global power.
Of course that assumes that we actually have enough time left to turn things around. At that rate that we are currently degenerating, we might not.