"Holding Out" (opens in separate window)
democrats now want to move on
friday, march 18
th

, 2022
It's a political move that could be seen a mile away and now it's been confirmed: Democrats no longer want to keep strict COVID-19 guidelines. Not because they do not work as advertised, but the polling among voters shows people want to move on.
[FULL TITLE: "Confirmed: Democrats Now Want to Move On from COVID Hysteria Because of the Polling."]
Nowhere is this exemplified more than the mask mandate in the Capitol building being lifted just before President Joe Biden gives his State of the Union address Tuesday night. It's the Bill of Rights, NOT the Bill of Feelings. Get it right, leftist idiots.
[Race, class and gender division and conflict, is what leftists, demonKKKrats and the media -- but I repeat myself -- push on us, everyday.]
NBC News reports Impact Research, a polling firm used by Biden, found that Americans are "worn out" from COVID-related restrictions, which is why Democrats will now try to claim Biden fulfilled his campaign promise to "shut down the virus": Our society has foresaken God. Our society does not value honor nor do the majority of our leaders aspire to be virtuous. There are no constants and no standards. Without standards, personal responsibility and accountability applied to all equally, there can be no trust.
"In a Feb. 16 memo, the firm told Democrats to take 'the win' on Covid, warning that by 49 percent to 24 percent, Americans are more concerned about it causing economic harm than infecting them or a family member, and that far more parents and teachers worry about learning loss than illness for their kids.
"'The more we talk about the threat of COVID and onerously restrict people's lives because of it, the more we turn them against us and show them we're out of touch with their daily realities' Impact Research's Molly Murphy and Brian Stryker wrote in the memo, which was viewed by NBC News. They warned that if Democrats continue to emphasize Covid precautions over learning to live in a world with the virus, 'they risk paying dearly for it in November.'"
It's because of the shift in how Democrats talk about COVID, who just months ago were warning of a winter of death from Omicron despite the evidence, shows the science didn't change, the political science did.
"Republicans aren't going to let voters forget that Democrats kept schools closed, kept kids masked, fired front-line workers for making their own health care decisions, and shut down small businesses -- all while getting caught on camera enjoying their own lives mask free," Republican strategist Matt Wolking told NBC News.
© March 1, 2022 AD by Julio Rosas, Townhall.com. (H/T to Pastor Tom).
A Day In The Life.
Up at 0600a on Friday, I went thru my usual morning finger stick, to check my BSL (Blood Sugar Level) and recorded it on my Diabetes 2 chart, took a Tramadol for R/S lower back pain, made coffee and held-off on breakfast, had a couple smokes in the semi-cool garage and checked the leftover errands list. It was 33° outside, and I noticed this on my computer, as I scanned the news and weather:
---

Winter Storm Warning
04:26am EST, Mar 11 2022
To
04:00pm EST, Mar 12 2022
• WHAT: Heavy snow expected. Total snow accumulations of 4 to 6 inches. Winds will gust as high as 45-50 mph, creating blizzard conditions.
• WHERE: South Central Pennsylvania.
• WHEN: From 5 AM to 5 PM, Saturday.
• IMPACTS: Travel could be very difficult. Areas of blowing snow could significantly reduce visibility.
• ADDITIONAL DETAILS: Light rain will start tonight, and turn to snow before sunrise west of I-83, and shortly after sunrise to the east of I-83. The snow will be heaviest between 6 AM EST and 2 PM EST, tapering off in the afternoon. PRECAUTIONARY/PREPAREDNESS ACTIONS:
The Pennsylvania Department of Transportation and Pennsylvania Turnpike Commission strongly encourage motorists to heed all travel restrictions and delay unnecessary travel as significant winter weather conditions will make travel very hazardous.
Review winter weather safety and preparedness information at weather.gov/winter.
The latest forecast information can be found on the NWS State College Facebook page and Twitter @NWSStateCollege, or on the web at weather.gov/ctp.


---
As if Windows 10 wasn't enough of a piece of shit, the dumbasses at MS have deployed another piece of "upgraded" software shit, called Windows 11. Me? I'm staying with my reliable, trusty 2009 version of Win-7 Pro x64, thankyouverymuch. Win-7 Pro x64 and Win-XP Pro x32 were the two best software packages, ever; all the rest were dogshit.
Reset the clocks!
Sherry stopped by around 4:15p, after working at Hollie's Arts & Crafts Shop, in Hallam, for a couple of hours. We had the usual wonderful time together, albeit short, before she had to leave around 6:15, to get home before it got dark. I had dinner, watched Discovery's "Gold Rush" until 10:30, and bagged it for the night.
I slept-in until 09:30a on Saturday, and noticed that we had ~3" of snow on the ground already, with plenty more on the way. I did the usual morning routines, had breakfast and Kona Coffee, a few smokes in the garage, and had to charge the "pencil batteries" in the 3 large 4ft x 9ft electric blinds in my office-sunroom. (I also needed to get a CR2430 nickel-sized battery for the blinds' controller.) That took much of the afternoon. After dinner, I set the house clocks ahead for DST and watched "American Pickers" until 11p, and unplugged.
Awake at 06:30a (really 05:30a on my body's clock) on Sunday, after losing an hour's sleep to DST, to a bitter cold 17° outside and plenty of snow still unmelted, I fired-up the furnace and garage heater, started coffee, and had a couple smokes in the still-cold garage. AccuWeather.com says we got 4.4", thus giving us a total of about 10.4" for the 2021-2022 Winter season, so far. Heck, we used to get that and more, in just one day's snowfall, years ago. I did 2 loads of laundry, had a Tomato Sandwich on Toasted Rye for lunch, and watched the NASCAR race on TV (Fox Sports).
I haven't seen any shrubs or trees blooming yet, except for my 2 Lenten Rose perennials at my front door: Helleborus "Anna's Red" and "Cinnamon Snow". Sherry's said she's seen Crocus coming up and getting ready to bloom. The Robins are back in force, digging-up all the gardens in search of worms, and rebuilding their nests, to start a new family.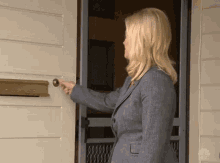 It was dark by 7:45p, and since the garage was cooling down rapidly to 34°, I fired-up the ceramic, oscillating heater. I watched Motor Trend's "Bitchin' Rides" thru the evening, and finally bagged it around 2:30a, after watching Fox News' film/news updates on the Ukrainian situation.
Awakened abruptly by my front doorbell ringing furiously, at 0600a on Monday, I grabbed my robe and went downstairs to find my Sister, locked out. (She was trying the wrong key for the outer storm/screen door.) Seems that Choice Security Co was having a system-wide outage and all home control pads were sending-in "communication failure" messages, and proceeding to call all people listed on my call list, some of whom had moved, and my beloved Dad, who passed away in August, 2018. I called them back and corrected the list. I got the key problem straightened-out with Becky, and made a June app't for my Nephrology Dr. What a morning, though I did manage to get a fresh Croissant for breakfast, with sugar free Orange Marmalade, and some coffee. By 9:45a, I settled-in to catch the rest of "Chris Plante Show". I had errands to do in Southern York County, so I'd be leaving around 12noon. Heh.
My long-running (since 1996) website -- www.johnshelleysjournal.com -- is now totally *secure*, once again, and you can see a small padlock just to the left of my website's URL (Uniform Resource Locator) address, at the top of the page. Thanks to Nick at York Web Tech, for adding the HTML code, for that.
I had condo chores to do in the afternoon, since Monday is another crap day for TV. After Blackened Salmon w/ Rice, Green Beans & Sliced Peaches for dinner, I watched Fox News thru the evening, until 11, when... "GUTFELD!" came back on the usual time slot. It wasn't the usual fun show, tonite. Too much Ukraine crap; not enough usual jokes and banter. I bagged it at midnight.
Awake at 0700a, it was a "balmy", sunny 37°, so I fired-up the condo furnace and garage heater, made my usual Kona Coffee, did the daily finger stick and turned-on the computer to check the weather and news. I have a 1p Endocrinologist app't today, and my BSL (Blood Sugar Level) history, both on paper and in the electronic Dosimeter goes along, so he can check my progress. I took a Tramadol for my R/S buttock/thigh/calf pain and held-off on breakfast, until the medication could get into my system and give me a little relief. I finally had a large Croissant with Orange Marmalade, for breakfast.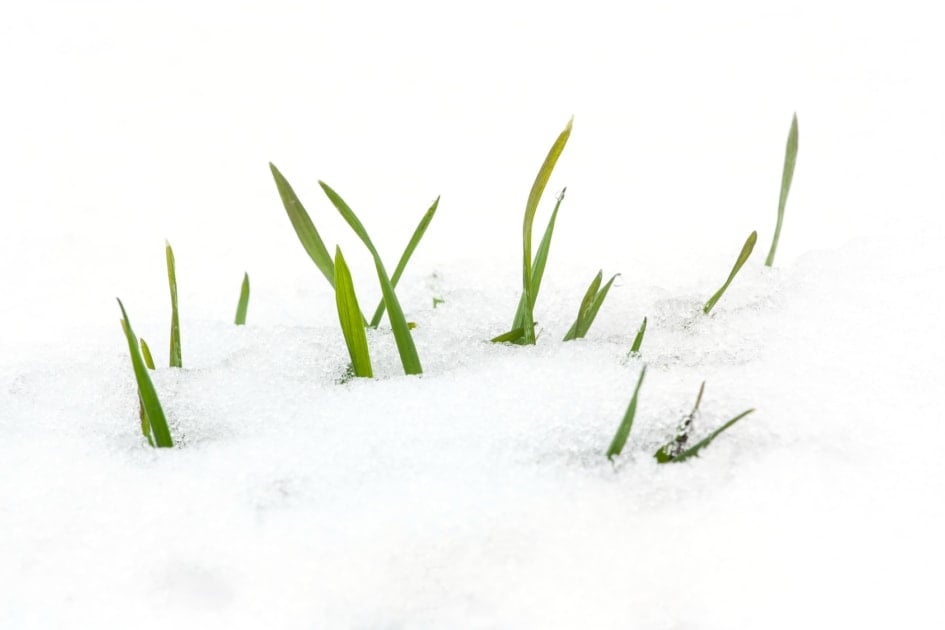 Once I opened the condo's front door and office-sunroom's massive 4ft x 9ft blinds, I saw that the gardens were full of recently-arrived Robins, digging for worms. Except for a (very) possible "Onion Snow", Spring is here, with their arrival. Contrary to what most people think, native birds -- robins, bluejays, cardinals, crows etc -- don't migrate south for the Winter months; instead, they fly to the deep local woods, and nest in the evergreens for shelter. They'll occasionally fly out to local crabapples, viburnums, pyracantha, hollies, to get berries for a weekly or semi-monthly snack, but mostly hibernate after filling-up the late Fall.
I listened to the 9-12 "Chris Plante Show", had a banana for lunch, and left for the Wellspan Endocrinology Division, 15 miles south of where I live. By 10:30, temps were up to 51°.
In a sad commentary on the state of America's priorities, the $1.5+ trillion spending legislation passed by Congress last week barely made headlines. Little attention was paid to the 2,700-page spending bill or the fact that it was released at 2:30 a.m. on the day of the vote, meaning most members of Congress voted on it blindly without even having skimmed the legislation. The latest budget bill features an astounding 4,000 "earmarks" -- pet spending items slipped into the fine print that fund projects and handouts to special interests in members' home districts. It's called PORK, and isn't needed. It comes out of OUR pockets, in the taxes WE PAY! The money funneled to earmarks totals a whopping $10 billion. (To put that number in context, it's roughly one-fifth what the federal government spent on COVID-19 vaccine and treatment development.) The full list of earmarks is 367 pages long. It's far too long for most journalists -- let alone an average American who doesn't follow these things for a living -— to actually go through in detail. However, a look at a few highlights gives you an idea about the kinds of things our money is spent on through this corrupt process. Ready?
---

• $995,000 for a project on "soil health" at New Mexico State University, requested by Senators Martin Heinrich and Ben Ray Luján of New Mexico.
• $1.5 million for "tree restoration" in Ohio, requested by Senator Sherrod Brown of Ohio.
• $1 million for the "Multicultural Innovation Center" at the Rhode Island Black Business Association, requested by Senator Jack Reed of Rhode Island.
• $60 million to "renovate" the research facilities at the University of South Alabama College of Medicine, requested by Senator Richard Shelby of Alabama.
• $160,000 to study the "sustainability" of astronaut food at Lincoln University in Pennsylvania, requested by Senator Bob Casey of Pennsylvania.
• $109,000 for facility improvements to a local arts center, requested by Senator Patrick Leahy of Vermont.
• $200,000 to provide tech support for women and minority-owned businesses via the Vermont Center for Women & Enterprise, requested by Senator Bernie Sanders of Vermont.
• $2 million for a pilot program to try an electric-vehicle-based ferry system in Alaska, requested by Senator Lisa Murkowski of Alaska.
• $600,000 for the YMCA of Southern Arizona, requested by Congresswoman Ann Kirkpatrick of Arizona.
• $110,000 for a food truck and refrigerated van for the Spanish American Center in Massachusetts, requested by Congressman Jim McGovern of Massachusetts.


---
As you can see, these are just some of the hundreds of PET PORK projects and political-crony handouts for special interests, not essential items that require federal funding. Out of all 4,000+ earmarks, few seem like things that need to be funded by taxpayers at all—let alone at the federal level. Can anyone explain why a Pennsylvania taxpayer like me, should have to pay for Alaska's electric ferry experiment? Or why a Californian should have to pay for Spanish food in Massachusetts or tree restoration in Ohio? I'm already paying for the corrupt, leftist Casey's Pork Crap. I'd not hold my breath waiting for a good answer, but then I'd probably pass out. Basically, nobody would support funding these things if they were put to a vote, on their own merit, or even as a part of smaller legislation that could be properly scrutinized. That's why they aren't, and why earmarks are so inherently corrupt, and possibly criminal.
After a banana for an early lunch, I left for the Endocrinology Dr's app't at 12:15p, right after lunch. That went well, and I stopped at Weis Market on the way home, to get a few things. $130 worth of a "few things". Damn. Home by 3:30, I unloaded and put the stuff away, checked eMail, the news and weather. It was a Spring-like 71° day, and I knew it wouldn't last but a few days. Winter isn't finished with us yet. "Mother Nature's In Charge; We're Just Along For The Ride.". Yep, that's me, in 1996 and beyond.
Anyone remember this place? Yes, I miss it, but wouldn't want to still be in business, considering Covid-19, inflation and the economy generally in the trash.
By 7:15p, it was getting dark, so I closed-up, had Crabcake Fettucine w/ Mushrooms for dinner, and watched History's "The Curse of Oak Island" until 11p, then switched over to "GUTFELD!" at 11p. I unplugged at 12midnight.
Up at 08:15a on Wednesday, to a sunny, warmish 45° Spring-like morning, I did the usual routines, fired-up the computer to check weather and news. I took a Tramadol for R/S minor pain, had breakfast and took my usual morning regimen of 21 Rx & OTC pills. I had a 12:30p haircut app't, but nothing else today, so I could get a little gardening in for a short while, as 99% was done last Fall. By 10:30a, temps had reached 60° and forecast to reach 75°. Nice. I left at 12noon to get to my haircut app't.
Back home by 1:30p, I had some condo chores to do, opened the place up to get some 74° air thru, and checked the calendar for the next few days. My cleaning lady, JoAnne, is due in tomorrow at 8:30a, so I had to get a check written for her, and sweep out the garage. After dinner, I watched Fox' "Tucker", skipped the Hannity and Ingraham morons, and caught "GUTFELD!" until midnight. Lights out.
Up at 0600a, or 0-Dark-Thirty on Thursday, it was so warm -- 50° -- outside, and inside the condo, I needed no heat for the condo or garage, so I did the usual routines minus that. I fired-up the computer to check the weather and news, have a Croissant w/ Red Raspberry Marmalade, scarf-down my 21 pills, and get ready before JoAnne arrives at 8:30. It started raining about 8a, and was forecast to go most all day, with totals up to 1"; we need the rain, and can do without the snow. Tree and shrub buds are swelling, things are poking thru the ground everywhere, and with today's rain, moisture is back in the ground, just in time for the plants' needs.
Have you noticed how incredibly hard it is to find HONEST and UNBIASED reporting on what's going on in the war between Russia and Ukraine? Everything that hits the mainstream media has been propagandized to support one side or the other. We know all about the Russian failures and the Ukrainian successes, but don't kid yourself. The Russians are, in fact, seeing their fair share of Success, and the Ukrainians there share of Failures. This is WAR and it always goes BOTH WAYS...
Did you read that racist, lowlife, race-hoaxer, Whitey-hating, subhuman filth POS, Jussie Smollett, was let out of jail, and will not serve his 150 days in county jail? He truly needs killing, IMO, as do all hoaxers of Fake Hate Crimes. Instead, the communist scumbags in Hollyweird will reward him with offers of TV show, movies and autobiographies of his experience and life. The trash/filth/scum/garbage and sewage at BLM, is wetting itself.
I had Blackened Salmon w/ Rice, Green Beans & Sliced Peaches for lunch, and went back to my lost www.gdnctr.com zip (compressed file folder) folder, and Nick from York Web Tech, my ISP, helped me find it, "lost" on their server. He's got a more sophisticated *search* system ability. Despite the forecasted temp of 70°, it never reached 62°, and was a dull, dreary day. As the rainfront moves out, tomorrow should be better. Sherry and I will be doing some walking at nearby Springettsbury Park, tomorrow, in the forecast 75° weather. I hope.
I spent over 2hrs on the phone with one of Sherry's brothers, Tim, talking about religion, and we will continue the wonderful conversation, in the months to come. After a late dinner, I watched Fox News shows -- "Tucker", "Hannity", "Laura" and Gutfeld!", until 11:45p, and unplugged.
Tomorrow starts a new week here in the "Journal", and I have a semi-busy week coming up.
Democrats Are Delusional And Unpatriotic.
A Quinnipiac poll published on March 7, 2022, gave a remarkable insight into the state of the country in terms of its political divisions. It has long been suspected that Democrats care more about their party than the country, and the recent polls provide strong evidence supporting that opinion. The poll indicates that most Democrats will never criticize a Democrat president despite a disastrous job performance. But more troubling is what the Quinnipiac poll revealed: a majority of Democrats do not love this country enough to stay and defend her in case of war.
Presidential Job Approval: Given the disastrous performance of the current administration, including over 600,000 COVID deaths in America, the border crisis, the Afghanistan fiasco, high inflation, record-high gas prices, supply chain problems, bare shelves at stores, and the Russian invasion of Ukraine, it is difficult to recall a single thing this administration can offer as a success. As expected, Republicans overwhelmingly disapprove of the Biden administration by 91% to 6%. Independents follow with 51% to 30% disapproval.
But Democrats approve of Biden's performance by a remarkable 83% to 13%. In terms of strong approval or disapproval, 86% of Republicans strongly disapprove, 41% of Independents strongly disapprove -- but 47% of Democrats strongly approve. For Democrats, it appears approval is not based on job performance, reality, or the good of the country but exclusively depends on whether the president is a Democrat.
Stay and Fight: Another part of the poll asked if the responder would stay and fight for the United States if the country were attacked and invaded. "If you were in the same position as Ukrainians are now, do you think that you would stay and fight or leave the country?"
Republicans indicated they would overwhelmingly stay and fight 55%-38%. Independents likewise would stay and fight by an even greater 57% to 36%. However, Democrats would flee the country 52%-40%.
So, the point is made that the Democrat party will approve of a Democrat president despite a disastrous record. At the same time, most Democrats would not stay and defend their own country if it is attacked.
Biden Gives Putin A Win With His Indefensible Decision
To Deny Ukraine Fighter Jets.
On Friday, Ukrainian President Volodymyr Zelensky said the war with Russia was at a "strategic turning point". Unfortunately, America and NATO may have missed it. President Joe Biden's decision to reject transferring Polish MiG fighter jets to Ukraine is inexplicable and indefensible.
Kyiv's heroic resistance to unprovoked aggression has exceeded pre-war expectations, both NATO's and Russia's. Innumerable Russian mistakes and failures, from strategy down to basic logistics, have been equally startling. The Kremlin has not achieved key objectives, its advances have been slowed or halted, and its casualties are reportedly rising alarmingly.
But there is no guarantee that Ukraine can maintain the present standoff, let alone repel the invasion and restore the status quo ante bellum. It is not enough to say that Zelensky is losing slowly, especially if and when the moment for negotiations comes. Nor is it politically helpful for his purported allies to publicly refuse requests for help, like the MiGs or a no-fly zone over Ukraine, even a partial no-fly zone to stem the surging humanitarian tragedy of millions forced to flee their homes.
Biden's White House has offered numerous rationales for rejecting the MiG transfer, so many that it suggests a desperate effort to hide the real reason: Biden is intimidated by Russian President Vladimir Putin. Whereas Biden's effort to deter Russia's invasion failed, Putin's efforts to deter the United States from responding adequately have unfortunately been all too successful.
Washington in fact actively considered the Polish MiG transfer and sent signals it was all but approved. Secretary of State Antony Blinken said so expressly. CBS anchor Margaret Brennan asked him March 6, "If, for instance, the Polish government . . . wants to send fighter jets, does that get a green light from the US, or are you afraid that that will escalate tension?" Blinken replied, "No, that gets a green light. In fact, we're talking with our Polish friends right now about what we might be able to do to backfill their needs if, in fact, they choose to provide these fighter jets to the Ukrainians".
The US had turned down Poland's offer to ?supply 28 MiG-29 jets via transfer at Ramstein Air Base, despite Ukrainian President Volodymyr Zelensky pleading with America and NATO.
Finally, the real argument: Biden feared he would cross a Putin red line, thereby risking all-out war in Europe. We risk that war already, however, by supplying anti-aircraft and anti-tank systems, intelligence and cyberwarfare capabilities. All this aid has to cross NATO borders to get to Ukraine, just like the MiGs. Anything other than Ukraine's unconditional surrender risks displeasing the Kremlin. There is no legal, moral or military rationale that supports disapproving the MiGs but allows other advanced-weapons assistance, only fear and sophistry.
Indeed, the administration is also leaking assiduously that it is considering alternative forms of aid. Undoubtedly, steady increases in rhetorical bombardments, permanent deployment of Vice President Kamala Harris to Europe to boost our allies' confidence, ramped up White House and Pentagon press briefings and longer telephone calls from Biden to Zelensky are all under active consideration.
We cannot precisely measure the intangible effects on morale, both in Kyiv and Moscow, of Biden's rejection of the MiG transfer. It would be stunning, however, if Zelensky's advisers and Ukraine's military were not dismayed and Putin's elated. Whatever the precise operational value of the Polish MiGs, such a tangible sign of American and NATO support could have been inspiring. With both the MiGs and no-fly zones off the table, Ukraine's options are narrowing.
The White House has offered several excuses as to why they denied the Ukrainian's request.
Pentagon officials rightly remember Clausewitz's insight: "Everything is very simple in war, but the simplest thing is difficult." Biden took a simple idea, made it difficult and then rejected it. Congratulations, asshole moron.