deadly us-ukraine bio labs
friday, march 25
th

, 2022

The news reports of America having 26 "Scientific Bio Labs" in Ukraine alone, and 336 worldwide, stunned me. But somehow, it didn't surprise me, considering what we've just been thru for the past 2+yrs, thanks to the Red CCP Wuhan Level-4 Bio Lab, in China. We still don't even know the true number of Level-3 & Level-4 Bio Labs in China, or in the other 198 countries in the world. Fauci is a traitor and should be tried and executed, for funding that terrible stuff.

After many days of denying that the US has "Bio Research Labs", the WH gas-haired spokes-idiot, Jen Psaki, tried to deflect everything on to Russia, warning the world that Russia would use them first in a "false flag" operation. It was also debunked by the DNC-MainStream Media -- but I repeat myself -- as "QAnon conspiracy theories" and "Russian disinformation". Natch.
But soon, the Pentagon was forced to admit it. Yet they claimed the Labs were "Ukrainian Labs", and we were just helping to get them secured, before the Russkies could get their evil hands on them. That was total bullshit.
Next, a document drop showed support for Russia's claim that the United States government is funding biolabs in Ukraine to "create bioagents that can target certain ethnic groups". In other words, the US Leftist/Commie/Socialist/NWO Regime of Sleepy Joe Biden has been overseeing a bioweapons factory to carry out ethnic genocide. The newly dropped documents show agents of the United States Department of Agriculture (USDA) and Centers for Disease Control and Prevention (CDC) and National Institute of Health (NIH) were deeply-involved in the Ukraine Biolabs. The Russians stated that "The Pentagon is also interested in insect vectors of dangerous infections, the analysis of documents confirms the transfer of more than 140 containers with ectoparasites of bats –- fleas & ticks –- from the biological laboratory in Kharkov abroad".
The USDA and CDC have been involved in the US-backed effort to have a massive amount of biolabs in Ukraine and elsewhere, according to dropped documents.
The head of a US-funded biolab in Tbilisi, Georgia, has spoken about how the facility is battling Russian disinformation and conspiracy theories as it tests for coronavirus in the country. On the outskirts of Tbilisi, staff at the US-funded Lugar Research Center are helping to limit the spread of COVID-19 in Georgia by testing hundreds of samples and turning results around in under 24 hours. The lab, funded by $350 million in American taxpayer dollars, has been at the center of Georgian media coverage for weeks. But for years prior to this pandemic, it's been the subject of media attention for a different reason –- as a key target for Russian disinformation campaigns.
Naturally, Moscow believes that Washington needs to inform the international community about the military biological programs that were implemented in Ukraine, Russian Foreign Ministry Spokeswoman Maria Zakharova said at a briefing on Wednesday.
The Deep State's embed at Fox News, Jenn Griffin, continues to "report" by reading statements delivered to her by her Pentagon "sources". They're not her sources, they're her handlers. She claims the bio-laboraties that Victoria Nuland admitted to 1-2 weeks ago, are just "Soviet era" labs, which the US has been trying to "clean out," her handlers claim, since the fall of the Soviet Union. In 1991. So she's claiming that the US has been trying, but failing, to "clean out" these laboratories for over 30 years. And they're still filled with biological weapons -- so filled with biological weapons that Victoria Nuland explicitly set down the pre-spin that if any of these weapons are released, "Russia did it". It's been thirty years of the US trying to "clean these Soviet era labs out" and they're still stocked to the top shelves with bioweapons?
It's a big club, and you and I ain't in it.
Despite being uncovered and found-out, the Biden regime publicly warned Wednesday that Russia might seek to use chemical or biological weapons in Ukraine, as the White House rejected Russian claims of illegal chemical weapons development in the country it has invaded. Russia even did a video (2:09) of the Director of the Information and Press Department of the Ministry of Foreign Affairs of the Russian Federation, Maria Vladimirovna Zakharova, telling the United States on Wednesday, "We have found your biological weapons!" And they released a copy of the memo to destroy them.
Take a wild guess who ordered these Bio Labs to be built and funded with many billions of US Taxpayers' dollars. Go ahead; I'll wait. Yes, you're right -- the Marxist, commie, half-breed scumbag Barry Boy Osambo did it to create dangerous pathogens, called Gain Of Function Research, back in 2010, when he was a punk US Senator from Illinois. Just two days after GreatGameIndia reported that secret US Biolabs in Ukraine could be targeted by the Russians, the US Embassy removed all evidence of Bioweapons labs in Ukraine from their website, while mainstream media branded it as disinformation. Now, we have official confirmation from US Under Secretary that Russia indeed planned to attack Bioweapons labs in Ukraine, and that Washington was working with Kiev on dangerous pathogens in those labs authorized by former US President Barry Boy Osambo himself.
Crisis is the rallying cry of the tyrant.
A deleted web article recovered by "The National Pulse" reveals that former pResident Barry Boy Osambo spearheaded an agreement leading to the construction of Biolabs handling "especially dangerous pathogens" in Ukraine. The news comes on the same day that Biden regime apparatchik Victoria Nuland told the US Senate that the American government is concerned about Biological research facilities falling into Russian hands as a result of the ongoing conflict in Eastern Europe. Originally posted on June 18th, 2010, the article "Biolab Opens in Ukraine" details how Obama, while serving as an Illinois Senator, helped negotiate a deal to build a level-3 Bio-"safety" lab in the Ukrainian city of Odessa.
The article, which also highlighted the work of former Senator Dick Lugar, was additionally included in Issue No. 818 of the United States Air Force (USAF) "Counterproliferation Center's Outreach Journal". An impressive name for a publication of I don't know what.
What they're working on in those covert labs, is anyone's guess. But I'll bet they're not full of deadly "Soviet-era" pathogens, as claimed by the US Gov't and their puppet reporters, like Jenn Griffin and others. I'll bet $5 they're full of other deadly viruses, which match or exceed the deadly Covid-19 shit the murderous CCP Red Chinks in Wuhan unleashed upon the world, two-plus years ago. Watch for a "false flag incident" by the Russians, to spark a larger war in Western Europe. I hope not, but I'm not holding my breath.
From the crappy "NYTimes", to the shitty "USA Today" and many other DNC mouthpieces, all re-labeled them from "Bio-Labs" to Bio-Warfare Labs", and claimed they didn't exist, trying to exonerate Barry Boy Osambo and a load of other leftist, socialist, communist, Marxist, liberal, demonKKKrat, America-hating scumbags, and claimed they did "fact checks", and everything was false. Total bullshit.
The issue isn't "emergencies" —- there will always be emergencies. The threat —- the ultimate issue —- is the loss of God-given, Constitutionally-protected Liberty when mere politicians and, particularly, unelected bureaucrats self-declare vast, new, unchallengeable powers over their fellow citizens and who are, being omnipotent in their evil minds, make themselves the sole determinent of when the "emergency" —- and their vast, new, self-awarded powers, end.
The American concept of Liberty is built on something fundamentally different. We do not enjoy privileges. We have rights. They are enshrined in the US Constitution, but they are given to us by our Creator. We do not have the right to free speech, because some 'body of humans' granted it to us. We were born with it, and it can't be taken away. For two years now, powerful left-wing interests in this country have attempted to change this, and more. They have used all the power at their discretion to convert our rights into privileges that can be taken away whenever the powers that be decide some "emergency" requires it. The real danger in all that, is obvious. Once you have established the principle that any "emergency" justifies the revocation of God-given rights, it requires only the declaration of any "emergency" to do it again. And again. Once this would have seemed the stuff of bad dystopian science fiction. No longer. Now it is as real as it gets.
And then, the lockdowns, maskings and mandatory shots start all over again.
If you have the time and inclination, read this three-part series about "Ukraine and US BioLabs": Part 1 is here, Part 2 is here, and Part 3 is here.)
© 3.25.2022 by JS, "John's Journal".
A Day In The Life.
Up at 8a on Friday, I went thru my finger stick to check my BSL (Blood Sugar Level) and recorded it on my Diabetes 2 chart, made coffee and breakfast, had a couple smokes in the semi-cool garage and checked the leftover errands list. No errands necessary. It was a mild 44°, and the forecast ***DENSE FOG ADVISORY*** didn't much affect the York area. I bumped-up the heat, made coffee and listened to the "Chris Plante Show", from 9-12.
Just once, I want the username and password prompt to say, "Close enough".
Sherry stopped by and picked me up, to go to Holly's Arts & Crafts Shop in nearby Hellam, to restock her beautiful display, and then she drove us to nearby Springettsbury Park, so we could do some walking in the 71°+ weather. Next, back to my condo, just up the road to spend a couple hours together. She left around 6p, to get some food shopping done and get home before the severe t-storms and heavy rain is supposed to arrive tonite and tomorrow. By 6:30, the skies darkened and I checked the AccuWeather Maps, quickly seeing a huge t-storm bearing down upon the York area.
After a Ham & Swiss on Rye Sandwich with some Rotini Pasta Salad and sweet Clementine Oranges, I watched the closing hours of the 12 Hours of Sebring (1,000 miles) for the World Endurance Championship - Formula International de Automobilé - Internationsal MotorSports Ass'n (WEC-FIA-IMSA) Protoype and Hyper-Cars until around 8p, on Motor Trend Channel. Good exciting race, but rain and accident delayed, just too many times.
By 8p, I'd switched over to Discovery's "Gold Rush" until 11, and watched FNC's "Gutfeld!" until midnight. Lights out.
This lowlife, subhuman, piece-of-shit filth tranny freak, William "Will" Thomas, aka "Lia the faggot" scumbag, got HIS ass kicked today by REAL WOMEN, in swimming. HE deserves to be castrated and tortured. Transwomen are NOT WOMEN. That creature has NO RIGHTS as a woman. HE is a piece-of-dogshit. Yeah, I'm judgmental.
Save business cards of people you don't like. If you ever hit a parked car accidentally, just write, "Sorry" on the back and leave it on the windshield. Heh.
Awake at 8:30a on Saturday, a sunny, 58° morning, with severe weather forecast for this afternoon (I don't see it on the maps). Meh. I did the finger stick, made coffee, fired-up the computer to check the weather and news. No need for condo heat this morning. I had a large croissant w/ (sugar free) Orange Preserves with the Kona Coffee. By 11:30a, it was 69° and climbing, and re-checking the weather maps, I still didn't see any severe t-storms heading our way. Double-meh.
I spent the afternoon getting all of the beach chairs and teak tables out of the storage shed, washing & cleaning them, putting 2 chairs and the large teak table on the front porch, and 2 chairs and the small teak table on the back patio. I also used Round-Up to kill small weeds coming thru the brick sidewalk and front/back garden mulch areas. With this 74°, sunny weather, I can see perennials coming thru the mulch, and shrubs'/trees' buds swelling. I'm now seeing a line of ugly t-storms coming at us, and is forecast to hit between 6:40pm and 7:05pm. Maybe.
Well, we got some rain, seriously angry skies and thunder, but it passed quickly; no biggie. After watching the replay of yesterday's 12 Hours of Sebring Race, Pt 2, I watched a NASCAR xfinity Race from Atlanta; another no biggie. Then switched to a new "American Pickers" episode, and back to "Mecum Auto Auctions" until 11p. Time to unplug.
Up at 8:15a on Sunday, to a 54°, sunny and windy morning, I fired-up the condo's furnace to take the chill off, started coffee, had a couple smokes in the garage, checked the TV line-up on ESPN for the F1 Bahrain Grand Prix Race at 11a-1p, checked the IndyCar Race start on NBC/Peacock for 12:30p, from Texas Motor Speedway, had breakfast and got ready for the day. Those two races were over by 3p, and the rest of the day I was doing laundry, and searching for something worthwhile to watch on the huge 82" Samsung QLED-4 HD. Zip was on TV.
I finally found Motor Trend's series, "Fantom Works", and watched it and the news until 10:30. Lights out.
Awake at 5a on Monday, I rolled over and went back to sleep until 6:30, just before it was getting light. Happy First Day of Spring! It was a nippy 41°, and it was forecast to be sunny and 68°. Maybe. I did the finger stick, made coffee, had a large Croissant w/ Blueberry Preserves, checked the weather and news on the computer, and had the condo furnace and garage heater fired-up. Another week, another whatever. I have a Dr's app't, a Restorative BodyWorks massage, and Becky wants help with her "dry run" trip to HIA (Harrisburg Int'l Airport). By 10a, it was already 53°, and I had a couple of errands to run, and saw many, many cherries, magnolias and other trees in bloom, that it was beginning to look like Spring, on this, the First Day of Spring. I drove by the Royal Farms Gas Station, where I usually fill-up the Jeep, and the brand that I use -- Ethanol Free 90 Octane Premium -- is now up to $4.95/ gallon from $4.35, two weeks ago. Nice job, Bidet&Co.
Does anyone else have a plastic bag full of plastic bags, or is it just me?
I worked outside in the garden for a while, did some errands and got some sun on the beach chair on the front porch. After dinner, the TV choices were meager, so I watched a replay of highlights of the just-over 12 Hours of Sebring Endurance Race, then switched to Fox for their evening line-up, until unplugging at 12:30a.
Awake at 5a ("0-Dark-Thirty") on Tuesday, to a nippy but dreary 41°, I fired-up the condo furnace, garage heater, did the finger stick, made coffee and had a couple of Marlboros in the now-warming garage. I fired-up the computer to check the weather and news. Rain coming for the next 2 days, and same-old, same-old with the European War. We need the rain, not the war. I started listening to my usual morning 9-12 "Chris Plante Show", but drove to nearby Weis Market to get some food shopping done. Back by 11, I unloaded and continued listening to the "CP Show". I had R/S pain, but skipped the Tramadol, in favor of some rest. I napped for 2hrs on the LR couch. Nice.
After some Beef-Filled Ravioli and Bertolli® Sauce w/ Sweet Peas, I did computer work, printed out pics for my Sister, made a 71st Birthday Card, in MS-Publisher, for her upcoming birthday next Monday, 28th. Not liking to go thru dozens, hundreds or thousands of cards at a store's display racks, I like to make personal, customized cards for people, and have since the late 90s. Have a birthday or anniversary or something coming up? Send me your name and address, and I'll make one for your "any event", and mail it to you.
After dinner, I watched History's "Curse of Oak Island" unending series until, 10, then "Shackleton's Endurance: Lost Ice Ship Found". At 11p, "Gutfeld!" was on until midnight, and I unplugged for the day. I have a Dr's app't in the morning at 10:30, so I needed to get some sleep.
Be decisive. Right or wrong, make a decision. The road is paved with flat squirrels who couldn't make a decision.
Awake at 6a on Wednesday, to another cloudy 41° morning, I fired-up the heat, did the finger stick, made Kona Coffee and listened to my new 6-9a *early morning* show, from Philadelphia: "The Chris Stigall Show", from Philadelphia's 990AM The Answer station. It was a dark, cloudy 40°, with showers forecast. I took a Tramadol for R/S pain, and held-off breakfast for a while until it got into my system. After a banana, I bundled-up shirts and jeans to go to the cleaners, after my 10:30a Dr's app't, loaded the Jeep and switched-over to the my morning's usual 9-12 show, "The Chris Plante Show", on WMAL-DC. I left for my nearby 10:30, at 10.
After the Dr app't, and errand to the cleaners, I filled the 2019 Jeep Grand Cherokee HEMI V8 with Ethanol Free 90oct Premium, at $4.96/gal, and headed home to unload and get some lunch. I was to meet Sherry at the nearby York Galleria Mall, so we could do some walking, out of the cold weather. Rain was forecast for this afternoon, but none had arrived as of 12noon. I met Sherry at the York Galleria and we walked probably a mile; even doing some "fast walking", just for grins. I was in pain, but it didn't matter, as long as we stopped every ½ mile of so, to rest my hip/lower back. We had a great time together, as we always do. Back at my condo, we talked for a couple hours and she left around 6:30p.
I had a small dinner, watched various TV shows, including Fox43 Local News, and stayed-up until midnight, after "Gutfeld!" concluded. Lights out at 12:15a.
"I'm not a vet, but I know what a dog is."
Up at 8a on Thursday, to a cloudy, rainy 41°, did the usual routines, had some Kona Coffee to wake-up, and lisatened to the the last hours of my early morning show, "The Chris Stigall Show" until 9, and the switched-over to the "The Chris Plante Show", where a lousy sub was in for him. I listened anyway, while doing some computer work. I have a 1:30p therapeutic neck/back massage, and probably won't schedule a new one, since I have a busy April schedule with Drs' app'ts.
Back home by 2:30, Sherry arrived and we walked over to see a neighbor's condo unit that was being offered-up for sale, to too at for her. After the tour, and back at my place, she decided there were drawbacks to it and wouldn't be interested in making an offer. Sherry left around 5:30, I had some Butter-Poached Flounder & Butter-Roasted Potatoes, did some small condo chores, watched TV until 11p. Busy day tomorrow helping my Sistrer, Becky.
Tomorrow starts another "free-from-stuff" week here in the "Journal", until loads of Dr app'ts begin in April.
12 Things To Consider.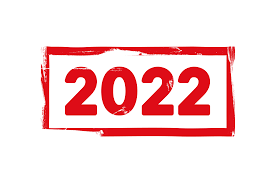 Here are 12 things to consider as we closed the door on one of the most horrible years of our lifetime:

1. The dumbest thing I ever bought was a 2020 planner.
2. I was so bored I called Jake from State Farm just to talk to. Or someone. He asked me what I was wearing.
3. 2019: Stay away from negative people. 2020: Stay away from positive people.
4. The world has turned upside down. Old folks are sneaking out of the house & their kids are yelling at them to stay indoors!
5. This morning I saw a neighbor talking to her cat. It was obvious she thought her cat understood her. I came into my house & told my dog. We laughed a lot.
6. Every few days try your jeans on just to make sure they fit. Sweats will have you believe all is well in the kingdom.
7. Does anyone know if we can take showers yet or should we just keep washing our hands?
8. This virus has done what no woman has been able to do. Cancel sports, shut down all bars & keep men at home!
9. I never thought the comment, "I wouldn't touch him/her with a 10-foot pole" would become a national policy, but here we are!
10. I need to practice social-distancing from the refrigerator.
11. I hope the weather is good tomorrow for my trip to the Backyard. I'm getting tired of our family Room.
12. Never in a million years could I have imagined I would go up to a bank teller wearing a mask; ask for money and get it with a smile.
Here's hoping for a Happier New Year, and that this gave you a good chuckle.