circle jerk fest
friday, november 25
th

, 2020
Ukraine invested into FTX as the Biden administration funneled funds to the invaded nation, and FTX then made massive donations to Democrats in the US.
[FULL TITLE: "Ukraine 'partnered' with top Dem donor's crypto company FTX as Biden admin funded war effort: report."]
The multi-billion dollar cryptocurrency company FTX, run by CEO Sam Bankman-Fried, the second biggest Democrat donor right after George Soros, collapsed last week as details emerged regarding their financial practices, which led to a run by customers on FTX. FTX did not have the funds to pay out.
It was also revealed that FTX had partnered with Ukraine to process donations to their war efforts within days of Joe Biden pledging billions of American taxpayer dollars to the country. Ukraine invested into FTX as the Biden administration funneled funds to the invaded nation, and FTX then made massive donations to Democrats in the US. Show me who they hate, and I'll show you who they fear.
An article from the cryptocurrency news website Coindesk from March 15, 2022 reported that Ukraine partnered with FTX, and that "FTX is converting crypto contributions to Ukraine's war effort into fiat for deposit at the National Bank of Ukraine." Fiat is the legal tender or paper money of a particular country.
Putin invaded on February 24, and by March, the Biden administration had already sent a total of $2 billion to Ukraine for security assistance. On March 16, two days after the Ukraine-FTX partnership, Biden gave another $800 million to Ukraine. As of November, the US has sent over $60 billion to Ukraine.
Bankman-Fried made donations to the Dems that totaled $39.8 million, putting him just behind George Soros and his $128 million in donations for the 2021-22 cycle. Bankman-Fried became a significant donor to Biden starting in 2020.
He was the largest financial contributor to the Protect Our Future PAC, "the political action committee which endorsed Democratic candidates such as Peter Welch, who this week won his bid to become Vermont's next senator, and Robert J. Menendez of New Jersey, who secured a House seat."
As Bloomberg reports, Bankman-Fried had his net worth go from $15.6 billion to $1 billion in "the biggest one-day collapse it had ever seen among billionaires" over the weekend, a personal loss of funds that coincided with FTX's implosion.
It is expected that Bankman-Fried will go bankrupt in the face of a liquidity crunch and the abrupt change in financial status, and he has already filed for Chapter 11.
FTX lost roughly $1 billion of customer funds and the money "vanished," causing federal regulators to look into the company. The investigation will be conducted to determine the extent of harm to clients and what laws FTX may have broken, though FTX is not based in the US, a move that makes it possible for FTX to skirt US financial regulatory laws.
"FTX is under investigation by the US Securities and Exchange Commission (SEC) regarding the management and handling of client funds. With this latest development, FTX has more questions to answer as scrutiny builds around the SEC investigation," Cryptoslate reports. Roughly $5 billion was withdrawn from FTX on Sunday. The trouble began for FTX last week when rival crypto company Binance said they were selling off their holdings of FTT, which is the proprietary coin of FTX. After Binance said that, FTX was in financial trouble, and essentially sought a bailout from other firms, Binance among them.
The New York Post reports that FTX's implosion followed revelations "that co-founder Sam Bankman-Fried had been funneling money to a sister trading company run by his girlfriend." That company, Alameda Research, is run by Bankman-Fried's girlfriend, Caroline Ellison, and is also based in the Bahamas.
Binance announced that they would buy the company, then pulled out of the deal, saying that after some due diligence, they decided it would not be a good investment. "As a result of corporate due diligence, as well as the latest news reports regarding mishandled customer funds and alleged US agency investigations, we have decided that we will not pursue the potential acquisition of http://FTX.com," Binance said on Twitter. All the trouble in the world, is caused by what people know isn't true.
"In the beginning, our hope was to be able to support FTX's customers to provide liquidity, but the issues are beyond our control or ability to help. Every time a major player in an industry fails, retail consumers will suffer. We have seen over the last several years that the crypto ecosystem is becoming more resilient and we believe in time that outliers that misuse user funds will be weeded out by the free market. As regulatory frameworks are developed and as the industry continues to evolve toward greater decentralization, the ecosystem will grow stronger," Binance said.
Part of the issue for Binance is that Alameda Research, helmed by Bankman-Fried's girlfriend, holds a great deal of their assets in FTT, and FTX had invested their customers' funds into Alameda through a "back door," without oversight. "Late on Friday evening, it has since been confirmed that a total of around $10 billion was moved from FTX to Alameda Research by FTX founder Sam Bankman-Fried (SBF)," Cryptoslate reported. Bitcoin Archive tweeted this out, which Cryptoslate noted was "used to move assets in the billions of dollars without triggering alerts to staff and external auditors."
"It's fascinating to see that the majority of the net equity in the Alameda business is actually FTX's own centrally controlled and printed-out-of-thin-air token," said Cory Klippsten, CEO of investment platform Swan Bitcoin.
This led to a run on FTX by customers, revealing that FTX did not have the funds to pay out. With billions of customers' money missing, it's been revealed that top Democrat donor and FTX founder Sam Bankman-Fried is in the Bahamas, where FTX is based. Additional reports are that the FTX execs are seeking a way to Dubai.
© Nov 13, 2022 by American News Section, "PM."
A Day In The Life.
Up at 5:30a on Friday, I fired-up the furnace, garage and office-sunroom heaters, went thru my finger stick to check my BSL (Blood Sugar Level) and recorded it (136) on my Diabetes 2 chart, made coffee and breakfast, took a 50mg Tramadol® for various pains, had a couple smokes in the warming garage and checked the leftover errands list. It was a cold 32°, and forecast to hit 44°, with afternoon snow showers. I tuned into the Chris Stigall Show, 6-9a, but left at 8:15 for the New Eastern Farmers' Market, to p/u my order at Pasta Plus, and the BBQ Place, next door.
It was freaking cold, but with my 2019 Jeep® Grand Cherokee HEMI V8 garaged, it warmed-up quickly, and the heated seat and steering wheel are always welcomed. Traffic wasn't heavy and I got my stuff in 2 handled bags, and was home by 9. It was still 32°. and with a 30-35mph wind, the "Real Feel"/ aka Wind Chill, was around 0°. Snow squalls blew thru the area, mid-afternoon. Damned cold. Hey, Winter's here!
After unpacking the 3 bags, I left the BBQ Chicken out to debone and transfer to a Glad® Plastic Container. I got 2 deliveries from Amazon® -- Bai® Soccorro Sweet Tea and Lula Watermelon-infused drink -- lugged them into the ice cold garage, stacked them on the side, cut down the boxed, and secured them with duct tape, for the recycle bin. Working with a single edge razor blade, and numb fingers, isn't a good combination, so I had a quick smoke and came inside to a 75° condo. I listened to the "CP Show" until 12 noon, and then Bonehead Bongino was on, so I switched to the "CP Show Podcasts", since Bonehead had a sub on. After deboning the BBQ Chicken and quartering the BBQ Ribs, I grabbed a very short nap on my LR couch, in between 2 loads of laundry. High for the day was 41°.
Are "Things Are Going to Get BAD"? Watch this short video. Even shit-for-brains Joey Bidet&Co says there'll be "setbacks" along the way to his "fixing the economy". Heh.
Digital money is the most dangerous threat to liberty in history.
The run-up to Digital Money, a Cashless Society, and Total Economic Control of US Citizens, is beginning to happen. For years, I've been watching it and listening to it, thru friends in the Banking Industry, and now it's coming faster than horror show of ObummerCare. Look for it to get rammed down our collective throats, as American Society is taken over by leftists, communists, socialists, Marxists and anarchists. We either fight it, or submit to it. I've already decided on my course. This is a hill worth dying on.
After Shepherd's Pie for dinner, I did computer work -- Other than Jesse Watters and Tucker Carlson, all the Fox News assholes are now open leftists -- until those two guys' shows came on, and then we switched-over to a few episodes of "Gold Rush Season 7", until 10:30p. Temps had dropped to 33°, and would drop into the upper-20s by morning. Lights out.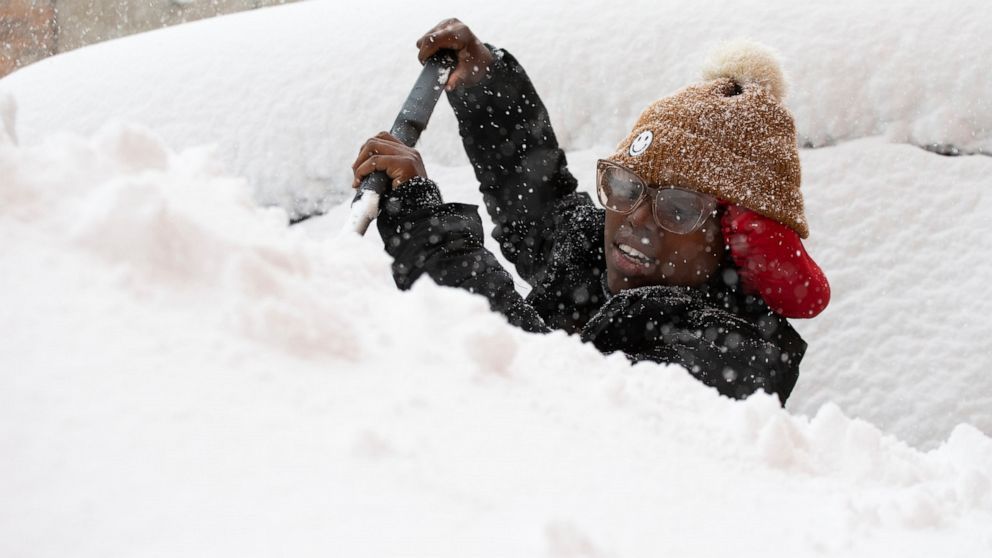 Awake at 8a, from the bright sun, I fired-up the furnace, 2 auxiliary heaters in the garage and office-sunroom, on a 27° morning. I did the other routines, enjoyed Kona Coffee with a couple smokes in the garage, and only had some Rxs to p/u at Rite Aid. Sis and I tried to get The Weather Channel, but it had kicked me off, until I reset my password; imagine a streaming CATV channel doing that crap? Holy crap! Western NYS is buried under 6ft of snow! I used to live in Niagara Falls, and worked in Buffalo back in the early 70s, for the BSA, and we got 158" of snow almost every year. Whew. Then, I immediately moved to Miami/ Coral Gables to work for the BSA, in the mid-70s, when the job offer came.
An honest politician is one that stays bought.
After getting back from Rite Aid, I had a Pulled Pork BBQ Sandwich, finished listening to the local WSBA's re-broadcast of last Wednesday's "Chris Plante Show", and grabbed a 2hr nap on the LR couch. High for the day was 39°, and colder with the wind factored-in. Awake at 4:30p, I unloaded the waste cans in the condo, bagged-up garbage & recyclables, and got it all ready to go out tomorrow afternoon. Temps were dropping rapidly into the low-30s. I had dinner, watched Fox News and switched to Discovery+ for more early season episodes of "Gold Rush". The last F-1 Race in Abu Dhabi is on at 8-10a, tomorrow, so I called it an early night at 10p, to make it up by 6a.
Up before the alarm at 6a on Sunday, I warmed-up the condo, did the usual routines, had coffee and checked the weather and news. 30° outside and very windy, dropping temps down to 19° Wind Chill, or lower. Even colder tonite -- in the teens -- is the forecast. It was a good, almost accident-free Abu Dhabi (UAE) F-1 GP Race, and the final F-1 Race for 2022. I shall miss it until next April. I shaved, showered and headed off to the local Rutter's convenience store to p/u some things.
After a late lunch, I grabbed a nice 2hr snooze on the LR couch, and as dusk approached, pulled the Jeep into the garage, and turned the oscillating tower heater back on. Sunday TV fare is crap, except F-1 and IMSA race reruns, but we watched the Fox crap, including Mark Levin's *good* show. Afterward, I switched back to "Gold Rush" Season 7 and 8, until 11p. My cleaning lady, JoAnne is in tomorrow at 8:30a, so I bagged it for the night.
Up at 6a on Monday, to 20° and a heavy frost, I fired-up the condo furnace, garage and office auxiliary heaters, made coffee, and tuned into the "Chris Stigall Show" 6-9a, from Philly. I called Sherry to meet-up on Wednesday to do some inside walking at the massive York Galleria, had breakfast and switched-over to the "CP Show" until noon, when I left for Red Lion, 10 miles south of York, to p/u laundry from the cleaners (starched and pressed cotton shirts and Lee Jeans). After getting home around 1p, I had some BBQ for lunch and took a 3hr nap on my LR couch. (How's that for a run-on sentence?)
Woke: A state of awareness only achieved by those dumb enough to find injustice in everything, except their own behavior.
I left for Red Lion just after 12 noon, and the traffic was surprisingly heavy. After the cleaners, I stopped at the huge Weis Market in Red Lion -- which I haven't been in, in 15-20 years -- and had to leave a trail of bread crumbs to find my way out of the store. I went in on an empty stomach, except for a Croissant, a small 4 item list, and came out with 5 bags full of food. My bad. After getting home and unloading, I had lunch, took a 2hr snooze on the LR couch, and woke-up just before dark.
After dinner, I did some computer work, put Sherry's Red Bow on the Jeep's front grill, watched Fox News, "Jesse Watters", "Tucker, and returned to "Gold Rush" for a few hours. Lights out at 1:30a.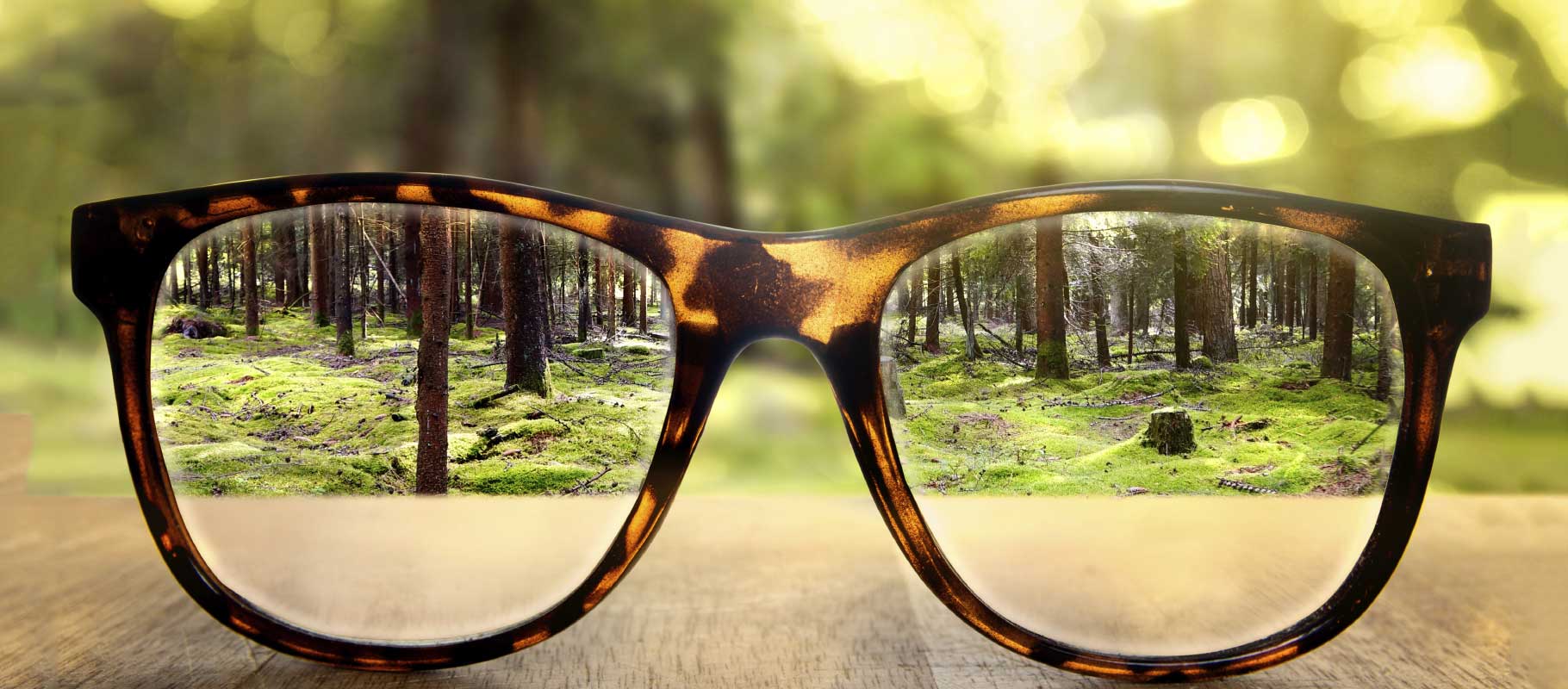 Awake at 6:30a and up at 6:45, on Tuesday, it was a very cold 26°, light frost and no wind. I warmed-up the condo, office-sunroom and garage, and had a couple smokes with my coffee. Forecast was for near-50° and sunny, so much better than the past 2-3 days. After breakfast, I got ready to run some errands, and get that stuff done before my 1:30p Opthamalogist app't. The doc put 8 drops in my eyes for the exam, making me very disoriented and dizzy, no new glasses, sight okay, and I was thru in 20 mins.
It was a "real adventure" driving home on I83 and local streets; I almost pulled over to go to sleep in a church parking lot, in the Jeep. My eyes were incredibly light sensitive, and I was disoriented and dizzy. Home by 2:30p, I went to sleep on the LR couch until 6:30; natch, it was dark and very cold when I woke-up, so I closed the condo down, put the Jeep into the garage, and turned the lights on low.
The Opthalamologist told me that I have Age-Related Macular Degeneration (AMD) in my right eye -- now 2 on a scale of 10 -- and I'll be blind in that eye with 8-10 years. And it's progressive. But I can take steps to help slow its progression, such as taking vitamin supplements (AREDS 2 Vitamins, which I take 2x/day), eating healthfully (I sort of do) and not smoking (quitting is not happening). Swell.
I was still very disoriented and dizzy, almost falling several times. Sitting in my office-sunroom comfy chair, I listened to the morning's "CP Show" on Podcast, which I'd missed due to errands. Temps had dropped into the low-30s by 8p, and were headed lower. I took my 16 pill evening regimen, had a couple Ensure Protein Shakes, and called it a day at 9:30p.
Up with the alarm at 6a on Wednesday, it was 0-Dark-Thirty again and a very cold 32° outside, with mid-50s forecast for today. I warmed-up the condo, garage and office-sunroom, made Kona Coffee and checked the weather and news on my office's HP Desktop Computer. The story I saw about the VA Wal-Mart shooting dominated the new cycle, and soon enough, the fags everywhere blamed it and the Q-Club non-binary (what the fuck does that mean?) shooting, on us "Right Wing Extremists". Heh. The shooters were either a White fag or a nigra fag. Got that, moron pole puffers in the corrupt DNC-controlled media?
It's NOT our guns; it's YOUR sons.
I left for the New Eastern Farmers' Market at 8:15a, and to my surprise, the place was comparatively empty, as many vendors were taking the Thanksgiving Week off. The Market is closed tomorrow and Friday. Pasta Plus was there and I got my order, plus a couple extra things. The next booth, one of my favorites -- BBQ Market -- was closed for the week. Back home by 9:15, I unpacked and listened to the "CP Show", until noon. I'm meeting Sherry at 1p, at the massive York Galleria Mall, to see her and get in some walking. I had lunch, made a quick T-Day Card for Sherry, and left at 12:50p.
We had a great time, as usual, and enjoyed each other's company. We walked 1¼ miles around the half-mile mezzanines. There were a few more peop[le than last week, but it's depressing to see all the empty shops and such light foot traffic in the massive, once-great nall. We came back to my place to talk, exchange T-Day cards, get some hugs & kisses, and she left before dusk, to get home before dark.
I had Bourbon Smoked Salmon & Wild Rice for dinner, watched a couple of shows on Fox, and then switched to Season 8 of "Gold Rush" on Discovery+, until 11p, and called it quits for the day.
I slept-in until 8:30a on Thursday, when the sun woke me. Happy Thanksgiving! Sis was already up and had the condo warmed-up, so I started coffee, and had a couple smokes in the garage. I checked my desktop computer for news and weather. 59° forecast today and almost as warm, with rain, for the rest of the week. Nice. After breakfast, Sis and I got ready to go to Mt Rose Cemeterey, to visit Mom & Dad at the Chapel of Memories, and then back to my condo for a Turkey Day Dinner, at 2p. I had some errands to do, but put them off until tomorrow, since nothing's open today. Back from Mt Rose at 1p, I didn't have any appetite yet, having had a late, large breakfast, but will in an hour or so.
Best of luck explaining at Thanksgiving, why you're still single, and Chareles Manson isn't.
If Electric Vehicles (EVs) are so great, why does the corrupt government have to *mandate* them? If Electric Vehicles (EVs) are so great, why does the corrupt government have to *subsidize* them?
The Tryptophan was BIG in this Dark Meat Turkey!
After a large turkey, filling, mashed potatoes and carrots T-Day dinner, I fell asleep on the couch around 2p, and the laundry buzzer went-off upstairs. I groggily trudged-up to put it all in the dryer for 60mins, and fell asleep again. The claxon buzzer went-off in 50, so I trudged up to spread the flannel bedding on my bed and back down to the LR couch. I woke-up in the dark at 5:30p, folded it and had a smoke in the garage. After getting the condo closed-up, I tried to wake-up, wanting some coffee, but it was too late into the evening. I watched Fox News' "The Five" and Fox News.
I dislike these short Winter days.
I watched "Jesse Watters" and "Tucker Carlson", and then switched (natch) to "Gold Rush" old series episodes, many of which I saw, but don't remember years ago. lights out at 11:30p.
Tomorrow starts a new week here in the "Journal", and it's a "clear" week -- except for a Therapeutic Massage by Heidi on Thursday -- for now.
A Crippling Railroad Strike Is Looming, Just in Time for the Holidays.
It looks like the trains may stop running on time for Christmas.
On Monday, the SMART Transportation Division (SMART-TD), the largest railroad union in the country, narrowly voted down a contract offered by the White House. That means the possibility of a strike just in time for the holiday season.
The SMART Transportation Division, or SMART-TD, which represents about 28,000 conductors, rejected the contract in a vote that garnered record turnout, the union said Monday. The contract was nixed by a slim margin, as just 50.8% of workers voted against it.
The second-largest rail union, made up of engineers, voted in favor of the contract on Monday, splitting the top rail unions, which represent roughly half of the industry's workers.
This is significant because back in September, Biden proudly announced his administration had reached an agreement with railroad unions to avoid a strike. However, at the time, unions did not confirm the agreement, leading to speculation that the only agreement Biden reached was for everyone to be quiet until midterm elections were over.
There are eleven railroad unions. The White House contract can only be ratified if all eleven unions agree. So far only four of the unions have done so. Unless SMART-TD can negotiate a deal they feel comfortable with, a strike seems inevitable. All eleven unions have agreed they won't cross picket lines should a strike be called.
A railroad strike during the busiest season of the year could spell disaster for an already struggling economy. It could also create an even more serious drag on the supply chain. Americans ship trillions of tonnes of products by train every year. In 2020, America's freight trains shipped over 2.1 trillion tonne-kilometers (one tonne of goods per one kilometer) across the country.
© 11.22.2022, 2022 by Kira Davis, "Red State"
Media vs Trump, Round 3.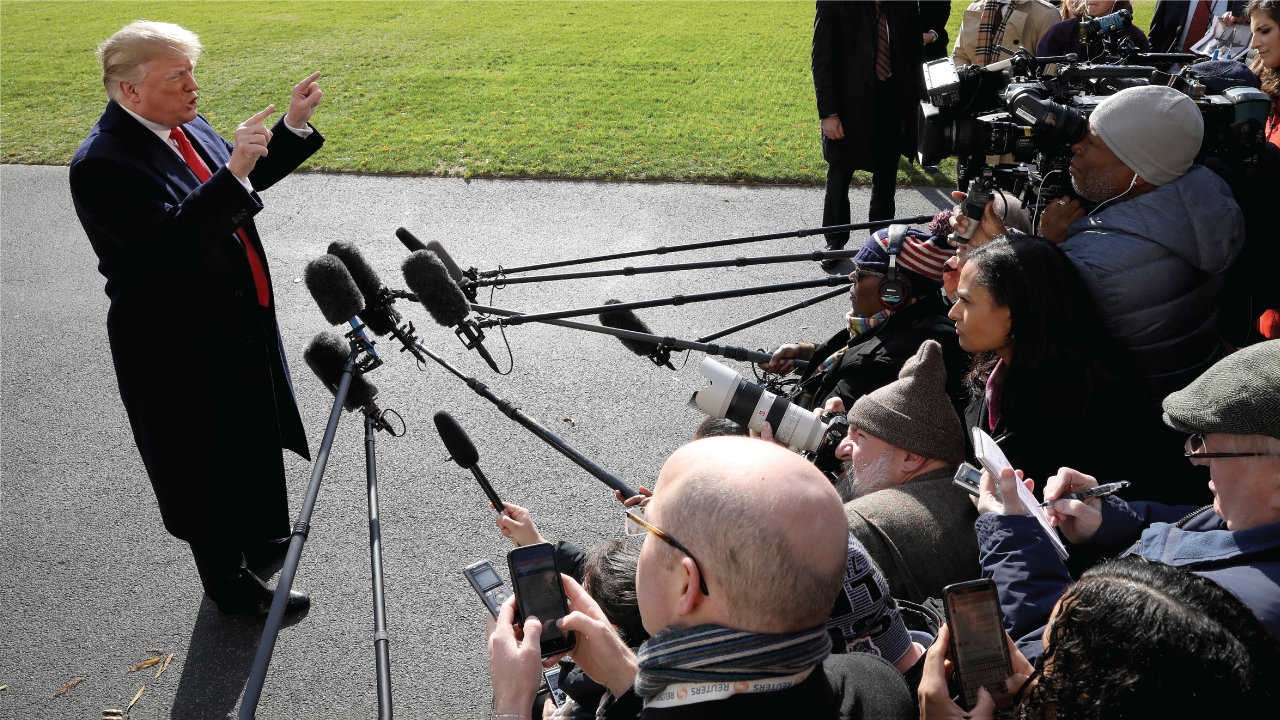 Prominent outlets continue to portray Trump as an authoritarian and insurrectionist, or they deploy mockery to dismiss him.
The mainstream press doubled down on its efforts to paint former President Donald Trump as a threat to democracy after he announced his 2024 presidential bid Tuesday night, setting the stage for another slugfest between the corporate media establishment and the business magnate-turned-politician they love to hate.
For years, prominent media outlets have portrayed Trump as an authoritarian danger to the country, especially since the Jan. 6 Capitol riot. Many of the same journalists echoed that sentiment while covering Trump's campaign launch.
NPR, for example, tweeted, "Donald Trump, who tried to overthrow the results of the 2020 presidential election and inspired a deadly riot at the Capitol in a desperate attempt to keep himself in power, has filed to run for president again in 2024."
The actual news article similarly slammed Trump as "radioactive," blaming him for Republicans' disappointing performance in last week's midterm elections.
"Trump is launching another run for president and falsely claiming his candidates did well, despite the evidence that his brand and his style of politics have proven radioactive in competitive states and districts for multiple election cycles in a row now," NPR wrote in its news report. "Trump made his false narrative of a stolen [2020] election something of a litmus test for those he would endorse in these midterms. They bought in, were boosted in primaries and many lost in the general election, giving seats to Democrats that might have been won by non-election-denying Republicans."
The Washington Post, meanwhile, referred to Trump as an insurrectionist in the headline of its featured story on Trump's announcement.
"Trump, who as president fomented an insurrection, says he is running again," read the headline. The report began: "Donald Trump, the twice-impeached former president who refused to concede defeat and inspired a failed attempt to overturn the 2020 election culminating in a deadly attack on the U.S. Capitol, officially declared on Tuesday night that he is running to retake the White House in 2024."
The Post's one-sentence tweet similarly described Trump, again referring to him as "twice-impeached" while adding he was "the subject of multiple criminal investigations."
HuffPost wrote in its headline and tweet that the former president is under criminal investigation and attempted a coup. The outlet's White House correspondent, S.V. Date, added on Twitter that Trump is "the only U.S. president to have attempted a coup to remain in power" but "nevertheless" is seeking the White House once again.
Despite such efforts to paint Trump as a danger to democracy, recent polling found that nearly as many Americans view President Joe Biden as an authoritarian threat as they do Trump, while also finding that even more Americans view the mainstream media itself as a threat to democracy.
Still, CNN's website referred to Trump's speech as "misinformation-laced" without elaborating. On the CNN television channel, meanwhile, one-time Trump White House official and current network commentator Alyssa Farah Griffin described Trump as a "man who after losing the election tried to overthrow the government, tried to disenfranchise 80 million voters and then incited an insurrection at the Capitol."
CNN also "fact-checked" Trump's announcement, tallying the number of alleged "false claims" made by the 45th president.
The network was hardly alone. Other prominent outlets, such as the New York Times, deployed their own Trump fact-checkers — a media staple when he was in office.
The Times, for example, deemed Trump's claim that his border wall helped stop the inflow of drugs and illegal immigration as "false," going on to seemingly argue that greater border security doesn't necessarily lead to less drugs and immigration. Just the News has reported on the historic surge in border crossings under the Biden administration compared to the Trump administration.
Much of the media's straight news coverage of Trump launching his campaign appeared to delve into commentary, echoing popular Democrat talking points about the former president.
"Since making his official announcement, Trump has quickly fallen back into one of his typical speeches, full of false statements, inflammatory discussion of immigration and crime, and nods to right-wing culture-war issues," wrote New York Times reporter Maggie Astor. "There is very little new here."
However, it wasn't just news outlets traditionally hostile to Trump that bashed him. The right-leaning New York Post, for example, buried Trump's campaign launch on page 26 while using the derisive front-page headline: "Florida man makes announcement."
The brief article, attributed to Post staff, was full of sarcasm, referring to Trump as a "Florida retiree" and an "avid golfer."
"With just 720 days to go before the next election, a Florida retiree made the surprise announcement that he was running for president," the sarcastic piece began. "In a move no political pundit saw coming, avid golfer Donald J. Trump kicked things off at Mar-a-Lago, his resort and classified-documents library.
"Trump, famous for gold-plated lobbies and for firing people on reality television, will be 78 in 2024. His cholesterol levels are unknown, but his favorite food is charred steak with ketchup."
The owner of the Post, billionaire Rupert Murdoch, reportedly said that his media empire, which includes Fox News and the Wall Street Journal, won't back Trump for president.
In recent days, the Post has published several stories critical of and mocking Trump, claiming he "sabotaged" the midterm elections for Republicans.
On television, meanwhile, the broadcast networks — ABC, NBC, and CBS — ignored Trump's announcement and stuck to their regular entertainment programming. Fox News and CNN, meanwhile, aired much of the speech but not all of it. MSNBC didn't show any portion live.
Moving forward, it remains to be seen whether news outlets will extensively cover Trump's campaign events, live rallies, press conferences, and on-camera interviews as they have in the past.
Democrats and progressives have been pressuring press outlets to ignore Trump, believing he benefited in the past from free media exposure. On Tuesday, CNN stopped airing Trump's campaign announcement live, cutting to analysis and "fact checking," after a staffer for the left-wing news-monitoring group Media Matters called out the network on Twitter for airing it.
It's unclear whether CNN's decision had anything to do with Media Matters' criticism.
© Nov 16, 2022 by Aaron Kliegman, "Just The News".
RECEIPTS: Anti-Trump 'Republican' Billionaires Deeply Tied to Chinese Communist Finance.
RECEIPTS: Anti-Trump 'Republican' Billionaires Deeply Tied to Chinese Communist Finance.
Perhaps it isn't a surprise that ruling class members with China links are lining up against a populist that says he wants to "launch an all-out campaign to eliminate America's dependence on China."
Take the Murdochs, for example. Their New York Post mocked President Trump's campaign roll-out with the headline: "Florida Man Makes Announcement."
Perhaps Trump should respond by highlighting a more shocking headline – this one from Crikey in Australia, "Murdoch empire borrows US$100m from state-owned Bank of China."
The article details how News Corp, the parent of the New York Post and Wall Street Journal, took a 9-figure loan from a Chinese Communist-owned bank.
The Bank of China is the second biggest player in the 13-bank News Corp syndicate after Bank of America, which is contributing US$111.7 million. The Bank of China is massive — it has an estimated US$3.7 trillion in assets and is the largest and oldest bank on the Chinese mainland.
And that's just the beginning of it. Perhaps Murdoch's ex-wife, alleged Chinese Communist spy Wendi Deng, could shed more light on the matter.
Then there's Ken Griffin. Two days before the midterms, the financier spoke to Politico about how he wants to spend his billions to get Gov. Ron DeSantis in the White House. Keen observers will note Trump's first salvo against DeSantis came hours before this Politico puff piece which had been in the works for some time. It's no stretch to connect the dots: Trump heard about the piece. Perhaps he was even asked for comment on the fact that a China-linked billionaire was now one of Ron DeSantis's largest donors.
Surely, he gave one.
Griffin himself became massively wealthy – an estimated net worth of $22 billion – through his investment firm Citadel. A report this year revealed that in 2006, Citadel "loaned $110 million to China Security & Surveillance Technology. The company used the funds to acquire '10 of the 50 biggest surveillance companies in China.'"
Citadel is also partly owned now by Sequoia Capital, which is the venture capital firm that "has produced more investment gains from China" than any other firm and has close ties to the CCP. Sequoia's China division even employed a daughter of a politburo member.
Griffin and Murdoch are not alone. As Murdoch's New York Post reported Wednesday, "GOP megadonors ditch Donald Trump's 2024 White House run." One of those megadonors is Stephen Schwarzman.
The day after Trump's announcement speech attacking Chinese dependence, Schwarzman let Axios know that he will back any other Republican than the former president in the 2024 primary.
It shouldn't surprise you that Schwarzman has deep ties to the Chinese Communist regime.
Schwarzman is the chairman and CEO of Blackstone Group, that's the company that was partly owned for over a decade by the Chinese sovereign wealth fund. Between 2013-2018, his firm did $32 billion of Chinese deals, according to the Financial Times.
If you were the CEO of a company that's done tens of billions of dollars worth of deals in China, would you want a populist that wants to punish Xi Jinping for the "China virus" in office? Probably not.
It's rather shocking how the elite is trying to re-engineer the dynamics of the 2016 primary. The stage is set for Trump to rail against the billionaires putting China's interests ahead of yours. Will he take advantage of it?
© Nov 17, 2022 by Staff Writer, "The National Pulse".