"Any Day Now" (opens in separate window)
free-market capitalism is...
friday, february 17
th

, 2020
America is in the midst of an identity crisis, and it's probably not the kind you'd think. Our nation is wrecked by an abysmal economy and unhappy people losing confidence in their country. In such unhappiness, people on both sides of the political aisle too often propose "solutions" that grant the government more control of our lives, even though that control is usually the source of the problem.
[FULL TITLE: "Free-Market Capitalism is the Next American Economy".]
Sunlight Is The Best Disinfectant.
The American experiment has paved the way for millions to escape poverty and build a better life via a free-market system with a constitutional republic that encourages innovation and results in more human flourishing than ever before. We need to get back to those roots.
I had the opportunity to discuss this phenomenon with Dr. Samuel Gregg, author of the book The Next American Economy and distinguished fellow at the American Institute for Economic Research, who said this country's founding values are based on "liberty and personal responsibility."
What set America apart was a vision for commoners to determine their own future, and we continue to rank as the most entrepreneurial country in the world. American's earliest ideals demanded liberty and responsibility, rejecting directives from a distant King. As a result, the roles of the federal and state governments were carefully managed by a system of federalism, with checks and balances to restrain overreach and protect liberty. According to Gregg, this ongoing experiment is why immigrants are continually inspired to leave their homes and venture to the United States.
These core tenets of America have become less defined over the past century. America has increasingly chosen big government over individual liberties, thereby reducing the benefits of free-market capitalism.
The major expansions of government started in the progressive era, with Presidents Teddy Roosevelt, Woodrow Wilson, and Herbert Hoover. Those historic expansions were put on steroids by President Franklin D. Roosevelt's "New Deal," which prolonged and deepened the Great Depression. Likewise, President Lyndon B. Johnson's "Great Society" program ballooned government through the creation Medicare and Medicaid, among others. The results have been massive government spending with increased dependency on government programs.
President George W. Bush's expansion of Medicare with Part D provided some prescription drug coverage for seniors, with questionable results, at a massive cost. President Barack Obama's Obamacare expanded government control, contributing to the high cost and declining quality of US healthcare. President Trump's attempt to punish China with tariffs actually punished low-income Americans most. Most recently, President Biden's 2022 "Inflation Reduction Act" further grows government, without reducing inflation and at a huge cost to taxpayers.
Inflating the role of government in an attempt to solve underlying issues created by big government created a vicious cycle that continues today. Government meddling distorts the economy by blocking and confusing free people's choices. This results from a cultural shift, where Americans increasingly seem to believe government can solve problems better than markets or individuals.
This belief is contradicted by the evidence. The lack of belief in free markets is really the lack of believe in free people, as the market is nothing but people. Big government is usually the cause of economic and social problems, so trying to solve them with more government just exacerbates the issues. A severe deficit in the knowledge of history, both of culture and economics, helps explain why post-modern socialist solutions increasingly entrance younger generations.
Unlike older countries, America's identity comes from the "texts, documents, and debates" that created our founding, says Gregg. Surveys show that only 1 in 3 Americans can pass a citizenship test, because most of them aren't familiar with the foundational ideas outlined in our texts and documents. A national identity crisis is near-inevitable, when we forget our core values of liberty and personal responsibility
The further we stray from the principles that made our nation great (including free-market capitalism, a constitutional republic, and personal responsibility) the more swiftly we head down what economist Friedrich Hayek called "the road to serfdom."
Only by learning our unique history, and grasping the principles of free-market economics free from burdensome interference, can Americans embark on the next American economy.
© 12.30.2022 by Vance Ginn, "AIER".
A Day In The Life.
I slept-in until 9:45a on Friday, a rainy night and morning,I went thru my finger stick to check my BSL (Blood Sugar Level) and recorded it on my Diabetes 2 chart, made coffee and breakfast, took a Tylenol Extra Strength for various pains, had a couple smokes in the semi-cool garage and checked the leftover errands list. It was already 53°, and forecast to hit 59°.
I had some bad back and hip pain, so I did the Tramadol/Gabapentin dosage. Within 30mins, that helped with the pain. I tuned into the "Chris Plante Show", from 9-12, since I had no errands, and was waiting for the FEDEX delivery -- signature required -- of the parts for repairing my broken Galco FED212 "Thump Break" Leather Holster, so I could CCW again. Life is good! Next week's a clear week, except for a Thursday Dr's app't. Nothing on the day's to-do list, except wait for a delivery. After the "CP Show", Bonehead Bongino was on WMAL, and I struggled to listen, but switched to yesterday's "CP Show" Podcast, which I'd mostly missed due to errands.
Last December, I wrote a short piece about "SmartyPantsPhone Addiction", and I'm now noticing it more and more, every day. My direct and indirect Family are all afflicted; they spend much of their days with their faces buried in those evil blue light phones, while listening to Fox News -- or something -- on TV, in the background. I'm just amazed at seeing so many people afflicted by that "electronic disease". Ding, ding, ding, ding, ding, ding...
"Against the backdrop of historically high levels of retail investor participation in the stock market, Democratic regulators in Washington are doing what they do best when it comes to the free market and consumer choice –- getting in the way. This time, they're coming for your brokerage account."
Two UPS and FEDEX trucks stopped in front of my condo, made deliveries to condos across the street, and left. Darnit. Ten minutes later, at 1:55p, another FEDEX truck arrived with my Galco holster replacement parts, and it took me 10mins to swap-out the various old/new pieces, and make the holster new again YEAH FEDEX! Thanks Galco!
Remember Rush? It was 2 years ago, today, that he died. We all miss him, his wit and wisdom, and sure could use him now, on-the-air.
I had dinner, watched the news, the Fox Guys at 7 & 8p, and returned to unseen episodes of "Gold Rush", until 11:30. Lights out.
Up at 9a on Saturday, it was a bright, sunny 34° morning, but cold. I fired-up the furnace, garage auxiliary heater, made coffee, and scanned the news and weather on my office-sunroom desktop. I lounged around most of the morning, enjoying my Kona Coffee with my new favorite -- Reddi Wip Cream -- on every mug. Nothing on my 'must-do' list, so I just had one errand over to nearby Rutter's Convenience Store, and then watch some of the practice, qualifying for tomorrow's 75th Daytona 500 Race. Yes, I hate NASCAR -- aka TRASHCAR -- but that's all that's on, this weekend. The REAL racing starts March 4th with F-1, IndyCars and March 14th with IMSA.
After lunch, I watched it, on/off during the afternoon, just for the wrecks -- the prelim ARCA/ xfinity race was a bore -- but I'll try to watch some more tomorrow, when it's the actual Daytona 500. After dinner, I watched a marathon "Gold Rush" of Season 11, and bagged it for the night at 12:30a.
I slept-in until 9:15a Sunday, to overcast/ partly sunny skies, 40° and ready for some coffee. I did all the usual routines, had a shave and usual every-other-morning shower, and scanned the computer for news and weather. By 11a, I was ready for the day. One thing was missing today: no laundry or dishes to do. I got the recyclables and trash ready to go, but I felt there was "something missing". Two more Amazon deliveries in large and medium boxes, arrived at 6p, so rather than spend the time cutting them down, I reboxed them into a single box, and put it in the recycle bin. Done deal.
After sleeping much of the afternoon, I had a light dinner, and continued watching the older season episodes, that I started last night. I unplugged at 11:45p.
The garbage truck woke me at 7a on Monday, a cloudy, 43° morning, with rain ahead this afternoon. I moved my neighbor's trash bin -- which I share with them -- up to their garage, and waited for the recycle truck to come by later today or tomorrow. Whatever. I tuned into the Chris Stigall Show from 6-9a, and then the "Chris Plante Show" until 11:15, when I had to leave for Red Lion to p/u a load of shirts and jeans from DeVono's Cleaners, and drop-off a small load, and make 2 other stops. I grabbed a quick lunch and drove over to the nearby massive York Galleria Mall, to meet Sherry and do some walking.
I clean forgot today was "President's Day", and that it was a national holiday, and gov't/banks were closed. Anything for another paid "holiday", right? Sherry and I had a great time walking, and then back to my condo, to talk. She had stops to make, so she left at 5p, and began to close down the condo, since temps were dropping quickly. After dinner, my ROKU Streaming quit carrying the xfinity/Comcast system's channels, and I spent an hour+ on the phone with two women in a call center, trying to get an xfinity tech out tomorrow to troubleshoot and fix their CATV mess. We'll see what happens. Back to "Gold Rush, season 2, for some old episodes I'd missed along the way. Lights out at 11:30, as my cleaning lady, JoAnne, is in at 8:30a. Good night, Irene.
Up at 6a, Zero Dark Thirty, 39°, VERY foggy, we'd had one heck of a rain overnight, but it didn't wake me. I warmed-up the condo and garage, made coffee, scanned the news and weather, just to check if Shit-For-Brains, Lunch Bucket Joey Bidet&Co had started WW III. We're OK today. Rush used to say, "I'll tell you when it's time to panic, but now is not the time." JoAnne would be here at 8:30a, so I took my time getting ready for the day. Pain management, from yesterday's walk at the Galleria Mall, was primary, so I took care of it. The xfinnity/Comcast Tech would be here between 2-4p, to fix the missing, streaming xfinity system from my 82" Samsung QLED 4 HD TV.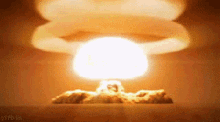 Ready for this? "The U.S. National Weather Service (NWS) on Monday warned that a "massive winter storm" is anticipated to impact a large portion of the United States this week and present a range of hazards. Portions of the Upper Midwest will see little break between this system and impacts from the major winter storm approaching immediately thereafter." The NWS has a 50/50 success rate of prediction, using the American Model (55% accurate) vs the European Model, which is 90%+ accurate.
I have and use Norton 360 Premium, for many safeguards and tasks, on my desktop -- one of the reasons this industrial/commercial-grade 2009 HP unit running Win-7 Pro x64, has lasted so long -- so a weekly scheduled back-up was in progress, so I tuned into the "CP Show" from 9-12. I back-up to a 2Tb WD Drive on my desk -- I have 2 other units full in the basement's electronic shelves section -- and to the Norton Cloud, which comes free with my Norton subscription. My 2 Winter-blooming, Yellow Spotted Phalenopsis "Moth" Orchids, in my office, are blooming very nicely, thankyouverymuch. Nice to know that I haven't lost my "Green Thumb", since my retirement.
xfinity/Comcast called 2x during the morning, asking me to unplug/replug the control boxes, in the left, living room and in my office-sunroom. I think they were trying to get the system "refreshed" so as to avoid their tech making a housecall. I sure got my cardio exercise, climbing and down-stepping stairs. I had to re-run the system back-up for Norton Cloud, so there'd be a copy "up there", wherever that is. JoAnne's vacuuming (my Oreck Vacuum) was giving me a headache, and I had to keep going into the garage to get away from the noise. Geisinger Health was an hour late in calling, for my annual "Wellness Review"; which is to say review meds and make adjustments. That tyook an hour. I did 3 loads of lauandry in between all these things.
By 1:30p, I'd realized that I'd forgotten to eat breakfast and lunch, so I had some 2-Alarm Chili and Saltines, just to get something into my stomach, and waiting for the xfinity/Comcast Tech to call/arrive. I had 2 loads of laundry to wash, and 4 loads of laundry to dry, so I up and down the stairs all day. Good cardio-exercise!`Sucks to be me, today.
By 2:30p, it was 53° and dark clouds blew in from the northwest. A ***SEVERE WIND ADVISORY *** was posted on all weather sites, but since I was not going out, I ignored it. The xfinity Tech arrived at 3:30, and after going thru the ROKU-equipped Samsung QLED 4 HD TV, he told me that xfinnity/Comcast had sent a software "upgrade" thru all WiFi and streaming TVs, and it's now is, what it is. My 4yrs of enjoying ROKU's unique interface, were over. F•ck xfinity/Comcast! Unfortunately, there's no other choice around here, as fast and vast as that shithole company's service, is. Ity's not a steep learning cvurve, but will take some time to get used to. Bastards.
xfinity blows
I skipped dinner, fiddled with the new ROKU format and watched TV until 11:45p. Lights out.
I slept-in until 8:30a on Wednesday, 39° and cloudy, did the usual morning routines, had Kona Coffee, and went thru my to-do list for the day. Rain was on the way from the southwest, and I needed to get to Weis Market to do some minor food shopping, but that could wait until tomorrow. Sherry was also going to call me this afternoon, as soon as she got her car inspected, and we might do some walking at the cavernous York Galleria. Happy Hump Day.
I spent part of the morning listening to the "CP Show", and getting some niggling paperwork done. I left for 2 quick errands to Rite Aid and the USPS, but back/hip pain prevented me from going to Weis Market; I can do that tomorrow after my 11a Dr's app't. It began to snow/sleet/rain, as a front moved thru the York area. I was back home by 11:30, and missed most of it. I emailed Sherry to reschedule the walk, due to my lower back/hip pain, took a Rx 30mg Flexoril, 5mg Valium, and laid down on the LR couch, as I'd skipped my other pain mneds for the day. I slept for 3hrs, got up without pain, and laid back down with lower back/hip pain, for another 3hrs.
Back up at 7p, I had a BLT, watched some Fox News, couldn't find my phone, saw some new episodes of "American Pickers" on History Channel, and called it Yankee Doodle at 11.
Up at 9a on Thursday, even with bad back/hip pain, I had to hurry, what with an 11 Dr's app't down in South York. I had coffee, skipped breakfast, finalized the Weis Market shopping list, forgot my pain meds, and left for my app't at 10:30a. That went OK, I found my "lost" phone under the Jeep's seat, and am glad this massive Winter storm went north of us. I stopped at Weis Market to get a list filled, had some Vegetable-Pesto Soup at home, and laid down for a rest at 2:30p.
Biden's latest whack at the suburbs will change your neighborhood for the worse. 200 pages of radical new rules would require 'equity plans' that go way beyond 'fair' housing, and will destroy our families' lives, in the name of 'equity'. Get ready for it; IT'S COMING!. And he bailed out the criminal, lowlife, dirtbag, corrupt Teamsters' with $36 BILLION for 'mismanaged pensions', with OUR MONEY!
I tried at 2:30, 3, 4 and 5, but couldn't get to sleep. Too many 'things' running around in my head. Bad day. High for the day was 71°, but cold weather isn't over, just yet. 48° tomorrow; down to the mid-20s tomorrow night. Like I said; Winter's not over, yet.
I had a Filet Mignon and Brussel Sprouts for dinner, watched the news, "Jesse" and "Tucker", caught the new episode of "Gold Rush" and some early season reruns, and called it a day at 11p.
Tomorrow starts another week here in the "Journal", and so far, it's a clear week. But something will come along to clog it all up, I can almost be certain of it. I hope Sherry has some free timne...
Did You Know?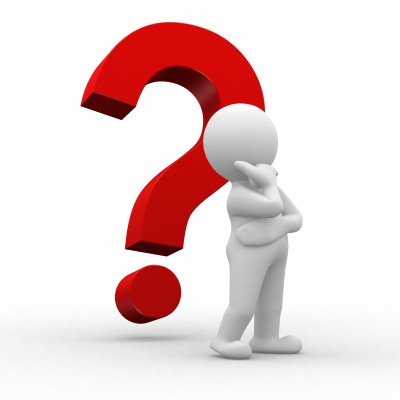 Glass takes one million years to decompose, which means it never wears out and can be recycled an infinite amount of times!
Gold is the only metal that doesn't rust, even if it's buried in the ground for thousands of years.
when a person dies hearing is the last sense to go. The first sense lost is sight.
Your tongue is the only muscle in your body that is attached at only one end.
The tooth is the only part of the human body that cannot heal itself.
If you stop getting thirsty, you need to drink more water. When a human body is dehydrated, its thirst mechanism shuts off.
Zero is the only number that cannot be represented by Roman numerals.
Kites were used in the American Civil War to deliver letters and newspapers.
The song Auld Lang Syne is sung at the stroke of midnight in almost every English-speaking country in the world to bring in the new year.
Drinking water after eating reduces the acid in your mouth by 61 percent. Drinking a glass of water before you eat may help digestion and curb appetite.
Peanut oil is used for cooking in submarines because it doesn't smoke unless it's heated above 450F.
The roar that we hear when we place a seashell next to our ear is not the ocean, but rather the sound of blood surging through the veins in the ear.
Nine out of every 10 living things live in the ocean.
The banana cannot reproduce itself. It can be propagated only by the hand of man.
Airports at higher altitudes require a longer airstrip due to lower air density.
The University of Alaska spans four time zones.
In ancient Greece, tossing an apple to a girl was a traditional proposal of marriage. Catching it meant she accepted.
Warner Communications paid 28 million for the copyright to the song Happy Birthday, which was written in 1935!
Intelligent people have more zinc and copper in their hair.
A comet's tail always points away from the sun.
Caffeine increases the power of aspirin and other painkillers, that is why it is found in some medicines.
The military salute is a motion that evolved from medieval times, when knights in armor raised their visors to reveal their identity.
If you get into the bottom of a well or a tall chimney and look up, you can see stars, even in the middle of the day.
In ancient times strangers shook hands to show that they were unarmed.
Strawberries and cashews are the only fruits whose seeds grow on the outside.
Avocados have the highest calories of any fruit at 167 calories per hundred grams.
The moon moves about two inches away from the Earth each year.
The Earth gets 100 tons heavier every day due to falling space dust.
Due to earth's gravity it is impossible for mountains to be higher than 15,000 meters.
Mickey Mouse is known as "Topolino" in Italy
Soldiers do not march in step when going across bridges because they could set up a vibration which could be sufficient to knock the bridge down.
Everything weighs one percent less at the equator.
For every extra kilogram carried on a space flight, 530 kg of excess fuel are needed at lift-off. The letter J does not appear anywhere on the periodic table of the elements.
[Anonymous eMail]
Cruz Responds After Biden Allegedly Authorized $200 Million Fighter Jet To Shoot Down $12 Science Project.
"Small pico balloons typically range between $12 and $180 while an F-22 Raptor is estimated to be around $200 million.
Sen. Ted Cruz took to Twitter Thursday to criticize Joe Biden for ordering an F-22 fighter jet to shoot down what may have been a hobby club's science project off the coast of Alaska earlier last week.
Cruz, R-Texas, joked that Biden's decision to authorize the $200 million fighter jet to use a $400,000 missile to shoot down what may have been a $12 balloon serves as a "powerful deterrence" to high school students interested in creating their own at-home science balloons.
The comment came after the Northern Illinois Bottlecap Balloon Brigade's (NIBBB), an Illinois-based hobbyist club, said their pico balloon that was floating off the west coast of Alaska went missing the same day a Lockheed Martin jet shot down an unidentified object matching its description.
"To be fair, Biden is providing is powerful deterrence for any high school science clubs that might try to invade America…." Cruz wrote on Twitter.
The club's globe-trotting balloon, which was last reported to be hovering at 38,910 ft. on Feb. 10, may have been one of three unidentified aerial objects the U.S. Air Force shot out of the sky
The group said that its trajectory put it directly over the central Yukon Territory on Feb. 11, where an object was shot out of the sky.
National Security Council spokesman John Kirby also said the objects shot down Feb. 10-12 may not have been from China or another foreign country but "could just be balloons."
Small pico balloons typically range between $12 and $180. They often carry an 11-gram tracker, with HF and VHF/UHG antennas to update their positions as they travel around the world, according to Aviation Week."
© 2.17.2023 by Lawrence Richard, "Fox News"
Dear Tech Support...
Last year I upgraded from Boyfriend 5.0 to Husband 1.0 and noticed a distinct slowdown in overall system performance, particularly in the flower and jewelry applications, which operated flawlessly under Boyfriend 5.0.
In addition, Husband 1.0 uninstalled many other valuable programs, such as Romance 9.5 and Personal Attention 6.5, and then installed undesirable programs such as: NBA 5.0, NFL 3.0 and Golf Clubs 4.1. Conversation 8.0 no longer runs, and House cleaning 2.6 simply crashes the system. Please note that I have tried running Nagging 5.3 to fix these problems, but to no avail. What can I do? Signed: Desperate
The response (that came weeks later out of the blue).
Dear Desperate, First keep in mind, Boyfriend 5.0 is an Entertainment Package, while Husband 1.0 is an Operating System.
Please enter command: I thought you loved me.html and try to download Tears 6.2. Do not forget to install the Guilt 3.0 update. If that application works as designed, Husband 1.0 should then automatically run the applications Jewelry 2.0 and Flowers 3.5. However, remember, overuse of the Tears application can cause Husband 1.0 to default to Grumpy Silence 2.5, Happy Hour 7.0, or Beer 6.1. Please note that Beer 6.1 is a very bad program that will download Snoring Loudly Beta version.
Whatever you do, DO NOT, under any circumstances, install Mother-In-Law 1.0 as it runs a virus in the background that will eventually seize control of all your system resources.
In addition, please do not attempt to re-install the Boyfriend 5.0 program. These are unsupported applications and will crash Husband 1.0.
In summary, Husband 1.0 is a great program, but it does have limited memory and cannot learn new applications quickly. You might consider buying additional software to improve memory and performance. We recommend Cooking 3.0.
Good Luck. Tech Support
H/T to Jo, TX
Cuts Are Coming to Social Security and Medicare Whether the Politicians Want Them or Not.
Social Security and Medicare are on an "unsustainable course" and will run out of funds by 2037. That's the conclusion reached by the General Accountability Office (GAO) and the Social Security Administration.
There is no saving these programs without massive changes. And demagoguing the issue, as Joe Biden and the Democrats are doing, only delays the day of reckoning. To pretend these programs don't need intervention now — right now — is to play with dynamite. The sooner we can get started, the less pain will be inflicted on senior citizens.
Pain there will be. In order to put these programs on the path to long-term viability, it will take political courage absent from today's politicians.
Veronique de Rugy has been the Paul Revere on Social Security unsustainability for as long as I've been writing. Her article in Reason.com explains the problems with the two biggest government programs plainly and succinctly.
It's important for people to grasp reality because no single issue will affect our fiscal future more than Social Security and Medicare. Spending on these two programs alone consumes 45 percent of the federal budget. Along with Medicaid, these programs are the drivers of our current and future debt. And to drive home the seriousness of our predicament, note that Medicare and Social Security together face a shortfall of $116 trillion over the next 30 years.
That's more than five times the current gross domestic product. But Biden wants to demonize Republicans for trying to address these long-term problems?
There is no political consensus on what to do about these two programs. Democrats want to raise the retirement age and charge retirees more for Medicare. That's a bandaid that won't even extend the viability of the programs for much more than a decade.
But a proposal like that will never get through Congress. And because of that, the consequences that flow from that inaction have already been established.
Consider again Social Security. Right now, benefits paid out come from the payroll tax as well as money borrowed by the Treasury. Why does the Treasury do that? Because Social Security has a trust fund with about $2.6 trillion in IOUs that it can redeem when the payroll tax isn't covering all the benefits. That's been the case since 2010.
These IOUs come from excess payroll taxes collected from past workers. That money was exchanged for Treasury bonds—pieces of paper. Treasury then spent these funds on whatever Congress directed: defense, highways, education, you name it. This matters for two reasons. First, unless Congress changes the law, as long as the Trust Fund contains IOUs, Social Security will ask Treasury for money and get it. Second, when the Trust Fund runs out of IOUs around 2033, Social Security benefits by law will be cut by about one-fifth. Something similar happens with Medicare, only sooner.
Long before the Social Security and Medicare trust funds run dry, benefits are going to be cut. What makes that bare fact so tragic and stupid is that it's entirely avoidable. But the very first thing that needs to happen is for Democrats — and especially the president of the United States — to stop using those programs as a political weapon to scare senior citizens and portray Republicans as heartless monsters for wanting to fix them.
© 2.18.2023 by Rick mMoran, "PJ Media"