the coming cashless society
friday, december 9
th

, 2020
Despite The Federal Reserve (FED) removing some of the monetary punch bowl, Bankrate's 30-year mortgage rate declined to 6.77% last week.
Catch a rising yield and put it your pocket. European sovereign yields are up over 10 basis points already today.
[FULL TITLE: "US Mortgage Rate Declines To 6.77% As European Yields Increase (Fed Starts Digital Dollar Experiment … In Terror!)".]
On this side of the pond, The Federal Reserve has begun their experiment with big banks using digital currency. This is a step towards going to a cashless economy.
Why is this terrifying? Blockchain technology is a fantastic innovation for processing payments given its ledger capabilities. But that means that The Federal Reserve might be able to look at your complete history of expenditures. Or worse, perhaps even shut down your ability to make payments, This may lead to a China-style "social credit score" where the Fed and the Federal government punish people for driving "too much" increasing your carbon footprint or eating non-Federal government approved foods and lowering your social credit score.
Will there be safeguards? Allegedly, but remember the FBI hid Hunter Biden's laptop prior to the Presidential election of late 2020. And HOW did our nation's regulators completely drop the ball on Sam Bankman-Fried (or Spam Bankfraud)?
Thus, it is an Experiment in Personal Liberty Terror.
Sorry, the poster for Experiment In Terror looks like Biden sniffing a teenager girl.
© November 25, 2022 by Anthony B. Sanders, "Confounded Interest".
[JS: Get ready for a Cashless -- Central Bank Digital Currency (CBDC) -- Society, as it's been in the works for several years, is being prepared right now, and will be rolled-out all too soon. Though the idea for central bank digital currencies stems from cryptocurrencies and blockchain technology, CBDCs are not cryptocurrencies. CBDCs are controlled by a central bank, whereas cryptocurrencies are almost always decentralized, meaning they cannot be regulated by a single authority.]
A Day In The Life.
Up at 5:15a on Friday, I went thru my finger stick to check my BSL (Blood Sugar Level) and recorded it on my Diabetes 2 chart, made coffee and breakfast, took a 500mg Tylenol Extra Strength for various knee and hip pains, had a couple smokes in the slowly-warming garage and checked the leftover errands list. The blinds installer would be here at 8, and I needed to go to the New Eastern Farmers' Market, to p/u my order, and do some BBQ and fruit shopping. It was 23°, and forecast to hit 45°, if that. Hey, Winter's here!
While Ed-The-Installer was removing the 3 old 4ft x 9ft electronic shades and installing the new, more powerful units, I ran over to the New Eastern Farmers' Market to get my order, and shop some other great fruit, bread and meat stands, and wound-up with 4 large bags of food. My bad, but at 73 today, I can be bad, if I want to. Somehow it all fit into the 'fridge. I called-in a order for Sis and myself, of Prime Rib & Sides, at the nearby Texas Roadhouse Restaurant, and it was amazing, just as I remember from years ago, when I ate there on a regular basis. It was amazingly good.
Unusual news: we have a LARGE Red Fox visiting the back of my condo, right outside my office-sunroom, feeding on the bread pieces I throw out for the birds. So I put out some scraps from the Prime Rib Dinner, that we half-finished, for him/her. I'll try to get a pic, as it doesn't hibernate and is around all Winter.
After the huge 3p dinner, I fell asleep on my LR couch for 3½hrs, waking-up in the dark. All I saw was the inside of my eyelids; good nap. I skipped anything further to eat, watched some more of season 8 of "Gold Rush" -- yes, it's addictive -- on TV, and called it "Yankee Doodler" at 1a.
The rain on the skylights woke me at 7a, but I was determined to sleep a while, and finally got up around 9:45a, on Saturday. Very nice, deep REM sleep. At 52° outside, it was like a early Spring morning. I had a few smokes in the now-open garage, moved the Jeep outside and enjoyed the fresh air. I listened to one of Chris Plante's Podcasts from last week, on local WSBA 910am, from 11a-2p. No errands today; just stay inside and do some condo chores. With my office-sunroom all put back together, it feels like 'home' again, after 3mos waiting for the 3 new electric blinds to be custom-built and installed yesterday. I'm gobsmacked.
My new $30 Logitech High-performance USB Headset H540 arrived from Logitech, but after finding that I have to disable the system's Logitech THX 5.1 Surround Sound, thru the Win-7 Pro Control Panel, to get it to work, I decided to try the local Best Buy for a simple JVC HA-FX7M dual earplug/plug-in set, for $11, and got one. That thing is so weak I have to turn-up the volume to 100% just to hear it. F•ck-a-Duck, I'm so PO'd at this electronic crap not working with Legacy hardware! It's all SmartyPants stuff/shit/trash/garbage/junk, now.
My BP now down 50pts, I began to relax and accept the fact that I got hosed on hardware. I'll try to figure out a 'workaround', somehow. High for the day was 60°, but black, MASSIVE t-storm clouds moved thru the area around 4p, and turned everything into 9p darkness. Weird. I moved the Jeep into the garage, in case hail was in the cards.
I had Pasta & Swedish Meatballs for dinner, and kept working on paperwork and filing until 6p, when Fox News came on. After that, more "Gold Rush" episodes from season 8, until 11:30p. Lights out.
Up at 8:15a on Sunday, it was a bitter 33°, but bright and sunny, after a dreary, rainy Saturday. The forecast is for 19°, tonight. Winter's here, for sure. I warmed-up the condo, got the office-sunroom and garage auxiliary Dyson® heaters on, had coffee and took a 50mg Tramadol for back pain. After breakfast, I got ready for the day, did some computer "house cleaning", paperwork and filing and listened to a recent "CP Show Podcast". I also had laundry chores to do, get some lunch, and take a 2hr snooze on the LR couch.
All too soon, it was getting dark, and I took out the recycle bin, and my trash bag into my neighbor's trash bin, both of which we share. I watched Fox News for a short while, and switched to season 9 of "Gold Rush" for more episodes. By 11:30p, I'd had enough; lights out.
Up at 6a on Monday -- 0-Dark-Thirty -- it was a bitter 23° outside, so I upped the condo temp to 75° quickly, did the usual BSL routine, Had Kona Coffee, and fired-up the office-sunroom computer to check the weather and news. I had some mini-croissants, got ready for the day, and to take Sis to the eye dr for her 10:45a annual exam. I had a couple errands to do, so did them before going back to pick her up and come back home.
HEADLINE: "J6 Prisoners: Zip-Tied, Beaten, Maced, Sexually Assaulted in the Night" ("Independent Sentinel")... "J6 political prisoner Jonathan Mellis warns he and other J6 defendants in the "Patriot Pod" of the DC Gulag are being tortured by "racist, hateful, and abusive correctional officers," sexually assaulted and treated like animals for being Trump supporters." More here. Is that America? I don't think so. But BLM terrorists who vandalized, burned, looted, murdered and assaulted are handed cash settlements. And all our politicians are letting it happen... ALL OF THEM!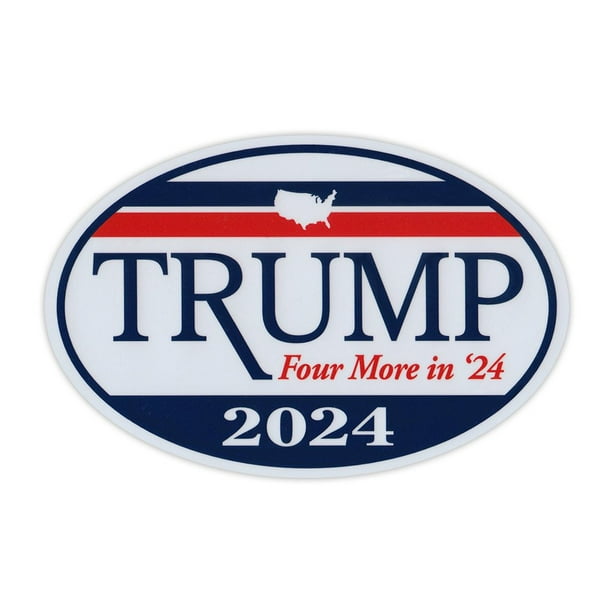 Where you stand depends on where you sit.
Whom do I want to run for President in 2024? Do I think Trump has a chance, considering the huge amount of baggage he now brings to a run? Was this a stupid statement for him to make? 2020's ancient history, and the demonKKKrats got away with cheating, fraud and corruption, and we still can't "prove it", in a court of law. Is DeSantis a better choice, even though he was just re-elected to FL's Gov spot? Do I think Trump will be indicted by the corrupt and illegal "Jan 6th Committee", in the US House? Yes. We need Trump now, more than ever, to fix this national mess that the socialist/communist/Marxist/fascist demonKKKrats and butt-sucking DNC-Media have caused.
Clear, blue skies, sunny, but brutally cold in the upper-30s. We left at 10:15 to go I83 south to Leader Heights Road, where the Opthalmologist's offices are -- same place I went to just over a week ago, and had serious eye drop problems -- and I did some errands further south in Red Lion. Her app't took 1½hrs; mine took 45mins. We went back home by 12:30p, got some lunch and I did paperwork, filing and listened to Bonehead Bongino, since the "CP Show Podcast" wasn't posted yet on WMAL in DC. I had a Pulled Pork BBQ Sandwich, a banana and Bai Iced Tea for lunch, and fell asleep on the LR couch, for a few hours. Dark when I woke-up, I closed down the condo and checked the news and weather.
After dinner, more Fox News and "Gold Rush" episodes from season 9. My cleaning lady, JoAnne, is in at 8:30a, so time for some sleep. I pulled the plug at 11p. Good Night, Irene!
Up at 6a on Tuesday, it was a rainy, 36° Zero-Dark-Thirty morning, as I fired-up the heat, made coffee and had a couple smokes in the garage. After a couple of Croissants for breakfast, I took 2 50mg Tramadol for bad back and hip pain, and that helped a little. I'll take a 500mg Tylenol Extra Strength before I go walking w/ Sherry, at the gigantic York Galleria Mall, at 1p. JoAnne arrived at 8:30 and got to work. Sis left for some errands and an app't. I was "parked-in", so I had to wait until JoAnne left, to drive the Jeep to Rite Aid and get some waiting Rxs. The lower back, both hips, calfs and feet pain was such that I had to reschedule Sherry and my walk, until tomorrow. I laid down on the LR couch, elevated my legs on large sofa pillows, and rested.
Then, I remembered that I had 3 loads of laundry to get done; 2 today and one Thursday or Friday. Shit. The 5 wool Pendleton Board Shirts were done first, and regular clothes, next. The 2 sets of sheets (mine are flannel) could be done later in the week; thus, only 2 loads today. So much for a nice 2-3hr snooze.
Personally, I long for the years that CNN was a "true news network, 24x7", before it turned left after Ted Turner sold it. It was great to tune-in and for 15mins, get national and world news, 4x per hour. No politics at all, but one day, that all changed in the mid-80s. Fox News isn't "news"; it's televised crap, except for the "Watters" and "Carlson" shows. The rest of Fox is left-of-center, to a greater degree, each month and year. Sad that when Murdoch retired, and his moron, leftist punk kids took over, and it all went downhill.
"Should we be concerned by all of the volcanic activity that we are witnessing all over the planet right now? According to Volcano Discovery, 27 different volcanoes are erupting at this moment, and many others are showing signs of waking up. Of course, this comes at a time when we are also seeing lots of unusual earthquakes around the globe." Interesting opinion.
When all this "Twitter shit" finally comes out, after all files are released, I think we'll all find that Trump was correct about 99% of what he said and claimed happened in 2020, and what had been going on with the corrupt Deep State, FBI, CIA, DoJ, media, DNC -- but I repeat myself -- and the SHTF scenario comes forward to a Constitutional Crisis.
So-called Dr Tony "The Murderer" Fauci has committed Crimes against God's Children, outside of helping to kill millions around the world with his mRNA fake "vaccines" from Moderna, J&J, Pfizer etc, over the past few years. And he tortured Beagle puppies, for no valid reason. He has a special rotisserie in HELL, after God judges and sentences him to an eternity in pain. Die, you bastard MFer!
I had Shepherd's Beef Pie for dinner, watched Fox Nation's "Biden, Inc" by Tucker, a good intro exposé to that crime family; part 2 tomorrow night. Then back to season 9 of "Gold Rush", and I unplugged at 11p.
I slept-in until 9a on Wednesday, a cloudy, but relatively "balmy" 48°, and forecast to get near 60°. A warm front and rain had gone thru overnight. I had no pain, so no pills. Sherry called with a medical problem, so we rescheduled our walk to tomorrow, at the York Galleria Mall. I listened to the "CP Show" thru my new Logitech ear bud plugs. I had some errands to run, so after a late breakfast, I jumped on it and got them done. I also did the 3rd load of laundry, and got that out of the way.
Yes, Herschel Walker lost the race in GA, to the commie/racist/fascist asshole Warnock, with one of the two worst GOP candidates -- Azz in PA being the other -- Walker was another Trump-endorsed idiot, with a LOT of bad baggage he brought to the race. Sure, we all have "baggage" from time-gone-by, but his was really bad. Even the blacks didn't vote for him; 90% went for the Warnock scumbag leftist, racist filth. So be it. 2024 will come soon enough, I guess.
For dinner, I had BBQ Ribs, French-Cut Green Beans and some Hagen Dász Coffee Ice Cream; good eating. I skipped Fox News at 6, and continued listening to the morning's "CP Show" Podcast, which I'd missed most of. High for the day was 58°; not bad for one day-in-a-row. Sis and I watched Fox Nation's Tucker Carlson's "Biden Inc." and "Yellowstone 150", first episode. Then, back to Discovery+ and "Gold Rush", season 9, until 11p. Lights out.
I slept-in until 9:30a on Thursday, to a cloudy, another "balmy" 51° morning, warmed-up the condo a little, had coffee and breakfast, t6uned into the "CP Show" from 9-12, and drove over to Rite Aid to p/u an Rx. It was actually a nice start to the day; never would have guessed it was December. I had a banana for lunch, trying to get my elevated (135-150) BSL down into the lower range (110-120), and did a "keto fast" for the day. I'm meeting Sherry at the ginormous York Galleria Mall at 1p, to get some exercise.
So, 7 electric power substations, around the country, have been shot-up and disabled. So far. I'll bet $10 that it's either muslim(SPIT!) or leftist/anarchist terrorism. First 2 in North Carolina, and now 5 more in Washington and Oregon. There was also 1 in California last year. And I'd also bet another $5 that complicit FedGov LEOs are in on it, and covering-up for them. They actively WANT socialism/communism/Marxism/anarchy to proliferate and spread nationwide, during the cold Winter months, so the freezing people will have to appeal to "Uncle Sugar" for help.
On Tucker Carlson's show last night, he highlighted a story about a New Jersey mother being told she is being "monitored" by local law enforcement at the behest of military personnel who didn't like her social media posts questioning sexualization of children in school. The "Woke Assholes" are everywhere, polluting our schools and children. The Woke Filth need killing, en masse, IMO. Fortunately for them, they've never come after me -- I DARE YOU SUBHUMAN SCUMBAGS TO COME AFTER ME! -- or they'd have a *severe, very quick, life-changing experience*. They're subverting America, the US Constitution, American society's morals and mores. Watch this video.
I met Sherry at 1p, and we walked a lap (½ mile) on the lower mezzanine, and 2 laps (1 mile) on the upper mezzanine, and came back to my condo to rest and chat. She had to leave around 4, to run an errand and get home before it got dark. I had an Amazon delivery, an amazing Asvin Bath Mat, and I closed-down the garage after putting the Jeep in for the night. Forecast is for a cold 27°, tonite. Temps were already dropping quickly, from a fairly pleasant mid/upper-50s day.
I had a BBQ Chicken Sandwich, Crab Soup w/ Asparagus Chunks, and Roasted Potatoes for dinner. Good eating! I watched a few minutes of Fox News, but went back to computer work, finishing-up this week's "Journal", and getting next year's J-listing page, fine-tuned and ready to FTP to my server, at the end of the month. I watched "Watters", "Tucker" and a few season 9 episodes of "Gold Rush", and called it a night, at 11p. I have to get up at 6a tomorrow, to get to the New Eastern Farmers' Market, to p/u my order, and get some things from the BBQ Market and the fruit/veg stands.
Tomorrow starts a new week here in the "Journal", and with only a Dr's app't and a haircut app't, it's a clear week, so far. The less, the better.
12 Signs the World is Running Out of Normal.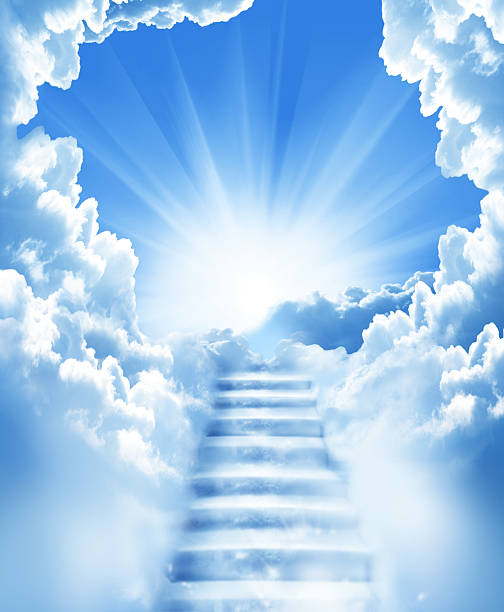 Many people say that today is no different than any other time in history. "Sure, things look bad now, but this was also the case during World Wars I and II. Things have a way of working out so that things eventually return to some semblance of normal."
I understand why so many question Jesus' soon return given the fact that it's been two thousand years since He promised to return.
In spite of the long wait, I'm convinced that Jesus' appearing is imminent because of the myriad of signs telling us that the Tribulation period is right on our doorstep.
I have compiled a list of 12 signs that tell us we are rapidly running out of normal.
If you are weary of waiting and long for the day when you will meet Jesus in the air, I am writing to encourage you; He's coming soon.
If you doubt that the Rapture will happen anytime soon, please take some time to review the following points and read the supporting links.
Israel's Miraculous Rebirth as a Nation
Did you know that Isaac Newton predicted that Israel would reappear as a nation? Based on his in-depth study of the books of Daniel and Revelation, he made that startling prediction over 250 years before it happened.
Newton correctly recognized that the fulfillment of biblical end-times prophecies requires Israel's renewed existence. He also wrote that Israel would build a third temple once it became a nation. [i]
On May 14, 1948, Israel miraculously became a nation again. The amazing rebirth of Israel fulfilled the words of Isaiah 66:8, which predicted that it would happen in a "day." Only God could resurrect a nation that had not existed for two-thousand years, supernaturally protect it amid countless wars, and bring it to a place of prosperity such as Israel enjoys today.
Did I mention that only God could such a thing?
Israel's remarkable rebirth makes today different than any time previous to May 1948.
Third Temple Fever
Scripture tells us that the antichrist will defile a still future Jewish temple (Daniel 9:27; Matthew 24:15; 2 Thessalonians 2:3-4). In a recent article, The Biblical Necessity of a Third Jewish Temple, I demonstrate why the building of the third Jewish temple is a necessity for the fulfillment of biblical prophecy.
If we can trust the words of Scripture, there must be a third temple in Jerusalem by the midpoint of the coming seven-year Tribulation. That's when the Bible says the antichrist will desecrate it. Do we see evidence today that this will happen? Absolutely!
Just ten years ago, few people could have imagined today's passion in Israel for the building of their temple. Did you catch the celebration in Jerusalem when the five perfect red heifers arrived there from Texas? The Law requires one perfect red heifer for the purification of the temple and its priests.
The Temple Institute in Jerusalem has spent over thirty years researching and preparing furnishings for the third temple. They are currently training Levites to serve as priests in it.
The Israeli government is planning infrastructure for the coming temple, which includes a train that will run from the Ben Gurion Airport to the temple mount as they expect a great many visitors will want to visit the temple. Israel plans to complete this rail system in April of 2023.
This alone makes 2022-2023 far, far different.
Kicking and Ready
In October, I wrote Globalism, War, Economic Turmoil, Devaluing Human Life — The Day of The Lord Is Looming. In it, I provided evidence for just how close the world is to the conditions described in Revelation 6:1-8. These verses describe what's commonly referred to as the "four riders of the Apocalypse." They are kicking in their stall, ready to start their trek across the planet.
Revelation 6:8 says that the death toll from the chaos caused by these riders will total one-fourth of the world's population, which today would be about two billion people.
World events today demonstrate just how easily the seal judgments could result in such a high death toll.
Digital Currency
If people can buy and sell goods on a cash basis, it would be impossible for the antichrist to control commerce in the way that Revelation 13:16-18 predicts.
The fulfillment of this prophecy requires the elimination of cash, and that is precisely what we see in our world.
The New York Federal Reserve in the U.S. recently began a twelve-week pilot program evaluating the use of a digital dollar using credit card companies and global banks. Leo Hohmann, a blogger, author, and investigative reporter, wrote this about the coming digital currency:
"I believe the new Central Bank Digital Currency, or CBDCs, will make their debut in 2023. And this digital currency will tie in directly with the digital health certificates on people's cellphones in what will become a personal dossier on every individual, tracking and monitoring their movements and behaviors." [ii]
The normality of using cash for purchases is slipping away, and with it, any privacy regarding our finances. The digital currency will enable governments to monitor how we spend our money, and soon after that, they will control it.
Both India and China are rapidly moving toward a digital currency.
Digital Health Passports
At the November 2022 meeting of G20 nations in Indonesia, leaders of the largest economies in the world agreed to work together to implement a "digital health passport" that will begin by tracking everyone's vaccine status and expand from there.
This is also an absolute necessity for what the antichrist has planned for the latter half of the Tribulation. His system must instantly recognize whether one truly has his mark on them, and it will.
Below is the path that elite powerbrokers of our world have laid out for the future:
Eliminate cash through a worldwide digital currency
Combine one's online identity for banking with a digital health passport
Monitor all spending, which is simple with a Central Bank Digital Currency
Reward or punish people based on their spending habits
Totally control all spending
Implement what we refer to as the mark of the beast (Revelation 13)
We already see many of these things happening in China.
Mark of the Beast Technology
Artificial Intelligence (AI) technology, along with the development of gigantic computer databases, also makes today unique from any other previous time in history.
Prior to these technical advances of the past dozen years or so, the antichrist would have needed an exceedingly large number of people in every nation on earth in order to enforce the requirement of his mark for all buying and selling. It would have been impossible.
Now, with recent advances in AI and the 5G global network, the technology exists for one person to set the parameters and thus control commerce everywhere in the world. These technical innovations not make the fulfillment of Revelation 13:16-18 not only possible but also increasingly likely when one considers the agenda of the globalists!
Is It Really Human?
How will the coming man of lawlessness exercise complete control over the earth's population, such as we see in Revelation 13 and elsewhere in Scripture? The answer is transhumanism.
Transhumanism is the combination of humans with machines, and it's not only something that the antichrist needs, but it's also a high priority of the WEF and all the many nations that are now committed to its Great Reset.
Please refer to Transhumanism: Marching Toward the Mark in which I explain how the globalists' development of technology for this dovetails perfectly with the fulfillment of Revelation 13:16-18.
Did you know that Joe Biden recently signed an executive order requiring Americans to comply with the push for transhumanism?
Transhumanism is necessary for controlling people in the coming kingdom of the antichrist.
The Soon Arrival of One-World Governance
The books of Daniel and Revelation predict that in the last days, a worldwide government will exist and that for an abbreviated time, the antichrist will rule over it (Daniel 7:23-25, 8:18-26; Revelation 13:1-18).
The UN's Agenda 2030 is all about establishing a global governance by 2030, if not well before that year. The Great Reset of the World Economic Forum (WEF), also known as Build Back Better, is the economic companion of Agenda 2030, and both groups have united in their push to establish a one-world government.
The rapidly forming one-world government only remains a secret to those who don't want to believe that it's happening.
Worship of Creation Rather than the Creator
In the book of Revelation, we see the presence of a one-world religion under the leadership of the false prophet.
Do we see the rise of such a unified religion today? Absolutely! The stage is fully prepared for this to happen.
In November 2022, religious leaders from all over the world reenacted the giving of the Ten Commandments. However, the top ten things on their minds consisted of worshipping nature, that of preserving their god. Combating climate change has become the religion bringing together many diverse faiths as they worship the creation rather than the Creator.
When the World Wobbles
Since 2001, the earth's magnetic north pole has been moving. An article on the Forbes Magazine website, Earth's Magnetic North Pole Is Shifting Dramatically From A Powerful Tug Of War, discussed how this shift has speeded up in recent years.
Why do I include this in the list of 12 signs? It's because of warnings of what happens when the pole shift may reach forty degrees. That's the point at which the north and south poles will swap places. [iii]
What's so significant about this?
The Bible tells us that during the Tribulation period, the world will wobble (see Isaiah 24:19-20 and Revelation 6:12-17). I find it more than a little curious that what many predict will happen at the time of the pole shift matches what these prophetic passages say will happen during the Day of the Lord. It's much more than a coincidence.
You Don't Really Believe that, do You?
2 Peter 3:2-4 says that scoffers will arise in the "last days" that will mock our hope in Jesus' soon return. Jude 17-18 also warns of "scoffers" that will come in the last days that will ridicule our hope.
This time has surely arrived!
It's commonplace today for people to mock our hope in Jesus' soon appearing. Sadly, even believers and leaders of churches have also joined the chorus of naysayers.
It's because of this mocking that I included two chapters on church history in my book, The Triumph of the Redeemed. Scoffers today use the relative newness of the word "Rapture" to reject the event that Paul describes for us in 1 Corinthians 15:51-58, Philippians 3:20-21, 1 Thessalonians 4:13-5:11, and Titus 2:11-14. It's as if the term itself discredits the words of the apostle in these passages.
Such mocking is all about Satan deceiving people into believing that there's no such event as Jesus' appearing to take His church to glory. Don't fall for his lie.
Perilous Times Are Here Again
We live during a time of perilous times on steroids. While the characteristics of this that Paul lists in 2 Timothy 3:1-5 have always been evident in some ways since the time he wrote, they now define our world just as the apostle said they would in the last days.
More than at any previous time, we see these nineteen characteristics abounding throughout the world. This is something I have written about many times.
Running Out of the Old Normal Means that Jesus' New Normal is Ever So Close
Just as with King Belshazzar of Babylon, the handwriting is on the wall (see Daniel 5). Perhaps the end will not come as swiftly as it did for this ancient king (the Medes and Persians killed him just hours after Daniel interpreted God's message). The signs, however, reveal that God's judgment will soon fall on this world. After the Rapture of the church, God's wrath will devastate the world.
The good news is that the glorious new normal that Jesus is bringing will last forever.
When Jesus returns and reigns over the earth from Jerusalem, we will experience life in a glorious kingdom as we reign with Him for a thousand years. This will be a "new normal" worth celebrating, but the future is even brighter and more joyous! Revelation 21-22 describes the most blissful set of circumstances imaginable.
Refuse to be satisfied with the fake "new normal" that the world offers. Once we meet Jesus in the air and return to glory with Him, what we see then will make our very best days in this life seem mundane and boring.
© 11.29.2022, 2022 by Jonathan Brentner, "Rapture Ready"